Romance/Erotica
60 of the Best, Steamiest Romance Novel Covers for Your Viewing and Reading Pleasure
This content contains affiliate links. When you buy through these links, we may earn an affiliate commission.
Creating a beautiful book cover is a delicate art, and nowhere is that more obvious than in the world of romance novel covers. From classic Regency romances to Fabio eyeing heaving bosoms to the new trend of brightly illustrated covers, romance novel covers have always captured readers' attention.
A lot of thought and craft goes into each one. And just like in any other genre of fiction, there are certain established trends that many of these covers follow, both to signal to readers "Hey! I'm a romance novel, and you want to read me!" and to capture the feeling of the story you're about to read. This list is for everyone: romance newbies, genre fanatics, and people who like cool book covers!
I've organized the list into loose categories to cover a wide range of romance book covers, with a focus on recent steamy romance covers. Note: this is not an exhaustive history of romance novel covers. My criteria was pretty much "This cover looks great!", with additional helpful suggestions from fellow Rioters.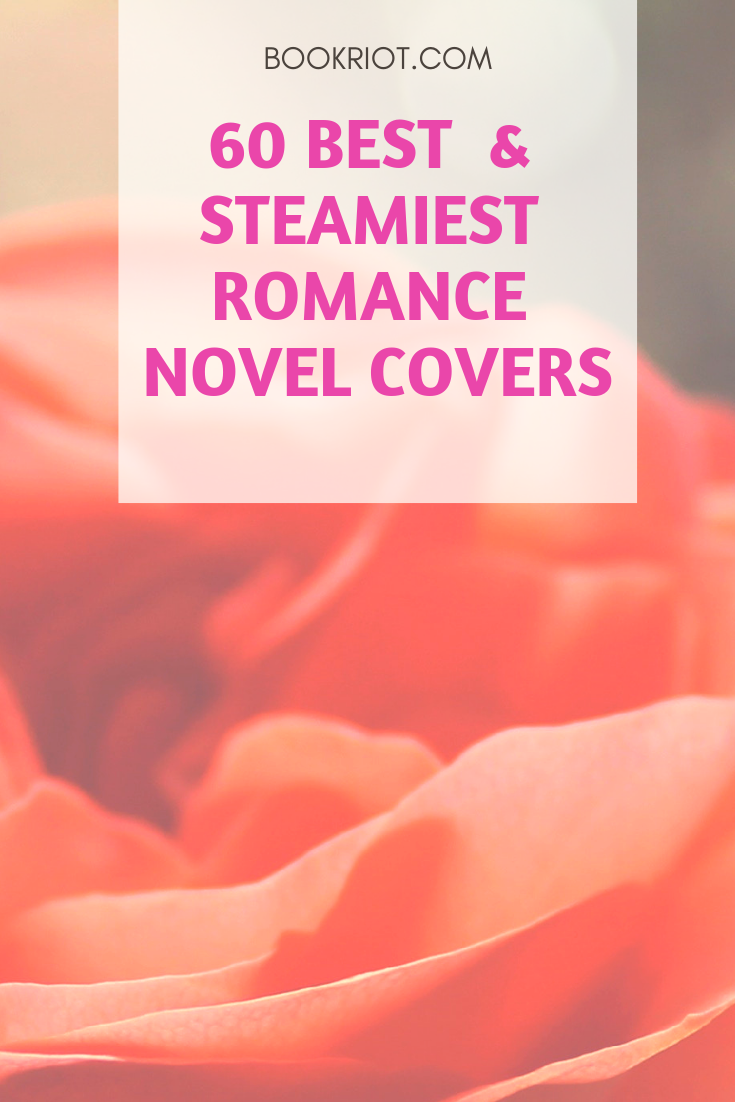 Best Classic Romance Novel Covers
Fiction about love, relationships, marriage, and sex has been around since, well, forever (hi, Plato's Symposium), as this article points out. But many romance experts credit Kathleen E. Woodiwiss's The Flame and the Flower, a runaway bestseller, as the first modern romance novel as we know them today. That was published in 1972. Like anything else, book covers are subject to fashion, hair, and other trends of their time, as the covers below will show you…
Venetia by Georgette Heyer. 1948. Heyer was one of the first popular romance novelists. Her novels were set during the Regency period and are about as close as you can come to Jane Austen. That means no sex but lots of witty banter and innuendo. You can tell all that from this first-edition cover of Venetia. Everyone here is more clothed than anyone else you'll see in this post!
Dark Fires, Rosemary Rogers. 1975. This cover is incredible, from the vibrant purple to the naked couple embracing to the background images that seem to promise riches and adventure. Not to mention the fact that the hero's name is Steve. Along with Woodiwiss, Rogers was one of the first romance novelists to write actual sex scenes, basically helping to establish the genre we love today. Historical romances were wildly popular starting in the '70s, and covers like these were what led people to use the term "bodice ripper" to refer to romance novels.
Bear by Marian Engel. Paperback edition, 1977. This woman-meets-bear love story was not actually categorized as a romance novel—it won one of Canada's most prestigious literary prizes. (Which is not to say that romance novels aren't literary, but they don't tend to win mainstream lit prizes.) I snuck it in because I'm Canadian (#Cancon) and because this cover is clearly borrowing some trends from 1970s romance covers: a classic couple pose, a half-naked woman, and clothing trailing off her body.
Fires of Winter by Johanna Lindsey. Cover art by Robert McGinnis, 1980. This overhead perspective isn't used a lot on romance novel covers, making this one all the more eye catching.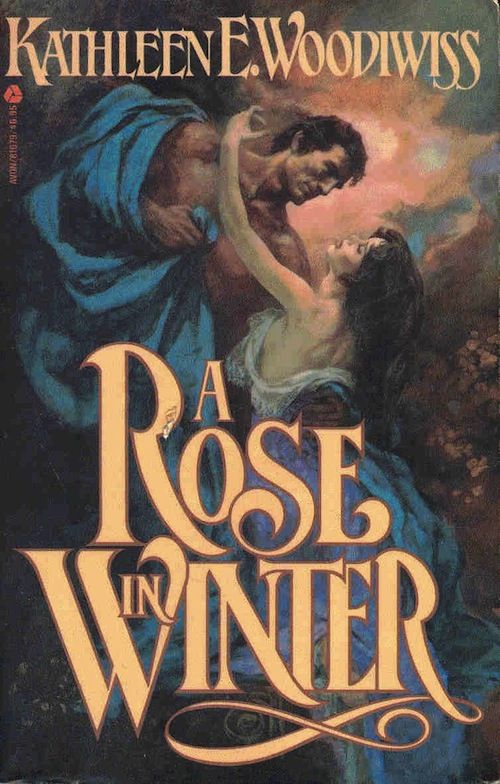 A Rose in Winter by Kathleen E. Woodiwiss. 1982. This cover is basically a 19th-century painting.
(P.S. For a fascinating look at the history of romance publisher Harlequin, check out this piece from Jezebel. And if you want to see more rare and old romance, you can follow romance bookstore The Ripped Bodice's new Instagram devoted to classic romance, @rippedbodicerare.)
Best Clinch Romance Novel Covers
Close your eyes and picture a romance novel. Are you thinking shirtless man clasping a scantily clad woman? This is what's known as the "clinch," and it's been a genre staple for years. (Even the cover of Bear uses a modified clinch.) It works for a reason—it's sexy, but not too overt, and shows off muscled arms and heaving bosoms.
Hidden Sins, Selena Montgomery. 2006. This isn't quite a classic clinch, but I like the close-up and the type treatment, which both make this cover stand out. Selena Montgomery is better known as Stacey Abrams, the super smart and accomplished politician who recently ran for governor of Georgia and delivered the Democratic response to the State of the Union address.
Trade Me, Courtney Milan. 2015. A modern clinch! This pose is used to great effect on historical romance covers, but there's no reason why contemporary couples can't clinch, too. Our lovers here are mostly clothed, but we get a hint of abs.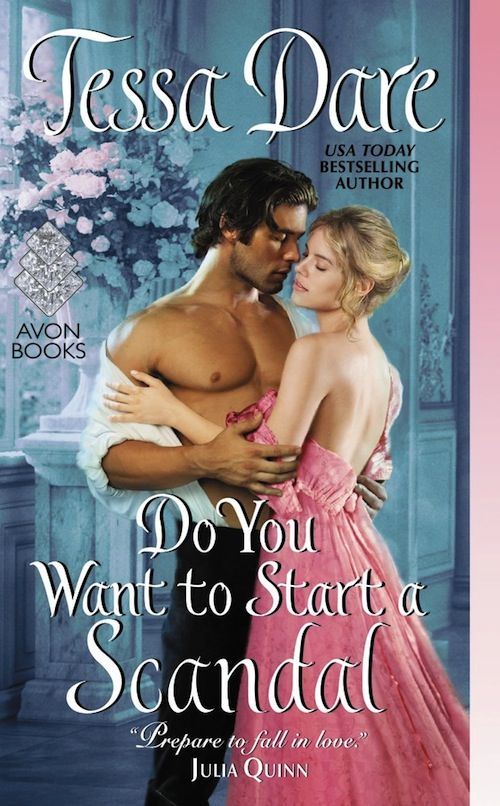 Do You Want to Start a Scandal, Tessa Dare. 2016. Another major historical romance cover trend is beautiful dresses. Keep reading for more examples!
Breathless, Beverly Jenkins. 2017. Here we have a classic clinch. Our hero is almost shirtless, a common look for men on historical romance covers. In a genre with literally thousands of covers showing white couples, it's also great to see a black couple in a classic romantic pose.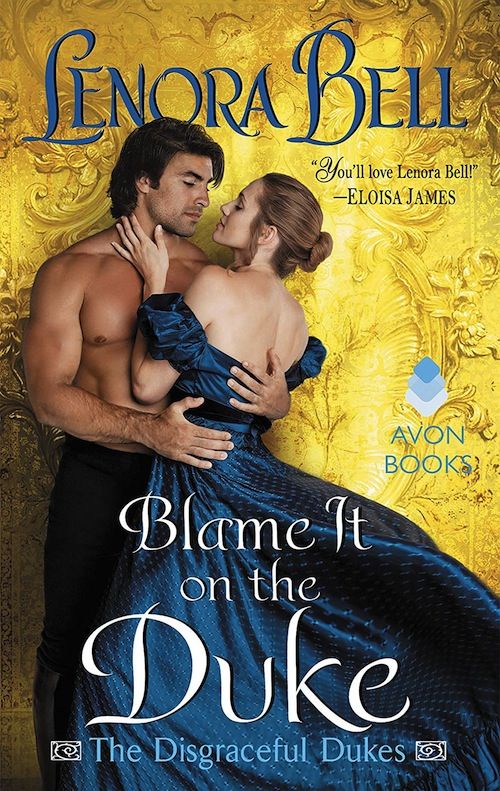 Blame It on the Duke, Lenora Bell. 2017. This cover has a nice color combination and a hot shirtless guy. What more do you need?
East in Paradise, Tif Marcelo. 2017. This contemporary romance novel is about a reality show "fauxmance" and has an adorable cover…I think you need it.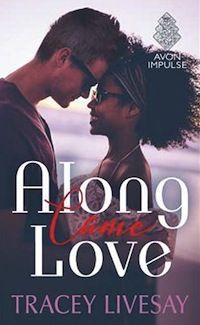 Along Came Love, Tracey Livesay. 2016. Unfortunately, I couldn't find a larger image of this clinch cover, but here's what I love about it: glasses! You hardly ever see glasses on a romance novel cover. Plus, an interracial couple and nice, soft lighting. While I also love the classic half-naked clinch pose, it's nice to see an updated, modern version.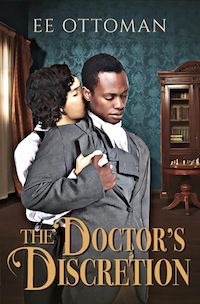 The Doctor's Discretion, EE Ottoman. 2017. This queer historical romance set in 1830s New York gives us a fully-clothed clinch, proving that you don't need half-naked characters to do this classic romance pose right.
Best Romance Novel Covers Featuring Fabio
Model Fabio Lanzoni didn't invent the shirtless-man-on-cover trend, but he may have perfected it while posing for dozens of romance novel covers. For a while, Fabio's name was synonymous with "romance novel." Unfortunately, Fabio's name is now also synonymous with "Trump supporter." Feel free to skip the next three covers if you'd rather avoid seeing him.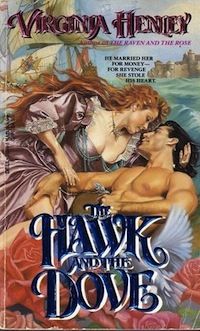 The Hawk and the Dove, Virginia Henley. 1988. There's a lot going on here and I love all of it. Her dress (those sleeves!). The ship and castle in the background. Fabio looking like he might be about to die but love will save him. Etc.
Lovestorm, Judith French. 1990. This novel is about a woman betrothed to an earl who's shipwrecked and rescued by a warrior. This cover pretty much delivers exactly that. Plus some extremely bronze pecs.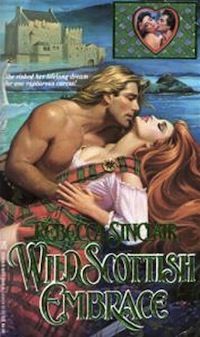 Wild Scottish Embrace, Rebecca Sinclair. 1991. There are hundreds of romance novels set in Scotland (my favorite setting!), and the cover for this historical does pretty well at getting all the stereotypes: castle, remote location on the coast, plaid everything, title implying Scotland is a land full of wild, untamed men. Plus everyone's hair is so lush and beautiful.
Best Dresses on Romance Novel Covers
You'll have noticed by now that beautiful, elaborate clothing is a common feature of romance novel covers. The next few covers kick this up into even higher gear.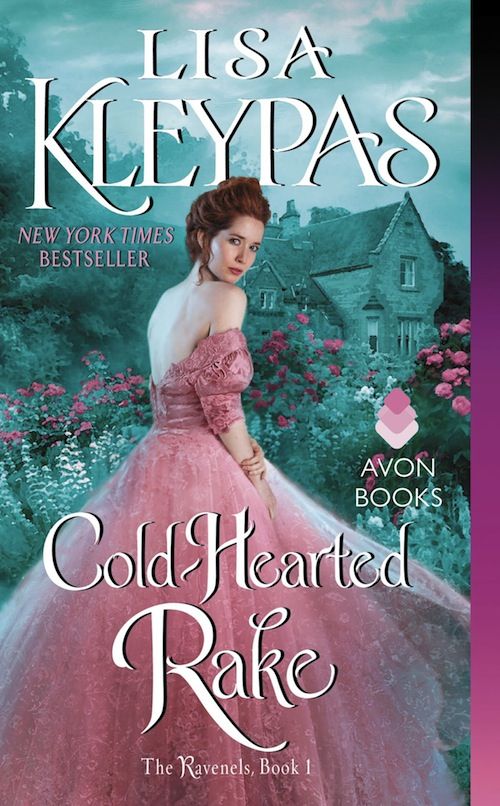 Cold-Hearted Rake, Lisa Kleypas. 2015. This may be my favorite romance cover dress of all time. It's just so dreamy, especially with the roses and the manor in the background.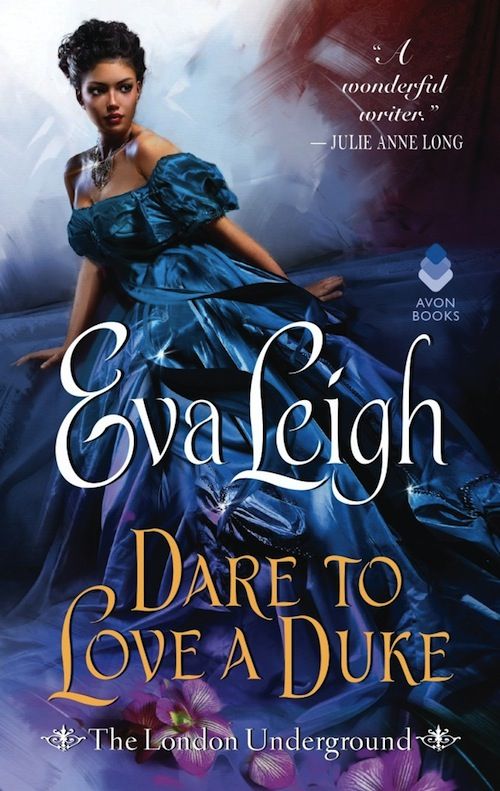 Dare to Love a Duke, Eva Leigh. 2018. How gorgeous is this blue dress? Especially with the diamonds (or whatever jewels they are) sewn in.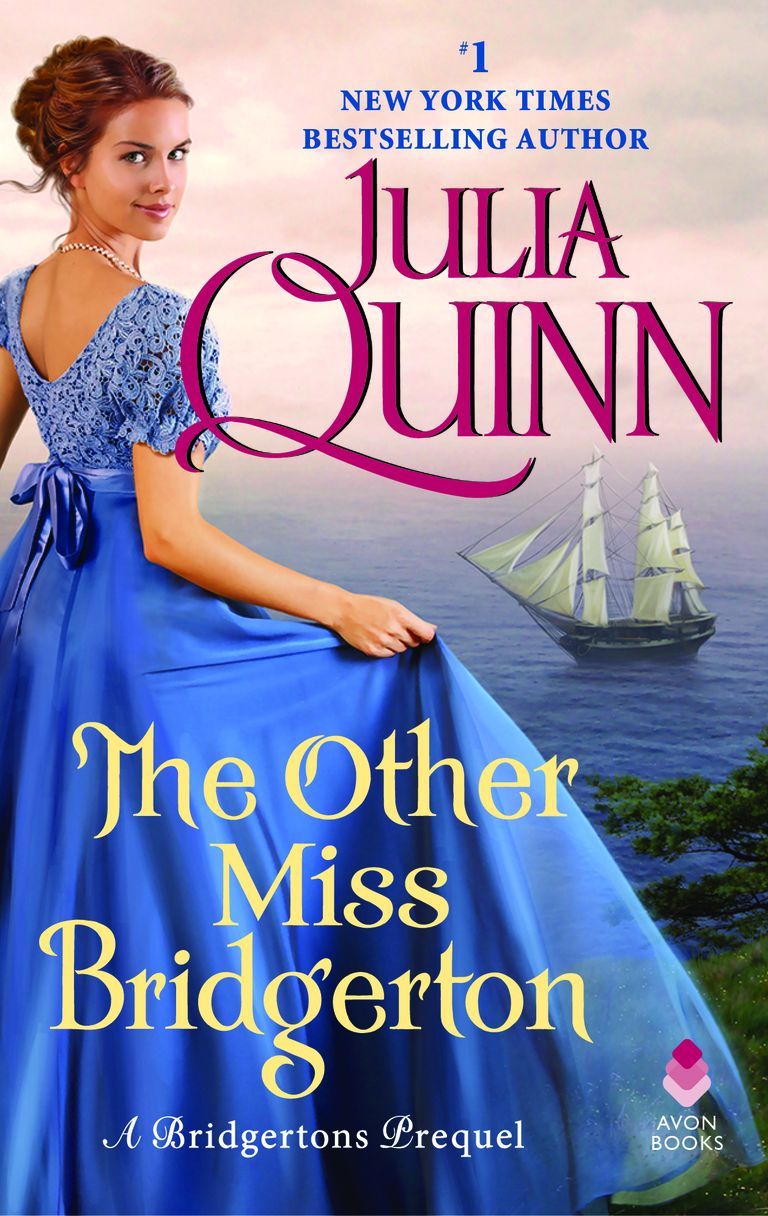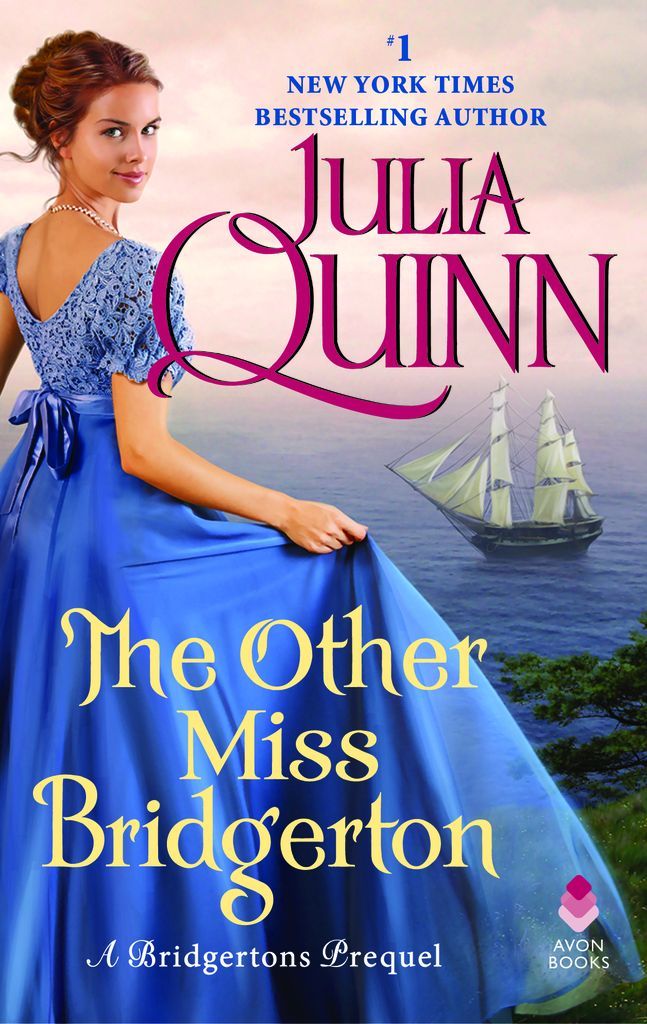 The Other Miss Bridgerton, Julia Quinn. 2018. This looks a little fancy for wandering around the cliffs gazing out to sea, but I'm into it.
When a Duke Loves a Woman, Lorraine Heath. 2018. We have a bejeweled bodice and a huge purple skirt. Seems about right!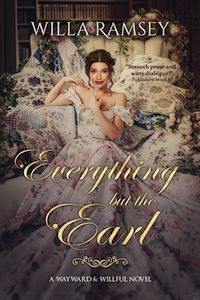 Everything but the Earl, Willa Ramsey. 2018. I love the florals, the sleeves, and the huge skirt of this dress, plus how it works with the background elements.
A Duke by Default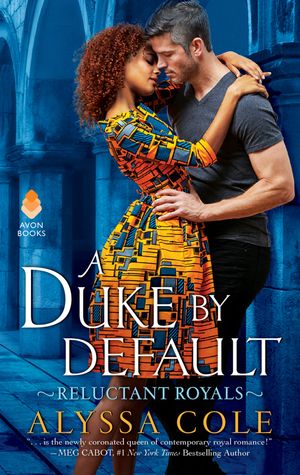 , Alyssa Cole. 2018. This color palette is *chef's kiss*. The fun, eye-catching dress really pops against the dark blue of the castle? church? fancy building? Scottish landmark? where they're about to make out.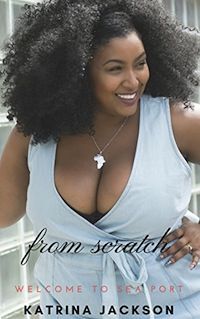 From Scratch, Katrina Jackson. 2017. This isn't a fancy, poofy 19th-century gown, but how good does this heroine look in this dress? It's not as common as it should be to see plus-size women on romance covers.
Best Romance Novel Cover Kisses
And now we start to get into the steamy covers we all know and love. Actual kisses on romance covers are not as common as you might think. Cover artists and designers like to use the "we're about to kiss and the tension is unbearable and hot" pose, so I've included a few of those below, too.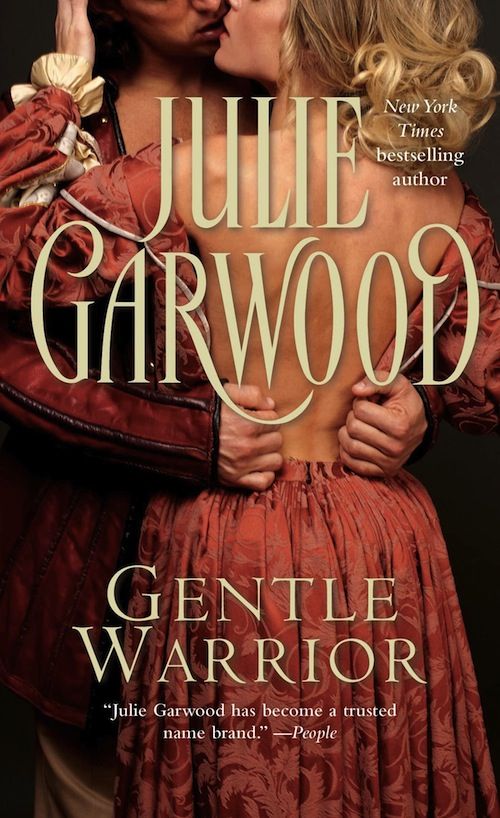 Gentle Warrior, Julie Garwood. 1985 (more recent cover shown here). Even though this kiss is almost off the cover, the "we're about to seriously make out" vibes are strong.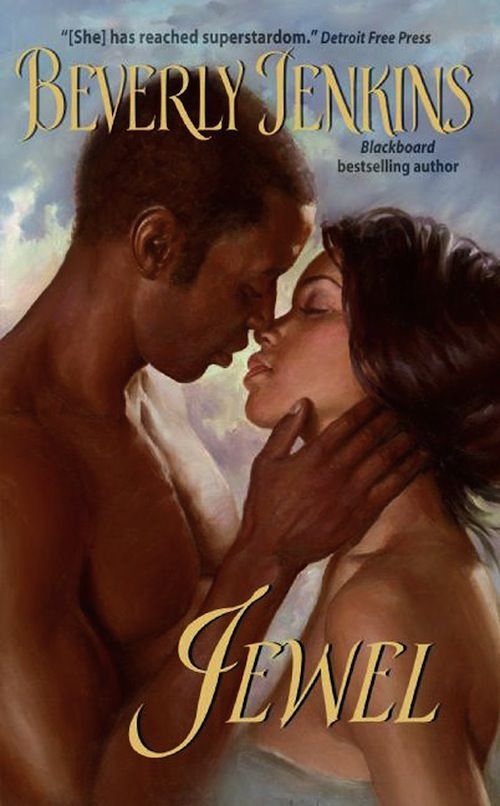 Jewel, Beverly Jenkins. 2008. Jenkins's books always have great, classic romance covers, but I especially love the simplicity and softness of this one.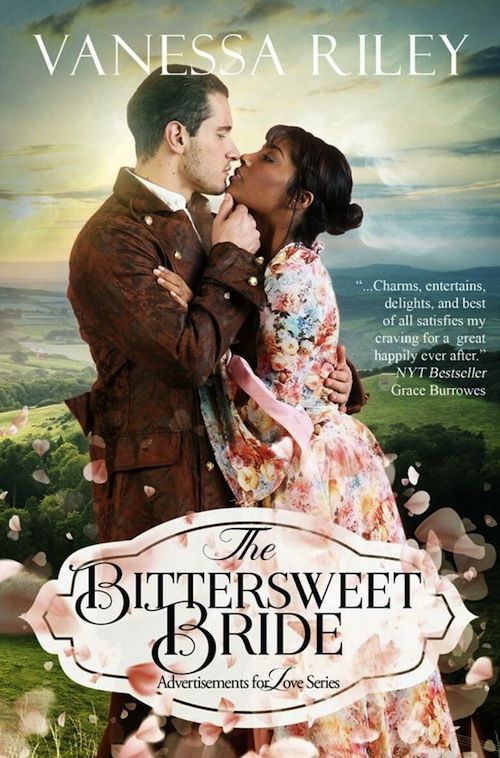 The Bittersweet Bride, Vanessa Riley. 2017. This cover is lovely, like the kiss at the end of an Austen adaptation. Plus, a great dress.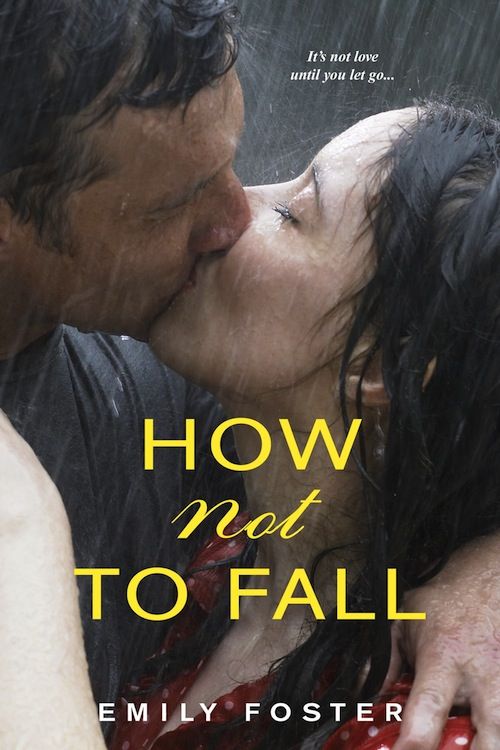 How Not to Fall, Emily Foster. 2016. What's more romantic than a kiss in the rain?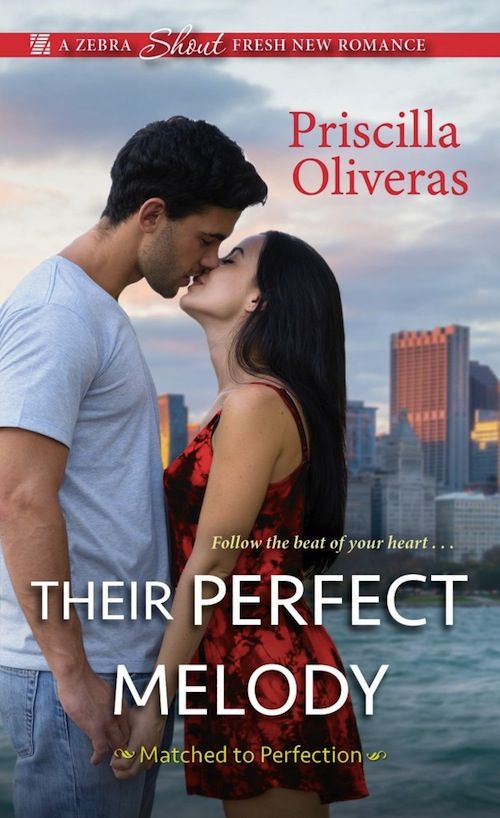 Their Perfect Melody, Patricia Oliveras. 2018. A sweet, simple kiss cover.
Unwritten Law, Eden Finley. 2018. Another example of how "we're about to kiss" can be sexier than an actual cover kiss!
Second Chance, H.L. Logan. 2018. The lighting on this cover is soft and realistic, which gives it extra-sweet appeal.
Steamiest Romance Novel Covers
Here we go…the steamiest, sexiest romance covers for your viewing pleasure! No commentary needed.
By Love Undone, Suzanne Enoch. 1998.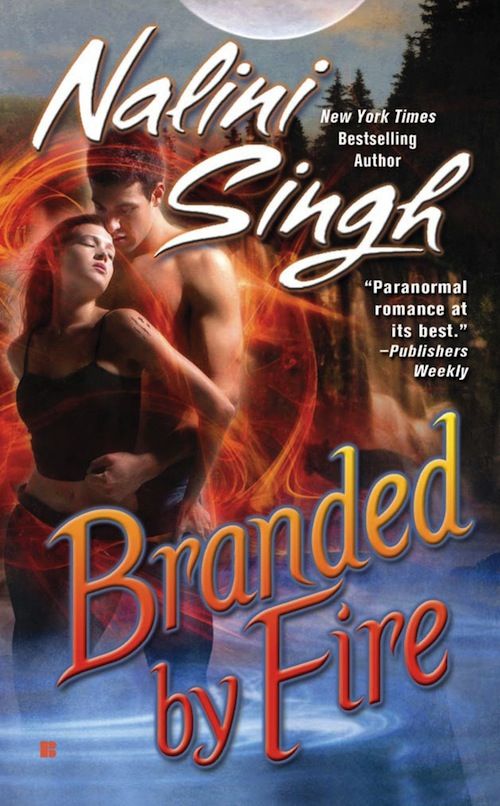 Branded by Fire, Nalini Singh. 2009.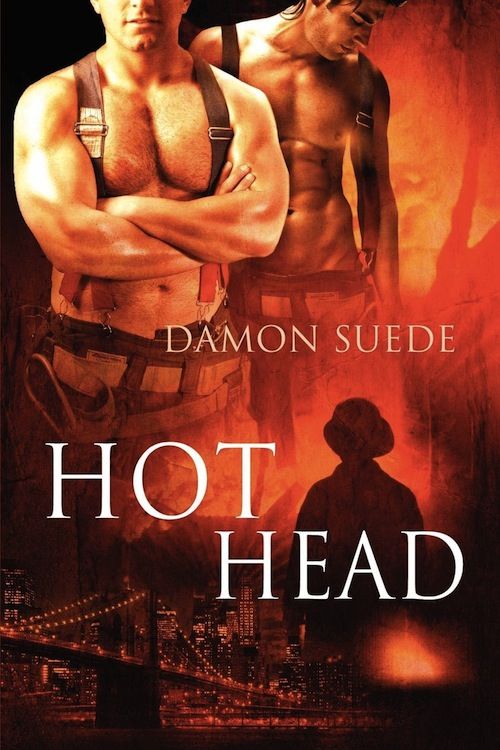 Hot Head, Damon Suede. 2011.
The Angel, Tiffany Reisz. 2012.
Wallbanger, Alice Clayton. 2014.
Hate to Want You, Alisha Rai. 2017.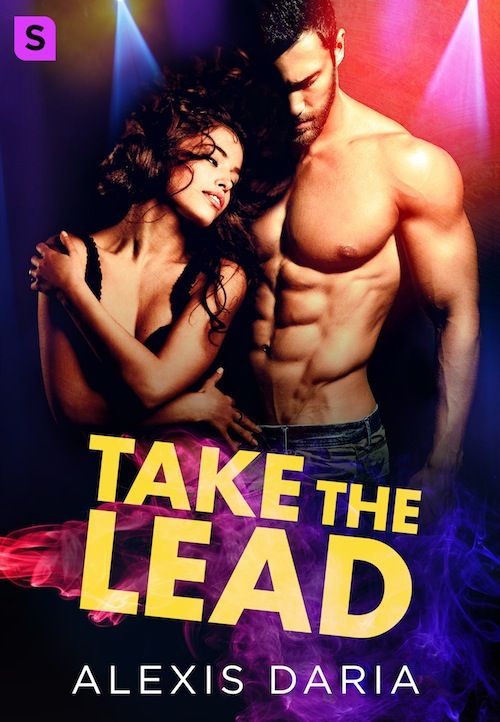 Take the Lead, Alexis Daria. 2017.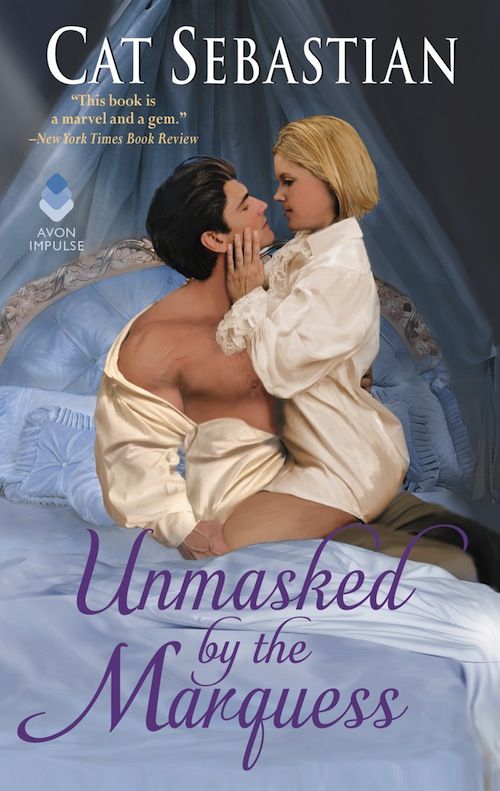 Unmasked by the Marquess, Cat Sebastian. 2018.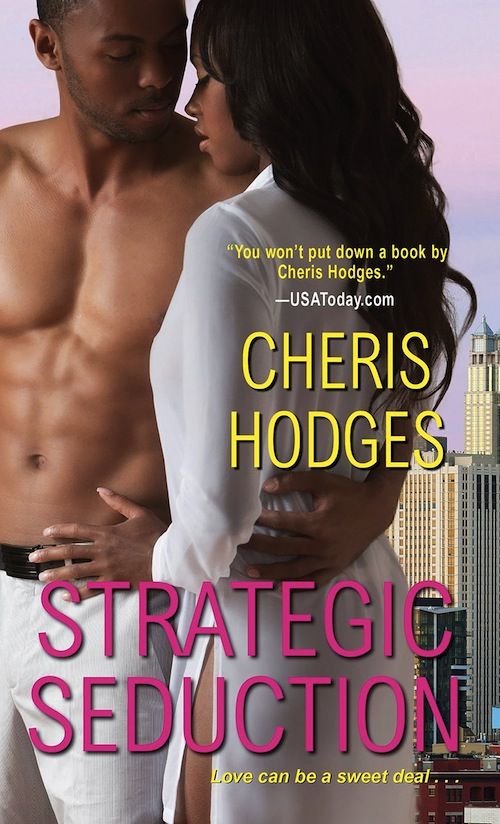 Strategic Seduction, Cheris Hodges. 2018.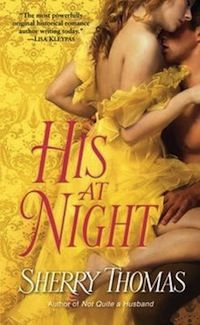 His at Night, Sherry Thomas. 2010.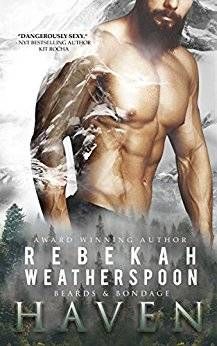 Haven, Rebekah Weatherspoon. 2017.
Best Illustrated Romance Novel Covers
This is the newest trend in romance publishing: bright and colorful illustrated covers. I suspect publishers are embracing this trend because it makes it easier for a romance novel to cross over into a mainstream readership. This cover style makes these books look more like popular commercial women's fiction (e.g. the Shopaholic series) than your mother's bodice rippers. While I think there's nothing wrong with the classic sexy romance cover look, I do also love these illustrated covers. Some are just so adorable! Not every romance novel needs to have abs on the cover, right?
(Note: Because this is an emerging trend, many of these books haven't been released yet.)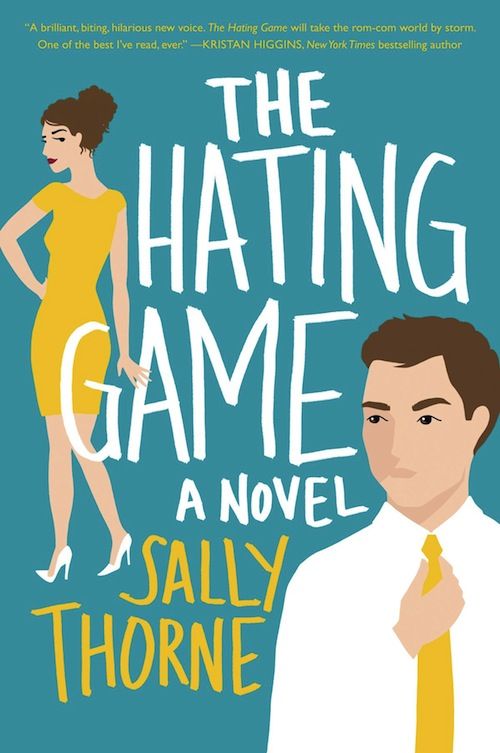 The Hating Game, Sally Thorne. 2016. This cover is so eye-catching with its bold color palette. Also, I'm a sucker for a yellow dress.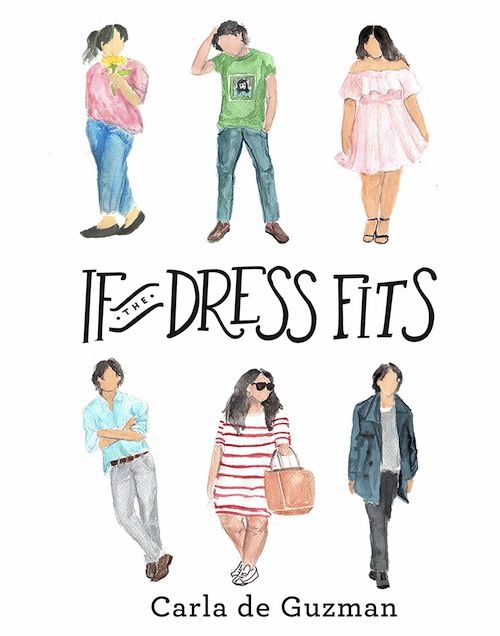 If the Dress Fits, Carla de Guzman. 2017. Simple and sweet, this cover's color palette gives it a fresh feel.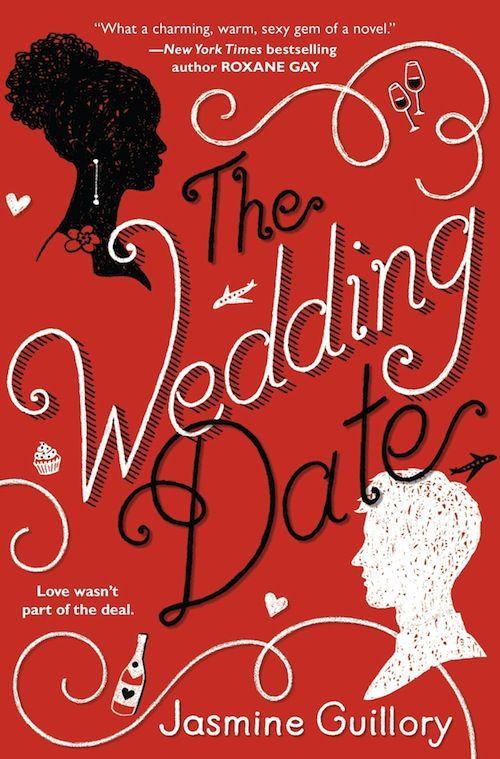 The Wedding Date, Jasmine Guillory. 2018. I think this was the one that really got this trend going. And it's a gorgeous cover—a beautiful bright red, with silhouette illustrations that reference Regency portrait style.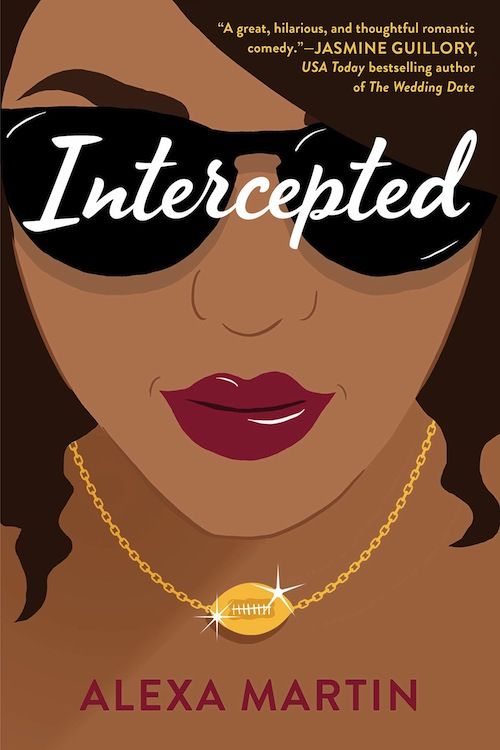 Intercepted, Alexa Martin. 2018. I love the close-up perspective here, the placement of the type over Marlee's sunglasses, and the little detail of her football necklace.
The Kiss Quotient, Helen Hoang. 2018. This leading lady of this book loves math. I love how the cover design makes that clear!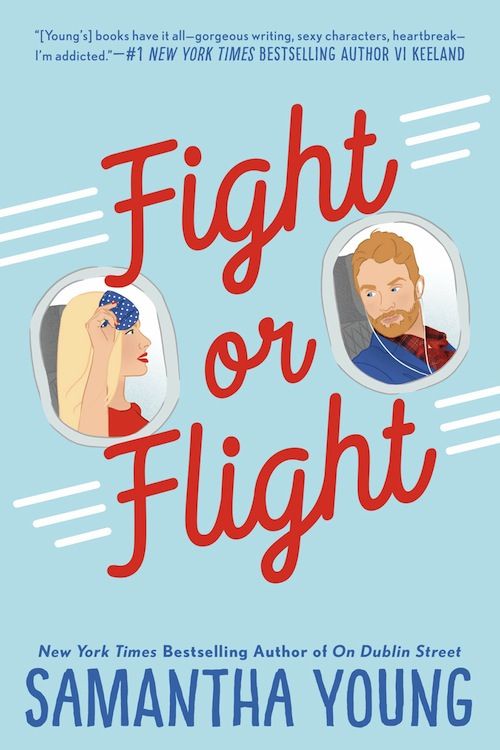 Fight or Flight, Samantha Young. 2018. Using just a few details, they've made the cover look like a plane! How cute is that.
The Matchmaker's List, Sonya Lalli. 2019. A lovely cover, and also a good example of how illustrated covers can work well. Many traditional romance novel covers feature stock images or models posing. If a book is about diverse characters, it's that much harder to find appropriate stock images. Illustration makes it easier to represent the book as accurately as possible.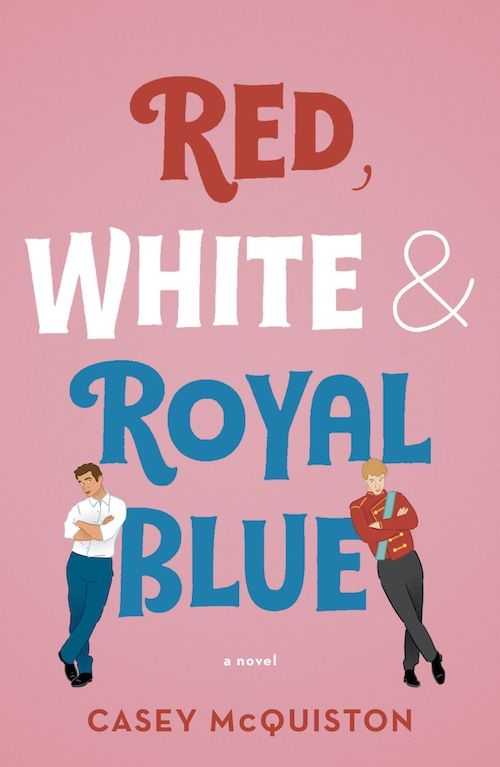 Red, White & Royal Blue, Casey McQuiston. May 2019. This book is about how the First Son falls for a prince of England, and it is the literal embodiment (embookiment?) of the heart-eyes emoji. And so is this cover!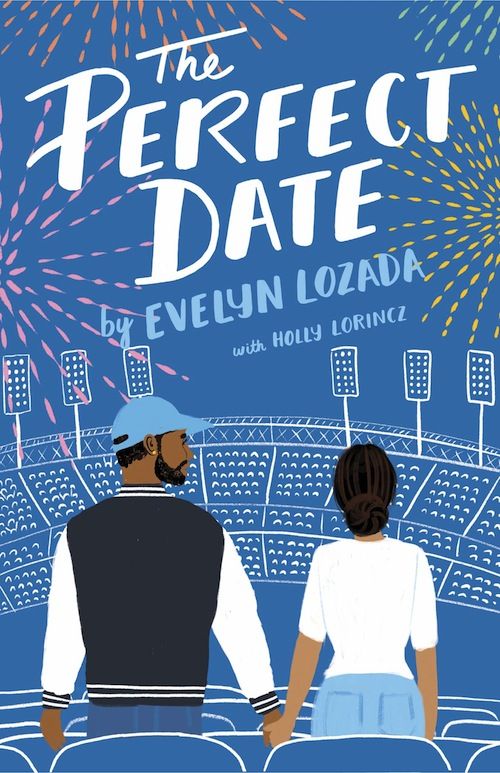 The Perfect Date, Evelyn Lozada with Holly Lorincz. June 2019. Illustrated fireworks! Holding hands! So cute.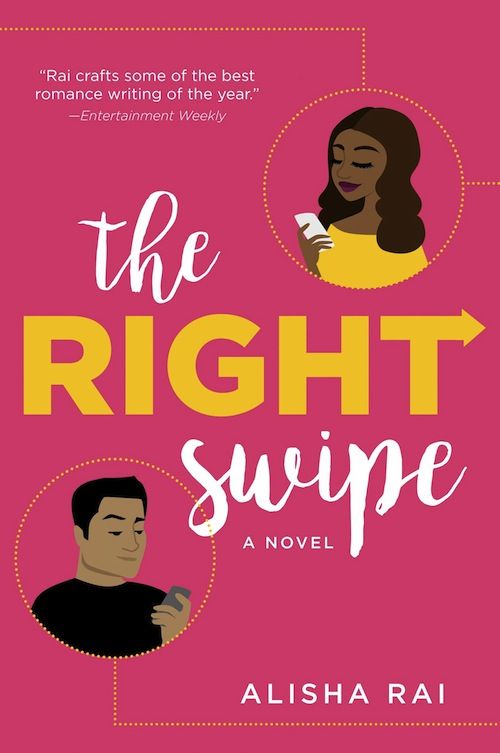 The Right Swipe, Alisha Rai. July 2019. This cover is freakin' adorable.
Most Fun Romance Novel Covers
Whew, we've made it to the last category. Still with me? These covers are just plain fun.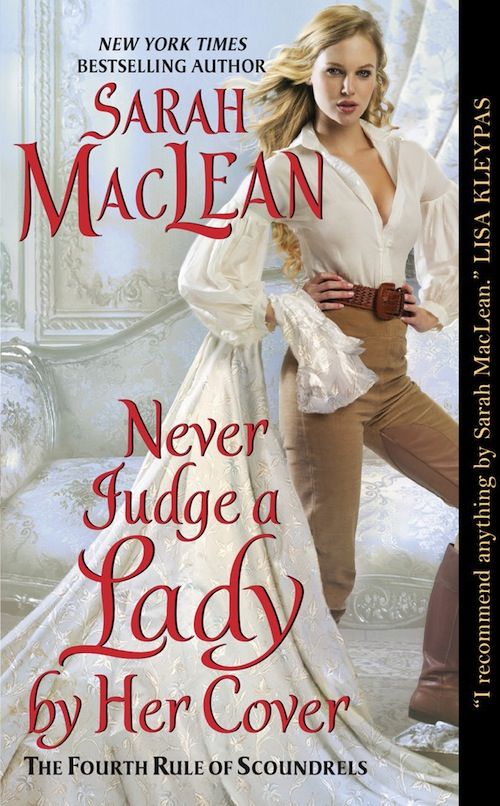 Never Judge a Lady By Her Cover, Sarah MacLean. 2014. It's so rare to see a woman in pants on the cover of a historical romance, plus the title is in on the joke.
Beard Science, Penny Reid. 2016. The covers for all of Penny Reid's Winston Brothers books are cross-stitched, so they all could have gone on this list. Beard Science happens to be my favorite in the series. Love the tiny stitched science equipment!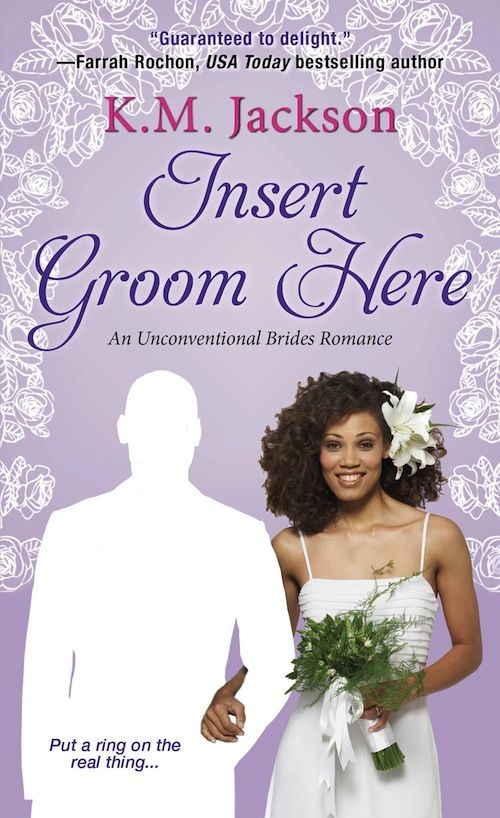 Insert Groom Here, K.M. Jackson. 2016. I love this so much. Her face says, "Yup, this'll work out somehow!"
Wilde in Love, Eloisa James. 2017. This cover was apparently inspired by Colin Firth's famous pond dive in the BBC version of Pride and Prejudice. No complaints here.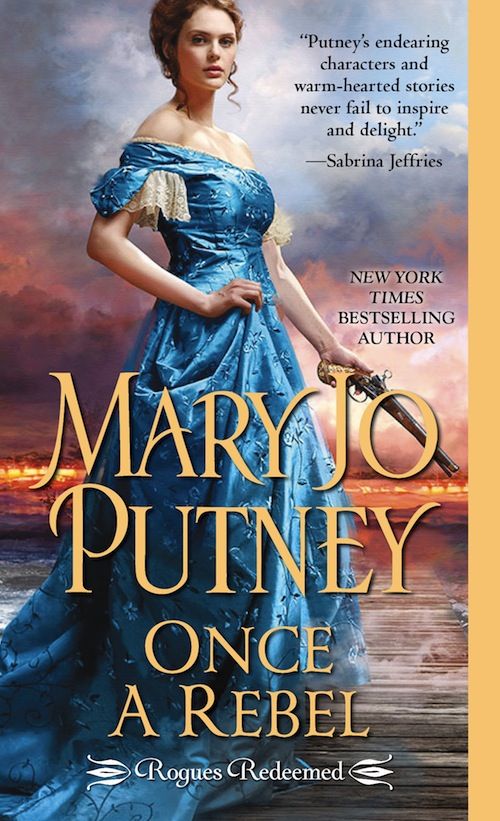 Once a Rebel, Mary Jo Putney. 2017. What's more fun than a lady who knows how to use her firearm? And in a great dress, no less.
The Henchmen of Zenda, KJ Charles. 2018. LOVE the creativity of this cover. This book is a queer retelling of 1894 classic adventure novel The Prisoner of Zenda, and even if you don't know that background information, that pulpy, swashbuckling feeling comes across.
My Favorite Half-Night Stand, Christina Lauren. 2018. This cover was obviously inspired by texting, but keeps it subtle enough to be stylish.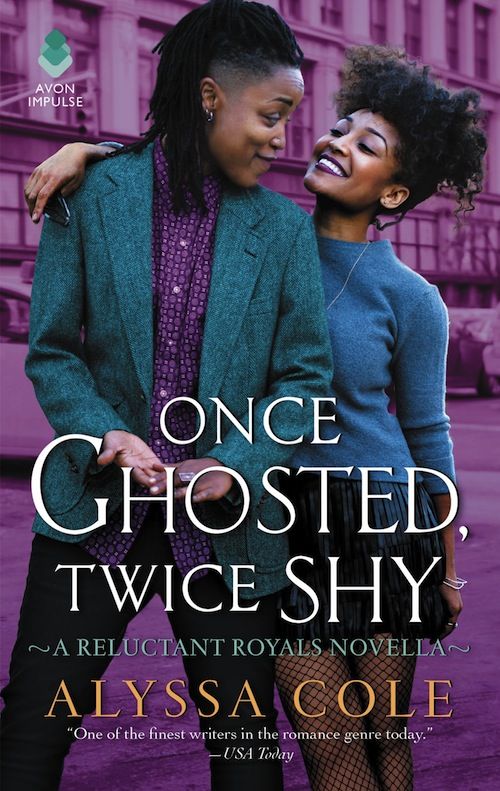 Once Ghosted, Twice Shy, Alyssa Cole. 2019. Why is this cover so fun, you ask? BECAUSE THE MODELS ARE DATING IN REAL LIFE. Romance brings people together, y'all.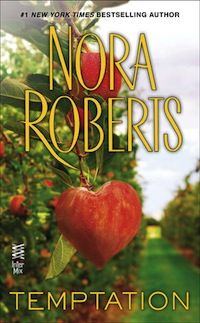 Temptation, Nora Roberts. 1988. Hear me out: I wanted to include a Roberts book in this list because she's a romance icon, but many of her covers are…quite sedate. So this one, with its heart-shaped apple to match its title, Temptation, made me laugh. Tongue-in-cheek Biblical reference or just a cute apple?
Do you have any favorite romance novel covers? Let me know in the comments!