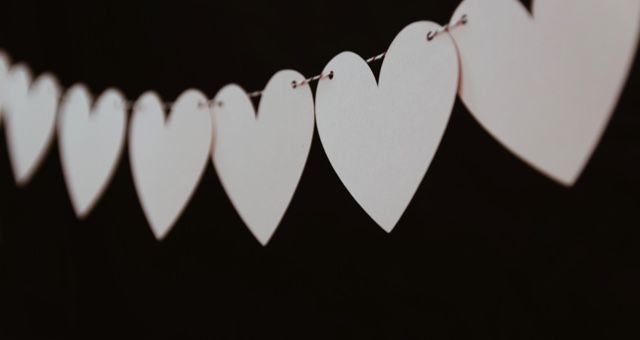 Lists
19 Of The Best Romance Book Series For Adult Readers
This content contains affiliate links. When you buy through these links, we may earn an affiliate commission.
Sometimes you are searching for stand-alone romances. One book and done. But sometimes you might be searching for big, long romance book series to just read completely. That huge backlist that lets you read an author's work from beginning to end. Most can be intimidated by long series, but the familiar characters that you meet in one book keep showing up and that sense of found family really makes you stay. Plus a good love story! Without further ado, check out 19 of the best romance book series for adult readers.
The Best Historical Romance Book Series
Old West by Beverly Jenkins
This three-book historical romance series is set in the Old West. Ms. Beverly Jenkins is a master of words and every series she writes is better than the previous one.
Old West series starts with Forbidden, in which Rhine Fontaine saves Eddy Charmichael, a young chef who was left for dead in the middle of a desert. Their attraction is obvious and one night might be the best solution to satisfy their needs. But when one night is just not enough…
Girl Meets Duke is the series Tessa Dare is currently writing. Tessa Dare has something, a magical wand, that makes everything just work. Every single detail in her novels is right there because it's meant to be there. I can't stop myself on falling in love with her characters!
The Duchess Deal, the first book, is a Beauty and the Beast–inspired historical romance where the Duke of Ashbury needs, desperately, an heir. His solution? Ask this seamstress, who is wearing a wedding gown, to be in a marriage of convenience with him.
This four-book series is definitely so sweet. Sweet Disorder is the start of something new. Widow Phoebe doesn't want to marry ever again. But her little town is having elections and her would-be husband can get a vote. Nicholas doesn't want to get involved in politics, but helping his little brother win the election might be the right way to go. He goes to the country to marry Phoebe off to somebody before the polls open!
From Goodreads, this book "contains elections, confections, and a number of erections."
This series only has four books, but it has three novellas as well! The novellas are just as delicious and romantic as the full novels, so I recommend not to skip them!
The Duchess War tells the story of Minerva Lane, a quiet wallflower, and the Duke of Clermont. It features a virgin hero, a chess goddess heroine, a declaration of war, a group of friends that you will fall in love with, and an epic love story that will make your heart swoon.
The Best Contemporary Romance Series
The #dirtysexygeeks series is a four-book series that stars four best friends and their happily ever afters. Grady, Victor, Wade, and Porter will throw your world upside down.
To One Hundred introduces Eva March and Grady Addison. For months now, Eva and Grady have been talking online, but then she walks into his classroom…
As you can already tell, this series stars London celebrities. It currently has four books and a fifth one is coming soon. It's one of my all-time favorite series. And most of the books feature a hate-to-love romantic trope.
Act Like It puts together Richard Troy and Lainie Graham in the room. But they really don't like each other. He's the bad boy and she's the good girl. It's a bummer that their people have ordered them to act as a couple…pretending they're in love. Who would love this grumpy beautiful guy?
I truly think Love On Cue series is a must if you want to read romantic comedies. Mia Sosa writes this funny, charming and romantic series that completely took my heart from the start. Most of the characters work in the entertainment industry.
Acting on Impulse really gives us such a great start to this series. Tori just broke up with her boyfriend and she decided to take a vacation to Aruba. On the plane, she meets a cute guy who is sitting next to her. What she doesn't know is that that cute guy is Hollywood heartthrob Carter Stone.
When you get inspired by Magic Mike, it truly is a beautiful thing to see the finished product. Happy Endings is a three-book series inspired by the iconic movie. It features male strippers getting their HEAs! Each book is wonderful in their own way and I couldn't recommend them enough.
Stripped has one of the greatest "first meetings" between the main couple: the heroine accidentally took the wrong bag at the cleaners and when she finds a sequined thong inside, she wonders what's up. The hero knocks at her door (because hello, they're neighbors in the same apartment complex) and asks for his bag to be returned. Epic love story in the next chapters.
Royalty romance! Reluctant Royals is a three-book series with two novellas. This series has some of the best covers I've ever seen and if you have the complete set, you're really the true MVP.
Have you ever received those "you're engaged to a prince" spam emails? This is basically what Naledi gets one day, but actually, she truly is engaged to a prince! Thabiso is the heir to the throne of Thesolo and he is ready to fall in love with his betrothed.
A bourbon empire? You got that right. Let's not forget Reese Ryan's beautiful covers and this series is just right for you.
Savannah Carlisle has the perfect plan, in Savannah's Secrets, to infiltrate the Abbotts' bourbon empire. She wants to claim half of the business that also belongs to her grandfather! But being the new events manager is going to be rather hard when the heir to the whole empire puts his eyes on her.
If you're on the search for non-white cowboy romance books, guess what!!!! Mia Hopkins has a whole series with them.
Cowboy Valentine, the first book in the five-book series, is perfect as a Valentine's Day holiday novella, but also perfect for rainy, sunny, winter days. Corazón Gomez is ready to leave it all behind. She wants out of this small town. Then Caleb MacKinnon appears at the ice cream shop where she works and invites her on a late-night ride in his truck. Oh, boy.
You call for angsty romance? Forbidden Hearts, next exit. If you start this series, you won't be able to put it down until you finish the three books. You will meet these two families that have been rivals for a long time and how their kids fall in love.
Hate to Want You is the perfect beginning to this trilogy. Livvy and Nicholas have a past. Now? Now they only meet one night, every year. But then one year, she doesn't show up. He's the heir to an empire. He doesn't have time to think of her. She came back home, but not because of Nicholas. Yet these two keep finding time to spend together, more and more.
The Best Paranormal Romance Series
This is a book series that follows the same couple, except maybe some books feature other secondary characters that get their own love story.
Vampire hunter Elena is good at her job, but she doesn't know she's going to be any good at this new assignment. She gets hired by Archangel Raphael and this mission is going to be very, very hard.
Do I have a shifter romance series for you to read it all. The Shadow Shifters is a six-book series that features jaguar shifters that protect the world from rogue shifters. Each of these sexy jaguar shifters will fall in love and you won't stop reading!
They have to hide from the world, but sometimes temptation is bigger than everything. In Temptation Rising, police officer Kalina Harper can't forget about that night where this huge cat-like creature saved her life. After she meets attorney Roman Reynolds, she discovers that life is about to change for her.
I recently finished reading this whole series (though it's not done yet!). The first three books have Nevada and Rogan as protagonists, while the novella and the new upcoming title, Sapphire Flames, are all about Catalina and Alessandro.
Burn For Me really tells you all about this magical new world. The Houses, the Heads, the rules and the laws. Nevada Baylor is a detective and in this book, she is facing the biggest case she has ever had. She will need Mad Rogan's help, of course. This tempting billionaire who everyone is afraid of.
The Best Long Romance Book Series
Are you ready for the longer series? The Psy-Changeling series has over 18 books, counting the three books in the Psy-Changeling Trinity series that also take place in the same universe.
In this new world, there are Psy and there are changelings. The Psy is a powerful race of beings with powers of the mind and no feelings at all. While the changelings are shifters that work in packs and there are two big packs in North America: the DarkRiver Leopards and the SnowDancer Wolf Pack.
Six books in its catalogue, Masters of Maria is the spin-off series of the Desert Guards series where shapeshifters take the center stage.
In The Demigod's Legacy we have an immortal cougar shifter falling head over heels in love with a bar waitress.
True Heroes is a romantic suspense five-book series that will leave you wanting more. It features hot military men as protagonists. Plus there are dogs!!! (Each cover has a dog and I'm over here just doing heart eyes emoji).
Extreme Honor introduces David Cruz. This ex-soldier has a job at training dogs and his latest case is Atlas, who is mourning his handler. Enter dog whisperer Evelyn Jones.
A contemporary long series? You got it! Chic Manila is a nine-book series with a novella for you to enjoy. You can really find every romantic trope you want and if you're not into some, you can skip them and read the next one. They're all stand-alones!
My Imaginary Ex is the first book in this series. Playing pretend girlfriend? It seems fun. But years later, Jasmine still has to tell people they were never dating. One day, she gets invited to Zack's, her pretend boyfriend once upon a time, wedding! What is happening?
---
Looking for more personalized romance book series recommendations? Check out Book Riot's TBR book recommendation service! We'll find the exact book you want, every time. It's like Stitch Fix… for books!