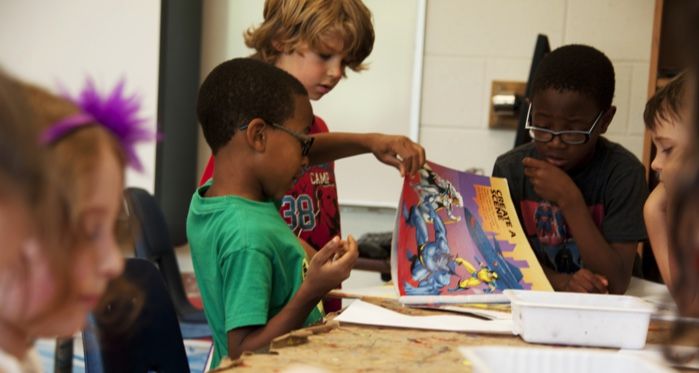 Children's
The Best Puberty Books for Your Growing Kiddo
This content contains affiliate links. When you buy through these links, we may earn an affiliate commission.
My 6-year-old daughter owns about a dozen books about bodies, babies, and consent (par for the course when your mom is a sex writer). I maintain a separate shelf in my bedroom that holds eight more books I'll pass along to her — or read myself — as she gets older. And then I have several more that are just for me: books about how to be a sex-positive parent from birth on.
But there is a gap (gasp!) in my collection. This summer, my daughter turns seven. And though I didn't experience menarche until I was 13, there are some kids who enter puberty as early as eight years old. And god knows I don't want Em to be blindsided by blood in her underwear or other bodily changes.
And so, I recently did what any mildly obsessed mother would do: I went in search of the best puberty books for kids. Here's what I found.
Best Puberty Books for Girls
Best Puberty Books for Boys
Best Puberty Books for Kids of All Genders
---
Godspeed, parents, and good luck to your kids, too. I promise…puberty isn't the big bad you think it is.