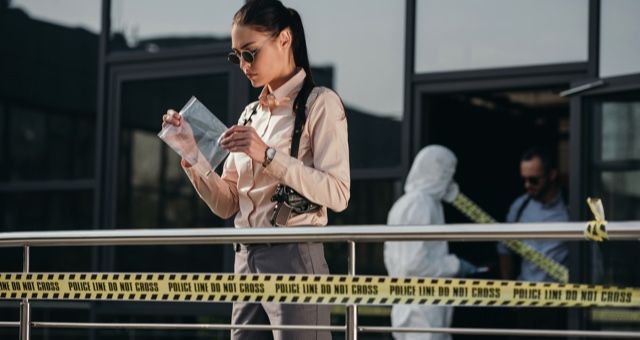 Lists
8 of the Best Private Detectives in Mystery Series
This list of private detectives in mystery series is sponsored by Forge Books.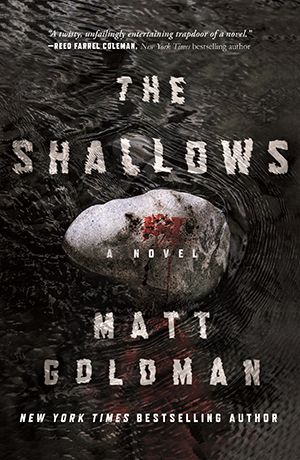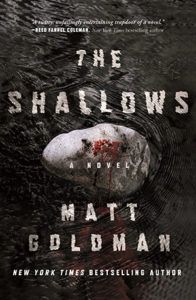 In the words of Lee Child on Gone to Dust, "I want more of Nils Shapiro." New York Times bestselling author and Emmy Award-winning writer Matt Goldman obliges by bringing the Minneapolis private detective back for a thrilling, stand-alone adventure.
A prominent lawyer is found dead, tied to a dock by a fishing stringer through his jaw, and everyone wants Nils to protect them from suspicion: The unfaithful widow. Her boyfriend. The lawyer's firm. A congressional candidate. A rudderless police department. Even the FBI.
The Shallows delves into the threat of dark history repeating itself while delivering another page-turner with a fast pace, humor, and richly drawn characters.
---
Love detective fiction? Then consider this your own personal checklist for which literary private detectives you absolutely have to read about. In no particular order, here are eight of the best private detectives in mystery series.
Easy Rawlins
Ezekiel "Easy" Porterhouse Rawlins is an African American World War II veteran turned private detective living in Los Angeles. Starting with author Walter Mosley's first novel about the detective, Devil in a Blue Dress, the series follows Rawlins as he investigates crimes and navigates the social injustices and race politics of America in the 1940s–'60s. Easy falls into unlicensed private detective work after losing his job at a defense plant. And unlike some other detectives on this list, as an amateur African American private detective, Rawlins is keen to avoid intervention of the police at all costs. In total, Mosley has written 14 novels about the detective, the most recent one being Charcoal Joe in 2016.
Hercule Poirot
This list would not be complete without the Belgian private detective at the center of so many of Agatha Christie's most popular novels. To be exact, Poirot has appeared in 33 of the author's works. Respected and admired by the police force, Hercule Poirot is a man who loves solving crimes almost as much as he loves keeping up with his carefully manicured mustache. Poirot first appeared in Christie's early 1920s novel The Mysterious Affair at Styles. Following Poirot's last appearance in 1975 (in Curtain: Poirot's Last Case), The New York Times ran an obituary for the fictional sleuth on the front page of the paper.
Sherlock Holmes
Sherlock Holmes pretty much set the bar for what is expected of literary private detectives. Moreover, Holmes as a character is so popular that he has become synonymous with his author Sir Arthur Conan Doyle, whether the late Victorian author liked it or not. Holmes first appeared in 1887's A Study in Scarlet and went on to sleuth in several short stories published in The Strand between 1891 and 1927. But Holmes's reach goes far beyond the written word. Guinness World Records lists Sherlock Holmes as the "most portrayed movie character." More than 70 actors have played the role of Sherlock Holmes over 200 films. Even so, that record does not include all of the television, theatrical, and radio adaptations of the character.
Kinsey Millhone
Created by Sue Grafton for her "alphabet mysteries," Kinsey Millhone is a former police officer turned private detective living in the fictional city of Santa Teresa, California. Unlike many other private detective, Millhone does have romantic relationships with various characters. However, like many of her literary peers, Millhone is no-nonsense and spends little time worrying about her appearance and other such frivolities. Although Sue Grafton intended to take Millhone's story through the entire alphabet, ending with Z is for Zero, the author unfortunately died before the final novel could be completed. Therefore, 2017's Y is for Yesterday will remain the 25th and final novel in the series.
Juniper Song
Author Steph Cha introduces readers to the unforgettable amateur sleuth Juniper Song in this newer series set in Los Angeles. In the first novel, Follow Her Home, Song attempts to follow in the footsteps of her favorite fictional detective Philip Marlowe by helping her friend investigate a possible affair. By the second novel, Beware Beware, Song is apprenticing at PI firm. Finally, by the third Juniper Song installment Dead Soon Enough, the amateur detective has turned into a licensed private detective. There is something truly satisfying about following Song's journey into the crime world of Los Angeles.
Pete Fernandez
Author Alex Segura has written five novels about the reporter turned private detective Pete Fernandez. In the first novel, Silent City, Pete Fernandez is dealing with a failing career, an ended engagement, and the sudden death of his father. So with his world falling apart all around him, Fernandez returns to his hometown of Miami. There, he is convinced to help a man investigate his missing daughter, leading Fernandez into a crime-ridden side of Miami and a life of private investigation that ends up being so different from the path he thought his life would take. The setting of Miami contributes greatly to the mood of these novels, and Segura's flawed private detective is an intriguing character to follow.
Cormoran Strike
Cormoran Strike is a private investigator created by author J.K. Rowling under the pseudonym Robert Galbraith. The series currently consists of four novels, the most recent one being Lethal White, and the stories keep getting darker and grittier. Strike has been hardened by the life he has lead; he lost his leg during the war in Afghanistan, and he is a former SIB investigator. He also happens to be the illegitimate child of rockstar Jonny Rokeby and model Leda Strike. Strike solves cases with the help of his equally interesting secretary turned assistant Robin Ellacott, a woman who isn't afraid to challenge strike, in spite of his hardened exterior.
Philip Marlowe
The fictional PI Philip Marlowe has already come up once on this list, and for good reason. The character, created by author Raymond Chandler, has been highly influential on detective fiction. Marlowe first appeared in the 1939 novel The Big Sleep, but some of Chandler's earlier short stories featured other versions of a similar character using different names. Marlowe might seem like your typical tough private detective on the outside, but he has a sensitive and philosophical interior life, making him a much more complex character. For instance, he's a lover of poetry. Aside from influencing contemporary private detective characters like Juniper Song, Philip Marlowe's influence can be found throughout the detective fiction genre. Just to name a few examples, Star Trek: the Next Generation featured a Holodeck episode called "The Big Goodbye" (a play on The Big Sleep and The Long Goodbye), and author Jonathan Ames also used Marlowe as an influence for his comedic private detective television series Bored to Death.
Did I leave your favorite off the list? Let me know in the comments!