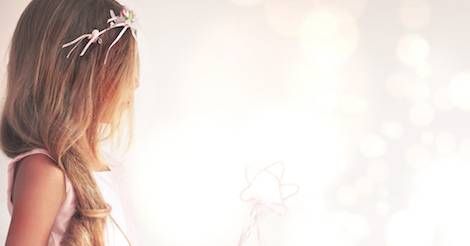 This post is sponsored by the Princess in Black series by Shannon Hale and Dean Hale, and illustrated by LeUyen Pham.
Who says princesses don't wear black? Meet the Princess in Black. She's unstoppable! From the award-winning writing team of Shannon and Dean Hale and illustrator LeUyen Pham comes the New York Times best-selling humorous and action-packed chapter-book series for young readers who like their princesses to be superheroes too.
---
I love princess books where the princesses are fierce, independent, and brainy gals. Thankfully there are so many to choose from, picture books all the way up to young adult. We've compiled our favorite princess books for all ages – princesses that don't need any rescuing, they can take care of that themselves thank you very much. What are your favorite princess books?
Picture Books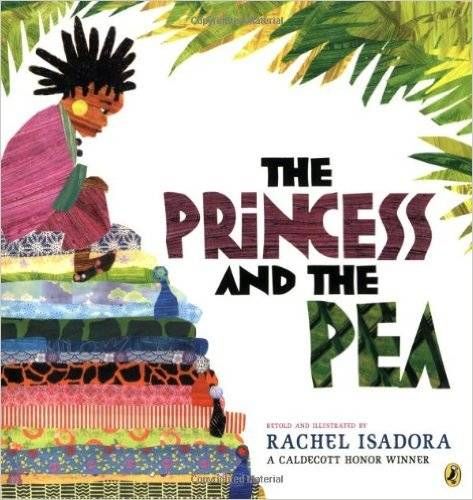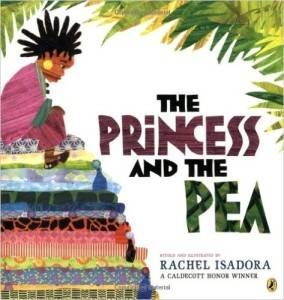 The Princess and the Pea by Rachel Isadora
When a prince sets out to find a princess to marry, he soon discovers this is not a simple task. There is no shortage of so-called princesses, but how can he tell whether or not they are what they claim to be? Then one night a great storm rages, there comes a knock on the palace gate, and the prince's life is never the same . . .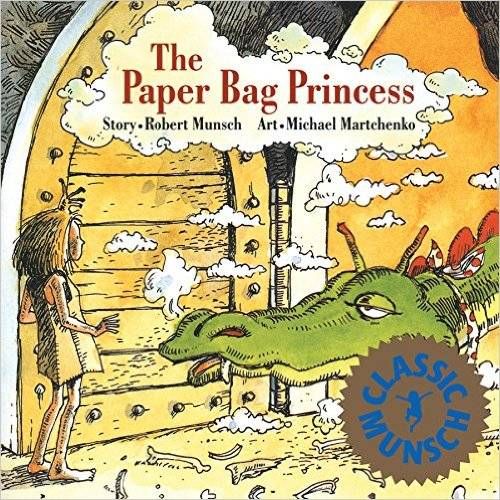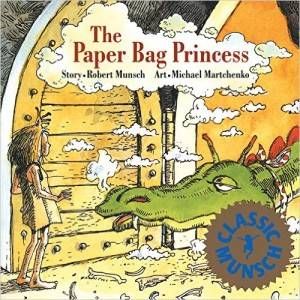 The Paper Bag Princess by Robert Munsch, illustrated by Michael Martchenko
This bestselling modern classic features a princess who rescues a very snooty—and ungrateful—prince.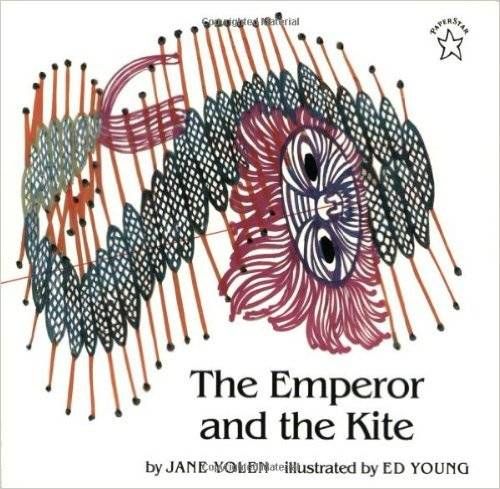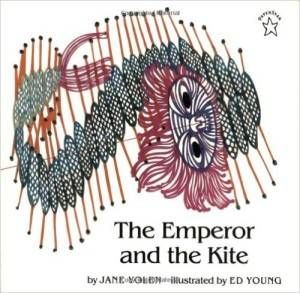 The Emperor and the Kite by Jane Yolen, illustrated by Ed Young
Largely ignored by her own family, Princess Djeow Seow spends her days playing with a kite made from paper and sticks. But when the Emperor is imprisoned in a high tower, only the Princess can save the day, flying her kite high up into the sky to rescue her father.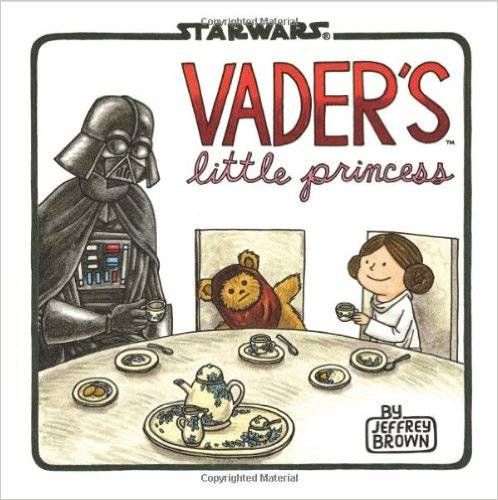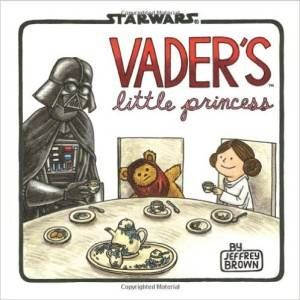 Vader's Little Princess by Jeffrey Brown
Vader—Sith Lord and leader of the Galactic Empire—now faces the trials, joys, and mood swings of raising his daughter Leia as she grows from a sweet little girl into a rebellious teenager. From tea parties to teaching Leia how to fly a TIE fighter, regulating the time she spends talking with friends via R2-D2's hologram, and making sure Leia doesn't leave the house wearing only a skirted metal bikini, Vader's parenting skills are put hilariously to the test.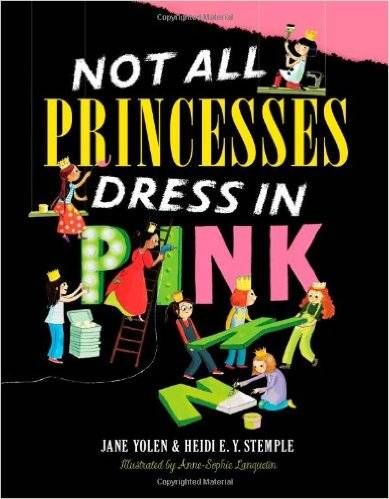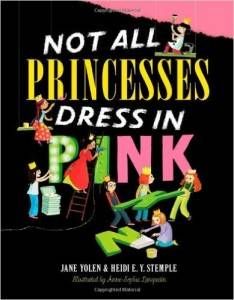 Not All Princesses Dress in Pink by Jane Yolen and Heidi E. Y. Stemple, illustrated by Anne-Sophie Lanquetin
Not all princesses dress in pink.
Some play in bright red socks that stink, blue team jerseys that don't quite fit, accessorized with a baseball mitt, and a sparkly crown!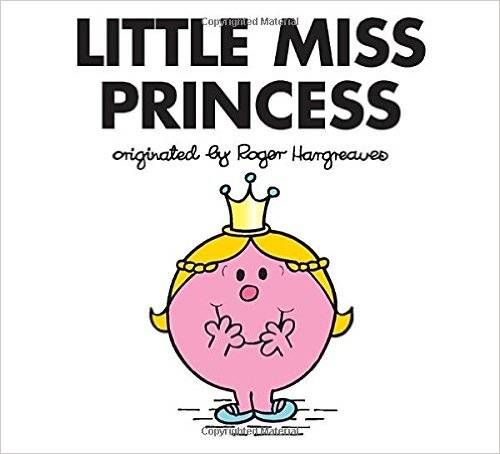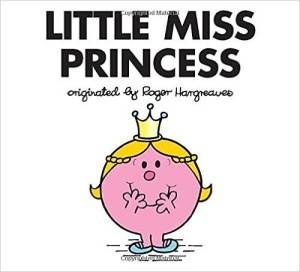 Little Miss Princess by Roger Hargreaves and Adam Hargreaves
Little Miss Princess is true royalty, the daughter of a king and queen, and she's always had servants to take care of her every need. She knows how lucky she is, and one day she decides to try to spread her luck around. But will she be able to help out with things she's never even had to do for herself?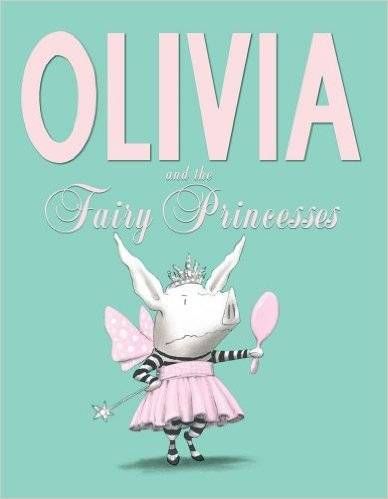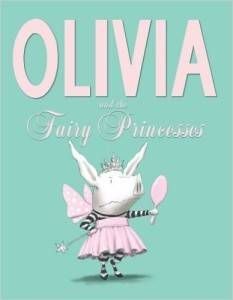 Olivia and the Fairy Princesses by Ian Falconer
Olivia is having an identity crisis! There are too many ruffly, sparkly princesses around these days, and Olivia has had quite enough. She needs to stand out! She has to be special! She wants to do more than just fit in! So what will she be?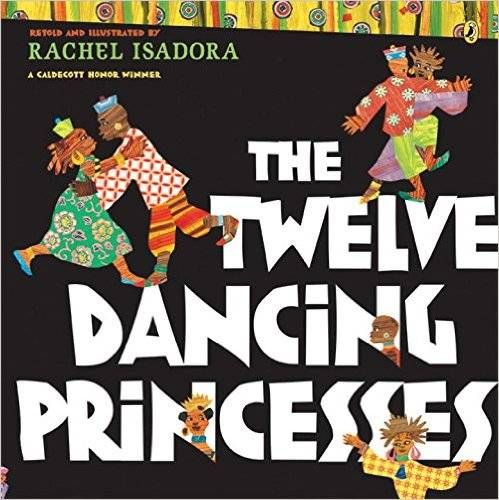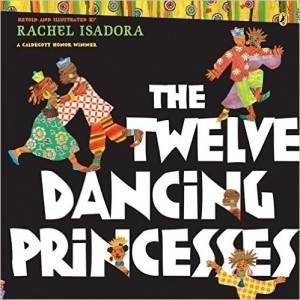 The Twelve Dancing Princesses by Rachel Isadora
Night after night, the twelve princesses mysteriously wear out their shoes. But how? The king promises a great reward to any man who can solve the mystery.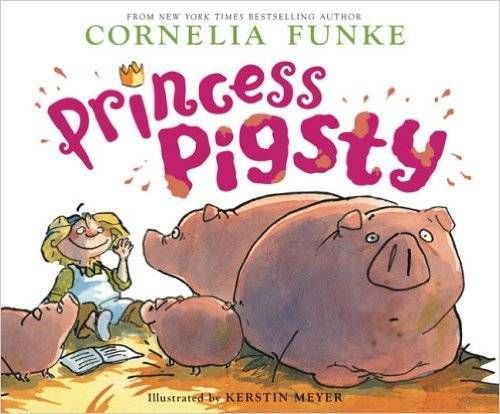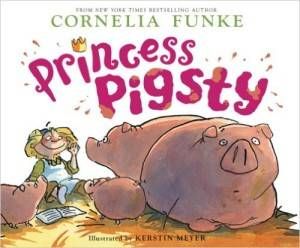 Princess Pigsty by Cornelia Funke
One morning Princess Isabella throws her crown out the window–it's BORING being a princess, she declares. When she steadfastly refuses to fetch her crown from the fishpond, her father, the king, puts his royal foot down. "Off to the pigsty with you!" he commands–and Isabella couldn't be happier about her punishment! Because while plain old princesses spend all their time primping and smiling and stifling yawns–yuckety-yuk!– REAL girls get to peel onions, pick blackberries, and sometimes even sleep outside with the pigs.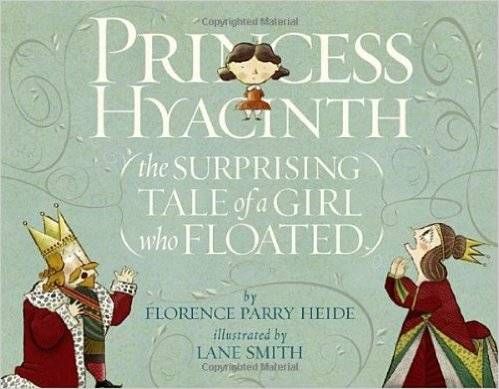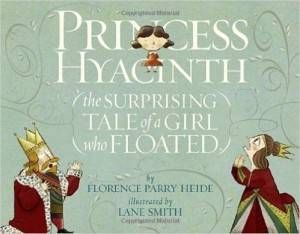 Princess Hyacinth and the Surprising Tale of a Girl Who Floated by Florence Parry Heidi, illustrated by Lane Smith
Princess Hyacinth has a problem: she floats. And so the king and queen have pebbles sewn into the tops of her socks, and force her to wear a crown encrusted with the heaviest jewels in the kingdom to keep her earthbound. But one day, Hyacinth comes across a balloon man and decides to take off all her princess clothes, grab a balloon, and float free. Hooray! Alas, when the balloon man lets go of the string . . . off she goes.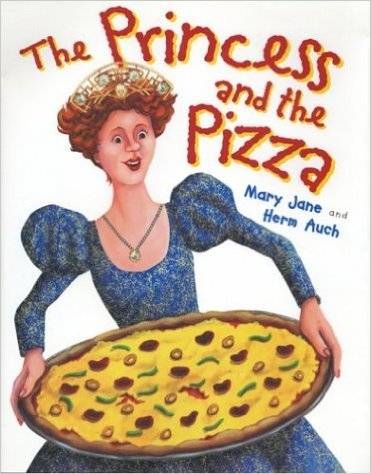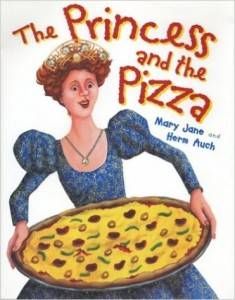 The Princess and the Pizza by Mary Jane and Herm Auch
Paulina the Princess must compete against her peers for the hand of Prince Drupert, the sorry-looking son of overbearing Queen Zelda. Paulina knows the old pea-in-the-mattress trick ("That's so once-upon-a-time," she scoffs to herself) and is unintimidated by the other two finalists, a princess with a very long braid and another princess accompanied by seven little men. But the kitchen assignment comes close to defeating her until, in despair, she whips up a mess of tomatoes, cheese and garlic on some bread dough, wowing Queen Zelda.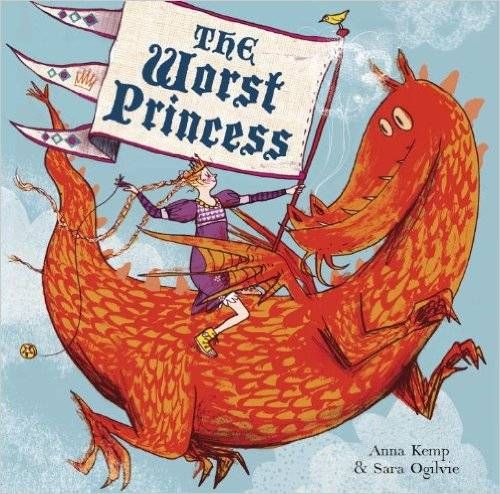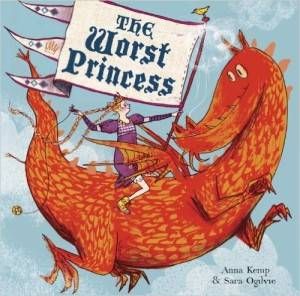 The Worst Princess by Anna Kemp, illustrated by Sara Ogilvie
Princess Sue dreams of finding her Prince Charming. But when that Prince proves to be a bit more traditional than what she had hoped for, Princess Sue—along with the help of fiery dragon—becomes determined to find a way to get the fairy-tale ending that she always envisioned for herself.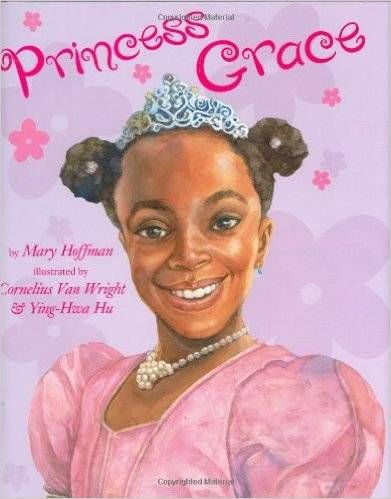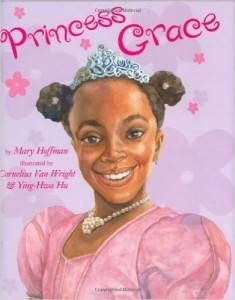 Princess Grace by Mary Hoffman, illustrated by Corneius Van Wright and Ying-Hwa Hu
This year two girls will be selected as princesses in the town parade, and Grace can't wait to be one of them. It's the perfect opportunity to dress up, but how, exactly, should a princess costume look? Grace asks her teacher for help, and soon the whole class is learning that there's more to princesses than pink dresses and frills. From Kenya to China and from warriors to spies, princesses are a multicultural and multitalented bunch, and there are just as many kinds of happily ever afters, both for the royals and for Grace's community and its princess parade.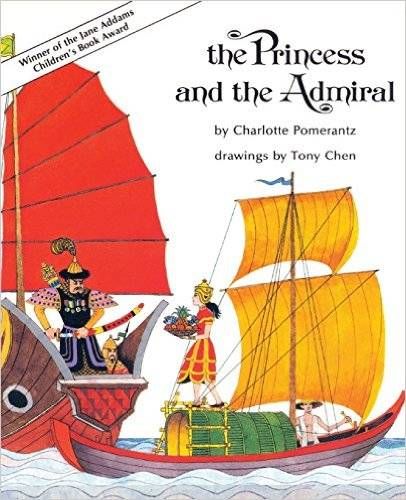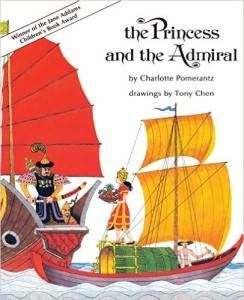 The Princess and the Admiral by Charlotte Pomerantz, illustrated by Tony Chen
"The Tiny Kingdom has no arsenal, no means of defense. What it does have is a canny princess who devises a plan that routs the army and gives the reader a glorious reading experience."—Publishers Weekly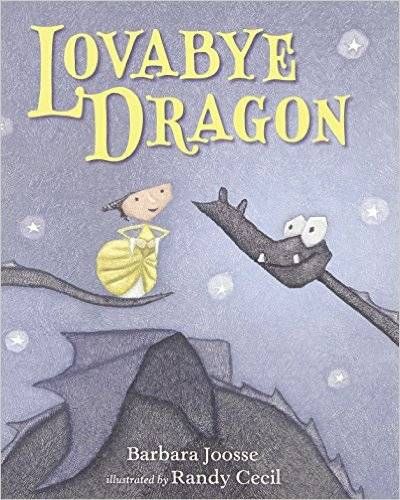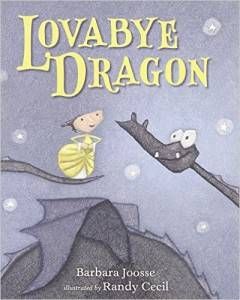 Lovabye Dragon by Barbara Joose, illustrated by Randy Cecil
When a lonely dragon follows a trail of princess tears, a beautiful friendship is born. They march and sing, roar and whisper, hide and seek, then settle into snug companionship at bedtime. Barbara Joosse's fiercely protective and gently loving dragon cavorts across the pages, endearingly illustrated by Randy Cecil. At the end of the day, who can resist curling up in the embrace of a lovabye dragon?
EARLY READERS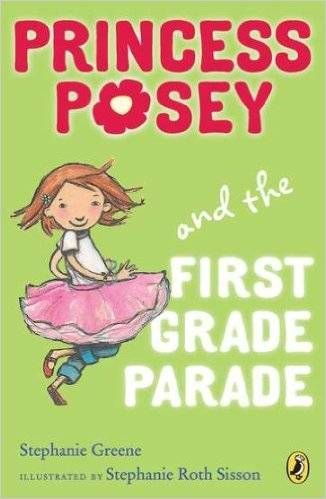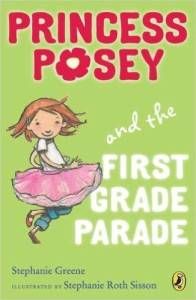 Princess Posey (series) by Stephanie Greene, illustrated by Stephanie Roth Sisson
Valentine's Day is coming! Posey is so excited about her special ballet recital and giving cards to everyone at school. Then she learns that one of her classmates doesn't have any valentines to give out. Can Princess Posey and her tutu find the perfect way to help?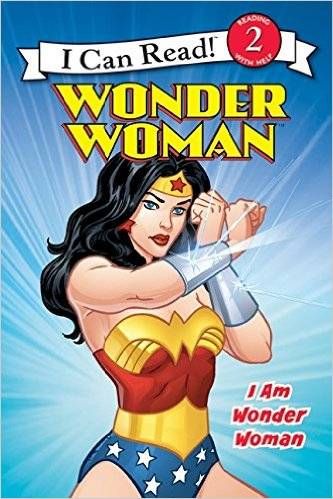 I Am Wonder Woman by Erin K. Stein, illustrated by Rick Farley
Meet Diana, Princess of the Amazons, and discover how she becomes the amazing Wonder Woman!
CHAPTER BOOKS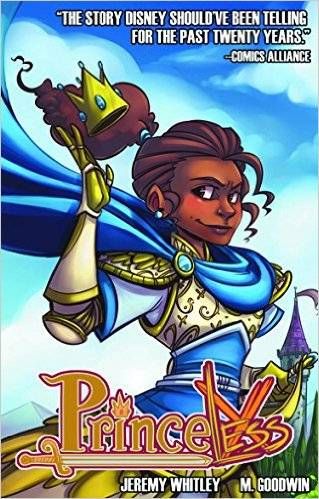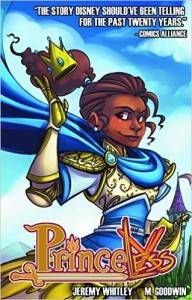 Princeless, Vol. 1: Save Yourself! (series) By Jeremy Whitley, designed by M Goodwin
Adrienne Ashe never wanted to be a princess. She hates fancy dinners, is uncomfortable in lavish dresses, and has never wanted to wait on someone else to save her. However, on the night of her 16th-birthday, her parents, the King and Queen, locked her away in a tower guarded by a dragon to await the rescue of some handsome prince. Now Adrienne has decided to take matters into her own hands!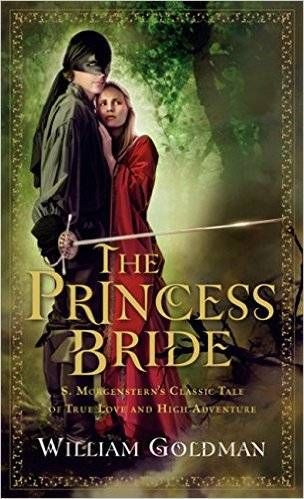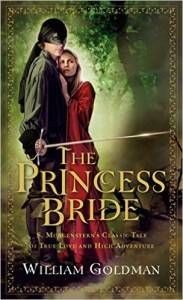 The Princess Bride by William Goldman
"Fencing. Fighting. Torture. Poison. True love. Hate. Revenge. Giants. Hunters. Bad men. Good men. Beautifulest ladies. Snakes. Spiders. Beasts of all natures and descriptions. Pain. Death. Brave men. Coward men. Strongest men. Chases. Escapes. Lies. Truths. Passion. Miracles."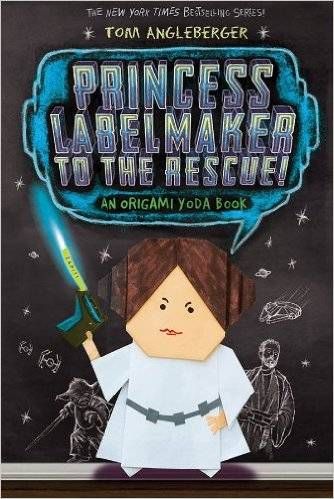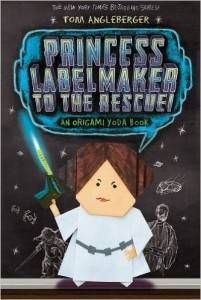 Princess Labelmaker to the Rescue: An Origami Yoda Book (series) by Tom Angleberger
At McQuarrie Middle School, the war against the FunTime Menace—aka test prep—wages on. Our heroes have one battle under their belts, and they've even found a surprising ally in Jabba the Puppett. But to defeat the Dark Standardized Testing Forces they're going to need an even bigger, even more surprising ally: Principal Rabbski. But with great forces—aka the school board—pushing her from above, will the gang's former enemy don a finger puppet and join the Rebellion—or will her transformation to Empress Rabbski, Dark Lord of the Sith, be complete?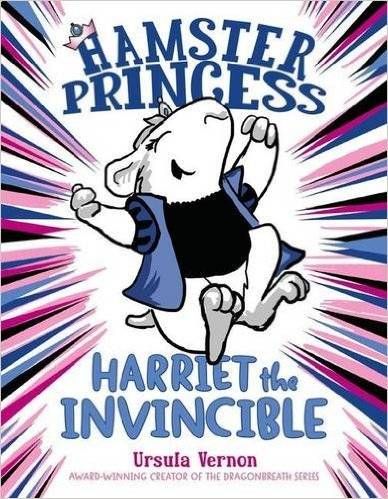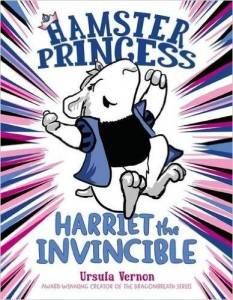 Hamster Princess (series) by Ursula Vernon
Harriet Hamsterbone is not your typical princess. She may be quite stunning in the rodent realm (you'll have to trust her on this one), but she is not so great at trailing around the palace looking ethereal or sighing a lot. She finds the royal life rather . . . dull. One day, though, Harriet's parents tell her of the curse that a rat placed on her at birth, dooming her to prick her finger on a hamster wheel when she's twelve and fall into a deep sleep. For Harriet, this is most wonderful news: It means she's invincible until she's twelve! After all, no good curse goes to waste. And so begins a grand life of adventure with her trusty riding quail, Mumfrey…until her twelfth birthday arrives and the curse manifests in a most unexpected way.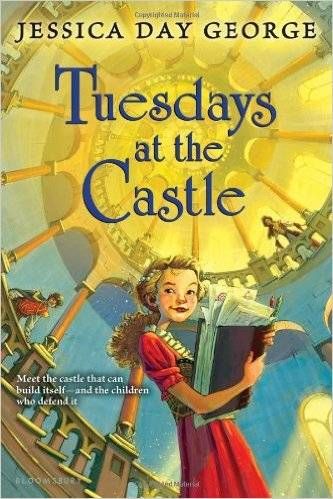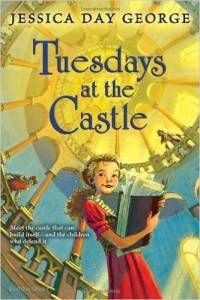 Tuesdays at the Castle (series) by Jessica Day George
Every Tuesday Castle Glower takes on a life of its own-magically inventing, moving, and even completely getting rid of some of its rooms. Good thing Princess Celie takes the time to map out these never-ending changes. Because when the castle is ambushed and Celie's parents and oldest brother go missing, it's up to Celie to protect their home and save their kingdom.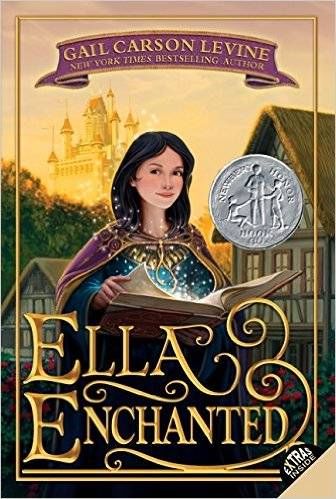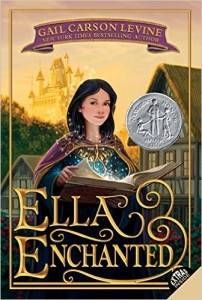 Ella Enchanted by Gail Carson Levine
How can a fairy's blessing be such a curse? At her birth, Ella of Frell was given a foolish fairy's gift—the "gift" of obedience. Ella must obey any order given to her, whether it's hopping on one foot for a day or chopping off her own head! But strong-willed Ella does not tamely accept her fate. She goes on a quest, encountering ogres, giants, wicked stepsisters, fairy godmothers, and handsome princes, determined to break the curse—and live happily ever after.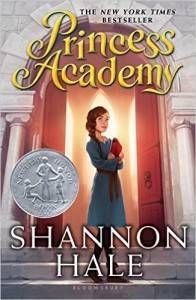 Princess Academy (series) by Shannon Hale
Miri lives on a mountain where, for generations, her ancestors have lived a simple life. Then word comes that the king's priests have divined her village the home of the future princess. In a year's time, the prince will choose his bride from among the village girls. The king's ministers set up an academy on the mountain, and every teenage girl must attend and learn how to become a princess. Soon Miri finds herself confronted with a harsh academy mistress, bitter competition among the girls, and her own conflicting desires. Winning the contest could give her everything she ever wanted-but it would mean leaving her home and family behind.