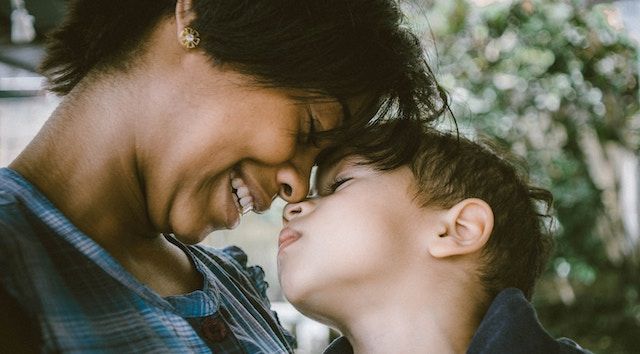 Lists
How to Raise a Human: 50 Must-Read Parenting Books For All Parents
This content contains affiliate links. When you buy through these links, we may earn an affiliate commission.
This collection of best parenting books is sponsored by Workman Publishing.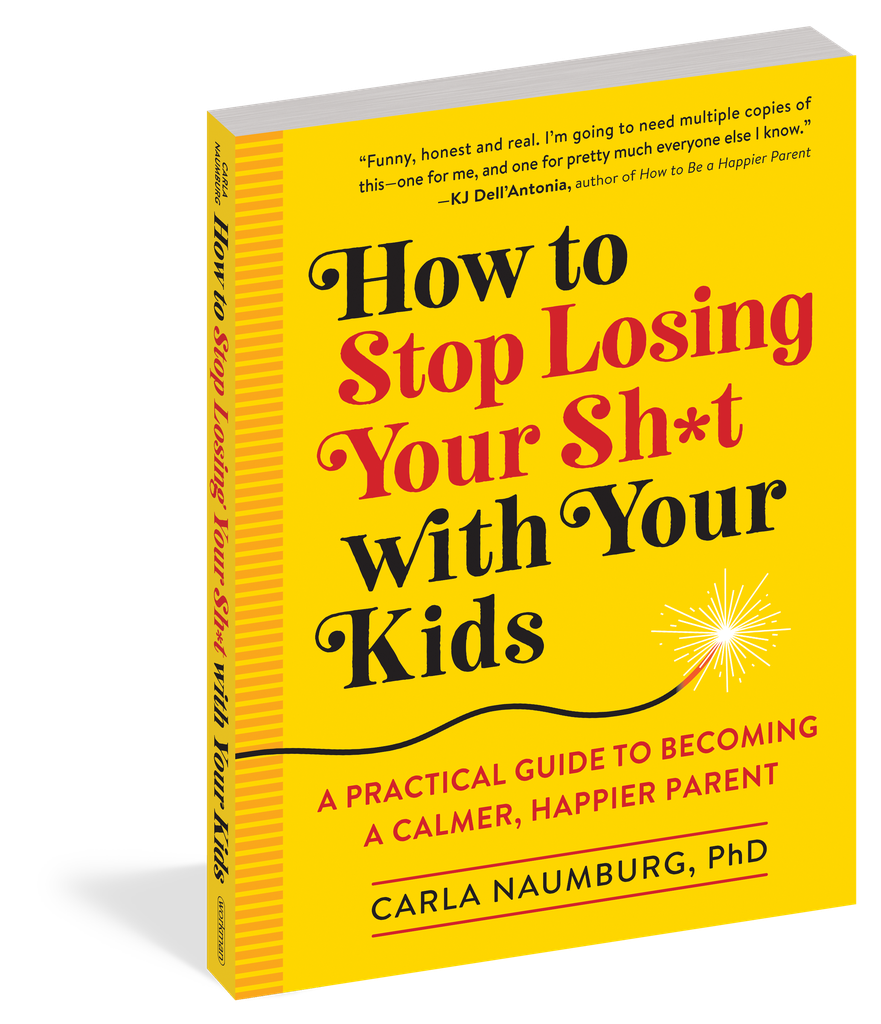 Parenting is stressful, children are wild, and you're only human. Carla Naumburg, PhD, a clinical social worker, has written this short, insight-packed, and tip-filled program for how to manage your triggers, stop the meltdowns, and become a calmer, happier parent. Based on research and evidence-based practices, and written in the warm, funny, relatable tone of a parent who's been there, How to Stop Losing Your Sh*t with Your Kids guides even the most harried parents toward a new way of engaging with their children. Readers will come away feeling more empowered to get their sh*t together, instead of losing it.
---
My daughter is now 21 months old, and since having her (and since doing the research for this post), I feel like I have read a lot of parenting books. What I've read barely touches the surface of what is out there (it turns out that 'parenting' is a rather large topic and there are approximately a billion and one books written about it).
What Do The Best Parenting Books Have In Common?
What I've noticed from reading and skimming parenting books is that the same points keep emerging. If you have no time to read parenting books and just want the wiki summary of the key lessons from parenting books, these are the main points I picked up:
Structure and routine is essential. As a parent, you have to provide the structure and fences in which your child feels safe; rules and boundaries are important.
But within that structure you have set, you have to let them explore and experiment. They need freedom to play and learn and discover – within the safe space you have created.
Speaking of play, free play is basically the best thing you can give your kids, especially free play outside. Don't over-schedule them with a million extracurricular activities, but let them play and learn and discover without structured adult direction and instruction. And let them be bored.
Be fully there. Not all the time; that would be ridiculous. But there is massive value in being present and engaged, and fully interacting with your child – not watching out of the corner of your eye while simultaneously looking at your phone, or only half paying attention and half thinking about dinner.
Communication is important. What this looks like changes as your child grows, but everything I've read (and seen) emphasises the importance of respectful and open communication.
Praise effort, not ability.
'Good enough' is perfectly fine. Your child is not and will not be perfect, and neither are you. That is okay.
In fact, if I were to write my own parenting book, it would be quite a short one. As the parent of a toddler, this is my parenting book: 'Rule number one: don't fuck with bedtime. Rule number two: don't fuck with naptime, either.'
However, I suspect my parenting 'book' might be a bit too concise. If you DO have time to read parenting books and are after books that expand on these points want to learn more, these 50 books about parenting and parenthood would be a good place to begin. Any list of parenting books will contain biases of the person compiling the list, and this list certainly includes mine. I prefer parenting books with a strong science or research component, and there are certain aspects of life (and therefore being a parent) that are important to me: food and eating; nature, exercise, and the environment; travel and experiencing different cultures. These interests of mine as a person and as a parent influences the kinds of parenting books I tend to be drawn to, and that is reflected in this list.
The books on this list are also not all parenting books, at least not in the way you might imagine. There are certainly a lot with specific advice and tips and step-by-step instructions for particular aspects of parenting. But there are also books that aren't so much about what specific things to do or not do, and are broader examinations of parenting and child development. And there is a section that is just about being a parent – primarily about motherhood, but some also about parenthood. Overall, my aim was to create a list that offered research-based insights and evidence about various elements of parenting as well as different perspectives about parenting and parenthood. There is no one true, perfect way to raise a good human, and this list reflects that. The ones I've marked with an asterisk are ones I particularly loved. (All descriptions from Amazon).
An additional note: at Book Riot, we value and champion diversity in books and publishing, and strive to ensure authors of colour are well-represented in the lists that we curate. For this post, while there are authors of colour represented, there are still key areas in the parenting book sphere where authors of colour are very under-represented. I refer here specifically to parenting books that are more science or research based, and books that offer specific, practical advice.
The Best Parenting Books For Babies and Toddlers
The books in this section are primarily about the development of babies and toddlers, and include both general books about baby/toddler development as well as books on specific topics relevant to this age.
One of the world's leading child psychologists shatters the myth of "good parenting."
Caring deeply about our children is part of what makes us human. Yet the thing we call "parenting" is a surprisingly new invention. In the past thirty years, the concept of parenting and the multibillion dollar industry surrounding it have transformed child care into obsessive, controlling, and goal-oriented labor intended to create a particular kind of child and therefore a particular kind of adult. In The Gardener and the Carpenter, the pioneering developmental psychologist and philosopher Alison Gopnik argues that the familiar twenty-first-century picture of parents and children is profoundly wrong–it's not just based on bad science, it's bad for kids and parents, too.
Drawing on the study of human evolution and her own cutting-edge scientific research into how children learn, Gopnik shows that although caring for children is profoundly important, it is not a matter of shaping them to turn out a particular way. Children are designed to be messy and unpredictable, playful and imaginative, and to be very different both from their parents and from each other. The variability and flexibility of childhood lets them innovate, create, and survive in an unpredictable world. "Parenting" won't make children learn—but caring parents let children learn by creating a secure, loving environment.
For most of us, having a baby is the most profound, intense, and fascinating experience of our lives. Now scientists and philosophers are starting to appreciate babies, too. The last decade has witnessed a revolution in our understanding of infants and young children. Scientists used to believe that babies were irrational, and that their thinking and experience were limited. Recently, they have discovered that babies learn more, create more, care more, and experience more than we could ever have imagined. And there is good reason to believe that babies are actually smarter, more thoughtful, and even more conscious than adults.
This new science holds answers to some of the deepest and oldest questions about what it means to be human. A new baby's captivated gaze at her mother's face lays the foundations for love and morality. A toddler's unstoppable explorations of his playpen hold the key to scientific discovery. A three-year-old's wild make-believe explains how we can imagine the future, write novels, and invent new technologies. Alison Gopnik – a leading psychologist and philosopher, as well as a mother – explains the groundbreaking new psychological, neuroscientific, and philosophical developments in our understanding of very young children, transforming our understanding of how babies see the world, and in turn promoting a deeper appreciation for the role of parents.
Why do we read our kids fairy tales about homicidal stepparents? How did helicopter parenting develop if it used to be perfectly socially acceptable to abandon your children? Why do we encourage our babies to crawl if crawling won't help them learn to walk?
These are just some of the questions that came to Jennifer Traig when—exhausted, frazzled, and at sea after the birth of her two children—she began to interrogate the traditional parenting advice she'd been conditioned to accept at face value. The result is Act Natural, hilarious and deft dissection of the history of Western parenting, written with the signature biting wit and deep insights Traig has become known for.
Moving from ancient Rome to Puritan New England to the Dr. Spock craze of mid-century America, Traig cheerfully explores historic and present-day parenting techniques ranging from the misguided, to the nonsensical, to the truly horrifying. Be it childbirth, breastfeeding, or the ways in which we teach children how to sleep, walk, eat, and talk, she leaves no stone unturned in her quest for answers: Have our techniques actually evolved into something better? Or are we still just scrambling in the dark?
Anyone who has followed an active toddler around for a day knows that a child of this age is a whirlwind of explosive, contradictory, and ever-changing emotions. Alicia F. Lieberman offers an in-depth examination of toddlers' emotional development, and illuminates how to optimize this crucial stage so that toddlers can develop into emotionally healthy children and adults.
Drawing on her lifelong research, Dr. Lieberman addresses commonly asked questions and issues. Why, for example, is "no" often the favorite response of the toddler? How should parents deal with the anger they might feel when their toddler is being aggressively stubborn? Why does a crying toddler run to his mother for a hug only to push himself vigorously away as soon as she begins to embrace him? This updated edition also addresses twenty-first century concerns such as how to handle screen time on devices and parenting in a post-internet world.
In his New York Times bestseller Brain Rules, Dr. John Medina showed us how our brains really work—and why we ought to redesign our workplaces and schools. Now, in Brain Rules for Baby, he shares what the latest science says about how to raise smart and happy children from zero to five. This book is destined to revolutionize parenting. Just one of the surprises: The best way to get your children into the college of their choice? Teach them impulse control.
Brain Rules for Baby bridges the gap between what scientists know and what parents practice. Through fascinating and funny stories, Medina, a developmental molecular biologist and dad, unravels how a child's brain develops – and what you can do to optimize it.
Dr. Tovah Klein's research and firsthand work with thousands of toddlers explains why the toddler brain is best suited to laying the foundation for success. Dr. Klein reveals the new science behind drivers such as resilience, self-reliance, self-regulation, and empathy that are more critical to success than simple intelligence. She explains what you can do today to instill these key qualities in your toddler during this crucial time, so they are on track and ready to learn when they enter school at age five.
How Toddlers Thrive explains why the toddler years are different than any other period during childhood. She shows what is happening in children's brains and bodies at this age that makes their behavior so turbulent, and why your reaction to their behavior—the way you speak to, speak about, and act toward your toddler—holds the key to a successful tomorrow and a happier today. This provocative book will inspire you to be a better parent, and give you the tools to help you nurture your child's full potential. A smart and useful guide, this book cracks the preschooler code, revealing what you can do to help your toddler grow into a fulfilled child and adult—while helping you and your toddler live more happily together now, and every day.
As any new parent knows, there is an abundance of often-conflicting advice hurled at you from doctors, family, friends, and strangers on the internet. From the earliest days, parents get the message that they must make certain choices around feeding, sleep, and schedule or all will be lost. There's a rule—or three—for everything. But the benefits of these choices can be overstated, and the trade-offs can be profound. How do you make your own best decision?
Armed with the data, Oster finds that the conventional wisdom doesn't always hold up. She debunks myths around breastfeeding (not a panacea), sleep training (not so bad!), potty training (wait until they're ready or possibly bribe with M&Ms), language acquisition (early talkers aren't necessarily geniuses), and many other topics. She also shows parents how to think through freighted questions like if and how to go back to work, how to think about toddler discipline, and how to have a relationship and parent at the same time.
The recent push of early intellectualism coupled with a desire to "make childhood magical" has created a strange paradox—we have three-year-olds with math and Mandarin tutors who don't know how to dress themselves and are sitting in their own poop. We are pushing the toddler mind beyond its limit but simultaneously keeping them far below their own natural capabilities.
In the frank, funny, and totally authentic Oh Crap! I Have a Toddler, social worker Jamie Glowacki helps parents work through what she considers the five essential components of raising toddlers:
—Engaging the toddler mind
—Working with the toddler body
—Understanding and dealing with the toddler behavior
—Creating a good toddler environment
—You, the parent
Oh Crap! I Have a Toddler is about doing more with less—and bringing real childhood back from the brink of over-scheduled, over-stimulated, helicopter parenting. With her signature down-and-dirty, friend-to-friend advice, Jamie is here to help you experience the joy of parenting again and giving your child—and yourself—the freedom to let them grow at their own pace and become who they are.
The Montessori Toddler by Simone Davies, illustrated by Hiyoko Imai
Using the principles developed by the educator Dr. Maria Montessori, Simone Davies shows how to turn life with a "terrible two" into a mutually rich and rewarding time of curiosity, learning, respect, and discovery.
With hundreds of practical ideas for every aspect of living with a toddler, here are five principles for feeding your child's natural curiosity, from "Trust in the child" to "Fostering a sense of wonder." Step-by-step ways to cultivate daily routines with ease, like brushing teeth, toilet-training, dealing with siblings, losing the pacifier.
Becoming Brilliant by Roberta Michnick Golinkoff and Kathy Hirsh-Pasek
In just a few years, today's children and teens will forge careers that look nothing like those that were available to their parents or grandparents. While the U.S. economy becomes ever more information-driven, our system of education seems stuck on the idea that "content is king," neglecting other skills that 21st century citizens sorely need.
Becoming Brilliant offers solutions that parents can implement right now. Backed by the latest scientific evidence and illustrated with examples of what's being done right in schools today, this book introduces the "6Cs" collaboration, communication, content, critical thinking, creative innovation, and confidence along with ways parents can nurture their children s development in each area.
Best-selling children's author and internationally respected literacy expert Mem Fox reveals the incredible emotional and intellectual impact reading aloud to children has on their ability to learn to read. With passion and humor, Fox speaks of when, where, and why to read aloud and demonstrates how to read aloud to best effect and get the most out of a read-aloud session.
Dr. Jill Lekovic presents the new case that early training–beginning as early as nine months olds–is most natural, healthy, and beneficial for your child, based on medical evidence. By incorporating the potty into your child's routine early on, toilet training becomes far less stressful for both parent and child. Dr. Lekovic's method, which she has used successfully with her own kids and recommends to patients, helps children become better aware of their body's signals, boosts confidence, and decreases the risk of urinary health problems.
The guide includes informative chapters on bedwetting, accidents, and adapting the method for day care, special-needs children, and older toddlers. Offering a technique that really works and turns toilet training into a positive experience, Diaper-Free Before 3 is sure to become a new parenting classic.
Worried about potty training? Let Jamie Glowacki, potty-training expert at OhCrapPottyTraining.com, show you how it's done. Her 6-step, proven process to get your toddler out of diapers and onto the toilet has already worked for tens of thousands of kids and their parents. Here's the good news: your child is probably ready to be potty trained EARLIER than you think (ideally, between 20–30 months), and it can be done FASTER than you expect (most kids get the basics in a few days—but Jamie's got you covered even if it takes a little longer).
Baby-Led Weaning by Gill Rapley and Tracey Murkett
Baby-Led Weaning explodes the myth that babies need to be spoon-fed and shows why self-feeding from the start of the weaning process is the healthiest way for your child to develop. With baby-led weaning (BLW, for short), you can skip purées and make the transition to solid food by following your baby's cues.
At about six months, most babies are ready to join the family at the kitchen table and discover food for themselves. Baby-Led Weaning is the definitive guide to this crucial period in your child's development, and shows you how to help your baby:
Participate in family meals right from the start
Experiment with food at his or her own pace
Develop new abilities, including hand-eye coordination and chewing
Learn to love a variety of foods and to enjoy mealtimes
Researchers Clare Llewellyn, PhD, and Hayley Syrad, PhD, separate fact from fad and share the latest reliable science to help you decide what's best for you and your child.
What to eat during pregnancy to ensure good maternal and infant health.
Milk-feeding how-tos, with advice on both breastfeeding and formula.
Baby's essential first foods, including easy-to-follow guidance on weaning, introducing solid foods, and important nutrients.
Balanced diets for toddlers, with feeding strategies for different eating styles.
This is an invaluable, evidence-based guide to your child's unique appetite and what they need in order to eat well—for life.
Pediatrician Nimali Fernando and feeding therapist Melanie Potock (aka Dr. Yum and Coach Mel) know the importance of giving your child the right start on his or her food journey—for good health, motor skills, and even cognitive and emotional development. In Raising a Healthy, Happy Eater they explain how to expand your family's food horizons, avoid the picky eater trap, identify special feeding needs, and put joy back into mealtimes, with:
Advice tailored to every stage from newborn through school-age
Real-life stories of parents and kids they have helped
Wisdom from cultures across the globe on how to feed kids
Helpful insights on the sensory system, difficult mealtime behaviors, and everything from baby-led weaning to sippy cups
And seven "passport stamps" for good parenting: joyful, compassionate, brave, patient, consistent, proactive, and mindful.
Let Them Eat Dirt by B. Brett Finlay and Marie-Claire Arrieta
In the two hundred years since we discovered that microbes cause infectious diseases, we've battled to keep them at bay. But a recent explosion of scientific knowledge has led to undeniable evidence that early exposure to these organisms is beneficial to a child's well-being. Our modern lifestyle, with its emphasis on hyper-cleanliness, is taking a toll on children's lifelong health.
In this engaging and important book, microbiologists Brett Finlay and Marie-Claire Arrieta explain how the trillions of microbes that live in and on our bodies influence childhood development; why an imbalance of those microbes can lead to obesity, diabetes, and asthma, among other chronic conditions; and what parents can do–from conception on–to positively affect their own behaviors and those of their children. They describe how natural childbirth, breastfeeding, and solid foods influence children's microbiota. They also offer practical advice on matters such as whether to sterilize food implements for babies, the use of antibiotics, the safety of vaccines, and why having pets is a good idea.
An irreverent, laugh-out-loud funny parenting guide from the Honest Toddler, the Internet's most infamous tot, whose unchecked sense of entitlement and undeniable charm have captivated hundreds of thousands of fans online.
In this antidote to heavy-handed advice books written by parenting "experts" who have gotten too big for size 2T britches, the Honest Toddler provides an indispensable manual to parenting that places the toddler's happiness front and center. Outrageously confident and sweetly indignant, the Honest Toddler tackles everything from preferred toddler foods (unbroken crackers and undiluted juice), sleep- and potty-training methods (none), playdate etiquette (mi casa es not su casa), and the proper response to random aggression at the playground (embrace it. Park justice is messy but swift).
Parenting Books For Older Children
The books in this section can obviously be read if your children are still babies and toddlers, and some have chapters specifically on babies and toddlers. But for the most part, the books here address issues that are more applicable to the over-5 crowd.
Written in a warm, accessible voice, grounded in real-world experience and stories from families with a range of incomes, The Opposite of Spoiled is both a practical guidebook and a values-based philosophy. The foundation of the book is a detailed blueprint for the best ways to handle the basics: the tooth fairy, allowance, chores, charity, saving, birthdays, holidays, cell phones, checking accounts, clothing, cars, part-time jobs, and college tuition. It identifies a set of traits and virtues that embody the opposite of spoiled, and shares how to embrace the topic of money to help parents raise kids who are more generous and less materialistic.
But The Opposite of Spoiled is also a promise to our kids that we will make them better with money than we are. It is for all of the parents who know that honest conversations about money with their curious children can help them become more patient and prudent, but who don't know how and when to start.
Even as they see their wages go down and their buying power decrease, many parents are still putting their kids' material desires first. These parents struggle with how to handle children's consumer wants, which continue unabated despite the economic downturn. And, indeed, parents and other adults continue to spend billions of dollars on children every year. Why do children seem to desire so much, so often, so soon, and why do parents capitulate so readily? To determine what forces lie behind the onslaught of Nintendo Wiis and Bratz dolls, Allison J. Pugh spent three years observing and interviewing children and their families. In Longing and Belonging: Parents, Children, and Consumer Culture, Pugh teases out the complex factors that contribute to how we buy, from lunchroom conversations about Game Boys to the stark inequalities facing American children. Pugh finds that children's desires stem less from striving for status or falling victim to advertising than from their yearning to join the conversation at school or in the neighborhood. Most parents respond to children's need to belong by buying the particular goods and experiences that act as passports in children's social worlds, because they sympathize with their children's fear of being different from their peers. Even under financial constraints, families prioritize children "feeling normal". Pugh masterfully illuminates the surprising similarities in the fears and hopes of parents and children from vastly different social contexts, showing that while corporate marketing and materialism play a part in the commodification of childhood, at the heart of the matter is the desire to belong.
NurtureShock by Po Bronson and Ashley Merryman
In a world of modern, involved, caring parents, why are so many kids aggressive and cruel? Where is intelligence hidden in the brain, and why does that matter? Why do cross-racial friendships decrease in schools that are more integrated? If 98% of kids think lying is morally wrong, then why do 98% of kids lie? What's the single most important thing that helps infants learn language?
NurtureShock is a groundbreaking collaboration between award-winning science journalists Po Bronsonand Ashley Merryman. They argue that when it comes to children, we've mistaken good intentions for good ideas. With impeccable storytelling and razor-sharp analysis, they demonstrate that many of modern society's strategies for nurturing children are in fact backfiring–because key twists in the science have been overlooked.
Nothing like a parenting manual, the authors' work is an insightful exploration of themes and issues that transcend children's (and adults') lives.
Modern parenting is defined by an unprecedented level of overprotectiveness: parents who rush to school at the whim of a phone call to deliver forgotten assignments, who challenge teachers on report card disappointments, mastermind children's friendships, and interfere on the playing field. As teacher and writer Jessica Lahey explains, even though these parents see themselves as being highly responsive to their children's well being, they aren't giving them the chance to experience failure—or the opportunity to learn to solve their own problems.
Providing a path toward solutions, Lahey lays out a blueprint with targeted advice for handling homework, report cards, social dynamics, and sports. Most importantly, she sets forth a plan to help parents learn to step back and embrace their children's failures. Hard-hitting yet warm and wise, The Gift of Failure is essential reading for parents, educators, and psychologists nationwide who want to help children succeed.
Today's busier, faster society is waging an undeclared war on childhood. With too much stuff, too many choices, and too little time, children can become anxious, have trouble with friends and school, or even be diagnosed with behavioral problems. Now internationally renowned family consultant Kim John Payne helps parents reclaim for their children the space and freedom that all kids need for their attention to deepen and their individuality to flourish. Simplicity Parenting offers inspiration, ideas, and a blueprint for change
Like many six-year-olds, Mira Jacob's half-Jewish, half-Indian son, Z, has questions about everything. At first they are innocuous enough, but as tensions from the 2016 election spread from the media into his own family, they become much, much more complicated. Trying to answer him honestly, Mira has to think back to where she's gotten her own answers: her most formative conversations about race, color, sexuality, and, of course, love.
Written with humor and vulnerability, this deeply relatable graphic memoir is a love letter to the art of conversation—and to the hope that hovers in our most difficult questions.
This bestselling classic includes fresh insights and suggestions as well as the author's time-tested methods to solve common problems and build foundations for lasting relationships, including innovative ways to:
· Cope with your child's negative feelings, such as frustration, anger, and disappointment
· Express your strong feelings without being hurtful
· Engage your child's willing cooperation
· Set firm limits and maintain goodwill
· Use alternatives to punishment that promote self-discipline
· Understand the difference between helpful and unhelpful praise
· Resolve family conflicts peacefully
From award-winning psychologist Steve Biddulph comes this complete guide for parents, educators, and relatives includes sections on bullying, online pornography, social media, and how boys' and girls' brains differ. With gentle humor and proven wisdom, Raising Boys focuses on boys' unique developmental needs to help them be happy and healthy at every stage of life.
In today's world, it's especially critical for girls to grow up strong and capable. In this impassioned follow-up to his bestselling Raising Boys, author Steve Biddulph brings together the best thinking from around the world on how to raise daughters of sound character who know that they are loved, and can stand up for themselves and others. Biddulph teaches parents how to build their daughters' self-assuredness, encourage friendships, and equip them to learn and believe in themselves. This detailed guidebook teaches parents, grandparents, and caretakers exactly what matters for and to girls at which age, and how to build confidence and connectedness from infancy to young womanhood.
Based on the latest research on brain development and extensive clinical experience with parents, Dr. Laura Markham's approach is as simple as it is effective. Her message: Fostering emotional connection with your child creates real and lasting change. When you have that vital connection, you don't need to threaten, nag, plead, bribe—or even punish.
This remarkable guide will help parents better understand their own emotions—and get them in check—so they can parent with healthy limits, empathy, and clear communication to raise a self-disciplined child. Step-by-step examples give solutions and kid-tested phrasing for parents of toddlers right through the elementary years.
Stop the yelling, lose the guilt, and become a calmer, happier parent.

Drawing on evidence-based practices, here is an insight-packed and tip-filled plan for how to stop the parental meltdowns. Its compassionate, pragmatic approach will help readers feel less ashamed and more empowered to get their, ahem, act together instead of losing it.
Have you ever stepped back to watch what really goes on when your children play? As Dr. Cohen points out, play is children's complex and fluid way of exploring the world, communicating hard-to-express feelings, getting close to those they care about, working through stressful situations, and simply blowing off steam. That's why "playful parenting" is so important and so successful in building strong, close bonds between parents and children. Through play we join our kids in their world. We help them express and understand deep emotions, foster connection, aid the process of emotional healing–and have a great time ourselves while we're at it.
Anyone can be a playful parent–all it takes is a sense of adventure and a willingness to let down your guard and try something new. After identifying why it can be hard for adults to play, Dr. Cohen discusses how to get down on the floor and join children on their own terms. He covers games, activities, and playful interactions that parents can enjoy with children of all ages, whether it's gazing deep into a baby's eyes, playing chase with a toddler, fantasy play with a grade schooler, or reducing a totally cool teenager to helpless laughter.
Today's kids have adopted sedentary lifestyles filled with television, video games, and computer screens. But more and more, studies show that children need "rough and tumble" outdoor play in order to develop their sensory, motor, and executive functions. Disturbingly, a lack of movement has been shown to lead to a number of health and cognitive difficulties, such as attention deficit/hyperactivity disorder (ADHD), emotion regulation and sensory processing issues, and aggressiveness at school recess break. So, how can you ensure your child is fully engaging their body, mind, and all of their senses?
Using the same philosophy that lies at the heart of her popular TimberNook program—that nature is the ultimate sensory experience, and that psychological and physical health improves for children when they spend time outside on a regular basis—author Angela Hanscom offers several strategies to help your child thrive, even if you live in an urban environment.
"I like to play indoors better 'cause that's where all the electrical outlets are," reports a fourth grader. But it's not only computers, television, and video games that are keeping kids inside. It's also their parents' fears of traffic, strangers, Lyme disease, and West Nile virus; their schools' emphasis on more and more homework; their structured schedules; and their lack of access to natural areas. Local governments, neighborhood associations, and even organizations devoted to the outdoors are placing legal and regulatory constraints on many wild spaces, sometimes making natural play a crime.
As children's connections to nature diminish and the social, psychological, and spiritual implications become apparent, new research shows that nature can offer powerful therapy for such maladies as depression, obesity, and attention deficit disorder. Environment-based education dramatically improves standardized test scores and grade-point averages and develops skills in problem solving, critical thinking, and decision making. Anecdotal evidence strongly suggests that childhood experiences in nature stimulate creativity.
In Last Child in the Woods, Louv talks with parents, children, teachers, scientists, religious leaders, child-development researchers, and environmentalists who recognize the threat and offer solutions. Louv shows us an alternative future, one in which parents help their kids experience the natural world more deeply—and find the joy of family connectedness in the process.
From the author of the New York Times bestseller that defined nature-deficit disorder and launched the international children-and-nature movement, Vitamin N (for "nature") is a complete prescription for connecting with the power and joy of the natural world right now, with
500 activities for children and adults
Dozens of inspiring and thought-provoking essays
Scores of informational websites
Down-to-earth advice
The average North American child now spends about seven hours a day staring at screens and mere minutes engaged in unstructured play outdoors. Yet recent research indicates that experiences in nature are essential for healthy growth. Regular exposure to nature can help relieve stress, depression, and attention deficits. It can reduce bullying, combat obesity, and boost academic scores. Most critical of all, abundant time in natural settings seems to yield long-term benefits in kids' cognitive, emotional, and social development. How to Raise a Wild Child is a timely and engaging antidote, offering teachers, parents, and other caregivers the necessary tools to engender a meaningful, lasting connection between children and the natural world.
Most kids get their first smartphone at the same time that they're experiencing major developmental changes. Making mistakes has always been a part of growing up, but how do parents help their kids navigate childhood and adolescence at a time when social media has the potential to magnify the consequences of those mistakes? Rather than spend all their time worrying about the worst-case scenario, readers get a bigger-picture understanding of their kids' digital landscape. Drawing on research and interviews with educators, psychologists, and kids themselves, Raising a Screen-Smart Kid offers practical advice on how parents can help their kids avoid the pitfalls and reap the benefits of the digital age by:
* using social media to enhance connection with friends and family, instead of following strangers and celebrities, which is a predictor of loneliness and depression
* finding online support and community for conditions such as depression and eating disorders, while avoiding potential triggers such as #Thinspiration Pinterest boards
* learning and developing life skills through technology–for example, by problem-solving in online games–while avoiding inappropriate content
Parenting Books From Other Cultures
The heading here is pretty self-explanatory: what does parenting look like around the world, in other countries and other cultures? What can we learn from how non-Americans and non-Westerners approach parenting? These books address these questions, and are some of my favourite parenting books.
What makes Denmark the happiest country in the world–and how do Danish parents raise happy, confident, successful kids, year after year? This upbeat and practical book presents six essential principles, which spell out P-A-R-E-N-T:
Play is essential for development and well-being.
Authenticity fosters trust and an "inner compass."
Reframing helps kids cope with setbacks and look on the bright side.
Empathy allows us to act with kindness toward others.
No ultimatums means no power struggles, lines in the sand, or resentment.
Togetherness is a way to celebrate family time, on special occasions and every day. The Danes call this hygge–and it's a fun, cozy way to foster closeness. Preparing meals together, playing favorite games, and sharing other family traditions are all hygge. (Cell phones, bickering, and complaining are not!)
When Sara Zaske moved from Oregon to Berlin with her husband and toddler, she knew the transition would be challenging, especially when she became pregnant with her second child. She was surprised to discover that German parents give their children a great deal of freedom—much more than Americans. In Berlin, kids walk to school by themselves, ride the subway alone, cut food with sharp knives, and even play with fire. German parents did not share her fears, and their children were thriving. Was she doing the opposite of what she intended, which was to raise capable children? Why was parenting culture so different in the States?
Through her own family's often funny experiences as well as interviews with other parents, teachers, and experts, Zaske shares the many unexpected parenting lessons she learned from living in Germany. Achtung Baby reveals that today's Germans know something that American parents don't (or have perhaps forgotten) about raising kids with "selbstandigkeit" (self-reliance), and provides practical examples American parents can use to give their own children the freedom they need to grow into responsible, independent adults.
Research reveals that American kids lag behind in academic achievement, happiness, and wellness. Christine Gross-Loh exposes culturally determined norms we have about "good parenting," and asks, Are there parenting strategies other countries are getting right that we are not? This book takes us across the globe and examines how parents successfully foster resilience, creativity, independence, and academic excellence in their children. Illuminating the surprising ways in which culture shapes our parenting practices, Gross-Loh offers objective, research-based insight such as:
Co-sleeping may promote independence in kids.
"Hoverparenting" can damage a child's resilience.
Finnish children, who rank among the highest academic achievers, enjoy multiple recesses a day.
Our obsession with self-esteem may limit a child's potential.
Could the Scandinavian philosophy of "There's no such thing as bad weather, only bad clothes" hold the key to happier, healthier lives for American children?
When Swedish-born Linda Åkeson McGurk moved to Indiana, she quickly learned that the nature-centric parenting philosophies of her native Scandinavia were not the norm. In Sweden, children play outdoors year-round, regardless of the weather, and letting babies nap outside in freezing temperatures is common and recommended by physicians. Preschoolers spend their days climbing trees, catching frogs, and learning to compost, and environmental education is a key part of the public-school curriculum. In the US, McGurk found the playgrounds deserted, and preschoolers were getting drilled on academics with little time for free play in nature. And when a swimming outing at a nearby creek ended with a fine from a park officer, McGurk realized that the parenting philosophies of her native country and her adopted homeland were worlds apart.
Struggling to decide what was best for her family, McGurk embarked on a six-month journey to Sweden with her two daughters to see how their lives would change in a place where spending time in nature is considered essential to a good childhood. Insightful and lively, There's No Such Thing as Bad Weather is a fascinating personal narrative that illustrates how Scandinavian culture could hold the key to raising healthy, resilient, and confident children in America.
Mei-Ling Hopgood, a first-time mom from suburban Michigan—now living in Buenos Aires—was shocked that Argentine parents allowed their children to stay up until all hours of the night. Could there really be social and developmental advantages to this custom? Driven by a journalist's curiosity (and a new mother's desperation for answers), Hopgood embarked on a journey to learn how other cultures approach the challenges all parents face: bedtimes, toilet training, feeding, teaching, and more.
Observing parents around the globe and interviewing anthropologists, educators, and child-care experts, she discovered a world of new ideas. The Chinese excel at potty training, teaching their wee ones as young as six months old. Kenyans wear their babies in colorful cloth slings—not only is it part of their cultural heritage, but strollers seem outright silly on Nairobi's chaotic sidewalks. And the French are experts at turning their babies into healthy, adventurous eaters. Hopgood tested her discoveries on her spirited toddler, Sofia, with some enlightening results.
This look at the ways other cultures raise children offers parents the option of experimenting with tried and true methods—and reveals that there are a surprising number of ways to be a good parent.
Calling all stressed-out parents: Relax! Imagine a place where young children play unsupervised, don't do homework, have few scheduled "activities" . . . and rank #1 worldwide in happiness and education. It's not a fantasy—it's the Netherlands!
Rina Mae Acosta and Michele Hutchison—an American and a Brit, both married to Dutchmen and raising their kids in the Netherlands—report back on what makes Dutch kids so happy and well adjusted. Is it that dads take workdays off to help out? Chocolate sprinkles for breakfast? Bicycling everywhere?
Whatever the secret, entire Dutch families reap the benefits, from babies (who sleep 15 hours a day) to parents (who enjoy a work-life balance most Americans only dream of). As Acosta and Hutchison borrow ever-more wisdom from their Dutch neighbors, this much becomes clear: Sometimes the best thing we can do as parents is . . . less!
When Teru Clavel's oldest child was barely two, she watched as her friends and fellow parents vied to secure a spot in the right New York City preschools. Following a gut feeling that a truly world-class education involves more than the privilege and ennui of elite private schools, Teru and her family moved to Asia, embarking on a ten-year journey through the public schools of Hong Kong, Shanghai, and Tokyo.
During this time, Teru discovered firsthand why students in China and Japan are far outpacing their American counterparts. In Hong Kong, she nicknamed her children's school "the prison" for its foreboding, austere facilities, yet her three-year-old loved his teachers and his nightly homework. In Shanghai, in a school without flush toilets, the students were kept late not out of punishment, but to master the day's lesson. In Tokyo, her children and their classmates were responsible for school chores, like preparing and serving school lunches—lunches that featured grilled fish, stewed vegetables, and miso soup, not hot dogs and French fries.
These schools were low-tech and bare bones, with teachers who demanded obedience and order. Yet Teru was shocked to discover that her children thrived in these foreign and academically competitive cultures; they learned to be independent, self-confident, and resilient, and, above all, they developed a deep and abiding love of learning. The true culture shock came when Teru returned to the States and found their top-rated California school woefully ill-prepared to challenge her children. Her kids were passing, but the schools were failing them.
In this revelatory book, Teru shares what she learned during her decade in Asia, providing practical tips and takeaways to bring the best of Asia's education and parenting philosophies into American homes and schools. Written with warmth and humor, World Class is an insightful guide to set your children on a path towards lifelong learning and success.
Books On Parenthood
These are books specifically about parents and parenthood. Becoming responsible for another human being is a pretty major event, and changes a lot: about your life, your autonomy, your identity. These books explore various facets of you as a parent, and offer glimpses into the lives and experiences of other parents.
For more pregnancy books, check out our list here.
Thousands of books have examined the effects of parents on their children. In All Joy and No Fun, award-winning journalist Jennifer Senior now asks: what are the effects of children on their parents?
In All Joy and No Fun, award-winning journalist Jennifer Senior tries to tackle this question, isolating and analyzing the many ways in which children reshape their parents' lives, whether it's their marriages, their jobs, their habits, their hobbies, their friendships, or their internal senses of self. She argues that changes in the last half century have radically altered the roles of today's mothers and fathers, making their mandates at once more complex and far less clear.
Recruiting from a wide variety of sources—in history, sociology, economics, psychology, philosophy, and anthropology—she dissects both the timeless strains of parenting and the ones that are brand new, and then brings her research to life in the homes of ordinary parents around the country. The result is an unforgettable series of family portraits, starting with parents of young children and progressing to parents of teens. Through lively and accessible storytelling, Senior follows these mothers and fathers as they wrestle with some of parenthood's deepest vexations—and luxuriate in some of its finest rewards.
Like most first-time mothers, Angela Garbes was filled with questions when she became pregnant. What exactly is a placenta and how does it function? How does a body go into labor? Why is breast best? Is wine totally off-limits? But as she soon discovered, it's not easy to find satisfying answers. Your obstetrician will cautiously quote statistics; online sources will scare you with conflicting and often inaccurate data; and even the most trusted books will offer information with a heavy dose of judgment. To educate herself, the food and culture writer embarked on an intensive journey of exploration, diving into the scientific mysteries and cultural attitudes that surround motherhood to find answers to questions that had only previously been given in the form of advice about what women ought to do—rather than allowing them the freedom to choose the right path for themselves.
In Like a Mother, Garbes offers a rigorously researched and compelling look at the physiology, biology, and psychology of pregnancy and motherhood, informed by in-depth reportage and personal experience. With the curiosity of a journalist, the perspective of a feminist, and the intimacy and urgency of a mother, she explores the emerging science behind the pressing questions women have about everything from miscarriage to complicated labors to postpartum changes. The result is a visceral, full-frontal look at what's really happening during those nine life-altering months, and why women deserve access to better care, support, and information.
When Molly Millwood became a mother, she was fully prepared for what she would gain: an adorable baby boy; hard-won mothering skills; and a messy, chaotic, beautiful life. But what she did not expect was what she would lose: aspects of her identity, a baseline level of happiness, a general sense of wellbeing. And though she had the benefit of a supportive husband during this transition, she also at times resented the fact that the disruption to his life seemed to pale in comparison to hers.
As a clinical psychologist, Molly knew her experience was a normal response to a life-changing event. But without the advantage of such a perspective, many of the patients she treated in her private practice grappled with self-doubt, guilt, and fear, and suffered the dual pain of not only the struggle to adjust but also the overwhelming shame for struggling at all.
In To Have and to Hold, Molly explores the complex terrain of new motherhood, illuminating the ways it affects women psychologically, emotionally, physically, and professionally—as well as how it impacts their partnership. Along with the arrival of a bundle of joy come thorny issues such as self-worth, control, autonomy, and dependency. And for most new mothers, these issues are experienced within the context of an intimate relationship, adding another layer of tension, conflict, and confusion to an already challenging time.
As Molly examines the inextricable link between women's well-being as new mothers and the well-being of their relationships, she offers guidance to help readers reclaim their identities, overcome their guilt and shame, and repair their relationships. A blend of personal narrative, scientific research, and stories from Molly's clinical practice, To Have and to Hold provides a much-needed lifeline to new mothers everywhere.
In this intimate and moving graphic memoir, Teresa Wong writes and illustrates the story of her struggle with postpartum depression in the form of a letter to her daughter Scarlet. Equal parts heartbreaking and funny, Dear Scarlet perfectly captures the quiet desperation of those suffering from PPD and the profound feelings of inadequacy and loss. As Teresa grapples with her fears and anxieties and grasps at potential remedies, coping mechanisms, and her mother's Chinese elixirs, we come to understand one woman's battle against the cruel dynamics of postpartum depression.
Dear Scarlet is a poignant and deeply personal journey through the complexities of new motherhood, offering hope to those affected by PPD, as well as reassurance that they are not alone.
In this volume, Mai'a Williams shares her experiences working in conflict zones and with liberatory resistance communities as a journalist, human rights worker, and midwife, while mothering her young daughter Aza. She first went to Palestine in 2003 to support Palestinians resisting Israeli occupation. In 2006, she became pregnant in Bethlehem, West Bank. By the time her daughter was three years old, they had already celebrated with Zapatista women in southern Mexico and survived Israeli detention, and during the 2011 Arab Spring they were in the streets of Cairo protesting the Mubarak dictatorship. She watched the Egyptian revolution fall apart and escaped the violence by moving to Europe. But three years later, she and Aza were camping at Standing Rock in protest of the Dakota Access Pipeline. This is a story about Mai'a and other mothers who are doing the work of deep social transformation by creating the resilient networks of care that sustain movements and create revolutions.
Revolutionary Mothering edited by Alexis Pauline Gumbs, China Martens, and Mai'a Williams
Revolutionary Mothering: Love on the Frontlines is an anthology that centers mothers of color and marginalized mothers' voices—women who are in a world of necessary transformation. The challenges faced by movements working for antiviolence, anti-imperialist, and queer liberation, as well as racial, economic, reproductive, gender, and food justice are the same challenges that marginalized mothers face every day. Motivated to create spaces for this discourse because of the authors' passionate belief in the power of a radical conversation about mothering, they have become the go-to people for cutting-edge inspired work on this topic for an overlapping committed audience of activists, scholars, and writers. Revolutionary Mothering is a movement-shifting anthology committed to birthing new worlds, full of faith and hope for what we can raise up together.
In America, Mother = White
That's what Nefertiti, a single African American woman, discovered when she decided she wanted to adopt a Black baby boy out of the foster care system. Eager to finally join the motherhood ranks, Nefertiti was shocked when people started asking her why she wanted to adopt a "crack baby" or said that she would never be able to raise a Black son on her own. She realized that American society saw motherhood through a white lens, and that there would be no easy understanding or acceptance of the kind of family she hoped to build.
Motherhood So White is the story of Nefertiti's fight to create the family she always knew she was meant to have and the story of motherhood that all American families need now. In this unflinching account of her parenting journey, Nefertiti examines the history of adoption in the African American community, faces off against stereotypes of single, Black motherhood, and confronts the reality of raising children of color in racially charged, modern-day America.
In We Live for the We, first-time mother Dani McClain sets out to understand how to raise her daughter in what she, as a black woman, knows to be an unjust–even hostile–society. Black women are more likely to die during pregnancy or birth than any other race; black mothers must stand before television cameras telling the world that their slain children were human beings. What, then, is the best way to keep fear at bay and raise a child so she lives with dignity and joy?
McClain spoke with mothers on the frontlines of movements for social, political, and cultural change who are grappling with the same questions. Following a child's development from infancy to the teenage years, We Live for the We touches on everything from the importance of creativity to building a mutually supportive community to navigating one's relationship with power and authority. It is an essential handbook to help us imagine the society we build for the next generation.