Featured
Book Riot's Best of the Backlist 2018
This content contains affiliate links. When you buy through these links, we may earn an affiliate commission.
It can be easy to get carried away with trying to keep up with the must-read buzz books of the year. My TBR is constantly falling over with newly released books I've preordered or placed a hold on at the library. It's hard to fight feeling obligated to keep up to date with what's being published today. I always appreciate a good read from the "backlist," meaning a book that's not being sold in the front of a bookstore (e.g. top 10 bestseller territory). Next year I'm resolving to read more from the backlist and catch up with classics and yesterday's hits.
In this list, Book Riot contributors share their favorite backlist book they finished this year. Try picking up one of these stellar reads from this eclectic collection and share your own favorite backlist pick from this year.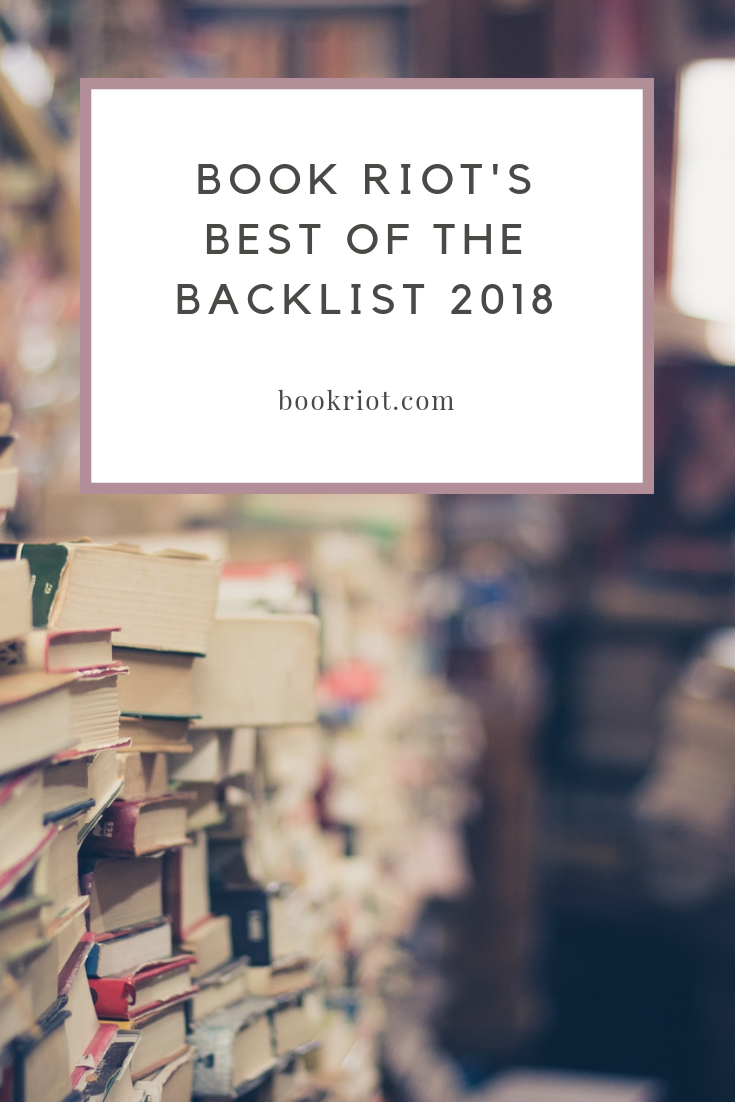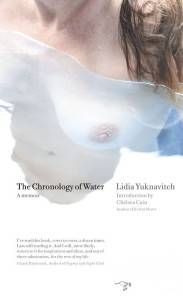 So it's not deep into the backlist, but I feel as if I hopped onto the Lidia Yuknavitch train long after everyone else. I came to this lyrical memoir at a time when I was preparing my own memoir for publication, and it dazzled me in the way it showed me how a memoir could be. Spanning the length of a troubled childhood and an equally troubled adulthood, Yuknavitch tackles everything from sexuality to violence to self-destruction to deep loss. She had me from the very first line and she's never let me go.
I had to hop into the way-back time machine for this book, didn't I! Honestly, this was my absolute favorite read of the year. It's a completely lovely and delightful adaptation of Much Ado About Nothing set in 1920s Long Island, and it has everything you'd want from a Shakespeare comedy and a story set during Prohibition: There are speakeasies, gangsters, airplanes, boarding schools, nightclubs, jazz singers, booze, swoon-worthy romance, hilarious fights, misunderstandings, and a happy ending. This is the kind of book you just want to binge read in an evening—or in one long night, even if you have to go to work the next day. Worth it!
After finishing Cixin's Remembrance of Earth's Past trilogy (which starts with Three Body Problem) in 2017, I've been dying to relive the awe I felt reading that series. I picked up Ball Lightning this year. I was amazed at how he was able to weave quantum theory into the compelling story of a man who researches the phenomenon that suddenly killed his parents. As usual, Cixin delivers a satisfying answer to all the mysterious events unfolding in the novel.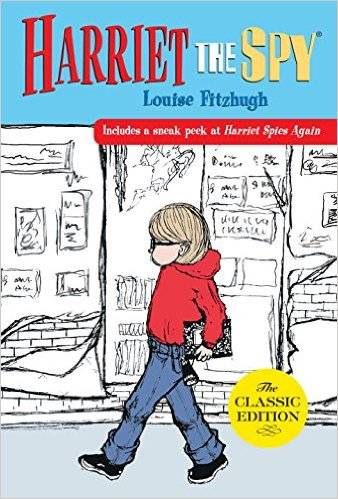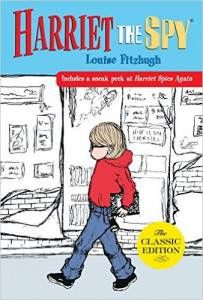 Earlier this year I revisited some of my favorite children's books to reconnect with younger me before beginning my MFA in Writing for Children and Young Adults at VCFA in July. I always knew Harriet the Spy was at the top of the list as a perennial reread for kid me, but it wasn't until I reread it this year that I discovered how influential it was. From Harriet's dutiful journaling to the hard lesson she learns that being a critic doesn't always pay off and her overall calling to write matched my own experiences at that age. Being able to pinpoint exactly where some of my beliefs about writing began there on the page was thrilling.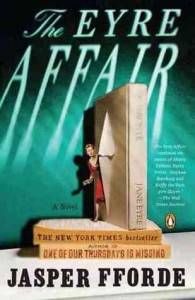 I'm so glad someone put The Eyre Affair in my hands this year! A book with a heroine named Thursday Next who keeps a dodo bird as a pet is one I'm going to want to read, especially when said heroine is a literary detective in an alternate England. Time travel is real, cloning is a thing, and a nefarious character is kidnapping characters from major works of literature, like Jane Eyre! Thursday must step into the pages of Brontë to save Jane…and literary history as we know it. Pure and delightful fun.
A Little Life (2015) by Hanya Yanagihara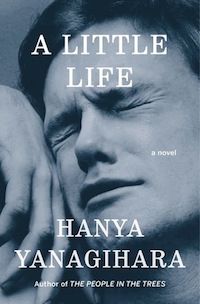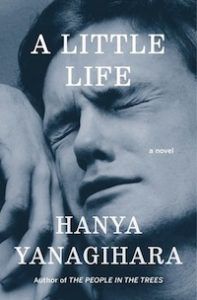 This is a 720-page gut punch. It will fill your heart and then stomp on it and then revive it and then stomp on it all over again. A Little Life tells the story of four friends in New York, all talented and ambitious in their own ways. But mostly, it tells the slow, painful tale of one man with an unfathomably traumatizing childhood and his difficulty accepting love from the people around him because of it. I cried so much reading this book. I cried happy tears and sad tears. I cried at home and on the bus and at the gym and at work. I finished this book while on an airplane and cried so much that the flight attendant gave me free drinks. (Life hack: read sad books on planes.) A Little Life isn't for the faint of heart, but if you can stomach the grief and trauma, it will change you.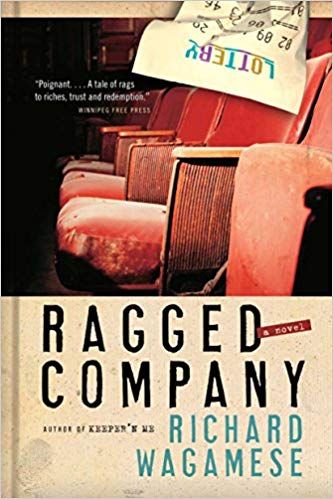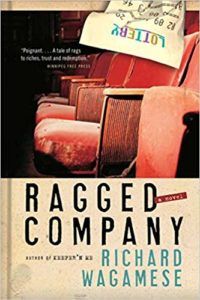 I have trouble talking about this book, because it is stunning and complex. This is not a before and after story about homeless people winning the lottery (although it is). It's a story about survivance. About reaching out. About circling back. Homegoing. (Funny that I only understood that title after reading this one.) Moving through tragedy. Not getting over it, but through it. And about how we can make connections—rich, prolific connections if we give them a chance. It's about the past becoming unburied, making itself known. What you do when you stop running. This was beautiful, a deep dive into these characters and the family they slowly built together. I made a video review of this where I hopefully have somewhat more coherent thoughts, but whether I've communicated it well or not, please pick this up. It is equal parts heartbreaking and hopeful.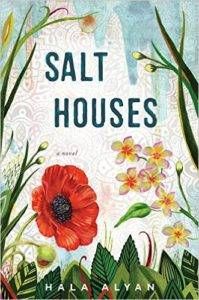 A friend recommended Salt Houses to me; it's a lyrical book that tells the story of several generations of a Palestinian family constantly displaced—from Jaffa to Nablus to Kuwait City to Paris, Beirut, Boston. It all begins when Salma reads her daughter Alia's coffee dregs on the eve of her wedding, and lies about what she sees, and it continues to Alia's grandchildren struggling to understand their roots and heritage, or to recognize the place they came from. It is a character-driven novel that takes no easy routes—some of the younger generation become more conservative, some more radical, and some leave their religion or heritage behind in favor of more modern ways. It is an intricate, lovely work of fiction telling the hard stories of displacement, conflict, and war through the eyes of a family you get to know very well, and it hit my heart deep.
S/he (1995) by Minnie Bruce Pratt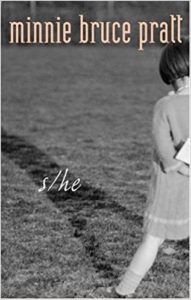 I came across this book after discussing The Argonauts by Maggie Nelson with one of my academic advisors. I love books that talk about gender in a queer way, and this book definitely delivered. It was so beautiful to read such nuanced and thoughtful descriptions of femininity in the context of queerness and gender equality. This book honors and deconstructs femininity and masculinity in a way I had never thought of before.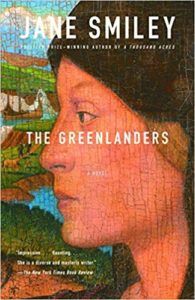 I was captivated by this novel about a group of Norse settlers in Greenland, told in the form of a traditional Viking saga. The story of one family and their descendants' struggle to survive in a land of harsh winters and a dwindling population, the book is based on real settlements that disappeared sometime around the 16th century, though historians don't really know why. Even though this is written in a very old literary tradition, the characters feel real and immediate—and their problems, which may have been sparked by a changing climate, are unfortunately very relevant to 2018. Finishing the book was like waking up from a long dream, and I'm still kind of sad it's over.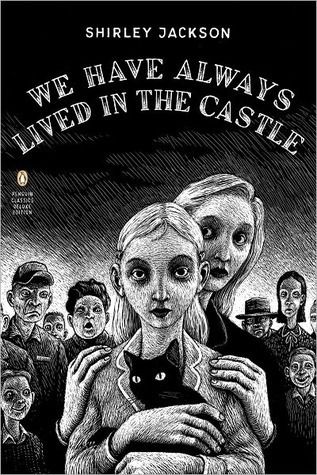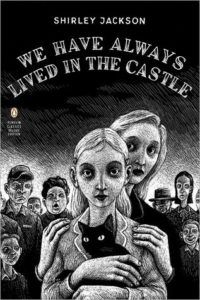 I have found a new favorite author, and a new favorite character. Like many high school students, I'd read "The Lottery" by Shirley Jackson, and enjoyed it. I even performed it as a monologue in a Theatre class I took. But I never ventured to any of Jackson's novels. This past October I decided to give one a try for a spooky listen, and I never expected to become so enraptured by the prose, the suspense, and most of all by the marvelously unreliable and strangely endearing Merricat. That girl has my heart. And that song is so catchy.
"Merricat, said Connie, would you like a cup of tea?
Oh, no, said Merricat, you'll poison me.
Merricat, said Connie, would you like to go to sleep?
Down in the boneyard ten feet deep!"
I find myself chanting this song far more often than I care to admit. This gothic novel is an engrossing, quick read. I've since started reading through all of Jackson's books. This remains my favorite, though I'm enjoying them all.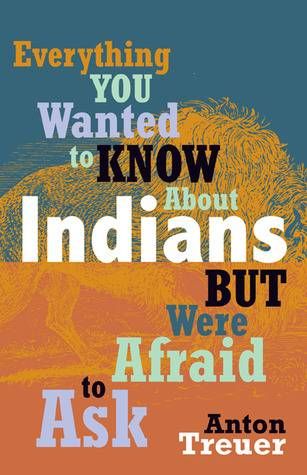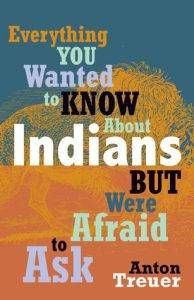 This book was recommended reading for one of my MLIS classes on Indigenous Systems of Knowledge. Suffice it to say that I didn't get that extra reading in during the quarter, but 2 ½ years later, I have completed it. Treuer tackles stereotypes, misunderstandings, and total ignorance that many people have around Native peoples in North America. Everyone will learn something from this book, though Native peoples will likely nod their heads in agreement with Treuer's experiences. If you don't have a group of Native friends to help you figure out why what you learned from TV is wrong, this book will get you started with learning how much you don't know.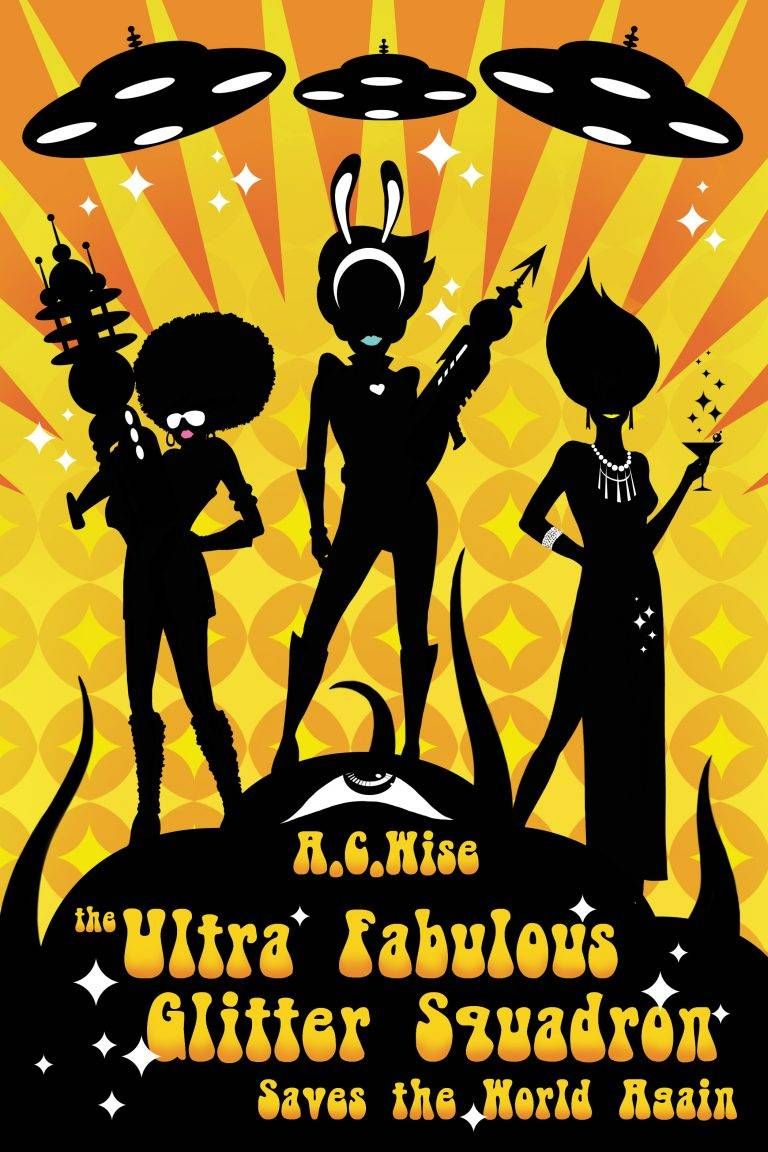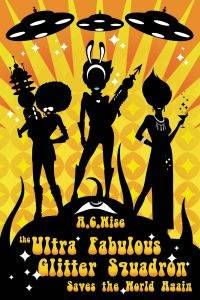 In 2018, gender stopped making sense to me, and I dealt with it the way I deal with everything that doesn't make sense: I leaned hard on relationships and books. Luckily for me, a whole lot of other book people went through the process of coming out and transitioning long before I did, and a treasure trove of #ownvoices reads by trans/gender-nonconforming authors was there for me when I needed it. My very favorites (so far) are Kai Cheng Thom's Fierce Femmes and Notorious Liars, Sassafras Lowry's Lost Boi, and this gem, A.C. Wise's The Ultra Fabulous Glitter Squadron Saves the World Again. It's a funny, fantastical, tongue-in-cheekily postmodern book about a queer superhero squad who—you guessed it—saves the world over and over and over again. It made me laugh, it made me cry, and it made me feel superpowered again.