This list of the best episodes of LeVar Burton Reads is sponsored by Oasis Audio, publisher of THE GOOD NEIGHBOR: THE LIFE AND WORK OF FRED ROGERS, written by Maxwell King and narrated by LeVar Burton.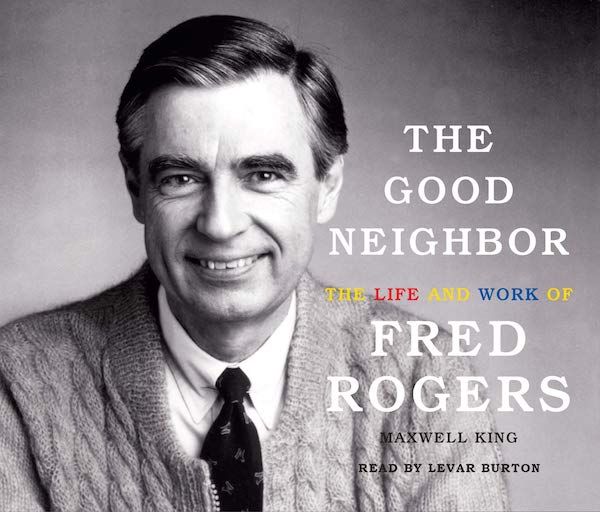 If you're riding the wave of Mister Rogers nostalgia with the rest of America, don't miss The Good Neighbor: The Life and Work of Fred Rogers. Maxwell King has written the first-ever full-length biography of Mister Rogers himself, tracing Fred's personal, professional, and artistic life through decades of work.
And who better to voice the story of a PBS icon than LeVar Burton? Best known as the host of Reading Rainbow, LeVar was personally mentored by Fred. Between LeVar's undisputable knack for storytelling and the depth of King's content, The Good Neighbor audiobook is an exceptional listening experience.
---
As I've discussed in a past Book Riot piece, there is nothing that feels more indulgent than to be read to as an adult. Once you hit a certain age, you're on your own. Books are supposed to be an independent endeavor…silent and solitary. Gone are the days when you'd gather around a trusted adult, ready to dive into an unknown world painted with words, tone, and inflection.
However, in June 2017, the man who read to us as children decided that adults had been neglected when it comes to this pastime. LeVar Burton, beloved 20-year host of Reading Rainbow, released the very first episode of his new podcast, LeVar Burton Reads, to much excitement. Taking less than an hour out of your busy, over-scheduled day, Burton invites you to "take a break from your daily life and dive into a great story."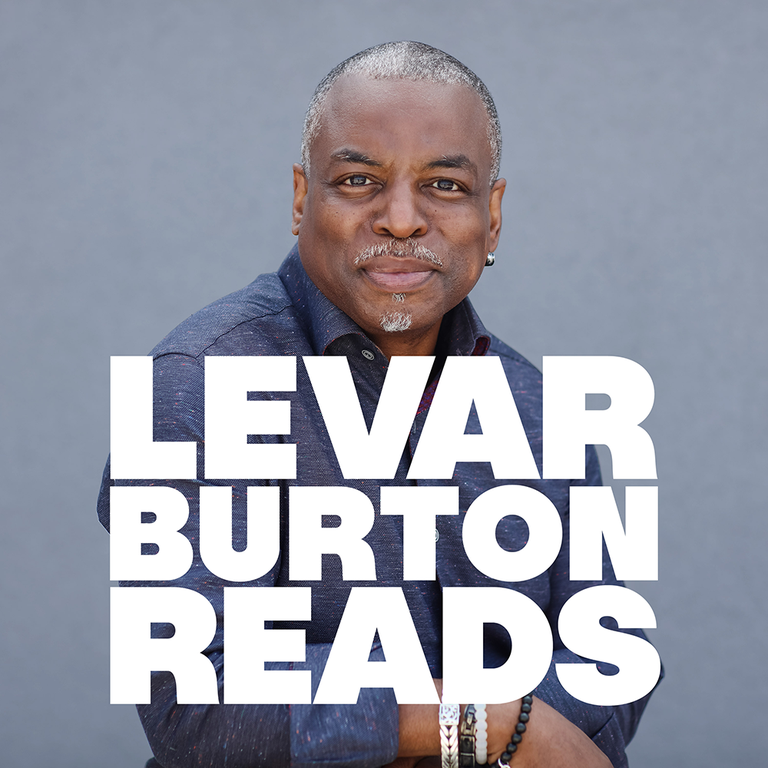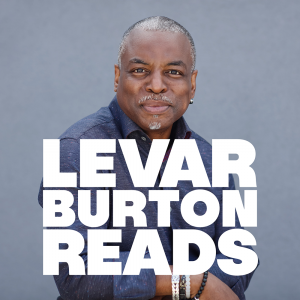 Now in its third season, Burton has gathered us together and regaled us with 37 individual short stories, utilizing his soothing voice, acting abilities, and immersive soundscapes to guide us into the worlds of authors like Neil Gaiman, Ursula K. Le Guin, and Nnedi Okorafor. His love of short fiction is evident not only in the way he tells the story, but in the passion in his voice as he eagerly introduces the story. As Burton says in the beginning, the only thing these stories have in common is that he loves them. But each one is a gem in its own right and not a single story should be missed.
So with that, let's take a deep breath…And I'll share with you my favorite episodes of LeVar Burton Reads.
Episode 5: "What It Means When a Man Falls From the Sky" by Lesley Nneka Arimah
Incredible speculative fiction in which math has advanced to create formulas to manipulate human emotions and bodies. From the collection What It Means When a Man Falls From the Sky.
Episode 8: "The Second Bakery Attack" by Haruki Murakami
Masterful storytelling within a story being told: a newlywed couple seeks to satiate their hunger by breaking into a unremarkable bakery. From the collection The Elephant Vanishes.
Episode 11: "The Paper Menagerie" by Ken Liu
An immigrant mother is eager to bond with her American-born son. She creates a magical menagerie of paper animals that symbolize their lives together. From the collection The Paper Menagerie and Other Stories.
Episode 16: "Mrs. Perez" by Oscar Casares
Strength discovered in loss is a main theme as we learn of a burglary that strips a woman of her most prized possession. From the collection Brownsville: Stories.
LIVE! in Chicago: "The Winds of Harmattan" by Nnedi Okorafor
A young woman discovers her destiny as a Windseeker. This episode has the added bonus of having Burton's reading accompanied by legendary instrumentalist and kalimba player Khahil El'Zabar. From the collection Kabu Kabu.
Episode 24: "Childfinder" by Octavia Butler
A woman mentors children with shared telepathic abilities. Butler's early work predicts the major themes she'll write on as her career progresses, especially how race impacts both present and future culture. From the collection Unexpected Stories.
Episode 27: "The Last Cheng Beng Gift" by Jaymee Goh
A family matriarch receives (and judges) traditional Chinese gifts sent by her family to her residence in the underworld. From a collection in Lightspeed, September 2018.
What is your favorite episode of LeVar Burton Reads? Do you have a favorite piece of short fiction you'd like for Burton to read to you?