Fiction
Best of Book Riot: The Movie-to-Book Recommendation Engine: AMELIE
To celebrate the end of the year, we're running some of our favorite posts from the last six months. We'll be back with all-new stuff on January 7th.
____________________________
Some of the best and most wonderful things about the Internet, at least for me, are the lovely recommendation engines on places like YouTube and Amazon. The ones that say things like, "people who have children also bought these noise-canceling headphones," to pick an example totally, definitely, at random.
The one problem with these recommendation engines, however, is they trip up when it comes to recommending things in a cross-media fashion. Films tend to come with recommendations for more films, for example, and not with recommendations for books. This particular failure is what I notice, because as someone who sustains himself entirely on books, I find there is many a film I watch and delight in and think, immediately after, "I loved that! I want to read books like that movie!" In this regard, the recommendations let me down, and so this post is me creating my own, one film at a time. Let's roll up our sleeves and start mixing films and books, shall we?
The Film: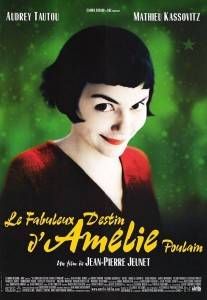 AMÉLIE: This is the movie that launched the need for the recommendation engine, for me. To describe the plot of Jean Pierre Jeunet's 2001 film is to, frankly, waste your time, because while there is a sort of plot, it's not what the film is about. So: Amélie Poulain, an odd and reclusive young woman living in Paris, decides to meddle in the lives of the people around her, for good or for ill, and without her realizing it, they begin to meddle in her life. Legally, I am required to use the word whimsical when I talk about this movie. It is full of characters and their lives and stories, and whatever plot there is results in them bumping into one another. I experienced the movie at a perfect moment, and it was a watershed experience for me. "I didn't know you could do that," I said, and it re-wired how I read and wrote thereafter.
Recommendations: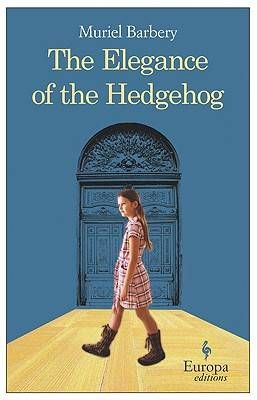 The Elegance of the Hedgehog by Muriel Barbery–A remarkable bestselling book, one of my favorites, it is astonishingly similar to Amélie, in tone and form. It is the story of Renee, a very smart intellectual who lives her life acting as a simpleton, a concierge for the wealthy people who live in the hotel she tends to. It's also the story of a young girl named Paloma who has decided to kill herself on her thirteenth birthday. Mostly, though, it's the story of them colliding with each other, with the families in the hotel, and what plot happens in the novel arises out of those collisions and nothing more. It's not nearly so whimsical as Amélie is, in that many of the characters are bitter and jaded, at least in the beginning. It does, however, share the film's desire to focus entirely on a handful of people and see what comes of their lives. Also, both works are set in Paris, so if you watch the film and immediately read the book, you won't even get jet-lagged. So that's good.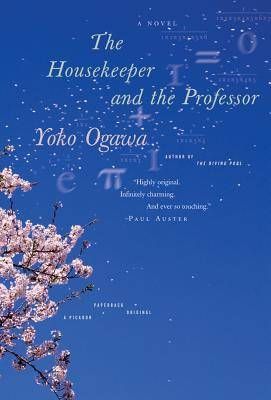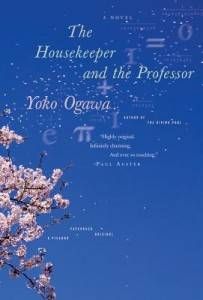 The Housekeeper and The Professor by Yoko Ogawa–This is a very slim Japanese novel, a very understated and quiet work which focuses on three characters. At the forefront is a brilliant mathematics professor who lives in a world of advanced arithmetic, but who loses his memory of anything that happened more than 80 minutes earlier. He wears a suit covered in sticky notes, and he goes through housekeepers at an astonishing rate. The Housekeeper of the novel (who has no name, nor does anyone else in this book) comes to work for him and will not be driven off. She also brings along her son, who is called Root. As is the reoccurring theme here, whimsical or not, these books and film are all organic creations; they begin with an initial moment which spurs the characters into motion, and again, any plot that happens to arise merely does so because of the characters interacting. The book is less than 200 pages long, and I read it more or less in a single sitting, in a sunny afternoon. I mention this to merely point out that if you decide to read it, you're not risking months of reading time.
…
So there we have it. One film, two books. It seems like a good starting point to me. Happily, it's only a starting point, because I have myself a long list of films and a lot of scribbled book titles next to them. A design flaw with this Movie-To-Book Recommendation Engine is, no one involved seemed to have thought of a way to turn it off…