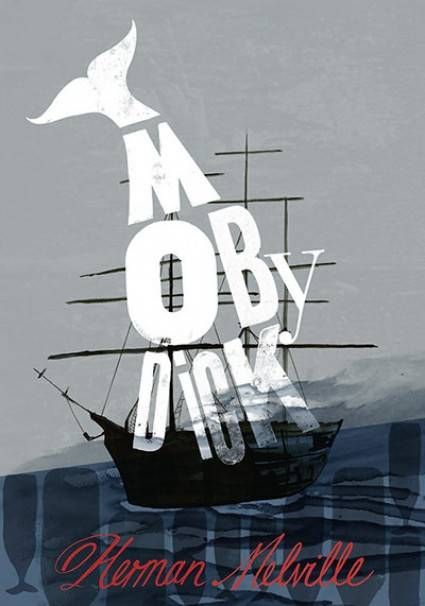 To celebrate the end of the year, we're running some of our favorite posts from the last six months. We'll be back with all-new stuff on January 7th.
____________________________
You've been there. A crowded train or airport gate, the corner Starbuck's or a shaded park bench. Just going about your day, waiting for the next thing, living your life – when you see it. The hands of a stranger – some no-doubt better person, some more committed version of yourself – holding a book you recognize on sight. Maybe it's Melville's white whale breaching ocean torrent or Daisy's ghostly stare haunting the pearls of Gatsby's party lights. Maybe it's the simple yellow cursive on red: Beloved. Or DeLillo's Twin Towers looming beyond that small church cross. Or anything by the Brooklyn literati. Or the dawn breaking beyond dozing soldiers encamped at battle's edge on the cover of War and Peace.
We've all been there. Face to face with books we've held, that we've brought home from the store or ordered online, that we've let linger for weeks on the coffee table, that we've reluctantly slid onto the shelf, that we've watched descend the queue of our Kindle or iPad. Books we know we eventually must read. When the time is right. When things slow down. When we get to it. An experience meant to be a part of our lives. A burden and pleasure we won't bypass. A journey we're destined to make.
After a year of travel, I recently moved back to New York. Bookshelves in place, I cut away packing tape excited to once again be home with my books. But after only a few boxes, guilt began to set in. Jane Jacobs, Anne Carson, John Berryman, Tracy K. Smith, William Shakespeare, Saint Augustine, Marilynne Robinson – attendance at a reading, critical praise, or even long companionship in the course of other books had prepared me to delve into these writers' works. All welcomed into my life with such good intentions, so many books that would not read themselves.
And so there I was, back in the city, at the end of a ten-hour office day, shuffling through subway doors onto the F Train. I want it said: I'm a dedicated reader! I've read Gatsby multiple times, boarded The Pequod with Ishmael, steeled myself through Sethe's story. Someday I'll tackle Underworld like I tackled Ulysses. I'll finish A Visit from the Goon Squad and surrender months to Tolstoy. But some nights, I just want to be home, dinner on a plate in my lap, instant Netflix streaming. The homebound commute, the last thing I want is to find myself face-to-face with one more New Yorker, likely another Brooklynite headed home, a serious reader, a pair of hands holding that big white book, the king of clubs collaged with IRS codes, the digital signature of David Foster Wallace. The last, unfinished novel. Another book I haven't read. Stalking me. I don't deserve this. A dog-eared Netherland waits half-read inside my shoulder bag. I swear I'll finish it.