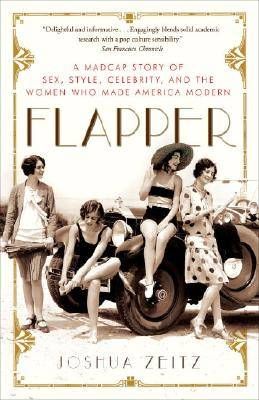 Classics
Best of Book Riot: Gatsby in Real Life
As an avid reader of nonfiction, my first impulse after finishing a book like The Great Gatsby, a classic American novel that's deeply tied to the time period when it was written, is to go out and read as many real-life stories about that time period as I can.
If you've finished The Great Gatsby and are looking to venture out into the world of nonfiction, here are six of the books that made it to the top of my list to try next.
The Perfect Hour: The Romance of F. Scott Fitzgerald and Ginevra King by James L.W. West
The character of Daisy Buchanan was inspired in part by Fitzgerald's first love, Ginevra King. King and Fitzgerald met when he was 19 and she was 19. Although their romance was short-lived and conducted mostly through letters, it continued to influence Fitzgerald's writing throughout his life.
Max Perkins: Editor of Genius by A. Scott Berg
Every writer needs a good editor, and Maxwell Perkins was among the best, working with authors like Ernest Hemingway, Thomas Wolfe and F. Scott Fitzgerald. Berg's definitive biography won the National Book Award in 1978 and has been re-released numerous times since.
Fool For Love: F. Scott Fitzgerald by Scott Donaldson
While there are many, many Fitzgerald biographies to choose from, one I'm particularly excited for is this upcoming re-release from the University of Minnesota Press. Scott Donaldson is a noted literary biographer and since Fitzgerald was originally from St. Paul, I think the Minnesota connection will prove to be a good one.
Rothstein: The Life, Times and Murder of the Criminal Genius Who Fixed the 1919 World Series by David Pietrusza
Arnold Rothstein was a "loan shark, pool shark, bookmaker, thief, fence of stolen property, political fixer, Wall Street swindler, labor racketeer, rumrunner, and mastermind of the modern drug trade" who served as the inspiration for the character of Meyer Wolfsheim, Gatsby's mysterious business partner. In this investigative history, Petrusza tells the story of 1920s New York and works to unravel the mystery of Rothstein's untimely 1920 murder in a hotel room in Times Square.
Flapper: A Madcap Story of Sex, Style, Celebrity and the Women Who Made America Modern by Joshua Zeitz
Although there isn't much time spent exploring the flappers and other New Women of the 1920s in The Great Gatsby (other than maybe Jordan and Daisy, who I'm not sure even really count), the entire world of excess and money at that time permeates Fitzgerald's writing. Of all the books on the era I considered for this list, Flapper looks like the most fun.
Anything Goes: A Biography of the Roaring Twenties by Lucy Moore
For what appears to be a little more serious and contextual look at America in the 1920s, I think Anything Goes might be the ticket. In the book, Moore combines the stories of big characters of the 1920s with other big events — the Sacco and Vanzetti trial, a Ku Klux Klan march on Washington D.C. — for a more comprehensive look at the era of Gatsby.
Next week, I'll follow this one up with some nonfiction that highlights some of the themes of The Great Gatsby but that may not be as directly related to the book.