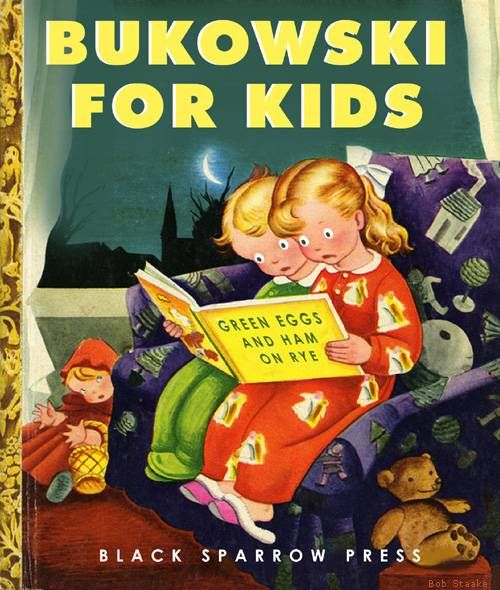 Humor
Best of Book Riot: Bob Staake's Bad Children's Books
To celebrate the end of the year, we're running some of our favorite posts from the last six months. We'll be back with all-new stuff on January 7th.
_________________________

The author and/or illustrator of more than 50 books, including many well-known titles for children, Bob Staake knows that reading is crucial for children's mental health. He also knows that humor is crucial for adults' sanity. On his page of Bad Children's Books, Staake gives his artistic skill a dark twist to contrast the innocence and bright colors of children's book covers with decidedly off-color jokes.
You've gotta love a guy who has had work published in The New Yorker and doesn't take himself too seriously to have some fun, even–especially–when it's not in the best of taste. Beware: those with delicate and easily-offended sensibilities need not apply within. For the rest of us, a few favorites:
There's a reason parents have the "You can read it when you're older" shelf, and that reason's name is Charles Bukowski.
Nancy Botwin, circa the mid-1970s.
That awkward moment when your kid draws a body part you didn't know they recognized yet. Second only to that awkward moment your kid reveals his rapidly expanding sweary vocabulary in a crowded public space.
If only Walter White's parents had recognized his impulse to break bad…
I guess stamping licence plates doesn't count as arts and crafts.