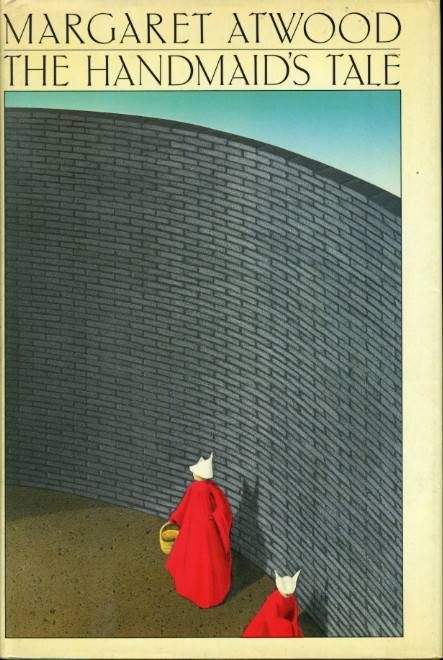 Fiction
Best of Book Riot: 21st Century Literature by Women: A Reading List
To celebrate the end of the year, we're running some of our favorite posts from the last six months. We'll be back with all-new stuff on January 7th.
____________________________
Last week, I asked for help putting together a list of women writers and their works from the 21st century. While some people got stuck in the 20th century for their recommendations, I was able to compile quite a list to share with my students. And now, I'm going to share it with you. It's a very long list, but it is by no means complete. It is, however, an excellent starting point. Add your recommendations in the comments.
Megan Abbott – The End of Everything (2011)
Diana Abu-Jaber – Crescent (2003), Origin (2007)
Chimamanda Ngozi Adichie – Purple Hibiscus (2003), Half a Yellow Sun (2006)
Isabel Allende – Portrait in Sepia (2000), Ines of My Soul (2006)
Julia Alvarez – Before We Were Free (2002), Saving the World (2006)
Margaret Atwood – The Blind Assassin (2000), Oryx and Crake (2003), The Year of the Flood (2009)
Anita Rau Badami – Can You Hear the Nightbird Call? (2006)
Aimee Bender – An Invisible Sign of My Own (2000), The Particular Sadness of Lemon Cake (2010)
Jane Borodale – The Book of Fires (2010)
A.S. Byatt – The Children's Book (2009)
Susanna Clarke – Jonathan Strange & Mr. Norrell (2004)
Edwidge Danticat – The Dew Breaker (2004)
Lauren B. Davis – The Radiant City (2005), Our Daily Bread (2011)
Lydia Davis – The Collected Stories of Lydia Davis (Short Fiction – 2009)
Kiran Desai – The Inheritance of Loss (2006)
Anita Diamant – Good Harbor (2001), The Last Days of Dogtown (2005)
Chitra Banerjee Divakaruni – The Palace of Illusions (2008)
Emma Donoghue – Life Mask (2004), Room (2010)
Jennifer Egan – A Visit from the Goon Squad (2012)
Louise Erdrich – The Plague of Doves (2008)
Lyndsay Faye – The Gods of Gotham (2012)
Gillian Flynn – Gone Girl (2012)
Kay Gibbons – The Life All Around Me (2005)
Xiaolu Guo – Village of Stone (2003), A Concise Chinese-English Dictionary For Lovers (2007)
Lauren Groff – The Monsters of Templeton (2008), Arcadia (2012)
Carol Guess – Gaslight (2001)
Jennifer Haigh – Mrs. Kimble (2003), Baker Towers (2005), Faith (2011)
Melinda Haynes – Willem's Field (2004)
Alice Hoffman – The Dovekeepers (2011)
Helen Humphreys – Wild Dogs (2004)
Siri Hustvedt – The Summer Without Men (2011)
Joshilyn Jackson – Between, Georgia (2007), A Grown-Up Kind of Pretty (2012)
Sue Monk Kidd – The Secret Life of Bees (2003), The Mermaid Chair (2005)
Haven Kimmel – The Solace of Leaving Early (2002)
Barbara Kingsolver – Prodigal Summer (2000), The Lacuna (2009)
Elizabeth Kostova – The Historian (2005)
Nicole Krauss – The History of Love (2005), Great House (2010)
Aryn Kyle – The God of Animals (2007)
Jhumpa Lahiri – The Namesake (2003), Unaccustomed Earth (Short Fiction – 2008)
Ursula K. Leguin – Lavinia (2008)
Anne-Marie MacDonald – The Way the Crow Flies (2003)
Claire Messud – The Emperor's Children (2006)
Lydia Millet – My Happy Life (2002), Oh Pure and Radiant Heart (2005)
Lorrie Moore – A Gate at the Stairs (2009)
Laura Moriarty – The Chaperone (2012)
Toni Morrison – Love (2003), A Mercy (2008), Home (2012)
Kate Morton – The House of Riverton (2006)
Alice Munro – Runaway (2004), The View from Castle Rock (Short Fiction – 2006)
Eileen Myles – Inferno: A Poet's Novel (2010)
Sena Jeter Naslund – Four Spirits (2004)
Audrey Niffenegger – The Time Traveler's Wife (2003), Her Fearful Symmetry (2009)
Joyce Carol Oates – I'll Take You There (2002), The Falls (2004), A Fair Maiden (2010)
Heather O'Neill – Lullabies for Little Criminals (2006)
Julie Otsuka – When The Emperor was Divine (2002), The Buddha in the Attic (2011)
Helen Oyeyemi – The Icarus Girl (2005), Mr. Fox (2011)
Ann Pancake – Strange As This Weather Has Been (2007)
Ann Patchett – Bel Canto (2001), State of Wonder (2011)
Marge Piercy – Colours Passing Through Us (Poetry – 2003)
Francine Prose – Blue Angel (2000)
Nina Revoyr – Wingshooters (2011)
Marilynne Robinson – Gilead (2004), Home (2008)
Mary Doria Russell – A Thread of Grace (2005), Dreamers of the Day (2008)
Diane Setterfield – The Thirteenth Tale (2006)
Elissa Schappell – Blueprints for Building Better Girls (Short Fiction – 2011)
Sarah Schulman – The Child (2007), The Mere Future (2009)
Mary Ann Shaffer – The Guernsey Literary and Potato Peel Pie Society (2008)
Lionel Shriver – We Need to Talk About Kevin (2003)
Marisa Silver – The God of War (2008)
Jane Smiley – Private Life (2010)
Ali Smith – Hotel World (2001), The Accidental (2005), There But For The (2011)
Zadie Smith – White Teeth (2000), On Beauty (2005), NW (2012)
Kathryn Stockett – The Help (2006)
Elizabeth Strout – Olive Kitteridge (2008)
Donna Tartt – The Little Friend (2002)
Jeannette Walls – The Glass Castle (Non-Fiction 2005)
Karen Thompson Walker – The Age of Miracles (2012)
Sarah Waters – Fingersmith (2002)
Kathleen Winter – Annabel (2010)
Alissa York – Effigy (2007)