Featured
Best of Book Riot: 2013 Calendars for Book Nerds
To celebrate the end of the year, we're running some of our favorite posts from the last six months. We'll be back with all-new stuff on January 7th.
____________________________
A highlight of every new year is the chance to pick out new planners and calendar. While I usually end up buying myself a calendar with tiny pigs hanging out on farms (for real, don't ask, I know it's weird), there are always a huge variety of calendars for the bookish people you know (yourself included). These are a few of my favorites.
2013 Fantasy Pin-Up Calendar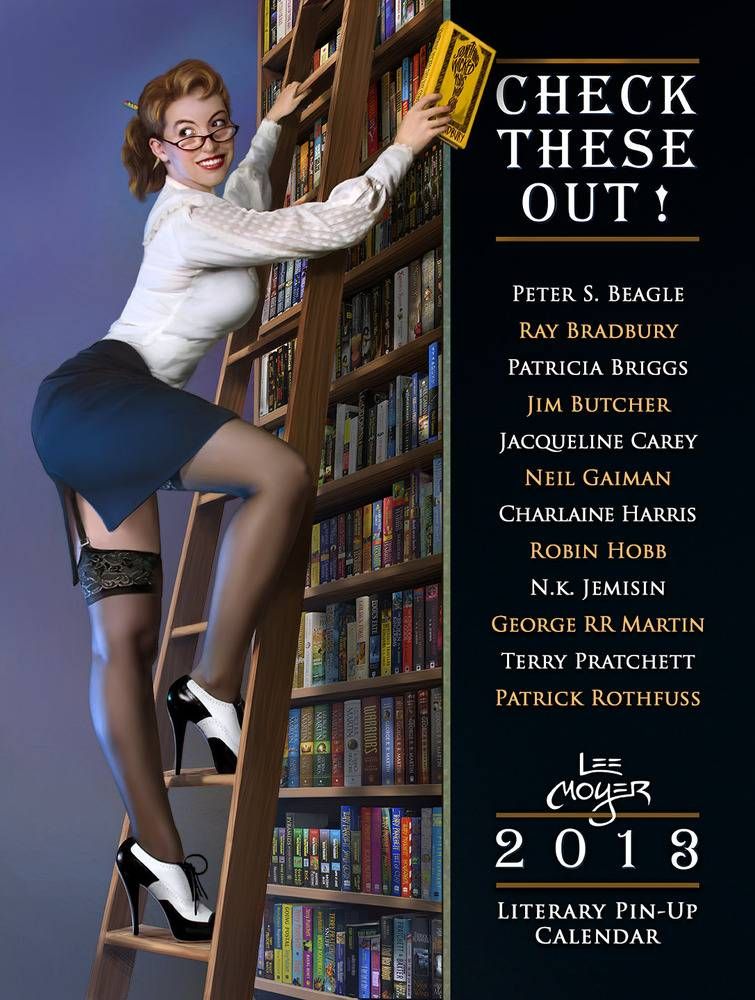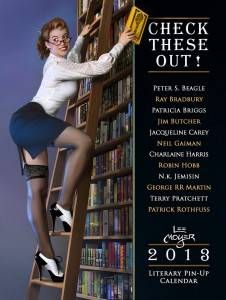 In 2012, fantasy author Patrick Rothfuss published a calendar of literary pin-up characters. For 2013, Rothfuss is partnering with artist Lee Moyer to make a calendar with illustrations of characters from books by famous fantasy authors or homages to those authors. There are some big names involved, including Ray Bradbury, Neil Gaiman, Terry Pratchett and George R.R. Martin. You can read about Moyer's inspiration and get a sneak peek at the calendar at this link — highly recommended. And finally, proceeds from sales of the calendar will go to Worldbuilders, so you're really helping people if you buy this one.
Page-a-Day for the Bookish
Workman Publishing is your go-to source for many of the traditional (and branded) Page-a-Day calendars. This year they have both the traditional 365 New Words-a-Year and a 2013 Book Lover's Calendar. You could also grab the Keep Calm and Carry On Page-a-Day Calendar or Bananagrams Page-a-Day Calendar if you're looking for something a little different.
Other fun page-a-day calendars I ran across are the Forgotten English Daily Calendar, the Big Nate Box Calendar, Six Word Memoirs Daily Calendar, and The Calendar of Awesome by Neil Pasricha, author of the wonderfully fun book The Book of Awesome.
Wall Calendars for Book Dorks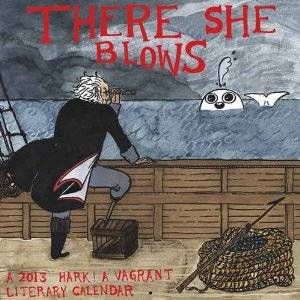 For those of us too lazy/too forgetful to manage a page-a-day calendar, there are plenty of standard, hang on your wall options with bookish themes. For example:
Planners, Oh My!
Although I've become very particular about the paper planners that I use, my heart still flutters a bit every December when I get to flip through all the new designs each year. If you're open to trying new planners and are looking for something bookish, may I suggest a weekly Edgar Allen Poe planner with a lovely purple cover and removable address insert, a planner full of cartoons from The New Yorker or a weekly planner from Moleskine with the Peanuts gang?