This content contains affiliate links. When you buy through these links, we may earn an affiliate commission.
Is it possible to pick 50 of the best nonfiction books ever? Of course not! But I've given it a try. In this list, I narrowed down the topic a bit by focusing on books within the last 100 years or so, including some very contemporary ones, and I kept just a few genres: biography, memoir, history, social sciences, culture, science, and nature. There are so many more genres I'm leaving out, including travel, self-help, religion/spirituality, business, philosophy, criticism, and more. And of course, there are wonderful works of nonfiction written more than 100 years ago. Nonfiction is a VAST field.
I could easily write a list of the 1,000 best nonfiction books, but that would be overwhelming for everybody! Hopefully, you will find some books you love here and some books you haven't read and might want to try. Take a look at the list and find some to add to your TBR!
Biography/Memoir/Essay
"In the first full-length biography of Alexander Hamilton in decades, Ron Chernow tells the riveting story of a man who overcame all odds to shape, inspire, and scandalize the newborn America."
"Maggie Nelson's The Argonauts is a genre-bending memoir, a work of 'auto theory offering fresh, fierce, and timely thinking about desire, identity, and the limitations and possibilities of love and language."
"This powerful memoir is about the premium we put on beauty and on a woman's face in particular. It took Lucy Grealy twenty years of living with a distorted self-image and more than thirty reconstructive procedures before she could come to terms with her appearance after childhood cancer and surgery that left her jaw disfigured."
"Coates shares with his son—and readers—the story of his awakening to the truth about his place in the world through a series of revelatory experiences, from Howard University to Civil War battlefields, from the South Side of Chicago to Paris, from his childhood home to the living rooms of mothers whose children's lives were taken as American plunder."
"An enduring story of one young man's coming of age during a particular time and place, Black Boy remains a seminal text in our history about what it means to be a man, black, and Southern in America."
"[Heart Berries is] a memorial for Mailhot's mother, a social worker and activist who had a thing for prisoners; a story of reconciliation with her father—an abusive drunk and a brilliant artist—who was murdered under mysterious circumstances; and an elegy on how difficult it is to love someone while dragging the long shadows of shame."
"Obsession, madness, memory, myth, and history combine to achieve a distinctive blend of nature writing and memoir from an outstanding literary innovator."
"Roxane explores what it means to learn to take care of yourself: how to feed your hunger for delicious and satisfying food, a smaller and safer body, and a body that can love and be loved—in a time when the bigger you are, the smaller your world becomes."
"Here is a book as joyous and painful, as mysterious and memorable, as childhood itself. I Know Why the Caged Bird Sings captures the longing of lonely children, the brute insult of bigotry, and the wonder of words that can make the world right."
"On November 15, 1959, in the small town of Holcomb, Kansas, four members of the Clutter family were savagely murdered by blasts from a shotgun held a few inches from their faces. There was no apparent motive for the crime, and there were almost no clues."
"In this powerfully funny, razor's edge tale of a fractured girlhood, prize-winning poet and critic Mary Karr conjures up the terrors and joys of growing up in a swampy East Texas refinery town, at the epicenter of a family full of passionate, volatile attachments."
"In five years, Jesmyn Ward lost five young men in her life—to drugs, accidents, suicide, and the bad luck that can follow people who live in poverty, particularly black men. Dealing with these losses, one after another, made Jesmyn ask the question: Why?"
Negroland by Margo Jefferson
"[Negroland] is a deeply felt meditation on race, sex, and American culture through the prism of the author's rarefied upbringing and education among a black elite concerned with distancing itself from whites and the black generality while tirelessly measuring itself against both."
"Jamaica Kincaid's expansive essay candidly appraises the ten-by-twelve-mile island in the British West Indies where she grew up and makes palpable the impact of European colonization and tourism."
"When Breath Becomes Air chronicles Kalanithi's transformation from a naïve medical student…into a neurosurgeon at Stanford working in the brain, the most critical place for human identity, and finally into a patient and new father confronting his own mortality."
"First published in 1979, The White Album records indelibly the upheavals and aftermaths of the 1960s. Examining key events, figures, and trends of the era…through the lens of her own spiritual confusion, Joan Didion helped to define mass culture as we now understand it."
"An engrossing record of Mao's impact on China, an unusual window on the female experience in the modern world, and an inspiring tale of courage and love, Jung Chang describes the extraordinary lives and experiences of her family members."
"A Chinese American woman tells of the Chinese myths, family stories, and events of her California childhood that have shaped her identity. It is a sensitive account of growing up female and Chinese-American in a California laundry."
Set in New Orleans, "The Yellow House tells a hundred years of [Broom's] family and their relationship to home in a neglected area of one of America's most mythologized cities."
History
1776 by David McCullough
"In this masterful book, David McCullough tells the intensely human story of those who marched with General George Washington in the year of the Declaration of Independence."
"This landmark book details all the events of the biggest political scandal in the history of this nation—Watergate. Woodward and Bernstein kept the headlines coming, delivering revelation after amazing revelation to a shocked public."
"Beyond race, class, or other factors, there is a powerful caste system that influences people's lives and behavior and the nation's fate. Linking the caste systems of America, India, and Nazi Germany, Wilkerson explores eight pillars that underlie caste systems across civilizations."
"What really happened April 20, 1999? The horror left an indelible stamp on the American psyche, but most of what we 'know' is wrong. It wasn't about jocks, Goths, or the Trench Coat Mafia. Dave Cullen was one of the first reporters on the scene, and spent ten years on this book—widely recognized as the definitive account."
"Before John Glenn orbited the earth, or Neil Armstrong walked on the moon, a group of dedicated female mathematicians known as 'human computers' used pencils, slide rules, and adding machines to calculate the numbers that would launch rockets, and astronauts, into space."
"In this last remnant of the Wild West—where oilmen like J.P. Getty made their fortunes and where desperadoes such as Al Spencer, 'the Phantom Terror,' roamed—virtually anyone who dared to investigate the killings were themselves murdered. As the death toll surpassed more than twenty-four Osage, the newly created F.B.I. took up the case, in what became one of the organization's first major homicide investigations."
"Packed with vivid details and telling quotations, Zinn's award-winning classic continues to revolutionize the way American history is taught and remembered."
"In S.P.Q.R., world-renowned classicist Mary Beard narrates the unprecedented rise of a civilization that even two thousand years later still shapes many of our most fundamental assumptions about power, citizenship, responsibility, political violence, empire, luxury, and beauty."
"In this deeply researched and fast-moving narrative, Kendi chronicles the entire story of anti–Black racist ideas and their staggering power over the course of American history."
"On a May afternoon in 1943, an Army Air Forces bomber crashed into the Pacific Ocean and disappeared, leaving only a spray of debris and a slick of oil, gasoline, and blood. Then, on the ocean surface, a face appeared."
"Saidiya Hartman examines the revolution of black intimate life that unfolded in Philadelphia and New York at the beginning of the twentieth century. Free love, common-law and transient marriages, serial partners, cohabitation outside of wedlock, queer relations, and single motherhood were among the sweeping changes that altered the character of everyday life."
Social Sciences/Culture
"Writing in a lyrical mixture of Spanish and English that is [Anzaldúa's] unique heritage, she meditates on the condition of Chicanos in Anglo culture, women in Hispanic culture, and lesbians in the straight world."
"Matthew Desmond takes us into the poorest neighborhoods of Milwaukee to tell the story of eight families on the edge."
"The Fire Next Time galvanized the nation and gave passionate voice to the emerging civil rights movement. At once a powerful evocation of James Baldwin's early life in Harlem and a disturbing examination of the consequences of racial injustice, the book is an intensely personal and provocative document."
"Just Mercy is at once an unforgettable account of an idealistic, gifted young lawyer's coming of age, a moving window into the lives of those he has defended, and an inspiring argument for compassion in the pursuit of true justice."
"In her comic, scathing essay "Men Explain Things to Me," Rebecca Solnit took on what often goes wrong in conversations between men and women. She wrote about men who wrongly assume they know things and wrongly assume women don't."
"In this incisive critique, former litigator-turned-legal-scholar Michelle Alexander provocatively argues that we have not ended racial caste in America: we have simply redesigned it."
"Millions of Americans work full-time, year-round, for poverty-level wages. In 1998, Barbara Ehrenreich decided to join them. She was inspired in part by the rhetoric surrounding welfare reform, which promised that any job equals a better life. But how can anyone survive, let alone prosper, on $6–$7 an hour?"
"A Room of One's Own is considered Virginia Woolf's most powerful feminist essay, justifying the need for women to possess intellectual freedom and financial independence."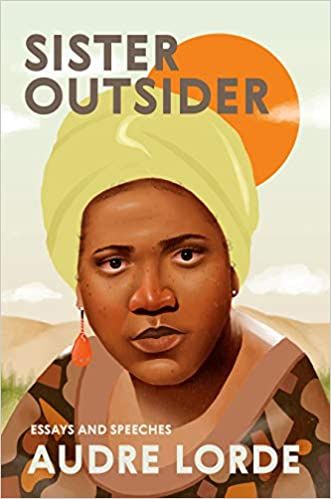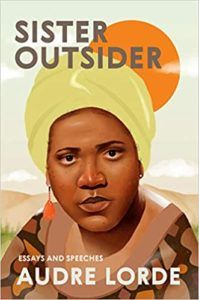 SISTER OUTSIDER BY AUDRE LORDE
"In this charged collection of fifteen essays and speeches, Lorde takes on sexism, racism, ageism, homophobia, and class, and propounds social difference as a vehicle for action and change."
"Surveying political rhetoric and policy, popular literature and scientific theories over four hundred years, Isenberg upends assumptions about America's supposedly class-free society—where liberty and hard work were meant to ensure real social mobility."
Science/Nature
"Being Mortal asserts that medicine can comfort and enhance our experience even to the end, providing not only a good life but also a good end."
"Every schoolchild learns about the mutually beneficial dance of honeybees and flowers: The bee collects nectar and pollen to make honey and, in the process, spreads the flowers' genes far and wide. In The Botany of Desire, Michael Pollan ingeniously demonstrates how people and domesticated plants have formed a similarly reciprocal relationship."
"The Emperor of All Maladies is a magnificent, profoundly humane 'biography' of cancer—from its first documented appearances thousands of years ago through the epic battles in the twentieth century to cure, control, and conquer it to a radical new understanding of its essence."
"[I Contain Multitudes] is a groundbreaking, wondrously informative, and vastly entertaining examination of the most significant revolution in biology since Darwin—a 'microbe's-eye view' of the world that reveals a marvelous, radically reconceived picture of life on earth."
"Her name was Henrietta Lacks, but scientists know her as HeLa. She was a poor Southern tobacco farmer who worked the same land as her slave ancestors, yet her cells—taken without her knowledge—became one of the most important tools in medicine."
"WIRED reporter Steve Silberman unearths the secret history of autism, long suppressed by the same clinicians who became famous for discovering it, and finds surprising answers to the crucial question of why the number of diagnoses has soared in recent years."
"An exhilarating meditation on nature and its seasons—a personal narrative highlighting one year's exploration on foot in the author's own neighborhood in Tinker Creek, Virginia."
"In Sapiens, Dr. Yuval Noah Harari spans the whole of human history, from the very first humans to walk the earth to the radical—and sometimes devastating—breakthroughs of the Cognitive, Agricultural and Scientific Revolutions."
"Rachel Carson's Silent Spring was first published in three serialized excerpts in the New Yorker in June of 1962. The book appeared in September of that year and the outcry that followed its publication forced the banning of DDT and spurred revolutionary changes in the laws affecting our air, land, and water."
"Elizabeth Kolbert tells us why and how human beings have altered life on the planet in a way no species has before Kolbert provides a moving and comprehensive account of the disappearances occurring before our very eyes."
---
Want more recommendations of the best nonfiction books? Check out these lists of creative nonfiction books, narrative nonfiction books, the 50 best nonfiction audiobooks, and 30 historical nonfiction books. Explore the difference between fiction and nonfiction and read all of our nonfiction content here.
This list can't possibly cover everything. Hit the comments to share your recommendations for the best nonfiction books.