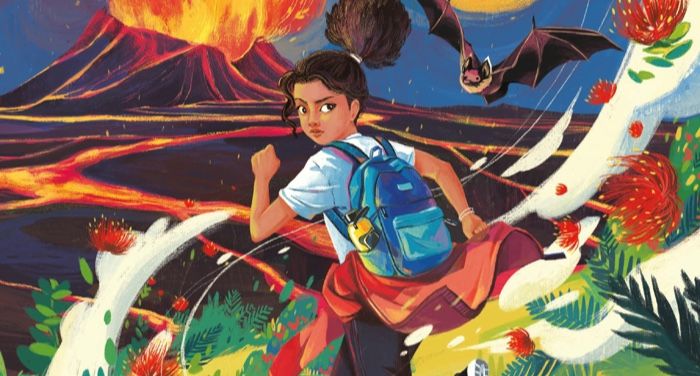 Children's
12 Of The Best New Children's Books Out June 2023
This content contains affiliate links. When you buy through these links, we may earn an affiliate commission.
Get your sunscreen and TBR stacks ready because it's June, when kids are no longer in school, summer reading programs begin, and my daughter and I spend every weekend at the pool. June is also LGBTQIA+ Pride Month. My daughter has asked to attend a Pride event, and I confess to being a little worried about doing so here in Tennessee, with its rampant anti-LGBTQIA+ legislation and where a recent shooting has occurred. I feel absolutely heartbroken that safety is even a concern at what should be such a joyful event — sending so much love to queer readers who live in red states and/or feel unsafe being themselves.
This month I think it's really vital for queer allies to speak up about the rampant anti-trans and anti-queer legislation that's being passed. Returning to June children's book releases, I have many recommendations for readers this summer. For June picture book releases, there are laugh-out-loud read-alouds, a fantastic biography collection of disabled athletes, intergenerational stories, and more. For June middle grade releases, there's a stellar Hawaiian fantasy, several books that will make you cry, and even a novel about periods and activism. For Pride reads, there's a picture book about wearing the clothes you like, plus a book about gender identity for early chapter book readers. There are plenty of books to choose from in this list of June children's book releases.
If you'd like to read about more new children's book releases, check out my list of March children's book releases, April children's book releases, and May children's book releases. If you want to check out even more June children's book releases, sign up for the twice weekly The Kids Are All Right newsletter, where middle grade author Karina Yan Glaser and I review new children's books and books on a theme.
And you can find a full list of new releases in the magical New Release Index, carefully curated by your favorite Book Riot editors, organized by genre and release date.