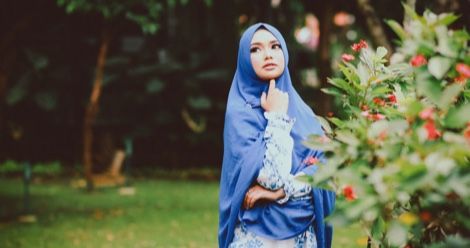 This content contains affiliate links. When you buy through these links, we may earn an affiliate commission.
Looking for Muslim romance novels? You've come to the right place!
What do I mean when I say Muslim romance books? Simply that one or more of the main characters in a romance novel identifies as Muslim. I have, however, erred on the side of highlighting books that are also by Muslim authors. I've also tried to choose books with a range of characters from diverse ethnic and national backgrounds.
That's enough of an intro: here are ten of the best Muslim romance novels for your reading pleasure! Some are contemporary, some are YA, and one is historical. Let me know about any favorites of yours that I might have left off this list!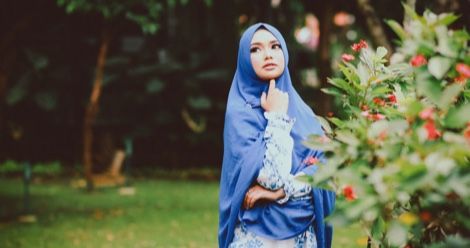 10 Excellent Muslim Romance Novels
If you're like me, all you need to know about this book is: Pride and Prejudice reboot set in a tight Toronto Muslim community. But here are more details about this romantic comedy: Ayesha Shamsi lives with her lively South Asian Muslim family while she's working a teaching job to pay back some debt. But her real passion is poetry. Her younger cousin Hafsa is about to reject her thousandth marriage proposal, which only serves to remind Ayesha of her loneliness. When Hafsa announces a surprise engagement to Khalid—a smart, handsome guy who is also conservative and judgmental, Ayesha is forced to confront the annoying fact that she is somehow attracted to him despite her dislike. She and Khalid also have some truths about themselves they are about to discover.
Wrong to Need You is a beautifully diverse story about second chances. Sadia Ahmed is a bisexual Pakistani American woman running the small town café she inherited from her husband after he passed away. She's also bartending on the side because a) she likes it, and b) it allows her to pick up cute people for one night stands. Jackson Kane is her former best friend and her ex-husband's brother. He's back in town, having fled ten years earlier after being accused of a crime he didn't commit. The dynamic between Jackson—a broody introvert—and Sadia—an outgoing get-'er-done woman—is amazing. And the scenes with Sadia's big Muslim family who she's close with (especially her sisters) but who she doesn't quite fit in with—they're all academic type doctors—were some of my favorites in the book!
This young adult contemporary romance set in the UK is known now as a classic in the "halal romance" genre. The first time Ali sets eyes on Amirah, he takes in absolutely everything about her in one second flat: her hijab, her luxuriously long eyelashes, and—of course—her red trainers. Neither Ali nor Amirah can stop thinking about each other after their first meeting. But Ali is exploring his identity as a Muslim and also dealing with the death of his mother and the ensuing changes in his family. For her part, Amirah is determined never to marry anyone, having seen how horribly so many men have treated her mother. Will they or won't they??
This is a classic opposites-attract lesbian love story set in London. When Tala and Leyla meet, Leyla is dating Tala's best (guy) friend. Tala herself is engaged to a man and preparing for her elaborate wedding slated to take place in Jordan. They couldn't be more different: Tala is outgoing and boisterous and Leyla is super shy. Tala is Palestinian and Christian; Leyla is Indian and Muslim. But there's an instant attraction between them that makes both women realize they're not really in love with the men they're dating but have just resigned themselves to the heterosexist marriage pressures. A great fluffy romance that's cute and funny but also not afraid to shy away from issues related to cultural and religious differences.
I've gushed about this book before in my post on Classic and Contemporary Jane Austen Readalikes by Authors of Color. But again: Malik's debut is a loose is a loose re-telling of Pride and Prejudice and has been called a Muslim Bridget Jones. Sofia Khan is a young, single British Muslim woman. After a few too many unlucky in love disasters, she's about to call it quits on dating. That is, until her boss decides it would be a great idea if she wrote a tell-all exposé on the Muslim dating scene in London. Now what were Sofia's private despairs are the stuff of her work. It becomes hard for her to separate what's her dating life and what's her job. What's more, she might actually be falling in love for real…Don't miss the sequel, The Other Half of Happiness.
This YA coming-of-age romance is about 17-year-old Indian American Muslim teen Maya Aziz. Maya is caught between two worlds: being her parents' version of a good daughter who goes to a college close to their home in Chicago and accepts a set-up with a suitable Muslim boy, versus her dreams of studying film in NYC and taking charge to pursue the white boy Phil she's been crushing on from afar since elementary school. Maya's feelings about being torn between two paths for the future are both pushed to the background and relevant in new ways when a domestic terrorist attack turns her world—both within the Muslim community and outside it—upside down. Can Maya ever find her place again?
In this novella set in 1917 Harlem, cabaret owner and Black suffragist Bertha Hines falls in love with her newly hired chef, Amir Chowdhury, a Muslim Bengali man and recent immigrant. Bertha has had it up to HERE with men, for good reason. Amir is just discovering that the American Dream he came to the U.S. for isn't exactly available in the same way to him as it is to white Christian men. Both Bertha and Amir are delightfully grouchy; they clash from the start, which makes their growing romantic and sexual feelings all the more fun to witness. But with the "vice squad" after Bertha and bad news from Amir's homeland, will they be able to hold onto their new love?
27-year-old Palestinian Australian Samira Abdel-Aziz works at a Sydney magazine named Bridal Bazaar, so she knows all about weddings and courtship, both arranged or not and Muslim or non-Muslim. She's convinced there must be more to life. That's before Samira becomes wedding gofer for her cousin Zahra, who is also kind of her enemy. From then on, her life feels like a telenovela of all weddings and love, all the time. Of course, this may also be because of the love triangle she inadvertently finds herself in due to the peculiar intricacies of the arranged Muslim dating scene. Good thing Samira can always count on her best Muslim girl friends and her own self-deprecating sense of humor to get her through to her happily ever after.
Sara has spent most of her life living to be in her Persian Muslim parents' good graces. But Sara doesn't mind; she's devoted to her family and her faith. When she first meets Maziar, the attraction between them is instant and undeniable. And she can't believe her good fortune: he's also the child of Iranian American immigrants, like her. But, of course, there is this obstacle: Maziar is Jewish. Sara knows her family would never approve. With the long history between their peoples at their back, Sara and Maziar embark on a forbidden romance. Are their cultural and religious differences too insurmountable? Will Sara and Maziar's families ever accept the partner their children have chosen?
Editor's note: this post has been edited to remove a book at the author's request.
---
Want more diverse romance? Check out this list of 100 Must-Read Books by International Romance Authors! More romance in general? Read the latest in Book Riot's Romance Archives!