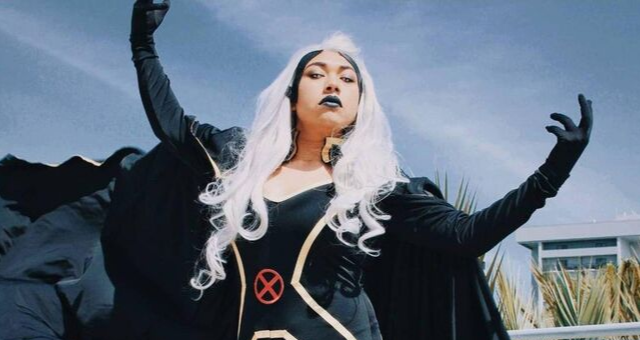 Avengers fans, assemble! It's October, which means you're probably scrambling to figure out the perfect costume. (Projecting? Who, me? Never.) But why worry when there's a whole universe of Marvel characters out there to choose from? With so many superheroes, though, how could you ever decide? Storm or Jubilee? Thor or Hulk? Whether you're looking to wow in a cosplay contest or trying to impress all your friends for Halloween, this not-quite-exhaustive guide to Marvel costumes will help you narrow it down. Kids' costumes, adult costumes, DIYs, and the most epic of custom-made cosplays—it's all here and it's all awesome.
Spoiler alert: it doesn't really matter what you decide; with these Marvel costumes, you can't go wrong.
America Chavez/Miss America
This is a lamentable lack of America Chavez costumes, so we need to rectify that with the easiest of easy DIYs. Just grab one of these blue star shirts from The Monogram Life Co. Pair it with some shorts and a jean jacket and boom, you're good to go.
Black Panther
Who wouldn't want to dress up as the King of Wakanda? T'Challa is the best, clearly, so grab one of these Black Panther suits from CosplayNWigs, a Black Panther babysuit from Nerd00Panda or these black panther PJs for the little bitties in your life and you're good to go.
Or, if you're feeling crafty, just DIY your own. Whichever version you choose, just don't forget to give a big "Wakanda Forever!"
Captain America
You have lots of options to choose from when it comes to costumes of the First Avenger. For the most adorable Cap ever, just grab one of these newborn Captain America costume from Pitter Pats Creations. For older kiddos, these Captain America PJs or this children's Endgame costume make for a great choice. And of course, you can go the super easy route with this Avengers Endgame shirt from Happy Dress Up Day. Then there are the classics, like this Civil War costume and this women's Captain America suit.
But if you really want to stand out, try this steampunk dress from Silver Leaf Costumes or this pinup Captain America apron (which could easily be worn as a dress with a simple leotard or shirt and shorts underneath) from Sassy Fras Collection.
Captain Marvel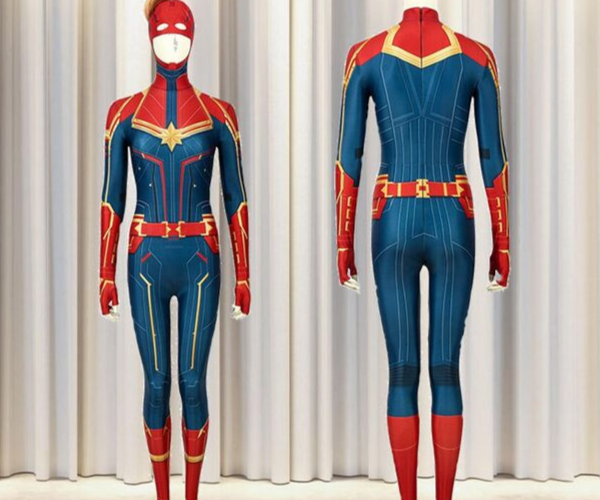 Our favorite new Avenger obviously deserves her fair share of representation this fall, which will be easy with options like this jumpsuit from Liking Cosplay, this plus-size Captain Marvel costume, this adorable dress from BeBaGo, or this children's Captain Marvel–inspired dress from OLO designs.
Deadpool
Can't forget the most foulmouthed member of the Marvel Universe (he'd never forgive us). Try this Deadpool costume on for size—if you think you're up to it.
The Dora Milaje
Only the fiercest of fierce can pull off these warrior looks as Okoye and the Dora Milaje with these costumes from Little Lady Diva. Children and adult sizes are available, and if you need more options to choose from check out this version of the Dora Milaje armor too.
Falcon
If you (or your kid) has always dreamed of flying, then this children's Falcon costume might just make some Halloween dreams come true.
Fantastic Four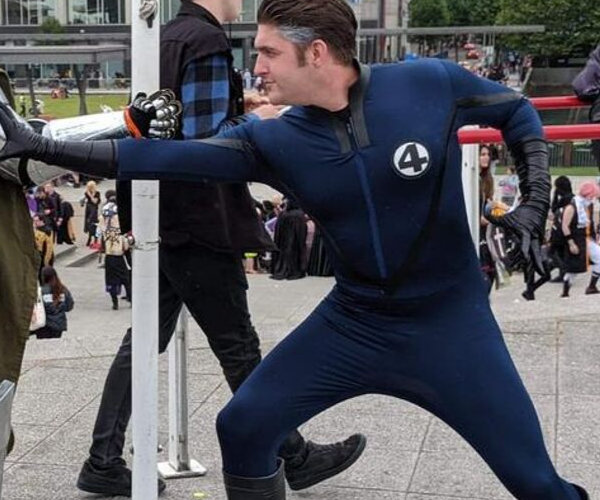 This versatile Fantastic Four jumpsuit from Ace Place Studios gives you plenty of options whether you want to dress up as Mister Fantastic or the Invisible Woman.
Gamora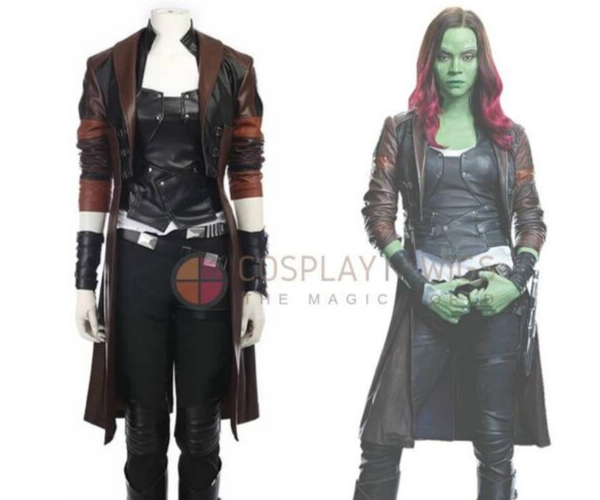 Grab your green face paint and get ready to dress up in leather as Gamora with this costume from CosplayNWigs or this version of a Gamora costume.
Groot
I am Groot? I am Groot. And you will be too with this adorable Baby Groot hat from Some Bunny Loves You Co, this too-cute-for-words Baby Groot Ravager costume from The Cosplay Baby, or this Groot DIY because there are never enough Groot costumes, obviously.
Hawkeye
If you'd choose arrows over swords or superpowers in a fight, maybe this Matt Fraction Hawkeye from Merri Poppins will be more your speed. Or, if you like Clint Barton's costume from the movies better, try this Age of Ultron Hawkeye children's costume.
Hulk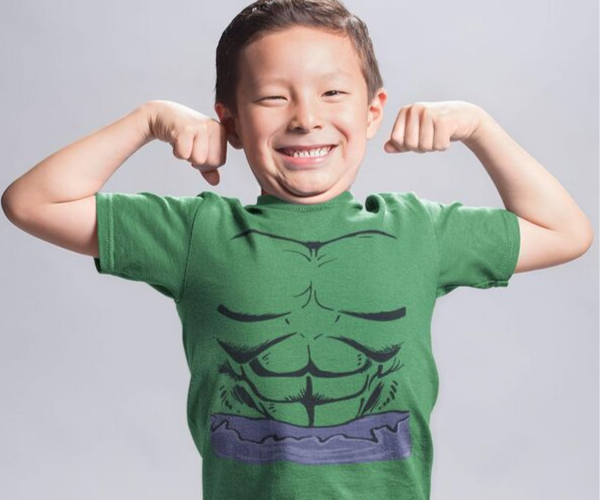 Hulk with be a smash in this Incredible Hulk shirt from Tstars Online OR in this adorable Hulk babysuit and hat—either way, you can't go wrong!
Iron Man
Just throw this Arc Reactor from Superhero Replicas under a T-shirt for the easiest Tony Stark/Iron Man costume ever.
Jessica Jones
Such an easy one to DIY. Just make sure not to add a bottle of whiskey to the costume unless you're legal.
Jubilee
Here's a great DIY guide to dressing up as Jubilee from the X-Men. Or check out this guide from GoGoCosplay. But either way, you're definitely going to need some killer pink glasses likes these ones from Merchant Heroes.
Laura Kinney/X-23
Throw on a pair of these X-23 glove/claws combo from Geek Craftersand head on over to this DIY guide to get that Laura Kinney look.
Loki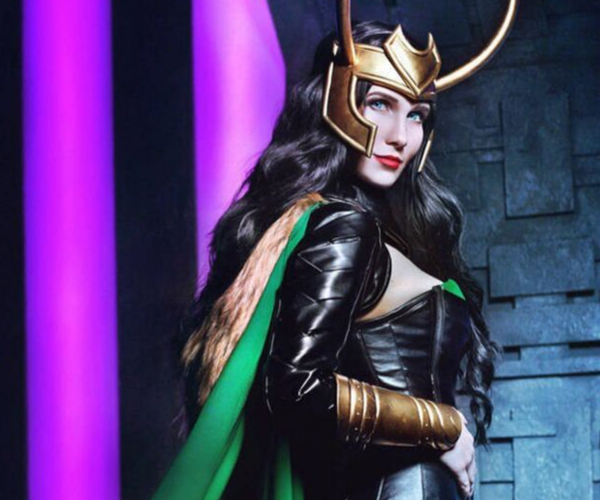 Where are all our mischievous readers at? Scrolled right down here? Of course you did. Well, rest assured, you're going to look like the God of Mischief themself in whatever version of this costume you go with: this Lady Loki cosplay from Rarami Cosplay Shop, Loki-inspired dress from Couture 4 Costumes, or even this DIY version from Bustle.
Lunella Lafayette/Moon Girl
Another easy, adorable costume to put together yourself is Lunella Lafayette, aka Moon Girl! With a black moon shirt, some khaki shorts with a belt, purple glasses, and tube socks, you'll be the spitting image of the kid genius. Just like that, you're the smartest character in the Marvel Universe! Bonus points if you have some roller skates.
Ms. Marvel (Kamala Khan)
Ready to fight crime Kamala Khan style? Grab one of these Ms. Marvel costumes from Liking Cosplay or this Marvel Rising Secret Warriors version. Or, if you want a more casual look, here's an easy closet cosplay to put together your own Kamala look with pieces you already have—though you may need to get a lightning shirt if you don't have one of those lying around.
Ms. Marvel (Carol Danvers)
Old school Carol Danvers Ms. Marvel more your style? No problem, just go with this costume, also from Liking Cosplay, instead.
Peggy Carter
Agent Peggy Carter is not only a total badass, she also makes for an iconic Halloween costume, between her military uniform and her striking red lipstick (the exact shade of which is available from Besame). Try this Peggy Carter military uniform costume from Costumes by Aly on for size or this custom Peggy Carter costume from Katrin Frendreis. For a less military look, check out this costume guide to put together an outfit inspired by one of Peggy's looks from Agent Carter.
Rogue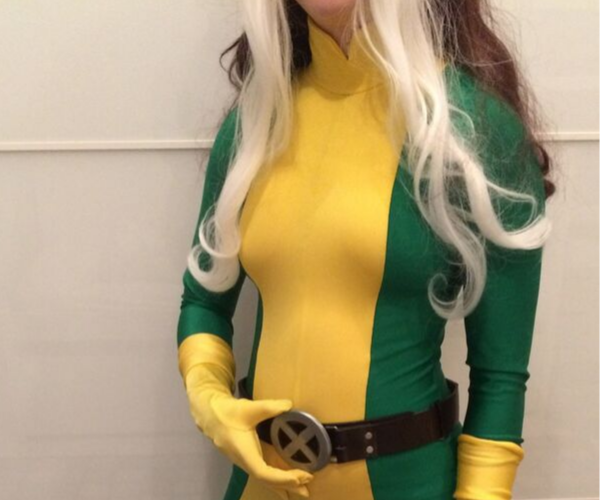 Be careful who you touch (you know, because of the powers) in this Rogue suit from From Derby or this adorable Baby Rogue babysuit from Baby Dapper.
Shuri
You didn't think we'd leave out our favorite genius princess did you? Of course not. Win Halloween with this Shuri battle costume
For a different Shuri look, check out this tutorial on how to make her white dress look.
Spider-Gwen/Ghost-Spider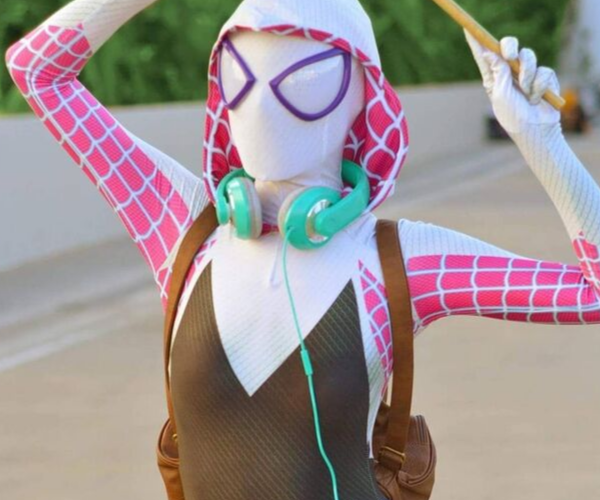 Spider-Gwen is here to stay (at the very least, in her current run by Seanan McGuire) and let's be honest, her suit is one of the coolest ones out there. Show it off with this 3-D printed Spider-Gwen costume from Italian Art Studios or this kid's Spider-Gwen suit from CosplayNWigs.
And for an easy, low-key look you can always go with this Spider-Gwen hoodie from Free Risk Shop
Spider-Man (Peter Parker)
Spider-Man, Spider-Man, does whatever a spider can—which, in this case, is dressing up as Spider-Man or as Spider-Man from Homecoming (with a costume from Liking Cosplay).
Spider-Man (Miles Morales)
If you weren't already in love with Miles Morales, Into the Spider-Verse probably showed you all the reasons you should be. Show off that love with this Into the Spider-Verse suit from Liking Cosplay or this children's Spider-Man suit from CosplayNWigs.
Squirrel Girl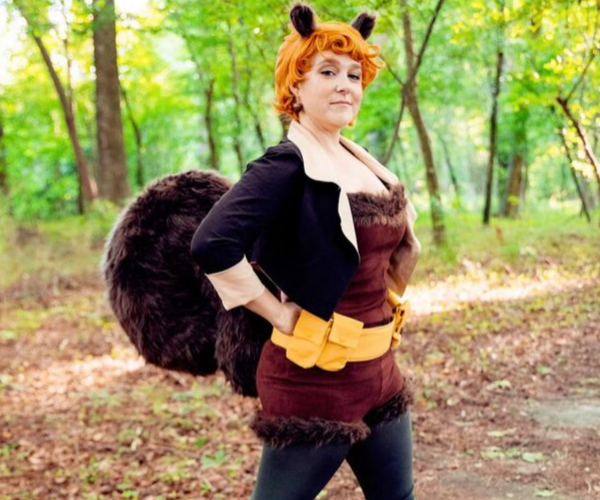 What's not to love about Doreen Green, aka Squirrel Girl? She's a superhero who can talk to squirrels, and she's even defeated Thanos—yeah the dude it took a whole team of Avengers, Guardians, and Wakandas years and some time travel to outmatch. So, I guess you could say she's pretty awesome. That, and who doesn't want to sport an awesome squirrel tail for Halloween? You can, too, with a Squirrel Girl costume from Clockwork Songbird13 or this Marvel Rising Squirrel Girl costume.
Star Lord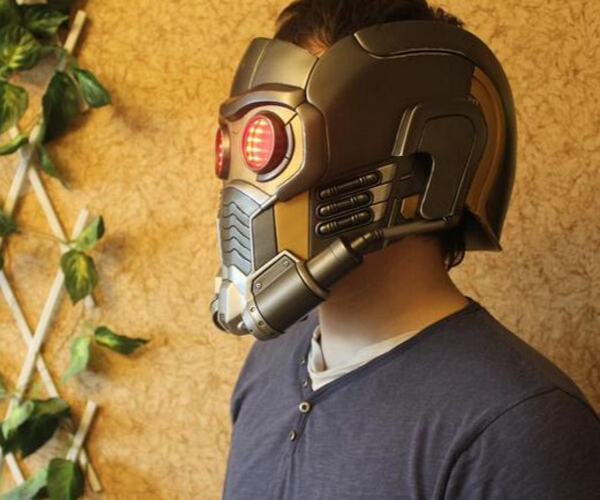 If you prefer your superheroes to spend most of their time in space, Star Lord is the perfect hero for you. And you can throw together an easy costume with this helmet from Kirin Props paired with this "Yeah Baby" shirt from J9 Gifts.
Storm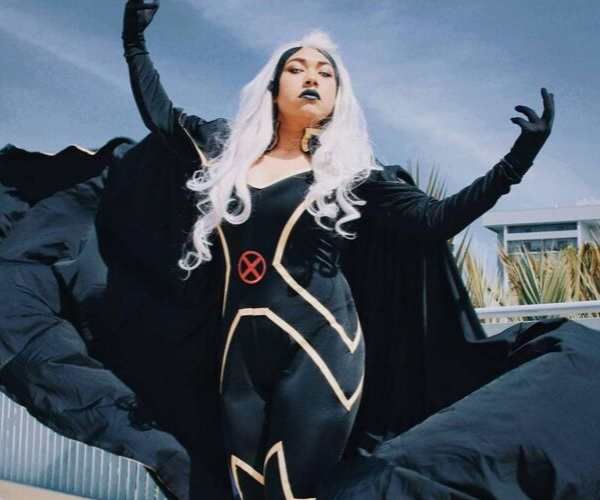 One of the most iconic of all the X-Men, and as she should be. Ororo, aka Storm, is a badass who can control weather, so yeah who wouldn't want to slip into some spandex and pretend to be here for a day? Try this Storm costume from NchntdCostumes or dress up your little one with this baby Storm outfit from The Studio Bella.
Thanos
Bad guys more your speed? No problem. You can start off a great Thanos costume with this Infinity Gauntlet from Paper Shapes Ec and a Thanos shirt from Happy Dress Up Day. Or, for a readymade look you won't have to spend any time putting together, just get this Thanos Endgame costume.
Thor
Dress up as the God of Thunder with this Thor Endgame costume because he's the God of Thunder, because his movie is the best (sorry, I don't make the rules—Taika Waititi does), and because you can.
Thor (Jane Foster)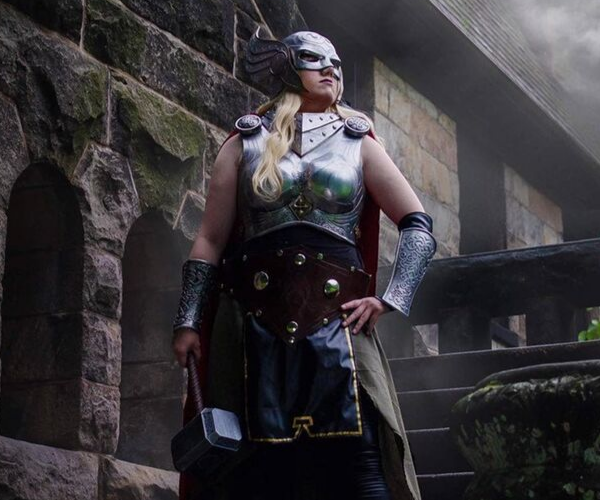 It's the perfect time to show you're a Real Marvel Fan by dressing up in this Thor armor from Gemini Industries what with Thor: Love and Thunder slated for 2021.
Valkyrie
And speaking of Thor and its many amazing characters, how about dressing up in this Valkyrie costume from Katrin Frendreis, too? Or use this great costume guide for inspiration on DIYing your own version.
Wasp
Try this Avengers Endgame Wasp costume on for size—just make sure it doesn't shrink on you.
Winter Soldier
Want a Winter Soldier look without all that heavy leather and metal? Why not show off your style and love of Bucky with this Winter Soldier–inspired Dress from BeBaGo. Or go for a more traditional, but laid back look with a Winter Soldier hoodie from Free Risk Shop.
Wolverine
Sometimes the twos are so terrible you might feel like your toddler is infused with adamantium and equipped with claws—so why not dress them up in this Wolverine outfit from Baby Dapper?
---
Still not enough geeky / bookish Halloween costume ideas for you? Try these amazing literary Halloween costumes, these superhero costumes for kids and toddlers, or check out this Rioter's guide to making your own Squirrel Girl costume.