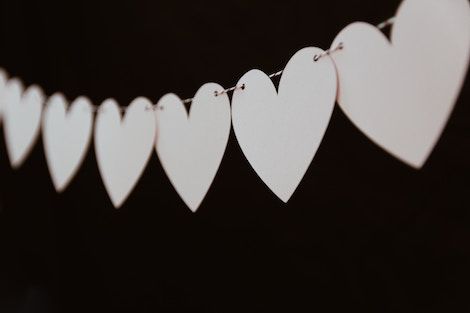 Poetry
18 Love Poetry Books to Fall Head Over Heels For
This content contains affiliate links. When you buy through these links, we may earn an affiliate commission.
There is something special about love poetry books. Love is a deep and varied emotion connecting to everything from romance and family to religion and nature. These feelings transcend time and language to make love poems some of the most enduring works of literature in the world. On this list you'll find love poetry books old and new, delving into every corner of love's meaning.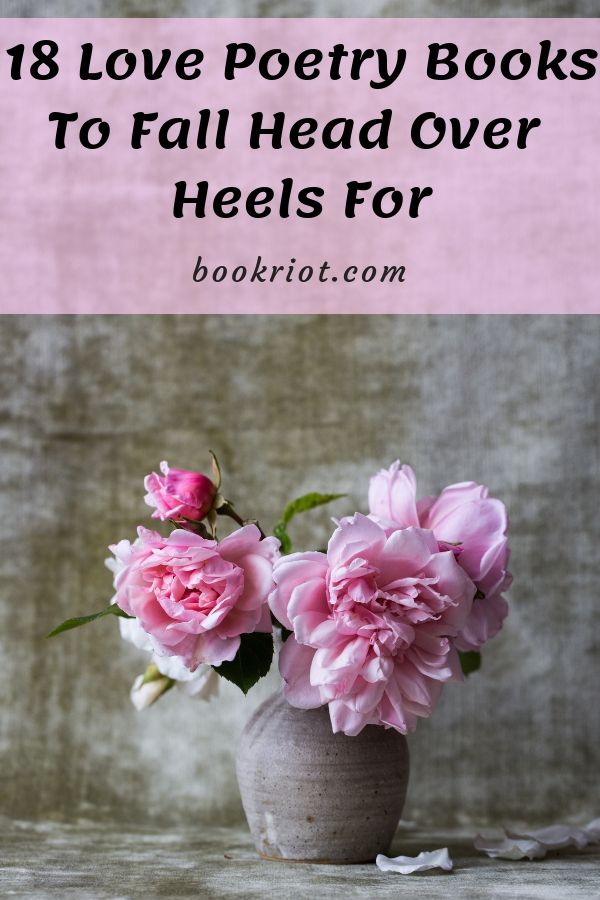 Classic Love Poetry Books
There is no shortage of love poetry books featuring the work of Rumi. A Persian poet in the thirteenth century, Rumi is well known for writing about all kinds of love—from the romantic to the religious.
2. The Sonnets by William Shakespeare
Obviously, we can't talk about love poems without talking about the sonnets. While you've no doubt heard several of these poems more times than you can count, there are many more that don't get the attention they deserve. With 154 pieces, there is a little bit of every aspect of love in these pages. (Sonnet 64 is a personal favorite.)
Byron was as controversial as he was famous, even in his own time. Despite (or maybe because of) his infamy, his love poetry has become a staple of the craft. The great, sweeping passions we expect from our poets are often held to the standard he set.
Unlike Byron, Keats lived and died in obscurity. Since then, however, his has become practically a household name. The famous love he had with Fanny Brawne is no small part of his legacy, and the poems and letters he wrote for her are the height of romantic literature.
Another essential poet on the matter of love is Pablo Neruda. Walk into any book store in the world and you'll find some collection of his love poetry. Its easy to see why it is so loved—powerful, sensual, undeniably passionate. These works were scandalous when originally published in the 1950s, but are truly a perfect balance of the emotional and the physical.
6. The Ink Dark Moon: Love Poems by Ono No Komachi and Izumi Shikibu, Women of the Ancient Court of Japan, translated by Jane Hirshfield and Mariko Aratani
Though western readers may be unfamiliar, these two women are historic figures in Japanese poetry. Komachi was considered the perfect example of feminine beauty and Shikibu was known for her affairs with multiple princes. Hirshfield herself is an accomplished poet and her translations of this stirring poetry are carefully and beautifully crafted.
Queer Love Poetry Books
One of the most famous queer poets of all time, it surprises many to learn that only one of the ancient Greek poet's poems survived intact. This collection presents the surviving remnants and scraps of Sappho's work. Carson has included footnotes and appendices, but the poetry itself is presented in a simple, beautiful style. Even in pieces, Sappho is a master of love poetry.
8. Felicity by Mary Oliver
Oliver published her first poetry book in 1963, won the Pulitzer Prize in 1984, and has produced many books and collections since. Nevertheless, it wasn't until releasing Felicity in 2005 that she delved into matters of the heart. Fans and newcomers alike will be moved by her candor.
9. Crush by Richard Siken
Siken's poems have gathered a cult following in some internet communities, loved for their visceral, beautiful depictions of love. His work is, by turns, soaring and heartbreaking. In particular, he captures the conflict and confusion that can accompany being a young gay man. These are the kind of poems you can read again and again and always see something new.
In addition to collecting previously published love poetry from Jordan, this book contains poems written to Haruko, the woman who was her lover in the '90s. Jordan presents not only the excitement and joy of love but also the pain and anger that can come when love faces rejection.
Anthology Love Poetry Books
11. Love Poems (Everyman Anthology) compiled by Peter Washington
Everyman Anthologies are well known, and for good reason. This collection covers the essential love poetry from across the globe. This is perfect for anyone just starting to read love poetry or who wants to have all their favorite verses in one place.
This collection will shatter any notion that love poetry books are all stuffy, chaste, bore-fests. From ancient Egypt to modern America, these works show that poets have always been some of the sexiest, edgiest writers in the world.
This collection isn't technically an anthology, but it is a collection of pieces written by different people. Those people just happen to be craigslist users. Journalist Alan Feuer began turning missed connections into poetry as a bit of a joke, but the results range from hilarious to breathtaking.
Modern Love Poetry Books
Trust Bukowski to bring us the least romantic title on this list. There is little trace here of the swooning, moonlit love of traditional love poems. Instead, these poems press to the limits of love and heartbreak.
A modern favorite, Faudet writes with thought-provoking simplicity. His writings on love are sometimes whimsical but do not shy away from sex or heartbreak.
This love poetry book is more than just a collection. Leav takes her readers on a journey from the exciting start to the crushing end of a love affair. She relies on powerful emotion rather than complex structure to reach the reader, and it works.
17. Love Poems by Nikki Giovanni
Giovanni is one of the most loved living poets in America. She is known for her openness and a willingness to have fun with poetry. This collection includes all her love poems over her career, including those on motherhood and family.
This volume is, in some ways, a love poem to the Ozarks, but for Malone, love is woven into geography. He uses the change and growth of the geography to convey the powerful cycle of love.
---
What are your favorite love poetry books?