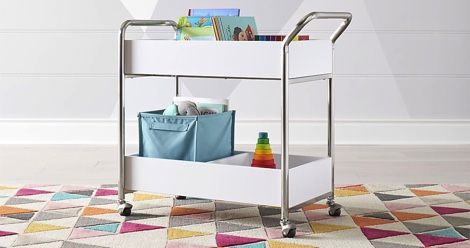 25+ Library Book Carts for Your Next-Level Home Library
Isn't it every book lover's dream to have a massive home library a la Beauty and the Beast, complete with those rolling ladders and some library book carts for ease of transport? Realizing that dream in full is probably unrealistic, but maybe a book cart is an attainable piece of it that could still give you that next-level feeling. Enter online shopping.
This past post on library carts to own after winning the lottery has some great selections, but if you've won the lottery a second time (or saved up like a responsible adult), I've found even more for you. (Beware: major splurges ahead!)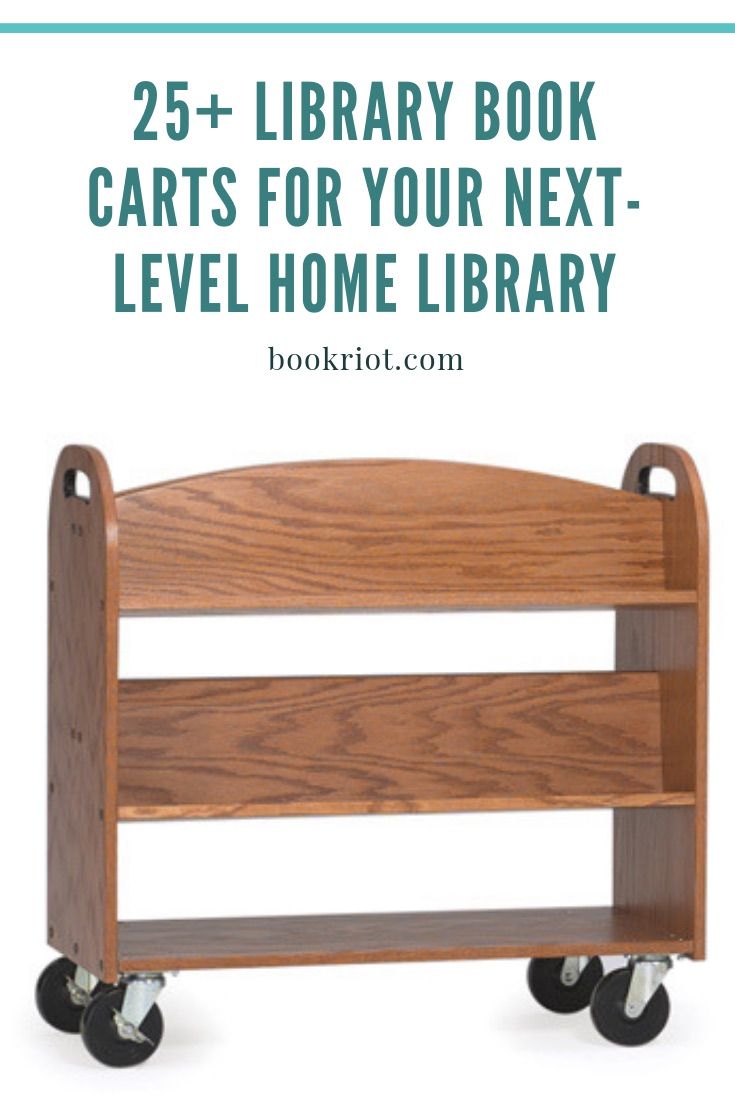 Wooden Library Book Carts
Here are some classic, wooden carts with the versatility to work in any space.
Steel Library Book Carts
These carts are all made of steel for extra durability.
Double-Sided Library Book Carts
These carts are all double-sided for extra storage.
This one's in wood…
This one's in steel…
And this one's got a little of both!
This one's perfect for kids' books.
And this one's hella fancy!
for the Classroom or Kids' Room
These library book carts are designed with children's books in mind, so if you're a teacher looking for something for your classroom, look no further!
Unique Library Book Carts
Like a dolly, but for your full set of encyclopedias:
Like a bar cart, but apparently it's for books:
I'm a sucker for geometric stuff, like this octagonal display:
Cute, minimalist, green:
And if you've really got some cash to blow:
Bonus!
If you've gotten your hands on a book cart that's seen better days, or are feeling extra creative, you can always head to Pinterest for ideas on how to spruce it up or even transform it. Here's an amazing book cart makeover: