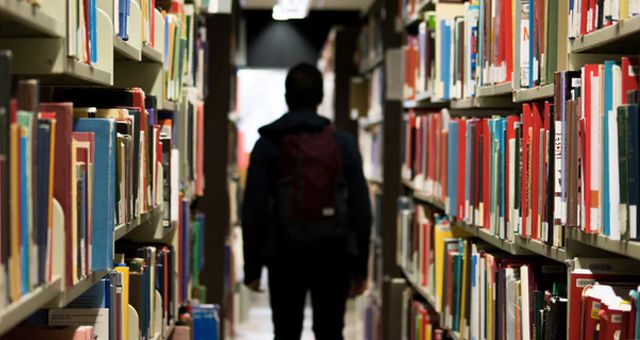 Libraries
Visit 28 of the Best Libraries in the World
In his keynote speech for the American Library Association's 2019 annual conference, Jason Reynolds spoke of libraries as "sacred" spaces. I'm inclined to agree. There are many of us for whom libraries are very close to sacred spaces of worship, and the architecture of many of them rivals some of the world's most famous cathedrals, mosques, and Buddhist temples. I also find it no coincidence that many of the best libraries in the world have ties to holy places as well.
While the library of my dreams is a fictional one (Beauty and the Beast), there are many in this world that give it stiff competition. Here's some of the best libraries in the world: the oldest, the largest, and more.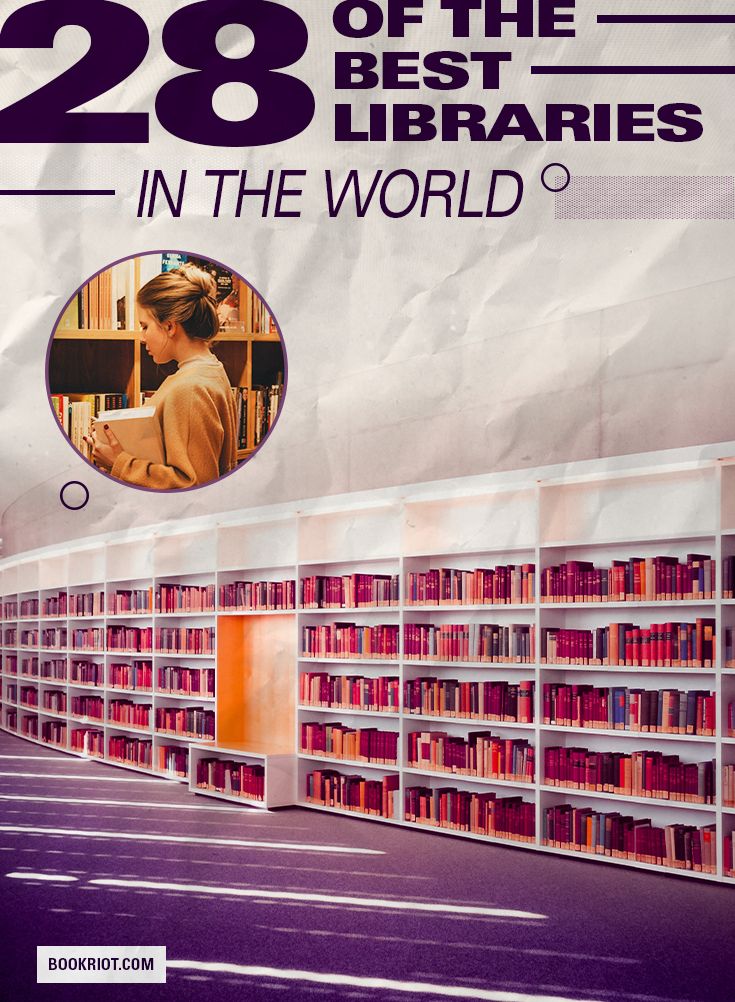 Because, as much as we would love to, we can't visit the ancient library of Alexandria.
Khizanat Al Qarawiyyin, University of al-Qarawiyyin, Morocco
Said to be the oldest library in the world, and it was founded by a woman (who run the world, right?). Opened in 859, the library houses 4,000 rare books and manuscripts and was lovingly restored by another woman, Aziza Chaouni.
Get a better look into this library here.
Rampur Raza Library, Rampur, India
The Raza library was established in the late 18th century and is home to many Indo-Islamic treasures, including the first translated manuscript of the Qur'an. Essentially, it's the kind of library where you can expect to find the staff decked out with those little white gloves.
Biblioteca Palafoxiana, Puebla, Mexico
"He who succeeds without books is in an inconsolable darkness, on a mountain without company, on a path without a crosier, in darkness without a guide."
So said Juan de Palafox y Mendoza, the bishop of Puebla who donated 5,000 books to the Colegio san Juan in 1646 on the proviso that they be available to anyone who wished to use them.
Bodleian Library, University of Oxford, Oxford, United Kingdom
The Bodleian library epitomises what it means to be British. It's connected to a duke and is really old. Established in 1602, the Bodleian is one of the oldest libraries in Europe and the second largest in England (second only to The British Library).
Admont Abbey Library, Admont, Austria
This library is not only one of the oldest, but one of the most beautiful. It's a must for Bookstagram bragging rights. It was built in 1776 with seven cupolas containing frescoes by Bartolomeo Altomonte depicting human knowledge as laid out in the Enlightenment. This is the library of dreams.
5 of the Largest Libraries in the World
One day I hope to dedicate a room in my house to floor to ceiling shelves lined with books upon books upon books. Until then, I'll have to make do with some of the biggest libraries in the world.
Library of Congress, Washington, D.C., United States
Items in catalogue: 164 million.
British Library, London and Boston Spa, United Kingdom
Items in catalogue: 150 million.
New York Public Library, New York, United States
Items in catalogue: 55 million.
Library and Archives Canada, Ottawa, Canada
Items in catalogue: 54 million.
Russian State Library, Moscow, Russia
Items in catalogue: 44.4 million.
8 of the Most Beautiful Libraries
And because I know that we're all just doing this for the 'Gram, the eight most beautiful libraries in the world are:
Mediatheque Sandro Penna, Perugia, Italy
This library opened in 2004 as a pink disk that shines at night. It's somewhat of a beacon to the neighbourhood it is situated in. A call to arms to come and read.
Wiblingen Abbey Library, Ulm, Germany
Rivalling the Admont Abbey Library in beauty, this is another testament to the beauty of European art and architecture and the love of books and study.
Handelingenkamer, The Hague, Netherlands
The leaded glass dome ceiling that was built for the practicality of letting in light at a time with no electricity is what gives this library its beauty. The light shines down on all four stories, presenting the cast-iron rails and staircase in their full majesty.
National Library of Sejong City, Sejong City, South Korea
The upward arc of this library seems to defy gravity. It opened in 2013 and is a testament to modern design.
Melk Abbey Library, Melk, Austria
Another Abbey library, what more is there to say? The meticulousness of the beauty is enough to hush you before any librarian has a chance to put finger to lips.
Joe and Rika Mansueto Library, University of Chicago, Chicago, Illinois, United States
The elliptical glass dome is enough to stop you in your tracks. Beautiful from the outside and inside, this is, to me, one of Chicago's lesser known gems.
Seattle Central Library, Seattle, Washington, United States
This library is testament to the hidden beauty of glass and steel.
https://www.instagram.com/p/BkQYQaeFvi9/?utm_source=ig_web_copy_link
Balme Library, University of Ghana, Accra, Ghana
Not all beauty is majestic. Some is understated but equally spectacular.
9 of the Most Popular Libraries in the World
…So you know which ones to avoid if, like me, you don't like large crowds and wish for more intimacy with your books.
New York Public Library, New York, New York, United States
Visitors per year: 18 million
Brooklyn Public Library, Brooklyn, New York, United States
Visitors per year: 8.1 million
National Library of China, Beijing, China
Visitors per year: 5.6 million
State Library of Victoria, Melbourne, Australia
Visitors per year: 2 million
Library of Congress, Washington D.C., United States
Visitors per year: 1.9 million
British Library, London, United Kingdom
Visitors per year: 1.5 million
Royal Danish Library, Copenhagen, Denmark
Visitors per year: 1.44 million
Berlin State Library, Berlin, Germany
Visitors per year: 1.4 million
Bibliothèque Nationale de France, Paris, France
Visitors per year: 1.15 million
Bonus: The World's Smallest Library
Hogsback Library lies in a small village in the South African mountains and has the most restrictive opening times of any library. It is open 3:00–4:00 pm on a Wednesdays and 9:30-10:30 am Saturdays. I guess I'll just be over here not complaining about my local library's opening hours.