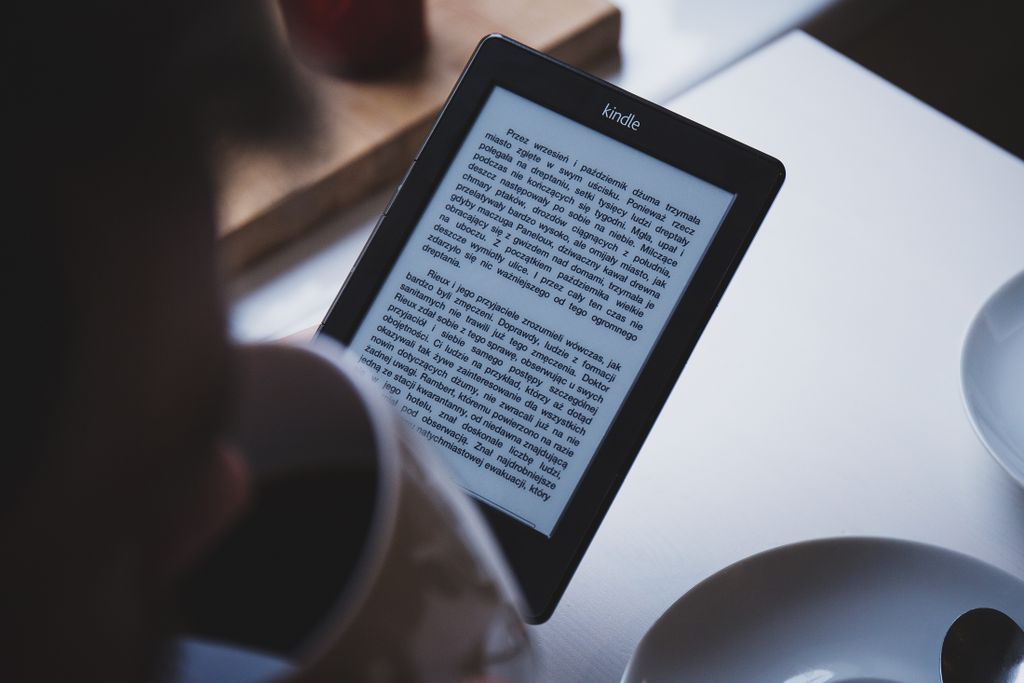 Lists
50 Of the Best Kindle Unlimited Books Available in 2018
This content contains affiliate links. When you buy through these links, we may earn an affiliate commission.
Kindle is a very useful tool if you want to read books and take them everywhere with you. You can either get the device (perfect for travel or starting a book club!) or you can download the app for free for your phone. You then have the option to buy ebooks, each price varies but you can find books from $1.99 to $10 USD. But what is amazing is that they give you another choice to get books: Kindle Unlimited (KU). Is it really worth it? I managed to compile a best Kindle Unlimited books list you can check out and decide for yourself.
If you want to try, Book Riot is giving you a free trial for you to use Kindle Unlimited. You can get easily lost in that big ocean of books. Sometimes it's hard to find that perfect book for you on KU. But I'm here to tell you that it's possible. With this best Kindle Unlimited books list you can even find that book just for you.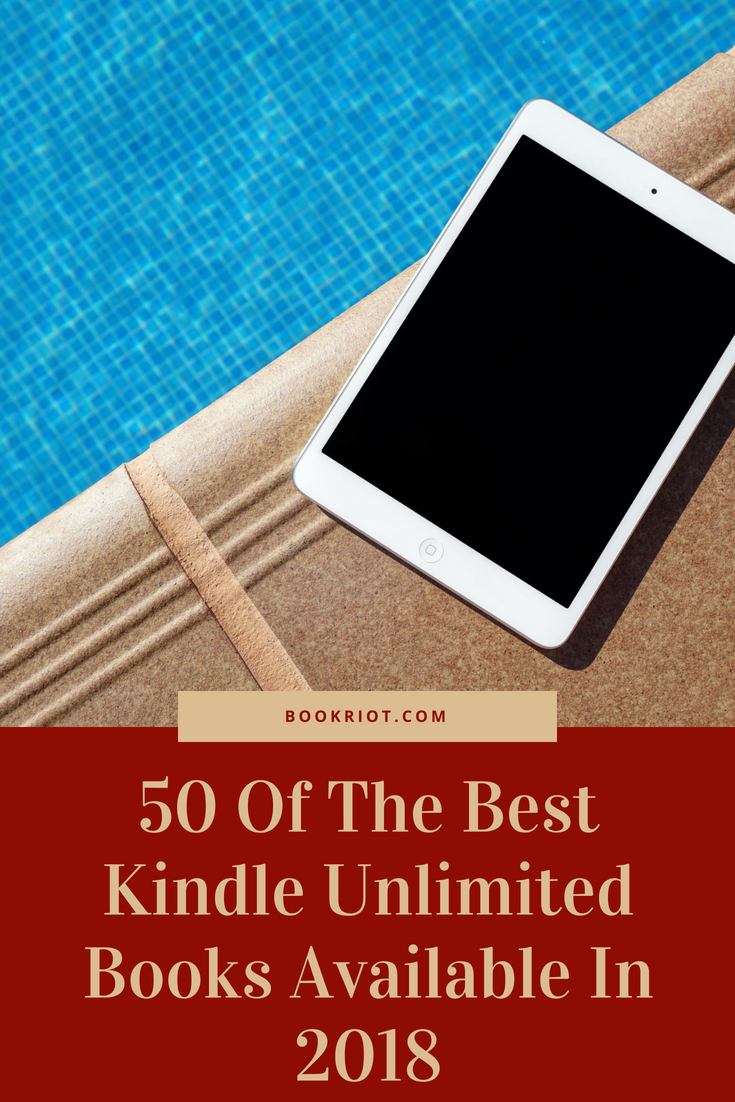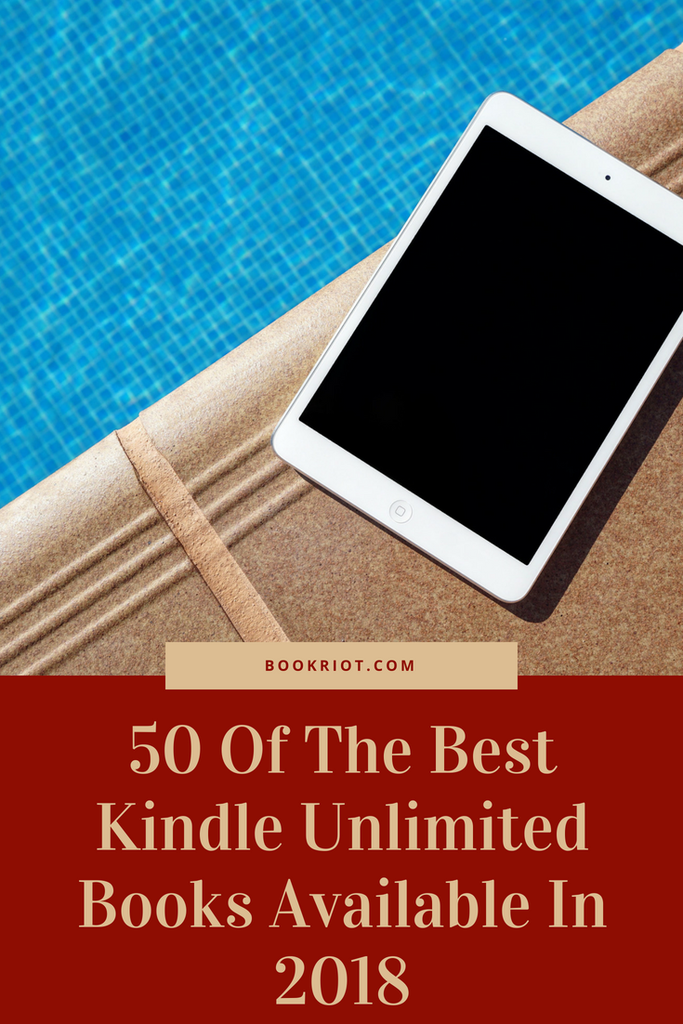 Nonfiction Kindle Unlimited Books
John and Jenny were just beginning their life together. They were young and in love, with not a care in the world. Then they brought home Marley, a wiggly yellow furball of a puppy. Life would never be the same.
If you have watched and loved the movie, this is where it all started!
Told with a lyrical, almost-dreamlike voice as intoxicating as the moonflowers and orchids that inhabit this world, Monsoon Mansion is a harrowing yet triumphant coming-of-age memoir exploring the dark, troubled waters of a family's rise and fall from grace in the Philippines.
Aside from the synopsis, the cover caught my eye instantly as well.
In this prejudice-busting, body-positive memoir told with raw honesty, an adventurous spirit, and a sharp sense of humor, Valerio takes readers along on her journey from first-time racer to ultramarathoner and proves that anyone can become a successful athlete.
Irreverent, hilarious, and untraditional, This Is Just My Face will resonate with anyone who has ever felt different, and with anyone who has ever felt inspired to make a dream come true.
If you've been wanting to see the world but money has been holding you back, then this guide is your solution. Stop paying thousands of dollars in airfare and start outsmarting the airlines. Great flight deals are waiting for the savvy travelers that know where to find them.
Young Adult
If there is a map, Nix's father can sail his ship, The Temptation, to any place and any time. But now that he's uncovered the one map he's always sought—1868 Honolulu, the year before Nix's mother died in childbirth—Nix's life, her entire existence, is at stake.
Ruined by Amy Tintera
Emelina Flores has nothing. Her home in Ruina has been ravaged by war; her parents were killed and her sister was kidnapped. Even though Em is only a useless Ruined—completely lacking any magic—she is determined to get revenge.
Charlotte Holmes has always intrigued Jamie Watson; after all, their great-great-great-grandfathers are one of the most infamous pairs in history. But the Holmes family has always been odd, and Charlotte is no exception.
Betrothed since childhood to the prince of Mynaria, Princess Dennaleia has always known what her future holds. Her marriage will seal the alliance between Mynaria and her homeland, protecting her people from other hostile kingdoms.
But then she begins to fall for her betrothed's sister.
Sixteen-year-old physics nerd Aysel is obsessed with plotting her own death. There's only one problem: she's not sure she has the courage to do it alone. But once she discovers a website, Aysel's convinced she's found her solution—Roman, a teenage boy who's haunted by a family tragedy.
Trigger warning: Suicide.
Nathaniel Rawlings has put up a priceless family heirloom as a scavenger hunt prize. He risked it because he knew, absolutely positively, that he would win. That was before he met Maddie.
Partnered together, they'll race across Europe, dodge betrayal, and ultimately learn the true meaning of priceless.
After Quinn's boyfriend, Trent, dies in an accident their junior year, she reaches out to the recipients of his donated organs in hopes of picking up the fragments of her now-unrecognizable life.
Seventeen-year-old Abby has only one goal for her summer: to make sure she is fluent in French. Eight weeks. 120 hours of class. 80 hours of conversation practice with someone who is the exact kind of boy she was hoping to avoid.
When Geri Lazaro's dance studio gets a leak and her class has to dance in a smelly studio that doubles as an aikido dojo, she thinks her life couldn't get any worse. There is also a cute Dojo guy who keeps showing up, her mom is in love with a new guy, and she's failing algebra!
Pitched as Jane Austen meets Gossip Girl, Prom Queen Perfect takes us into high school with Alex dela Cruz and Adam Cordero, childhood friends but now enemies.
When the annoyingly gorgeous Adam Cordero calls her selfish, Alex dela Cruz decides to prove him wrong by transforming Christy Marquez from an invisible misfit into a ruling princess of Asia Pacific Academy.
Princess Valentina lives a reasonably comfortable life, but after her mother's death, her father gets tired of taking care of her and locks her in a tower.
Until one day, another girl passes by on her horse and Valentina wonders if she's finally brave enough to seize her chance of freedom.
With his city life behind Paul Hiroshima, there was definitely no reason to make the best out of a bad situation—that is, until he meets the amazing Felicia Abelard.
Over a love of comic books and secret identities, Felicia becomes the sidekick to his hero. But there's just one problem: they weren't supposed to fall in love.
When a safari guide and the girl she is crushing on venture into the savanna alone, they uncover a plot by a gang of poachers to enslave the unicorns. They must save the creatures Kara loves while struggling not to succumb to their love first.
He was gone for three days. Sucked out to sea in a tidal wave and spit back ashore at Coney Island with no memory of what happened. Now his dreams are haunted by a terrifying silver mermaid with razor-sharp teeth.
Romance Kindle Unlimited Books
Ruth Kabbah is rude, awkward, and—according to everyone in town—bad news. Thing is, no-one will tell Evan why.
But he desperately wants to find out. Because Ruth doesn't seem evil to him; she seems lonely. And funny, and clumsy, and secretly quite sweet, and really f*%king beautiful…
For Nola Williams, until she achieves every dream and goal on her to-do list, love was to be avoided at all costs. That had been an easy task…until she met Logan Hart. He has the power to help Nola achieve her dreams in a fraction of the time it would take for her to do it on her own, so they make an agreement to fake date for a year.
She'll do anything to prove he's guilty. He'll do anything to prove he's not. But it's only a matter of time before their fierce battle of wits gets oh so hot and personal.
She needs his help, but she can't stand him. Though when they start spending time together, they realize their real selves behind those walls. And resisting is impossible now.
All Cherry wanted was a night or two with the hottest man she'd ever seen. Turns out, that man is actually a prince, and now he needs her to play princess.
Well, princess-to-be. One year as his fake fiancée, and he'll make all her problems disappear. Easy. Right?
Gorgeous hotel heiress Katelyn "Katie" Morrison seems to have it all. After she crosses paths with Dean Prescott—the only man she's ever loved—Katie realizes there's a gaping hole in her life. But even more of a shock is that after the ceremony she gets an even bigger surprise: a baby girl left on her doorstep.
It took six months for the ice around Parker's heart to freeze. Can Kane warm her up to his love in one week?
When this travel blogger crosses paths with this guy, they mutually, but unofficially, decide to share a night—or three or four—of anonymous pleasure. Will they end up experiencing much more than either of them bargained for?
If there's one man that store clerk and amateur photographer Diane Petit really, really, actively hates, it's fragrance mogul Sebastian Darcy who stole her father's company—and wrecked the man's health in the process.
But the arrogant hero had better brace himself, because Diane has vowed revenge.
Wilhelmina Allende is a prima ballerina. When tragedy turns her beloved Paris into a gilded cage, she jumps at the chance to work with one of the most prolific choreographers she's ever seen in Broadway.
Daphne Cardenas is the best wedding planner around, and everyone knows it. She's hired as an emergency replacement one month before a wedding—because the groom fears his fiancée is falling for the wedding planner they first hired for the job.
Five-minute girlfriend. This is what Jett signs up for when she meets Adrian and his band Arabella at beach music festival Summer Storm. One kiss and the attraction is too electric to ignore, but Jett has no room for love and Adrian is Mr. Relationship.
As a princess who's sunk a yacht and been caught kissing pop stars, it's easy for her aunt, the regent, to think she's ill prepared for the throne. But Nina doesn't think that having to fake date Felipe, the handsome, squeaky clean Prince of Concordia was the best solution for that.
Isaiah Noble has returned home to Sweet Rapids, Nevada to help his family business. When he walks in to Tessa Everett's bakery, he finds more than her desserts irresistible.
As a consequence of too many martinis at a Las Vegas's wedding, she wakes up the next day with a hangover, a ring on her finger, and in the bed of a man from her past.
But after a big heartbreak, she might not be ready to open her heart again.
Just when her battle begins and running seems to be the most viable option, she, with her son, stumbles into the presence of one pushy, overbearing, food obsessed tiger who doesn't seem too interested in letting her go…
After a painful divorce, he prefers not to let the women in his life get too close, especially not a hot single mother.
But beyond the physical attraction, Jackie's vulnerability pulls at him, making him question his arm's length policy.
Manhattan fashion maven and magazine editor Melinda Mitchell shuns the social media spotlight. That is, until a tipsy girl's night out ends with her first Facebook account and a friend request from none other than her secret high school crush, Nolan Parker.
Cordelia "Delie" Bledsoe is out of luck. She has the care of several children, as teacher in the local school, who have been abandoned by their parents. She wants to take them to her family in Pittsburgh to live on a family farm, but Champion Bates shows up, insistent on helping her.
Feud by Phyllis Bourne
An inherited house that comes complete with a tall, dark and sexy neighbor—it's a romance no-brainer, right?
Until Alexandra Bridges learns of the hundred-year-old family feud that makes the hunk next door her sworn enemy for life.
Aisha by Ikhlas Hussain
Twenty-two year old Aisha Ali doesn't believe in love. What she does believe in is arranged marriage, and that's exactly what she does at The Islamic Marriage Bureau: she matches people up. Aisha's views on men and marriage are shaken up when Adam Swift, a Muslim convert from Toronto, comes to her small town.
Girls are a risk college freshman Ainsley Carmichael can't take. Her powerful political family sees her as the Chosen One who will someday be president. Upholding a carefully crafted veneer is second nature until the first day of class when Maya's mysterious gray eyes hold her in thrall.
graphic novels and manga
At Miss Qiunzella Thiskwin Penniquiqul Thistle Crumpet's Camp for Hardcore Lady Types, things are not what they seem. Three-eyed foxes. Secret caves. Anagrams! However, Jo, April, Mal, Molly, and Ripley are five rad, butt-kicking best pals determined to have an awesome summer together…
16-year-old Marigold "Goldie" Vance lives at a Florida resort with her dad, who manages the place, and dreams to one day become the hotel's in-house detective. When Walter, the current detective, encounters a case he can't crack, he agrees to mentor Goldie.
A world where gods are the ultimate pop stars and pop stars are the ultimate gods. But remember: just because you're immortal, doesn't mean you're going to live forever.
In this post-apocalytpic sci-fi story, humanity has been devastated by the bizarre, giant humanoids known as the Titans. People believe their 100-meter-high walls will protect them from the Titans, but the sudden appearance of an immense Titan is about to change everything.
poetry collections
This is How It Starts is a collection of poetry and illustrations about heart aches, self-love and second love.
Poetry about nature, aliens, disability, cute girls, and outer space.
This is Gomez debut poetry collection and it's heartbreaking and bittersweet yet so beautiful.
If you've ever had your heart broken you would know that it takes courage to love again. Before I Lose My Nerve is a collection of poems about heartbreak, the journey to finding the courage to love again, and realizing the kind of love that one deserves.
With Signed, B, you can relate really hard with the emotions in the poems written. If you have always wanted for someone to know about the love you have for them, these poems will get to you.
---
What do you think are the best Kindle Unlimited books available right now?