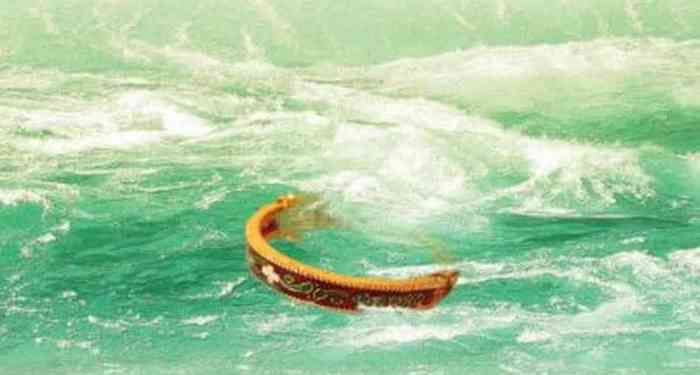 This content contains affiliate links. When you buy through these links, we may earn an affiliate commission.
Jhumpa Lahiri is absolutely an author you should know. Beyond her numerous awards (Pulitzer Prize, PEN/Hemingway Award, Guggenheim Fellowship, Asian American Literary Award, and National Humanities Medal, to name a few), Lahiri is one of the most talked about writers from the early 2000s. And with her new novel Whereabouts coming out on April 27, we may just see her name making headlines and bestseller lists again very soon. But if you're new to Jhumpa Lahiri's work, how do you decide where to begin? With novels, short story collections, and nonfiction titles, it can be challenging to decide where to start. That's why we've created this guide to the best Jhumpa Lahiri books from her debut in 1999 to today.
Who is Jhumpa Lahiri?
Born to Bengali immigrants in London, Jhumpa Lahiri moved to Rhode Island with her family at the age of 3. The first-generation immigrant experience, particularly for Indian Americans, is a focus of much of her work. Her characters frequently face cultural clashes between their homelands and their new home countries. She also highlights the difficult position of first-generation Americans as they navigate their parents' expectations while trying to live authentically. Lahiri's prose is quiet and spare, yet remarkably powerful, and her characters' struggles with legacy and societal expectations are unforgettable.
After moving to Italy in 2011, Lahiri learned to speak and write in Italian, growing fascinated with the language and the process of translation. Starting with translating works by other authors from Italian to English, Lahiri then tried something entirely new. She began writing in Italian, exploring how the new language impacted her work, and then translating it into English. In this way, she published two nonfiction essay collections and a novel in Italian. Her upcoming novel Whereabouts was first published in Italian in 2018.
Jhumpa Lahiri's work has grown and morphed since her debut short story collection was published in 1999. Her future books are sure to take readers on an unexpected journey. But for now, let's talk about where to start with the Jhumpa Lahiri books currently available.
Start With Short Stories
Next, A Novel
Meet the Author
---
We hope this guide to the best Jhumpa Lahiri books helped you decide where to start with the beloved author's works! Be sure to check out Reading Pathways to your favorite authors. You might also enjoy: