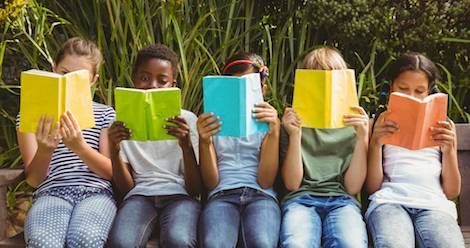 This content contains affiliate links. When you buy through these links, we may earn an affiliate commission.
Looking for some amazing Islamic books for kids? Maybe you want to help your little one understand their culture and faith more. Or, you want to broaden your kid's horizons and make them more empathetic toward their Muslim peers. Islamic children's books have been bubbling up for some time, and now there are a lot to choose from. We already enjoy many of these at home, but I will definitely be adding some to my son's bookshelf as he grows older. Whether you're Muslim or not, this list of 16 of the best Islamic books for kids (with recommended age ranges) is definitely worth checking out.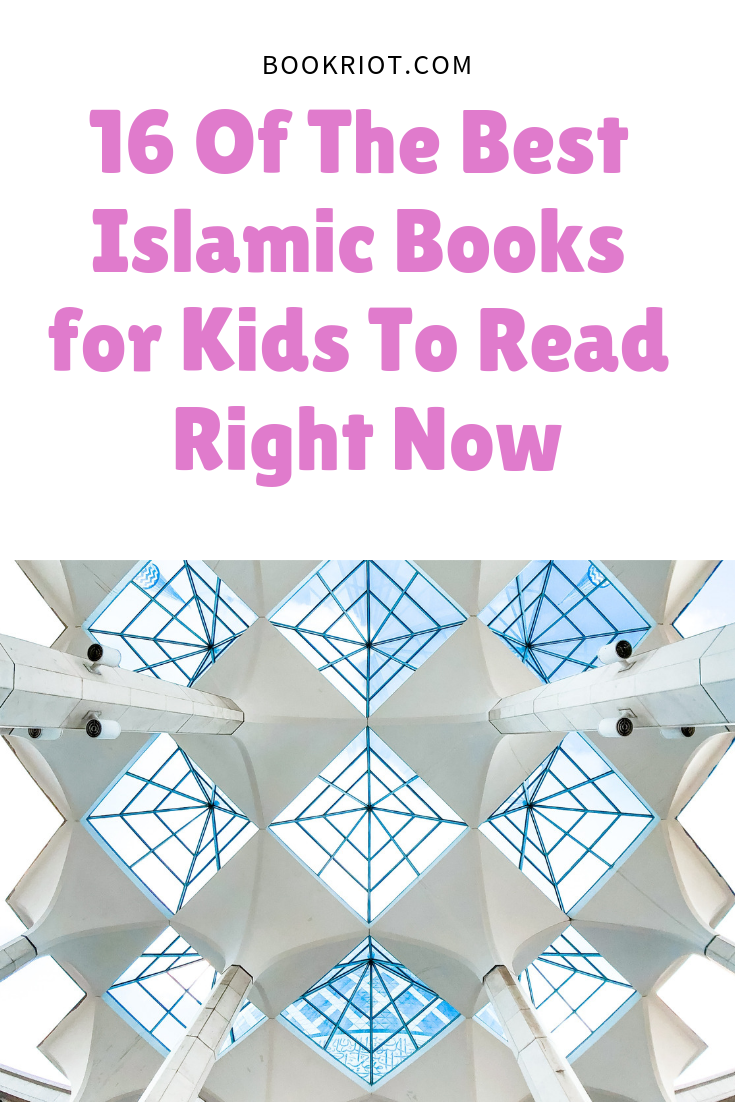 16 of the Best Islamic Books for Kids
If you think learning the English alphabet can be challenging for little kids, imagine needing to learn a completely different script and language as well? Most Muslims learn Arabic in order to read the Qur'an. So an alluring Arabic alphabet book—sleek with modern colors and design—would make that process much more enjoyable and memorable. Alif Baa Taa is charming in its simplicity, with warm muted colors that capture the character of a wide gamut of vocabulary, including camels, pumpkins, and airplanes.
Every child, Muslim or otherwise, should look up to and learn about Malala, and this book is a beautiful introduction to her story for very young readers. Malala's strength of character and dedication to education for all children highlights virtues and teachings important in Islam. This book conveys her passion, but is simple enough not to overwhelm little ones. It's sure to inspire any reader.
The most recognizable holiday and time of year for Muslims deserves an equally recognizable story, right? So, seeing Ramadan and Curious George together is great fun. There are so many reasons why this book is a staple in Muslim households, and should be in non-Muslim homes too. I for one love how Curious George playfully and earnestly takes part in the different elements of Ramadan, like waking up early to eat, fasting, giving to the poor, and celebrating with loved ones. If you're going to have one Ramadan book (and there are plenty!), you can't go wrong starting with this one.
4. Big Red Lollipop by Rukhsana Khan and Sophie Blackall
(4–7)
An ideal story for kids with siblings, this book tells the tribulations of childhood in an immigrant family, trying to navigate the social spheres in a new country. For the sisters in this book, that revolves around party invitations and the clash of customs regarding who can and should attend those parties (note: little sisters are not invited!). I like this book because it invites readers to observe a typical Muslim family from a non-western culture. Plus, readers learn how challenging it can be to have to change your behavior for someone else's social rules.
5. Under My Hijab by Hena Khan and Aaliya Jaleel (Lee & Low Books)
(4–7)
I'm really excited for this book to come out in February, as it will be a heartwarming addition that breaks down barriers. In this case, the barrier of believing Muslim women who wear hijab are oppressed. The young protagonist is surrounded by empowered and empowering women in her life, who have professional, social, and home roles that make them special. And each of them wears the hijab (headscarf) in their own way, teaching the young girl that she should do what feels right to her.
6. Deep in the Sahara, by Kelley Cunnane and Hoda Hadadi
(4–8)
Another book about the significance and tradition of hijab, this book enchanted me with its poetic language and insightful exposé of Mauritanian Islamic culture. Respect for women and for their choices permeates the book, as young Lalla realizes why her mom and sister wear the hijab. For them, hijab is more than just tradition or a beautiful manifestation of their faith. Readers feel the rush of excitement when Lalla gets to wear it herself, and begins her prayer with her mom.
7. Golden Domes and Silver Lanterns: a Muslim Book of Colors by Hena Khan and Mehrdokht Amini
(3–7)
One of my favorite Islamic children's books these days, this book is a festival of color and culture. One of Hena Khan's seminal children's books, this breathtaking picture book explores many important elements of Islamic culture, from prayer rugs to mosques and clothing. Young children will love the enchanting quality of the artwork, and will feel inspired to observe the colors of their worlds too.
One of the most extraordinary aspects of Islam is how multicultural its practitioners are. This book celebrates the heritage of one such family. Written as a letter, a father tells his daughter how to prepare herself, be proud of, and hold fast to her identity and intersectionality. "No matter what they say, know you are wondrous," he tells her. Their Muslim faith and indigenous roots intermingle harmoniously through the artwork and poetic language. It's a true celebration of the diversity of the Muslim community.
Who doesn't love a little quest with a duck sidekick? Ilyas and Duck gives adults a simple (but not simplistic) way to explore the inevitable question "Where is God?" with children. Along the way, readers young and old can behold the mysteries of God, the universe, and faith in general. This Islamic children's book is really an accessible book for many spiritual backgrounds, as it relays that God's evidence is everywhere.
These instructive stories from Mulla Nasruddin, a 13th century mystic whose stories are well known across the Islamic world, give children a good laugh as well. All of the stories are short and easily digestible, their morals evident though not blatantly stated. Exquisite vibrant artwork tickles the senses as readers seek out the Mulla in each page of illustrations. Because these stories will be unknown to a non-Muslim children, and possibly unfamiliar to American Muslim kids too, it's a great find for any lover of folklore.
11. Muhammad by Demi
(7–10)
As the final messenger of God, Prophet Muhammad is the most loved and revered prophet in Islam. This exquisite biography traces his life, and in doing so, the origins of Islam. Demi weaves the story with a clear narrative and respectful artistry, adhering to Islamic tradition of not depicting the Prophet's face but using gold leaf instead. The effect is wondrous. To understand the heart of Islamic belief is to understand the life of Prophet Muhammad. This book depicts the faith that motivated him to face adversity by believing in one god. This is an ideal introductory book for children and adults.
12. Going to Mecca by Na'ima B. Robert and Valentina Cavallini
(5–11)
The most important journey any Muslim can ever take is the journey to Mecca to perform Hajj, the pilgrimage that honors and revisits pivotal moments in Islamic history. Yet this journey is far less known or understood than Ramadan and fasting is. Therefore, a book like this one is necessary to help little ones understand one of the pillars of their faith and to introduce others to the Ka'aba (the House of God in Mecca), and other important locations and rituals in Islam.
This picture book biography reveals the accomplishments of Muhammad Yunus, a remarkable individual who developed microcredit, the movement to give small loans to the poor and enable their movement in society. The story traces his life and education. Yunus founded the Grameen Bank to help a struggling woman who only needed a loan of twenty-two cents. Helping the poor is a fundamental aspect of Islam, and reading about a modern Muslim figure who revolutionized treatment of the poor is an extraordinary experience.
I love the earnestness of this story about two Pakistani American sisters who make a wild journey into India to find their grandmother's childhood home. The younger sister, Maya, is fearless and steadfast even in the scariest of circumstances. This book is a marvel that highlights the chaos and tragedy that befell India and Pakistan during the Partition—when India and Pakistan split into two countries in 1947. Maya is a young Muslim girl who confronts the friction between majority Hindu India and Muslim Pakistan. It's an uplifting tale about identity and acceptance, and a great adventure to boot.
Children have an opportunity to understand the role of Muslims in modern history through this book. It details the selfless work of Muslims who hid Jews during World War II in Paris's iconic community center and place of worship, the Grand Mosque. This captivating nonfiction book is rich with thoughtful research and hitherto unknown tales of heroism and heartwarming acceptance. It's an inspiring story for children to explore.
One of the most notable female Muslim role models of today is Ibtihaj Muhammad, whose inspiring performance in the 2016 Olympic Games is all the more special because of the challenges she faced leading up to it. As a young African American Muslim girl, she was out of place because of her identity well before she fell in love with fencing. This book describes her exciting journey to become an international phenomenon, entrepreneur, and activist.
---
What do you think are the best Islamic books for kids? Share your favorites in the comments!