Lists
8 of the Best Isabel Allende Books
This content contains affiliate links. When you buy through these links, we may earn an affiliate commission.
From 16th century Spain to the Inca Empire to the California Gold Rush, the best Isabel Allende books immerse readers in places, attitudes, and sensory details from the past. They're often multi-generational, focusing on the bonds between family members and how major societal changes affect them over the decades. They're also feminist, showing how patriarchy and colonialism constrain the characters' lives.
Who is Isabel Allende?
Isabel Allende was born in Lima, Peru in 1942 to Chilean parents. Her father's cousin, Salvador Allende, was her godfather and Chile's first socialist president. In 1973, General Augusto Pinochet seized power and overthrew Salvador Allende. From 1975 until 1988, Allende and her family lived in exile in Venezuela after helping other Chilean citizens escape.
President Obama presented her with the Presidential Medal of Freedom in 2014. Her other awards include the Chilean National Prize for Literature in 2010. Several of her books have been New York Times Best Sellers.
In this fascinating interview about her writing process, Allende said she's fluent in English but always writes fiction in Spanish. Margaret Sayers Peden was her English translator until 2010. After Peden retired, Anne McLean became Allende's English translator, and Frances Riddle translated Violeta, her latest novel, into English.
The Best Isabel Allende Books
Allende has published more than 25 books, which have sold 70 million copies worldwide and have been translated into over 35 languages. Allende's initial inspiration for her first novel, The House of the Spirits, was a letter she wrote to her grandfather on January 8, 1981. Since then, she always starts writing on that date each year. With such a prolific author, it can be hard to know where to start. She's been one of my favorite authors for years, so here are a few recommendations, in a suggested reading order.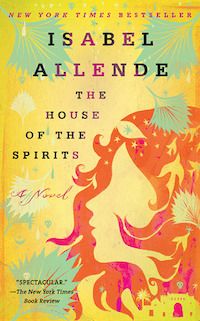 Like many other fans of her work, I recommend starting with Allende's first novel, first published in Spanish in 1982. It's a classic and a great introduction to her themes and style. This family saga about four generations of the Trueba family in South America incorporates feminism and magical realism. In 2022 on BR, I mentioned the novel's use of surprising images, including ghosts, birds in cages, mermaids, and flowers. Many of its ambiguously supernatural elements are associated with Clara, nicknamed Clara the Clairvoyant for her prescience.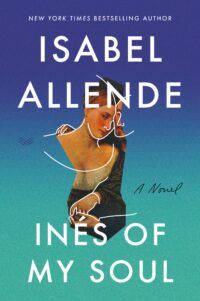 This 2006 historical novel reimagines the life of Inés de Suárez, the mistress of the conquistador Pedro de Valdivia, who colonized what would come to be known as the city of Santiago. Historians think de Suárez was the first Spanish woman to settle in the land now called Chile. She narrates her life from Santiago in 1580 at around age 70. Although historically, Suárez and Valdivia first met in the Americas, in the novel, he was her first love back in Spain. Like many of Allende's other novels, it's loosely inspired by real, historical figures, rather than trying to speculate on their actual lives.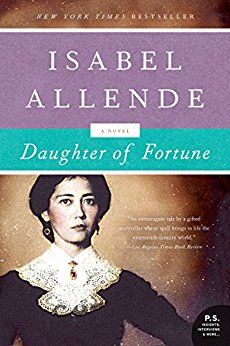 Eliza Sommers, the protagonist, is an English settler raised in Chile, and an adventurous and determined woman. Like many of Allende's characters, she's orphaned and must make her own way in life. Eliza gets caught up in the gold rush of 1849 in Northern California. Characters flock there from as far away as South America and China. Allende is gifted at evoking specific settings and making fictional characters — and fictionalized historical figures — believable.
The protagonist, Aurora Del Valle, was born in 1880 in San Francisco's Chinatown, and is the granddaughter of Eliza Sommers. This makes Portrait in Sepia a sequel to Daughter of Fortune. It's also a prequel of sorts to The House of the Spirits, introducing Clara's parents, Nívea and Severo del Valle. By looping novels and characters' families together, Allende makes them seem real and consistent. Like many women in Allende's books, the protagonist narrates her own story and considers her starting point arbitrary. Another section of the novel describes Severo's experiences as a soldier in a military hospital during the War of the Pacific in South America. It's a harrowing depiction of medicine at the beginning of germ theory.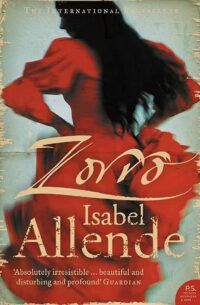 This novel provides a backstory for Diego de la Vega, the legendary outlaw character who American author Johnston McCulley created in 1919. It draws on McCulley's pulp fiction and the 1998 live-action movie The Mask of Zorro to explain Zorro's origins and quest for justice. Zorro had an aristocratic, Spanish father and an Indigenous mother. He studied in Europe, then returned to the Americas. Along the way to becoming a feared outlaw, he helps enslaved friends buy their freedom. It has some elements in common with Allende's other books, like fictionalized historical figures as characters, but it also shows her range.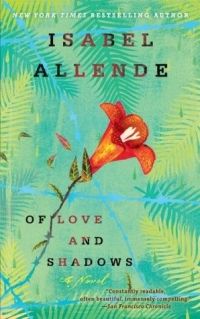 Allende's second novel, published in 1984, is less overtly magic realist than most of her other books. It combines politics, mystery, and romance. Irene Beltrán, an editor and journalist from the upper class, works with Francisco Leal, a photographer with more revolutionary politics. After Evangelina, a girl believed to have supernatural powers, disappears, Irene begins to realize the truth about their government. This novel is partly inspired by Allende's journalism career before she became a novelist. Critiquing a military dictatorship like Pinochet's was very personal for her.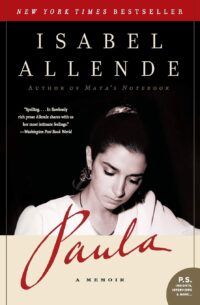 In Allende's latest novel, from 2022, the title character lives to be 100 years old, witnessing most of the 20th century in South America. She's born during the 1920 flu epidemic and dies during the COVID-19 epidemic. This makes it seem especially relevant now. Violeta narrates most of the novel to her grandson, who became a Catholic priest. Many of Allende's novels contain female characters narrating their lives in their own words and giving an intimate perspective on history.
For more suggestions, try our 100 must-reads of magical realism or books that take place in South America.