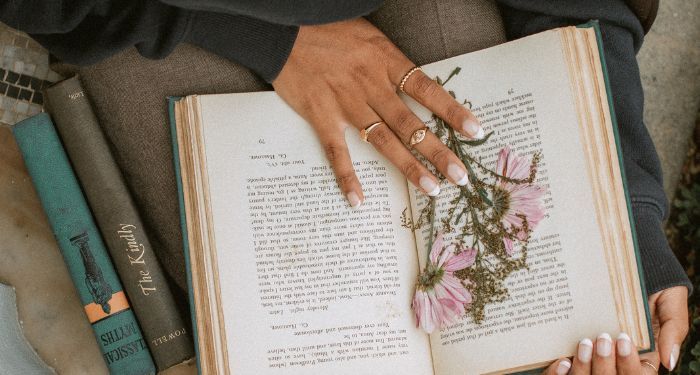 Poetry
Best Instagram Poetry Accounts
This content contains affiliate links. When you buy through these links, we may earn an affiliate commission.
Instagram is often criticized for being a time suck, a place to doomscroll, somewhere you leave feeling badly about yourself. When you game the algorithm, I don't think that has to be the case. Through careful curation, I've created a feed of poetry, dogs, frog content, and my best friends' lives. It's a lovely place to spend some time. I leave feeling inspired and refreshed, rather than jealous and drained.
I've written before about how poetry grounds me when I feel hopeless. It's still a first line of defense for me, but I've found infusing my days with a dose of poetry keeps hopelessness at bay. I especially love when the poetry finds me. Whether in a book that comes across my desk, a poem a friend sends me that made them think of me, or during my evening scroll, I love snippets of poetry that feel like they've been looking to tell me this exact stanza of poignant insight. Book Riot writer Carina Pereira put together a guide to Instagram poetry that you should absolutely check out if you're new here. If you're looking for a few more accounts to add to your feed and curate your algorithm, I have suggestions for the best Instagram poetry.
Click "follow" to update your feeds and curate the algorithm with the best Instagram poetry accounts to feed you art, truth, and beauty through poetry. If you need even more excellent accounts to follow, read 15 Instagram poetry accounts and 12 of our favorites. For all the aspiring poets out there, here are some tips on how to post poetry to Instagram.