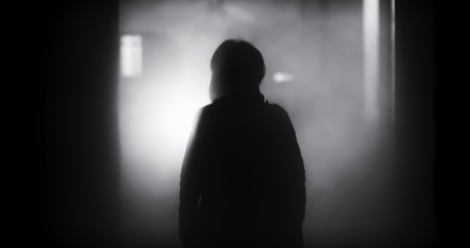 This content contains affiliate links. When you buy through these links, we may earn an affiliate commission.
For those new to the world of comics, it may seem as if the genre is made up solely of tights and capes and BOOM-POW-saving-the-world action sequences. But when you look closer, you start to see that there is so much more. And for those who spent their formative years hoarding their parents' John Saul and Stephen King novels, and who have grown up to revere the likes of Josh Malerman and Nick Cutter, you find something amazing. Because while part of the terror of reading a horror novel is the way in which your imagination interacts with the text, there is something special about an artfully-rendered full moon swallowing up the sky, or a beautifully drawn phantom creepy-crawling its way up someone's body as they sleep. Working together, writer and artist create something that brings horror to a whole new level. So which are the best horror comics with which to start?
The classic example of horror in comics is Neil Gaiman's Sandman series, followed by the ongoing Locke & Key from Joe Hill. But in recent years, horror writers and artists have been honing their craft and getting even better. From American Vampire, Outcast, Nailbiter, and Pretty Deadly to Monstress, Harrow County, Descender, and Injection, horror comics (and creators) have been evolving. I've mentioned some of my favorite horror comics in the past, in the context of larger horror lists, but here are (in my humble opinion) the 12 best horror comics that will really scare the crap out of you.
1. Nimona by Noelle Stevenson
Let's start slow. Dip a toe in. Stevenson's Nimona isn't billed as horror. No. This webcomic-turned-graphic-novel about an "evil" villain and his mysterious new shape-shifting sidekick is meant to be all-ages fantasy. And both the story and the drawings are, for the bulk of the book, both charming and silly. But as we near the end of the story arc, we begin to get a glimpse of the eponymous Nimona's true origin story, and the true extent of her powers. And it's surprisingly dark.
2. Wytches by Scott Snyder, Jock, Matt Hollingsworth, and Clem Robins
These are witches like you've never seen them before. Or—ahem—wytches. This story is about a family who relocates, eager for a fresh start, only to discover that something sinister lurks in the woods. Except the far greater danger may be closer to home. This story is thrilling in the way in which it reinvents the concept of witches, and the rules of human sacrifice, but it is the moody, atmospheric artwork that elevates it into high-level creepiness.
3. Clean Room by Gail Simone, Jon Davis-Hunt, and Quinton Winter
A woman's husband dies by suicide after reading a self-help book—and he may not be the only one. When the late wife goes looking into the author's background which, in addition to her self-help book, includes a cult-y self-help organization, what she finds is unexpected. There are three full volumes of this comic, and I don't want to give away too much of that long-ranging arc, so I'll stop there. But give it a try. The story will grab you.
4. The Empty Man by Cullen Bunn, Vanesa R. Del Rey, and Michael Garland
The premise: For the past year, the world has fallen prey to the Empty Man disease, and no one knows either its cause or how to cure it. Those who contract the disease suffer from fits of rage, hallucinations, and suicidal dementia. Sometimes, this leads to death. Those who "survive" end up living in a state of catatonia. The FBI and the CDC team up to investigate—and it's what they find that, for me, made this story well worth the read.
I came to Hill through his prose, quickly becoming a fan of his thanks to books like Horns, NOS4A2, and The Fireman. Within the comics world, he's probably best known for Locke & Key, but I'm partial to two of the stories in his graphic novel collection: The Cape and The Cape 1969, both illustrated by Zach Howard. A young boy has a cape that he dreams can really allow him to fly—until a terrible accident, after which it goes missing. When he unearths the cape years later, as an adult, he discovers the magic he envisioned as a child is more real than he thought. But this man is not the superhero he once dreamed of being. The way this comic explores the darker side of humanity is absolutely chilling.
6. Victor LaValle's Destroyer by Victor LaValle, Dietrich Smith, Joana Lafuente, Jim Campbell, and Micaela Dawn
I'm pretty sure I've raved about this comic multiple times here on Book Riot. In Destroyer, LaValle tells the story of Frankenstein's last descendant, and the lengths she'll go to in order to reconnect with the son she lost. But what elevates this book beyond your basic creature feature is the ways in which it delves into questions of humanity and racism. Its vibrant artwork acts as the cherry on top.
7. Winnebago Graveyard by Steve Niles, Alison Sampson, Stéphane Paitreau, and Jordie Bellaire
This is the story of a family traveling across the country in a Winnebago, ending up stranded in a small town where something very weird is going on. I especially enjoyed the creeping horror of this short series though, by the end, I wished they had more space to let the story breathe. This comic also contains one of my favorite panels, visually, which I found to be chillingly gorgeous. Go on. Look for it.
8. Regression by Cullen Bunn, Danny Luckert, and Marie Enger
As I was browsing the shelves at my LCS, the cover of the very first issue in this series caught my eye. The detail in the explosion of bugs crawling up the protagonist's neck was mesmerizing. It grossed me out. So obviously, I had to buy the thing. But this story is about far more than creepy-crawlies. The first arc in this series focuses on a man who's having hallucinations. A friend takes him to see a hypnotist, who dabbles in past-life regression—but the experience only makes things worse. Far worse. I don't know if I like the turn the second arc has taken, but I am fascinated by the question of how our past lives can affect our present.
9. Ice Cream Man by W. Maxwell Prince and Martin Morazzo
This one's fairly new. Just three issues in, actually. But I don't plan to stop reading. It's a series of one-off tales that all have—either at their center, or just at the periphery—a demonic ice cream man. I know. It sounds weird. But just try the first issue. You'll see. The appeal of this one, for me, is in the juxtaposition between the charming sweetness of its suburban setting and the darkness that lies beneath.
10. Abbott by Saladin Ahmed, Sami Kivela, Jason Wordie, and Taj Tenfold
Another new one, only two issues in, Abbott tells the tale of a female reporter hot on the trail of a case no one else wants to cover. The eponymous Abbott is used to being the only reporter willing to bring attention to incidents affecting her black community. But something about this latest gruesome case piques her interest for another reason entirely—and it may have something to do with the occult.
11. Gideon Falls by Jeff Lemire, Andrea Sorrentino, and Dave Stewart
Lemire is known to be incredibly prolific within the comics world, and his stories have been highly acclaimed. But while much of his work skirts up against the edge of horror, this new series (just one issue in) approaches it head-on in a way I can't wait to see unfold. The gorgeous artwork. The slowly unspooling—and troubling—story about a mysterious black barn that seems to just appear. I'm wetting my pants in excitement for the next installment.
12. Infidel by Pornsak Pichetshote, Aaron Campbell, and Jose Villarrubia
Ohmygod you guys. I picked up the first issue of this one just last week, and had to immediately add it to my pull list. The plot—about an American Muslim woman who moves into her intolerant mother-in-law's apartment building, where she occasionally catches glimpses of horrifying entities—is gripping and multilayered. The artwork is downright terrifying. And the cliffhanger that ended issue one is killing me. Between this series and the previous few on my list, we can all have our fill of good horror well into the rest of 2018.
Disagree with my list? Which do you think are the best horror comics of all time?