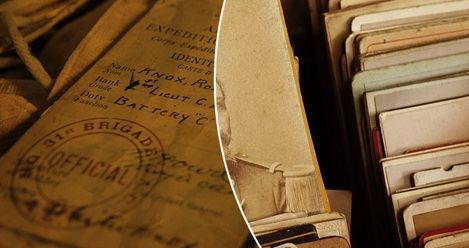 This content contains affiliate links. When you buy through these links, we may earn an affiliate commission.
Whittling all historical fiction books into one manageable list is impossible, truly. Instead of putting together a list of the 223,546 best historical fiction books, I opted instead for adult historical fiction showstoppers that present a wide array of time periods, places, characters, and more. We read historical fiction because we want to travel through time and space. This list, I believe, gives you the broadest view of our world's shared past.
Now, who's ready to travel time and space with me?
What is historical fiction?
A historical fiction definition seems simple enough: it's fiction that takes place in the past. Typically, historical fiction books are written at least 30–50 years after the event or time period has taken place. While some of it may be remembered from a lived experience, a lot of a historical fiction novel's conception comes from research.
In addition, historical fiction is usually considered more realistic in nature. Genre-bending books, though, have shown how a bit of fantasy or magical realism can enhance our understanding of the past. Because of this, I believe historical fiction books are also those that simply couldn't have happened in any other time or place. The time period of the book and the real historical events that occurred during that time play as crucial of a role in the story as any character or plot twist.
You can also read a more in-depth discussion of this at the Historical Novel Society. Find more of our favorite historical fiction authors writing today here.
Some notes on this historical fiction list
In the following list, you'll see books with fantastical elements, mystery, and romance. Some will have very recognizable historical figures starring as main characters, while others will tell the lesser known stories of people from the past.
Since we also have some fantastic lists on other historical fiction sub-genres, I've refrained from including as many historical fiction books on the following topics (though some definitely do appear). For even more reading, check out:
Along with this list, that gives you 678 of the best historical fiction books to work through (#sorrynotsorry to your TBR pile).
Each book in the following list notes the setting and time period. This is a general approximation, only usually giving the first setting and time period from a book as many of these span multiple generations and regions. I've also only included one book per author to increase our reach here. All book descriptions come from Amazon.
And, with that, read on for the best historical fiction books for adults.
The Best Historical Fiction Books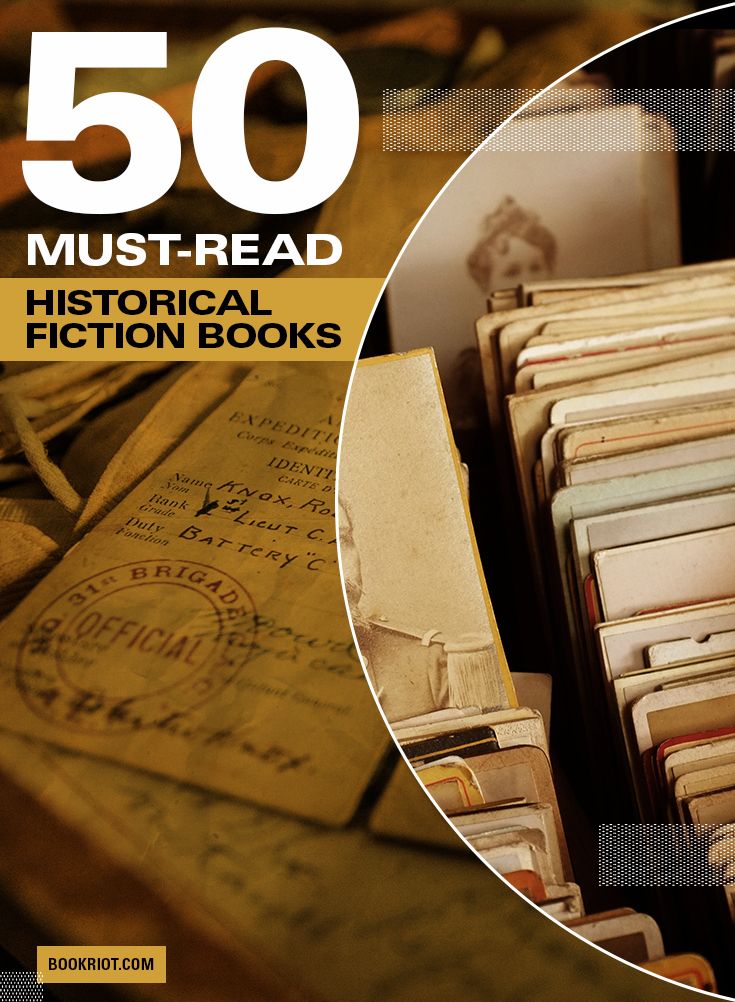 Time Period and Setting: 192os, Russia
Description: In 1922, Count Alexander Rostov is deemed an unrepentant aristocrat by a Bolshevik tribunal, and is sentenced to house arrest in the Metropol, a grand hotel across the street from the Kremlin. Rostov, an indomitable man of erudition and wit, has never worked a day in his life, and must now live in an attic room while some of the most tumultuous decades in Russian history are unfolding outside the hotel's doors. Unexpectedly, his reduced circumstances provide him entry into a much larger world of emotional discovery.
Brimming with humor, a glittering cast of characters, and one beautifully rendered scene after another, this singular novel casts a spell as it relates the count's endeavor to gain a deeper understanding of what it means to be a man of purpose.
Time Period and Setting: 1900s, India
Description: Calcutta, 1919. Captain Sam Wyndham, former Scotland Yard detective, is a new arrival to Calcutta. Desperately seeking a fresh start after his experiences during the Great War, Wyndham has been recruited to head up a new post in the police force. He is immediately overwhelmed by the heady vibrancy of the tropical city, but with barely a moment to acclimatize or to deal with the ghosts that still haunt him, Wyndham is caught up in a murder investigation that threatens to destabilize a city already teetering on the brink of political insurgency.
The body of a senior official has been found in a filthy sewer, and a note left in his mouth warns the British to quit India, or else. Under tremendous pressure to solve the case before it erupts into increased violence on the streets, Wyndham and his two new colleagues―arrogant Inspector Digby and Sergeant Banerjee, one of the few Indians to be recruited into the new CID―embark on an investigation that will take them from the opulent mansions of wealthy British traders to the seedy opium dens of the city.

Time Period and Setting: 1800s, Canada
Description: It's 1843, and Grace Marks has been convicted for her involvement in the vicious murders of her employer and his housekeeper and mistress. Some believe Grace is innocent; others think her evil or insane. Now serving a life sentence, Grace claims to have no memory of the murders.
An up-and-coming expert in the burgeoning field of mental illness is engaged by a group of reformers and spiritualists who seek a pardon for Grace. He listens to her story while bringing her closer and closer to the day she cannot remember. What will he find in attempting to unlock her memories? Captivating and disturbing, Alias Grace showcases bestselling, Booker Prize-winning author Margaret Atwood at the peak of her powers.
Time Period and Setting: 1600s, England
Description: In the seventeenth century, the English Revolution is under way. The nation, seething with religious and political discontent, has erupted into violence and terror. Jacob Cullen and his fellow soldiers dream of rebuilding their lives when the fighting is over. But the shattering events of war will overtake them.
A darkly erotic tale of passion and obsession, As Meat Loves Salt is a gripping portrait of England beset by war. It is also a moving portrait of a man on the brink of madness. Hailed as a masterpiece, this is a novel by a most original new voice in fiction.
5. Beloved by Toni Morrison
Time Period and Setting: Late 1800s, U.S.
Description: Staring unflinchingly into the abyss of slavery, this spellbinding novel transforms history into a story as powerful as Exodus and as intimate as a lullaby.
Sethe, its protagonist, was born a slave and escaped to Ohio, but eighteen years later she is still not free. She has too many memories of Sweet Home, the beautiful farm where so many hideous things happened. And Sethe's new home is haunted by the ghost of her baby, who died nameless and whose tombstone is engraved with a single word: Beloved. Filled with bitter poetry and suspense as taut as a rope, Beloved is a towering achievement.
Time Period and Setting: Late 1700s, Jamaica
Description: A true triumph of voice and storytelling, The Book of Night Women rings with both profound authenticity and a distinctly contemporary energy. It is the story of Lilith, born into slavery on a Jamaican sugar plantation at the end of the eighteenth century. Even at her birth, the slave women around her recognize a dark power that they- and she-will come to both revere and fear.
The Night Women, as they call themselves, have long been plotting a slave revolt, and as Lilith comes of age they see her as the key to their plans. But when she begins to understand her own feelings, desires, and identity, Lilith starts to push at the edges of what is imaginable for the life of a slave woman, and risks becoming the conspiracy's weak link. But the real revelation of the book-the secret to the stirring imagery and insistent prose-is Marlon James himself, a young writer at once breath­takingly daring and wholly in command of his craft.
Time Period and Setting: 1930s, Germany
Description: It is 1939. Nazi Germany. The country is holding its breath. Death has never been busier, and will become busier still.
Liesel Meminger is a foster girl living outside of Munich, who scratches out a meager existence for herself by stealing when she encounters something she can't resist–books. With the help of her accordion-playing foster father, she learns to read and shares her stolen books with her neighbors during bombing raids as well as with the Jewish man hidden in her basement.

Time Period and Setting: 1900s, U.S.
Description: When Cooper McQueen wakes up from a night with a beautiful stranger, it's to discover he's been robbed. The only item stolen—a million-dollar bottle of bourbon. The thief, a mysterious woman named Paris, claims the bottle is rightfully hers. After all, the label itself says it's property of the Maddox family who owned and operated Red Thread Bourbon distillery since the last days of the Civil War until the company went out of business for reasons no one knows… No one except Paris.
In the small hours of a Louisville morning, Paris unspools the lurid tale of Tamara Maddox, heiress to the distillery that became an empire. But the family tree is rooted in tainted soil and has borne rotten fruit. Theirs is a legacy of wealth and power, but also of lies, secrets and sins of omission. The Maddoxes have bourbon in their blood—and blood in their bourbon. Why Paris wants the bottle of Red Thread remains a secret until the truth of her identity is at last revealed, and the century-old vengeance Tamara vowed against her family can finally be completed.
Time Period and Setting: Early 1900s, U.S.
Description: A gorgeous novel by the celebrated author of When the Emperor Was Divine that tells the story of a group of young women brought from Japan to San Francisco as "picture brides" nearly a century ago.
In eight unforgettable sections, The Buddha in the Attic traces the extraordinary lives of these women, from their arduous journeys by boat, to their arrival in San Francisco and their tremulous first nights as new wives; from their experiences raising children who would later reject their culture and language, to the deracinating arrival of war. Once again, Julie Otsuka has written a spellbinding novel about identity and loyalty, and what it means to be an American in uncertain times.
10. Doc by Mary Doria Russell
Time Period and Setting: Late 1800s, U.S.
Description: Born to the life of a Southern gentleman, Dr. John Henry Holliday arrives on the Texas frontier hoping that the dry air and sunshine of the West will restore him to health. Soon, with few job prospects, Doc Holliday is gambling professionally with his partner, Mária Katarina Harony, a high-strung, classically educated Hungarian whore.
In search of high-stakes poker, the couple hits the saloons of Dodge City. And that is where the unlikely friendship of Doc Holliday and a fearless lawman named Wyatt Earp begins— before the gunfight at the O.K. Corral links their names forever in American frontier mythology—when neither man wanted fame or deserved notoriety.
Time Period and Setting: Ancient Israel
Description: Nearly two thousand years ago, nine hundred Jews held out for months against armies of Romans on Masada, a mountain in the Judean desert. According to the ancient historian Josephus, two women and five children survived. Based on this tragic and iconic event, Hoffman's novel is a spellbinding tale of four extraordinarily bold, resourceful, and sensuous women, each of whom has come to Masada by a different path. Yael's mother died in childbirth, and her father, an expert assassin, never forgave her for that death. Revka, a village baker's wife, watched the murder of her daughter by Roman soldiers; she brings to Masada her young grandsons, rendered mute by what they have witnessed. Aziza is a warrior's daughter, raised as a boy, a fearless rider and expert marksman who finds passion with a fellow soldier. Shirah, born in Alexandria, is wise in the ways of ancient magic and medicine, a woman with uncanny insight and power.
The lives of these four complex and fiercely independent women intersect in the desperate days of the siege. All are dovekeepers, and all are also keeping secrets—about who they are, where they come from, who fathered them, and whom they love.
Time Period and Setting: 1800s, England
Description: Born in a brothel, Ruth doesn't expect much for herself beyond abuse. While her sister's beauty affords a certain degree of comfort, Ruth's harsh looks set her on a path of drudgery. That is until she meets pugilist patron George Dryer and discovers her true calling—fighting bare knuckles in the prize rings of Bristol.
Manor-born Charlotte has a different cross to bear. Scarred by smallpox, stifled by her social and romantic options, and trapped in twisted power games with her wastrel brother, she is desperate for an escape.
After a disastrous, life-changing fight sidelines Ruth, the two women meet, and it alters the perspectives of both of them. When Charlotte presents Ruth with an extraordinary proposition, Ruth pushes dainty Charlotte to enter the ring herself and learn the power of her own strength.
Time Period and Setting: 1800s, England
Description: Sue Trinder is an orphan, left as an infant in the care of Mrs. Sucksby, a "baby farmer," who raised her with unusual tenderness, as if Sue were her own. Mrs. Sucksby's household, with its fussy babies calmed with doses of gin, also hosts a transient family of petty thieves—fingersmiths—for whom this house in the heart of a mean London slum is home.
One day, the most beloved thief of all arrives—Gentleman, an elegant con man, who carries with him an enticing proposition for Sue: If she wins a position as the maid to Maud Lilly, a naïve gentlewoman, and aids Gentleman in her seduction, then they will all share in Maud's vast inheritance. Once the inheritance is secured, Maud will be disposed of—passed off as mad, and made to live out the rest of her days in a lunatic asylum.
With dreams of paying back the kindness of her adopted family, Sue agrees to the plan. Once in, however, Sue begins to pity her helpless mark and care for Maud Lilly in unexpected ways…But no one and nothing is as it seems in this Dickensian novel of thrills and reversals.
Time Period and Setting: 1980s, Colombia
Description: Seven-year-old Chula and her older sister Cassandra enjoy carefree lives thanks to their gated community in Bogotá, but the threat of kidnappings, car bombs, and assassinations hover just outside the neighborhood walls, where the godlike drug lord Pablo Escobar continues to elude authorities and capture the attention of the nation.
When their mother hires Petrona, a live-in-maid from the city's guerrilla-occupied slum, Chula makes it her mission to understand Petrona's mysterious ways. But Petrona's unusual behavior belies more than shyness. She is a young woman crumbling under the burden of providing for her family as the rip tide of first love pulls her in the opposite direction. As both girls' families scramble to maintain stability amidst the rapidly escalating conflict, Petrona and Chula find themselves entangled in a web of secrecy that will force them both to choose between sacrifice and betrayal.

Time Period and Setting: 1500s, Scotland
Description: In this first book in the legendary Lymond Chronicles, Francis Crawford of Lymond, traitor, murderer, nobleman, returns to Scotland to redeem his reputation and save his home.
It is 1547 and Scotland has been humiliated by an English invasion and is threatened by machinations elsewhere beyond its borders, but it is still free. Paradoxically, her freedom may depend on a man who stands accused of treason. He is Francis Crawford of Lymond, a scapgrace nobleman of crooked felicities and murderous talents, posessed of a scholar's erudition and a tongue as wicked as a rapier. In The Game of Kings, this extraordinary antihero returns to the country that has outlawed him to redeem his reputations even at the risk of his life.
Time Period and Setting: 1960s, India
Description: Compared favorably to the works of Faulkner and Dickens, Arundhati Roy's modern classic is equal parts powerful family saga, forbidden love story, and piercing political drama. The seven-year-old twins Estha and Rahel see their world shaken irrevocably by the arrival of their beautiful young cousin, Sophie. It is an event that will lead to an illicit liaison and tragedies accidental and intentional, exposing "big things [that] lurk unsaid" in a country drifting dangerously toward unrest.
Lush, lyrical, and unnerving, The God of Small Things is an award-winning landmark that started for its author an esteemed career of fiction and political commentary that continues unabated.
Time Period and Setting: Early 1900s, Argentina
Description: Arriving in Buenos Aires in 1913, with only a suitcase and her father's cherished violin to her name, seventeen-year-old Leda is shocked to find that the husband she has travelled across an ocean to reach is dead. Unable to return home, alone, and on the brink of destitution, she finds herself seduced by the tango, the dance that underscores every aspect of life in her new city.
Knowing that she can never play in public as a woman, Leda disguises herself as a young man to join a troupe of musicians. In the illicit, scandalous world of brothels and cabarets, the line between Leda and her disguise begins to blur, and forbidden longings that she has long kept suppressed are realized for the first time. Powerfully sensual, The Gods of Tango is an erotically charged story of music, passion, and the quest for an authentic life against the odds.
Time Period and Setting: Early 1900s, U.S.
Description: Chava is a golem, a creature made of clay, brought to life to by a disgraced rabbi who dabbles in dark Kabbalistic magic and dies at sea on the voyage from Poland. Chava is unmoored and adrift as the ship arrives in New York harbor in 1899.
Ahmad is a jinni, a being of fire born in the ancient Syrian desert, trapped in an old copper flask, and released in New York City, though still not entirely free.
Ahmad and Chava become unlikely friends and soul mates with a mystical connection. Marvelous and compulsively readable, Helene Wecker's debut novel The Golem and the Jinni weaves strands of Yiddish and Middle Eastern literature, historical fiction and magical fable, into a wondrously inventive and unforgettable tale.
Time Period and Setting: Mid-1700s, Ghana
Description: Ghana, eighteenth century: two half sisters are born into different villages, each unaware of the other. One will marry an Englishman and lead a life of comfort in the palatial rooms of the Cape Coast Castle. The other will be captured in a raid on her village, imprisoned in the very same castle, and sold into slavery.
Homegoing follows the parallel paths of these sisters and their descendants through eight generations: from the Gold Coast to the plantations of Mississippi, from the American Civil War to Jazz Age Harlem. Yaa Gyasi's extraordinary novel illuminates slavery's troubled legacy both for those who were taken and those who stayed—and shows how the memory of captivity has been inscribed on the soul of our nation.
Time Period and Setting: 1900s, Chile
Description: The House of the Spirits, the unforgettable first novel that established Isabel Allende as one of the world's most gifted storytellers, brings to life the triumphs and tragedies of three generations of the Trueba family. The patriarch Esteban is a volatile, proud man whose voracious pursuit of political power is tempered only by his love for his delicate wife Clara, a woman with a mystical connection to the spirit world. When their daughter Blanca embarks on a forbidden love affair in defiance of her implacable father, the result is an unexpected gift to Esteban: his adored granddaughter Alba, a beautiful and strong-willed child who will lead her family and her country into a revolutionary future.
One of the most important novels of the twentieth century, The House of the Spirits is an enthralling epic that spans decades and lives, weaving the personal and the political into a universal story of love, magic, and fate.
Time Period and Setting: 1980s, South Korea
Description: In the midst of a violent student uprising in South Korea, a young boy named Dong-ho is shockingly killed.
The story of this tragic episode unfolds in a sequence of interconnected chapters as the victims and the bereaved encounter suppression, denial, and the echoing agony of the massacre. From Dong-ho's best friend who meets his own fateful end; to an editor struggling against censorship; to a prisoner and a factory worker, each suffering from traumatic memories; and to Dong-ho's own grief-stricken mother; and through their collective heartbreak and acts of hope is the tale of a brutalized people in search of a voice.
An award-winning, controversial bestseller, Human Acts is a timeless, pointillist portrait of an historic event with reverberations still being felt today, by turns tracing the harsh reality of oppression and the resounding, extraordinary poetry of humanity.

Time Period and Setting: 1950s, Korea
Description: An emotionally riveting debut novel about war, family, and forbidden love—the unforgettable saga of two ill-fated lovers in Korea and the heartbreaking choices they're forced to make in the years surrounding the civil war that still haunts us today.
When the communist-backed army from the north invades her home, sixteen-year-old Haemi Lee, along with her widowed mother and ailing brother, is forced to flee to a refugee camp along the coast. For a few hours each night, she escapes her family's makeshift home and tragic circumstances with her childhood friend, Kyunghwan.
Focused on finishing school, Kyunghwan doesn't realize his older and wealthier cousin, Jisoo, has his sights set on the beautiful and spirited Haemi—and is determined to marry her before joining the fight. But as Haemi becomes a wife, then a mother, her decision to forsake the boy she always loved for the security of her family sets off a dramatic saga that will have profound effects for generations to come.
Time Period and Setting: Ancient Greece
Description: In this ambitious, ingenious narrative, celebrated historical novelist Mary Renault take legendary hero Theseus and spins his myth into a fast-paced and exciting story.
Renault starts with Theseus' early years, showing how the mystery of his father's identity and his small stature breed the insecurities that spur his youthful hijinx. As he moves on to Eleusis, Athens, and Crete, his playfulness and fondness for pranks matures into the courage to attempt singular heroic feats, the gallantry and leadership he was known for on the battlefield, and the bold-hearted ingenuity he shows in navigating the labyrinth and slaying the Minotaur. In what is perhaps the most inventive of all her novels of Ancient Greece, Renault casts Theseus in a surprisingly original pose; she teases the flawed human out of the bronze hero, and draws the plausible out of the fantastic.
24. Lavinia by Ursula K. Le Guin
Time Period and Setting: Ancient Italy
Description: In The Aeneid, Vergil's hero fights to claim the king's daughter, Lavinia, with whom he is destined to found an empire. Lavinia herself never speaks a word. Now, Ursula K. Le Guin gives Lavinia a voice in a novel that takes us to the half-wild world of ancient Italy, when Rome was a muddy village near seven hills.
Lavinia grows up knowing nothing but peace and freedom, until suitors come. Her mother wants her to marry handsome, ambitious Turnus. But omens and prophecies spoken by the sacred springs say she must marry a foreigner—that she will be the cause of a bitter war—and that her husband will not live long. When a fleet of Trojan ships sails up the Tiber, Lavinia decides to take her destiny into her own hands. And so she tells us what Vergil did not: the story of her life, and of the love of her life.

Time Period and Setting: 1900s, Australia
Description: After four harrowing years on the Western Front, Tom Sherbourne returns to Australia and takes a job as the lighthouse keeper on Janus Rock, nearly half a day's journey from the coast. To this isolated island, where the supply boat comes once a season, Tom brings a young, bold, and loving wife, Isabel. Years later, after two miscarriages and one stillbirth, the grieving Isabel hears a baby's cries on the wind. A boat has washed up onshore carrying a dead man and a living baby.
Tom, who keeps meticulous records and whose moral principles have withstood a horrific war, wants to report the man and infant immediately. But Isabel insists the baby is a "gift from God," and against Tom's judgment, they claim her as their own and name her Lucy. When she is two, Tom and Isabel return to the mainland and are reminded that there are other people in the world. Their choice has devastated one of them.
26. Moloka'i by Alan Brennert
Time Period and Setting: 1900s, Hawai'i
Description: This richly imagined novel, set in Hawai'i more than a century ago, is an extraordinary epic of a little-known time and place—and a deeply moving testament to the resiliency of the human spirit.
Rachel Kalama, a spirited seven-year-old Hawaiian girl, dreams of visiting far-off lands like her father, a merchant seaman. Then one day a rose-colored mark appears on her skin, and those dreams are stolen from her. Taken from her home and family, Rachel is sent to Kalaupapa, the quarantined leprosy settlement on the island of Moloka'i. Here her life is supposed to end—but instead she discovers it is only just beginning.
With a vibrant cast of vividly realized characters, Moloka'i is the true-to-life chronicle of a people who embraced life in the face of death.
Time Period and Setting: 1500s, Americas
Description: In these pages, Laila Lalami brings us the imagined memoirs of the first black explorer of America: Mustafa al-Zamori, called Estebanico. The slave of a Spanish conquistador, Estebanico sails for the Americas with his master, Dorantes, as part of a danger-laden expedition to Florida. Within a year, Estebanico is one of only four crew members to survive.
As he journeys across America with his Spanish companions, the Old World roles of slave and master fall away, and Estebanico remakes himself as an equal, a healer, and a remarkable storyteller. His tale illuminates the ways in which our narratives can transmigrate into history—and how storytelling can offer a chance at redemption and survival.
Time Period and Setting: 1950s, Italy
Description: Beginning in the 1950s in a poor but vibrant neighborhood on the outskirts of Naples, Ferrante's four-volume story spans almost sixty years, as its protagonists, the fiery and unforgettable Lila, and the bookish narrator, Elena, become women, wives, mothers, and leaders, all the while maintaining a complex and at times conflictual friendship. Book one in the series follows Lila and Elena from their first fateful meeting as ten-year-olds through their school years and adolescence.
Through the lives of these two women, Ferrante tells the story of a neighborhood, a city, and a country as it is transformed in ways that, in turn, also transform the relationship between her protagonists.

Time Period and Setting: 1300s, Italy
Description: The year is 1327. Franciscans in a wealthy Italian abbey are suspected of heresy, and Brother William of Baskerville arrives to investigate. When his delicate mission is suddenly overshadowed by seven bizarre deaths, Brother William turns detective.
His tools are the logic of Aristotle, the theology of Aquinas, the empirical insights of Roger Bacon—all sharpened to a glistening edge by wry humor and a ferocious curiosity. He collects evidence, deciphers secret symbols and coded manuscripts, and digs into the eerie labyrinth of the abbey, where "the most interesting things happen at night."
30. Nefertiti by Michelle Moran
Time Period and Setting: Ancient Egypt
Description: Nefertiti and her younger sister, Mutnodjmet, have been raised in a powerful family that has provided wives to the rulers of Egypt for centuries. Ambitious, charismatic, and beautiful, Nefertiti is destined to marry Amunhotep, an unstable young pharaoh. It is hoped that her strong personality will temper the young ruler's heretical desire to forsake Egypt's ancient gods.
From the moment of her arrival in Thebes, Nefertiti is beloved by the people but fails to see that powerful priests are plotting against her husband's rule. The only person brave enough to warn the queen is her younger sister, Mutnodjmet.
Observant and contemplative, Mutnodjmet has never shared her sister's desire for power. She yearns for a quiet existence away from family duty and the intrigues of court. But remaining loyal to Nefertiti will force Mutnodjmet into a dangerous political game; one that could cost her everything she holds dear. Teeming with love, betrayal, political unrest, plague, and religious conflict, Nefertiti brings ancient Egypt to life in vivid detail.
Time Period and Setting: 1800s, Colombia
Description: One of the twentieth century's most beloved and acclaimed novels, One Hundred Years of Solitude tells the story of the rise and fall, birth and death of the mythical town of Macondo through the history of the Buendia family.
Inventive, amusing, magnetic, sad, and alive with unforgettable men and women—brimming with truth, compassion, and a lyrical magic that strikes the soul—this novel is a masterpiece in the art of fiction.
32. Pachinko by Min Jin Lee
Time Period and Setting: Early 1900s, Japan
Description: In the early 1900s, teenaged Sunja, the adored daughter of a crippled fisherman, falls for a wealthy stranger at the seashore near her home in Korea. He promises her the world, but when she discovers she is pregnant–and that her lover is married–she refuses to be bought. Instead, she accepts an offer of marriage from a gentle, sickly minister passing through on his way to Japan. But her decision to abandon her home, and to reject her son's powerful father, sets off a dramatic saga that will echo down through the generations.
Richly told and profoundly moving, Pachinko is a story of love, sacrifice, ambition, and loyalty. From bustling street markets to the halls of Japan's finest universities to the pachinko parlors of the criminal underworld, Lee's complex and passionate characters–strong, stubborn women, devoted sisters and sons, fathers shaken by moral crisis–survive and thrive against the indifferent arc of history.
Time Period and Setting: 1100s, England
Description: Ken Follett is known worldwide as the master of split-second suspense, but his most beloved and bestselling book tells the magnificent tale of a twelfth-century monk driven to do the seemingly impossible: build the greatest Gothic cathedral the world has ever known.
Everything readers expect from Follett is here: intrigue, fast-paced action, and passionate romance. But what makes The Pillars of the Earth extraordinary is the time the twelfth century; the place feudal England; and the subject the building of a glorious cathedral. Follett has re-created the crude, flamboyant England of the Middle Ages in every detail. The vast forests, the walled towns, the castles, and the monasteries become a familiar landscape.
The building of the cathedral, with the almost eerie artistry of the unschooled stonemasons, is the center of the drama. Around the site of the construction, Follett weaves a story of betrayal, revenge, and love, which begins with the public hanging of an innocent man and ends with the humiliation of a king.
Time Period and Setting: 1800s, France
Description: A "wild opera of a novel," The Queen of the Night tells the mesmerizing story of Lilliet Berne, an orphan who left the American frontier for Europe and was swept into the glamour and terror of Second Empire France. She became a sensation of the Paris Opera, with every accolade but an original role—her chance at immortality.
When one is offered to her, she finds the libretto is based on her deepest secret, something only four people have ever known. But who betrayed her? With "epic sweep, gorgeous language, and haunting details," Alexander Chee shares Lilliet's cunning transformation from circus rider to courtesan to legendary soprano, retracing the path that led to the role that could secure her reputation—or destroy her with the secrets it reveals.
Time Period and Setting: Ancient Middle East
Description: Her name is Dinah. In the Bible, her life is only hinted at in a brief and violent detour within the more familiar chapters of the Book of Genesis that tell of her father, Jacob, and his twelve sons.
Told in Dinah's voice, Anita Diamant imagines the traditions and turmoils of ancient womanhood–the world of the red tent. It begins with the story of the mothers–Leah, Rachel, Zilpah, and Bilhah–the four wives of Jacob. They love Dinah and give her gifts that sustain her through childhood, a calling to midwifery, and a new home in a foreign land. Dinah's story reaches out from a remarkable period of early history and creates an intimate connection with the past.
Deeply affecting, The Red Tent combines rich storytelling with a valuable achievement in modern fiction: a new view of biblical women's lives.
Time Period and Setting: 1600s, Americas
Description: Sacred Wilderness explores the lives of four women of different eras and backgrounds who come together to restore foundation to a mixed-up, mixed-blood woman–a woman who had been living the American dream, and found it a great maw of emptiness.
These Clan Mothers may be wisdom-keepers, but they are anything but stern and aloof–they are women of joy and grief, risking their hearts and sometimes their lives for those they love. The novel swirls through time, from present-day Minnesota to the Mohawk territory of the 1620s, to the ancient biblical world, brought to life by an indigenous woman who would come to be known as the Virgin Mary. The Clan Mothers reveal secrets, the insights of prophecy, and stories that are by turns comic, so painful they can break your heart, and perhaps even powerful enough to save the world. In lyrical, lushly imagined prose, Sacred Wilderness is a novel of unprecedented necessity.
Time Period and Setting: 1930s, Japan
Description: The daughter of a Chinese mother and a Japanese father, Tsukiyama uses the Japanese invasion of China during the late 1930s as a somber backdrop for her unusual story about a 20-year-old Chinese painter named Stephen who is sent to his family's summer home in a Japanese coastal village to recover from a bout with tuberculosis. Here he is cared for by Matsu, a reticent housekeeper and a master gardener.
Over the course of a remarkable year, Stephen learns Matsu's secret and gains not only physical strength, but also profound spiritual insight. Matsu is a samurai of the soul, a man devoted to doing good and finding beauty in a cruel and arbitrary world, and Stephen is a noble student, learning to appreciate Matsu's generous and nurturing way of life and to love Matsu's soulmate, gentle Sachi, a woman afflicted with leprosy.
Time Period and Setting: 1800s, U.S.
Description: Spanning much of the eighteenth and nineteenth centuries, the novel follows the fortunes of the extraordinary Whittaker family as led by the enterprising Henry Whittaker—a poor-born Englishman who makes a great fortune in the South American quinine trade, eventually becoming the richest man in Philadelphia. Born in 1800, Henry's brilliant daughter, Alma (who inherits both her father's money and his mind), ultimately becomes a botanist of considerable gifts herself. As Alma's research takes her deeper into the mysteries of evolution, she falls in love with a man named Ambrose Pike who makes incomparable paintings of orchids and who draws her in the exact opposite direction—into the realm of the spiritual, the divine, and the magical. Alma is a clear-minded scientist; Ambrose a utopian artist—but what unites this unlikely couple is a desperate need to understand the workings of this world and the mechanisms behind all life.
Exquisitely researched and told at a galloping pace, The Signature of All Things soars across the globe—from London to Peru to Philadelphia to Tahiti to Amsterdam, and beyond.
Time Period and Setting: Ancient Turkey
Description: The ancient city of Troy has withstood a decade under siege of the powerful Greek army, who continue to wage bloody war over a stolen woman–Helen. In the Greek camp, another woman watches and waits for the war's outcome: Briseis. She was queen of one of Troy's neighboring kingdoms, until Achilles, Greece's greatest warrior, sacked her city and murdered her husband and brothers. Briseis becomes Achilles's concubine, a prize of battle, and must adjust quickly in order to survive a radically different life, as one of the many conquered women who serve the Greek army.
When Agamemnon, the brutal political leader of the Greek forces, demands Briseis for himself, she finds herself caught between the two most powerful of the Greeks. Achilles refuses to fight in protest, and the Greeks begin to lose ground to their Trojan opponents. Keenly observant and cooly unflinching about the daily horrors of war, Briseis finds herself in an unprecedented position to observe the two men driving the Greek forces in what will become their final confrontation, deciding the fate, not only of Briseis's people, but also of the ancient world at large.

Time Period and Setting: Ancient Greece
Description: Madeline Miller's thrilling, profoundly moving, and utterly unique retelling of the legend of Achilles and the Trojan War. A tale of gods, kings, immortal fame, and the human heart, The Song of Achilles is a dazzling literary feat that brilliantly reimagines Homer's enduring masterwork, The Iliad.
An action-packed adventure, an epic love story, a marvelously conceived and executed page-turner, Miller's monumental debut novel has already earned resounding acclaim from some of contemporary fiction's brightest lights—and fans of Mary Renault, Bernard Cornwell, Steven Pressfield, and Colleen McCullough's Masters of Rome series will delight in this unforgettable journey back to ancient Greece in the Age of Heroes.
Time Period and Setting: 1800s, China
Description: In nineteenth-century China, when wives and daughters were foot-bound and lived in almost total seclusion, the women in one remote Hunan county developed their own secret code for communication: nu shu ("women's writing"). Some girls were paired with laotongs, "old sames," in emotional matches that lasted throughout their lives. They painted letters on fans, embroidered messages on handkerchiefs, and composed stories, thereby reaching out of their isolation to share their hopes, dreams, and accomplishments.
With the arrival of a silk fan on which Snow Flower has composed for Lily a poem of introduction in nu shu, their friendship is sealed and they become "old sames" at the tender age of seven. As the years pass, through famine and rebellion, they reflect upon their arranged marriages, loneliness, and the joys and tragedies of motherhood. The two find solace, developing a bond that keeps their spirits alive. But when a misunderstanding arises, their lifelong friendship suddenly threatens to tear apart.

Time Period and Setting: 1900s, Bangladesh
Description: Shahryar, a recent PhD graduate and father of nine-year-old Anna, must leave the US when his visa expires. In their last remaining weeks together, we learn Shahryar's history, in a vil­lage on the Bay of Bengal, where a poor fisherman and his wife are preparing to face a storm of historic proportions.
That story intersects with those of a Japanese pilot, a British doctor stationed in Burma during World War II, and a privileged couple in Calcutta who leaves everything behind to move to East Pakistan following the Partition of India. Inspired by the 1970 Bhola cyclone, in which half a million-people perished overnight, the structure of this riveting novel mimics the storm itself. Building to a series of revelatory and moving climaxes, it shows the many ways in which families love, betray, honor, and sacrifice for one another.
Time Period and Setting: 1970s, U.S.
Description: The winner of the 2016 Pulitzer Prize for Fiction, as well as seven other awards, The Sympathizer is the breakthrough novel of the year. With the pace and suspense of a thriller and prose that has been compared to Graham Greene and Saul Bellow, The Sympathizer is a sweeping epic of love and betrayal.
The narrator, a communist double agent, is a "man of two minds," a half-French, half-Vietnamese army captain who arranges to come to America after the Fall of Saigon, and while building a new life with other Vietnamese refugees in Los Angeles is secretly reporting back to his communist superiors in Vietnam. The Sympathizer is a blistering exploration of identity and America, a gripping espionage novel, and a powerful story of love and friendship.
Time Period and Setting: 1800s, Nigeria
Description: Things Fall Apart is the first of three novels in Chinua Achebe's critically acclaimed African Trilogy. It is a classic narrative about Africa's cataclysmic encounter with Europe as it establishes a colonial presence on the continent. Told through the fictional experiences of Okonkwo, a wealthy and fearless Igbo warrior of Umuofia in the late 1800s, Things Fall Apart explores one man's futile resistance to the devaluing of his Igbo traditions by British political andreligious forces and his despair as his community capitulates to the powerful new order.
With more than 20 million copies sold and translated into fifty-seven languages, Things Fall Apart provides one of the most illuminating and permanent monuments to African experience. Achebe does not only capture life in a pre-colonial African village, he conveys the tragedy of the loss of that world while broadening our understanding of our contemporary realities.
Time Period and Setting: 1600s, India
Description: An enchanting historical epic of grand passion and adventure, this debut novel tells the captivating story of one of India's most controversial empresses — a woman whose brilliance and determination trumped myriad obstacles, and whose love shaped the course of the Mughal Empire.
Skillfully blending the textures of historical reality with the rich and sensual imaginings of a timeless fairy tale, The Twentieth Wife sweeps readers up in Mehrunnisa's embattled love with Prince Salim, and in the bedazzling destiny of a woman — a legend in her own time — who was all but lost to history until now.
Time Period and Setting: 1800s, U.S.
Description: Cora is a slave on a cotton plantation in Georgia. Life is hell for all the slaves, but especially bad for Cora; an outcast even among her fellow Africans, she is coming into womanhood—where even greater pain awaits. When Caesar, a recent arrival from Virginia, tells her about the Underground Railroad, they decide to take a terrifying risk and escape. Matters do not go as planned—Cora kills a young white boy who tries to capture her. Though they manage to find a station and head north, they are being hunted.
In Whitehead's ingenious conception, the Underground Railroad is no mere metaphor—engineers and conductors operate a secret network of tracks and tunnels beneath the Southern soil. Cora and Caesar's first stop is South Carolina, in a city that initially seems like a haven. But the city's placid surface masks an insidious scheme designed for its black denizens. And even worse: Ridgeway, the relentless slave catcher, is close on their heels. Forced to flee again, Cora embarks on a harrowing flight, state by state, seeking true freedom.

Time Period and Setting: Early 1800s, Barbados
Description: George Washington Black, or "Wash," an eleven-year-old field slave on a Barbados sugar plantation, is terrified to be chosen by his master's brother as his manservant. To his surprise, the eccentric Christopher Wilde turns out to be a naturalist, explorer, inventor, and abolitionist.
Soon Wash is initiated into a world where a flying machine can carry a man across the sky, where even a boy born in chains may embrace a life of dignity and meaning–and where two people, separated by an impossible divide, can begin to see each other as human. But when a man is killed and a bounty is placed on Wash's head, Christopher and Wash must abandon everything. What follows is their flight along the eastern coast of America, and, finally, to a remote outpost in the Arctic. What brings Christopher and Wash together will tear them apart, propelling Wash even further across the globe in search of his true self.
Time Period and Setting: 1960s-1970s, U.S.
Description: For years, rumors of the "Marsh Girl" have haunted Barkley Cove, a quiet town on the North Carolina coast. So in late 1969, when handsome Chase Andrews is found dead, the locals immediately suspect Kya Clark, the so-called Marsh Girl. But Kya is not what they say. Sensitive and intelligent, she has survived for years alone in the marsh that she calls home, finding friends in the gulls and lessons in the sand. Then the time comes when she yearns to be touched and loved. When two young men from town become intrigued by her wild beauty, Kya opens herself to a new life–until the unthinkable happens.
Perfect for fans of Barbara Kingsolver and Karen Russell, Where the Crawdads Sing is at once an exquisite ode to the natural world, a heartbreaking coming-of-age story, and a surprising tale of possible murder. Owens reminds us that we are forever shaped by the children we once were, and that we are all subject to the beautiful and violent secrets that nature keeps.
Time Period and Setting: 1920s, India
Description: Perveen Mistry, the daughter of a respected Zoroastrian family, has just joined her father's law firm, becoming one of the first female lawyers in India. Armed with a legal education from Oxford, Perveen also has a tragic personal history that makes women's legal rights especially important to her.
Mistry Law has been appointed to execute the will of Mr. Omar Farid, a wealthy Muslim mill owner who has left three widows behind. But as Perveen examines the paperwork, she notices something strange: all three of the wives have signed over their full inheritance to a charity. What will they live on? Perveen is suspicious, especially since one of the widows has signed her form with an X—meaning she probably couldn't even read the document. The Farid widows live in full purdah—in strict seclusion, never leaving the women's quarters or speaking to any men. Are they being taken advantage of by an unscrupulous guardian? Perveen tries to investigate, and realizes her instincts were correct when tensions escalate to murder. Now it is her responsibility to figure out what really happened on Malabar Hill, and to ensure that no innocent women or children are in further danger.

50. Wolf Hall by Hilary Mantel
Time Period and Setting: 1500s, England
Description: England in the 1520s is a heartbeat from disaster. If the king dies without a male heir, the country could be destroyed by civil war. Henry VIII wants to annul his marriage of twenty years and marry Anne Boleyn. The pope and most of Europe opposes him.
Into this impasse steps Thomas Cromwell: a wholly original man, a charmer and a bully, both idealist and opportunist, astute in reading people, and implacable in his ambition. But Henry is volatile: one day tender, one day murderous. Cromwell helps him break the opposition, but what will be the price of his triumph?

---
You most likely didn't see your favorites in this list, but that's okay! Help us grow that list of 678 of the best historical fiction books by sharing your favorites with us on social.