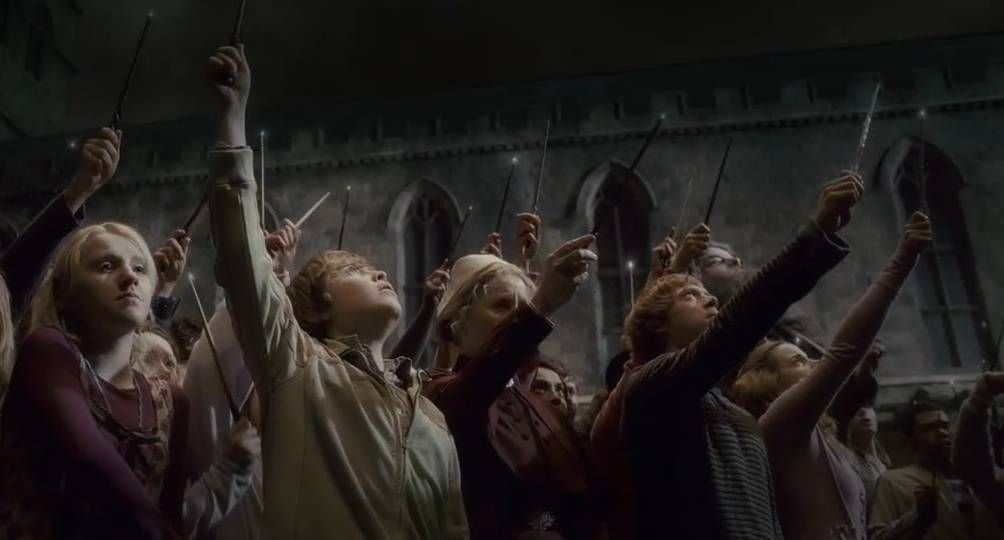 11 Of The Best Harry Potter Wands To Buy, And 6 You Can DIY
In Harry Potter, they say the wand chooses the wizard (or witch). And at Ollivander's wand shop, that's certainly true. But not all of us can make it to Diagon Alley to buy our own Harry Potter wands.
Luckily, the magic world has caught up to the internet so you can shop for (or create) your very own magical wands from the comfort of your home.
Whether you're looking for an everyday wand or planning a costume for a convention or Halloween, this list of the best wands inspired by Harry Potter is sure to point you in the right direction. We've got 11 to buy (at 11 inches each, err, mostly) and 6 you can make yourself at home.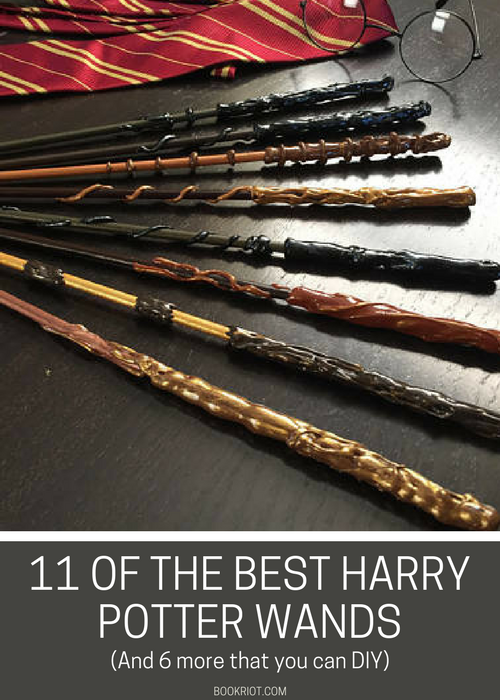 Harry Potter Wands Based on CharacterS
The best wands are those based on our favorite characters. Of course we all want to wield a wand like Hermione Granger, or show off with our Luna Lovegood inspired piece. Here's some of the best.
Ron Weasley wand via The Harry Potter Shop at Platform 9 3/4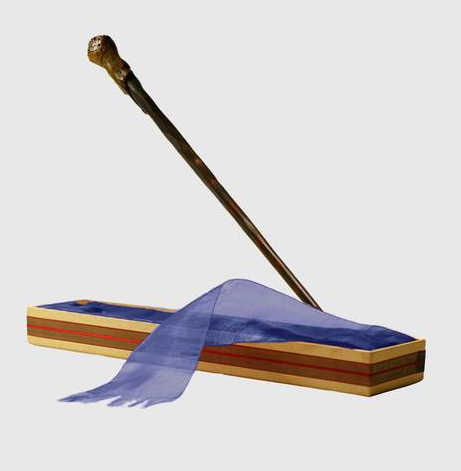 Hermione's wand via Handcrafted Thingz
Harry Potter's wand via Handcrafted Thingz
Ginny Weasley's wand via Hermione's World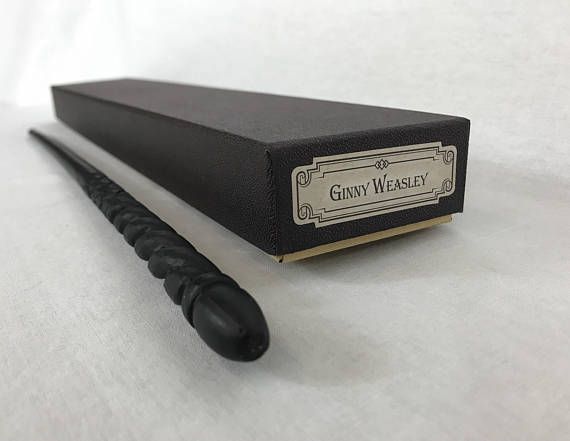 Neville's wand via Dark Wood Arts
Luna's (second) wand via Wilhelmina's Wand Shop
Draco Malfoy's wand via Lost Woods Turning Co.
Albus Dumbledore inspired wand from Hermione's World
Harry-Potter Inspired Wands
Of course, there's far more than wands patterned after the ones wielded by Hermione Granger or Harry. These wands instead are inspired by the world created in the books or Warner Bros' Harry Potter films.
For example, this Deathly Hallows Wand by Deep Woods Wand Shop features the Deathly Hallows symbol—a nod to the Deathly Hallows without all the pesky rivalry and destruction that comes with The Elder Wand itself.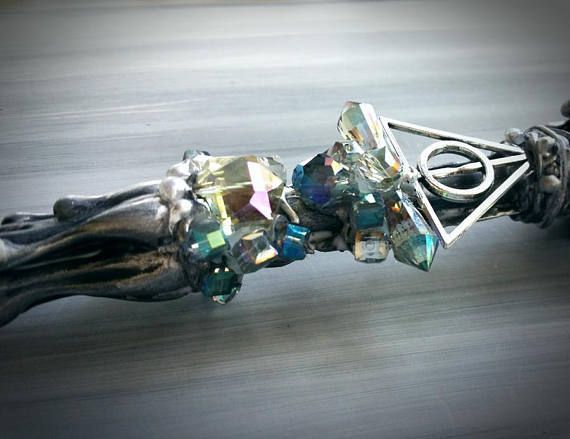 This set of Harry Potter wands by Dress To Meet You are great as favors for a Harry Potter themed party, or to have a collection of wands to display.
This quartz-tipped wand by Feythcrafts is just so beautiful that I had to include it. It may not be a straight Harry Potter recreation, but it definitely feels like the books.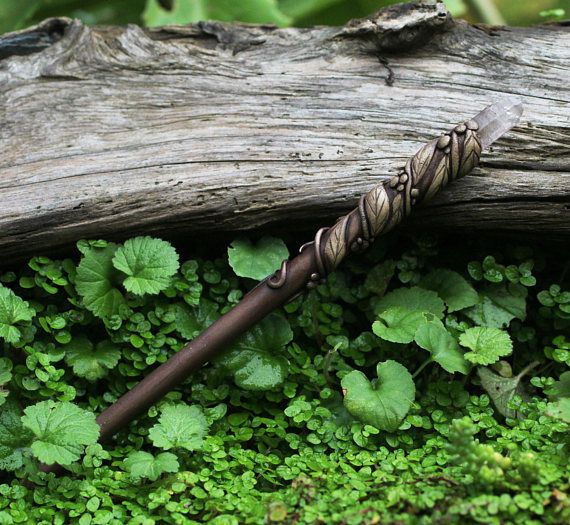 DIY Harry Potter Wands, Tutorials and Kits
If you're the sort of witch or wizard who prefers a one-of-a-kind wand that can't be found anywhere else, these YouTube tutorials and kits will help you create the wand to fit your wizarding needs.
These are just a few of the fantastic Harry Potter wands and wand kits floating around in the World Wide (Wizarding) Web.
Want to carry your Harry Potter fandom with you everywhere? Check out this round-up of Harry Potter enamel pins. For more bookish goodies (including much more Harry Potter stuff), check out our Book Fetish column.
Save
Save
Save
Save