Lists
40 Magical Harry Potter Tattoos To Inspire Your Next Ink Session
More than half of my tattoos are literary, and if you're anything like me, you do visual research before getting your tattoos—I'm talking YEARS of overplanning, from placement to style to artist, and not to mention content! Right now, Harry Potter tattoos are all the rage—and let's be honest, they probably always will be. Hell, even Harry Potter himself had a tattoo of a hippogriff on his chest. At least, that's what I heard.
Here, I'm compiling some of my favorite Harry Potter tattoos, whether for concept, design, creativity, or authenticity. By the time you look at all of these, you'll have more tattoos than Sirius Black (in the movies)—maybe even a few OF Sirius Black… and when it comes to consistency with the text, where better to start than with the Dark Mark?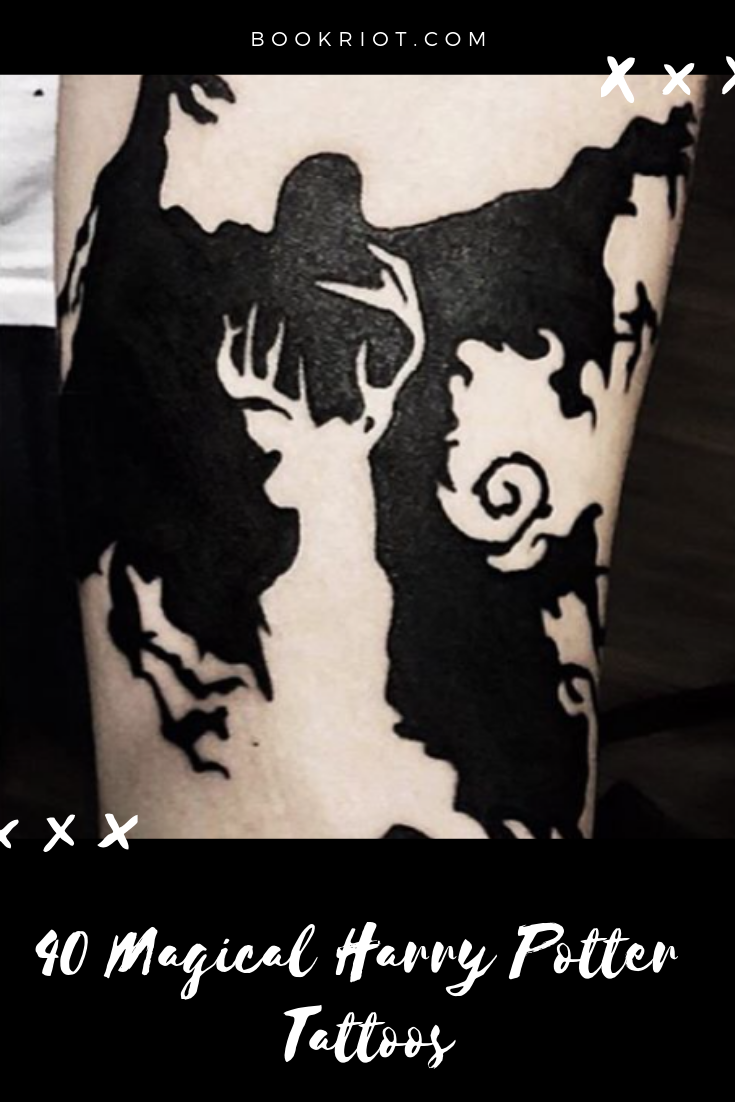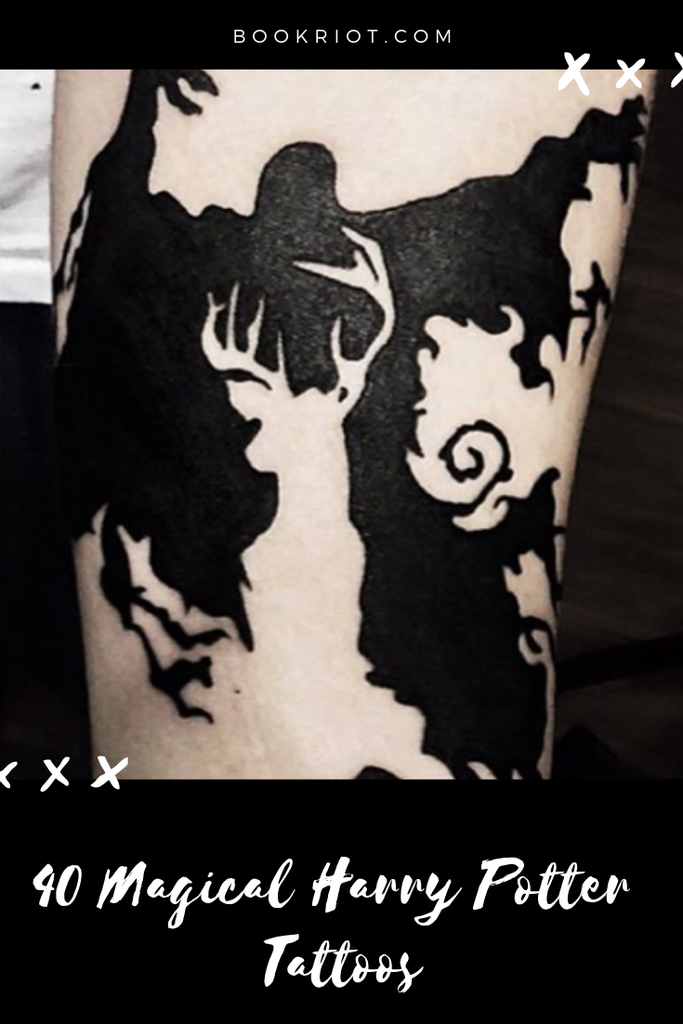 The Dark Mark Tattoos
Wizarding World fans likely already know this, but the Dark Mark was the forearm tattoo that Voldemort (YEAH. I SAID IT. …now that he's dead) gave all the Death Eaters. Here are some of the best-executed Dark Marks, in my opinion. Let's just hope they glow when danger is afoot, am I right?
Harry Potter Tattoo portraits
Up next we have some DOPE portraits of characters from the Harry Potter series. Seriously, some of these look like they're moving photographs, especially when they flex!
https://www.instagram.com/p/BvUYnhLHePu/
harry potter TATTOO sleeves
This section holds Harry Potter sleeve tattoos, usually amalgams of multiple scenes or motifs, with little negative space. They generally take the space of an entire limb.
Subtle Harry Potter Tattoo Ideas
In this section, you'll find smaller, more minimal designs that can be covered when needed.
https://www.instagram.com/p/BJTziR0Au9o/
https://www.instagram.com/p/Bu1y53_F2ls/
uNIQUE hARRY pOTTER tATTOO iDEAS
This section is absolutely my favorite. It is the catch-all of categories. The Hufflepuff of tattoo categories, if you will. It's the most unique of them all, those that will not conform to any category.
https://www.instagram.com/p/BvWkfuJlgOy/
https://www.instagram.com/p/BppMYRJg7rH/
https://www.instagram.com/p/BvW6K1eAofz/
FANTASTIC BEASTS TATTOOS
We're all unquestionably nostalgic for Harry Potter, but the Wizarding World continues with the Fantastic Beasts films! Here are just a few tattoos based on the new series.
What are some of your favorite Harry Potter tattoos? Let us know which ones we missed in the comments!