50 Best Harry Potter Gifts in 2019: Ideas for Kids and Adults
The gift-giving season is nearly upon us. Give your loved ones what they really want this holiday season: more Harry Potter merch. Here's a collection of the best Harry Potter gifts available in a wide range of categories, for both kids and adults. Find the perfect Harry Potter gift for everyone on your list, but feel free to get yourself a little something as well!
Harry Potter Gifts Under $10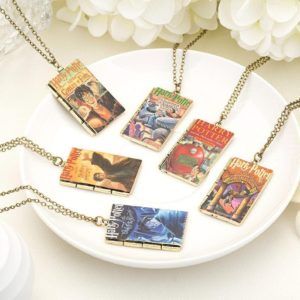 Which book from the Harry Potter series is your favorite? We all have our own personal choices. Even though Prisoner of Azkaban is the correct answer. But personal preferences aside, why not show off your favorite Harry Potter book on a classy pendant necklace? Multiple versions of the book cover are available, and it can be yours (or your friend's) for under $10, including shipping.
A cute Harry Potter key chain makes the perfect stocking stuffer. This one is nicely detailed and is the size of an actual golden snitch, fitting in the palm of your hand. If you've been looking for the perfect golden snitch accessory at an affordable price, look no further. This is the one!
For only $6.90 per undie, you can show off your house pride for Hufflepuff, Slytherin, or Gryffindor. For some reason, Ravenclaw panties are not available, and no, I'm not bitter at all.
The '90s are back, and so are scrunchies, in a major way. Put your own flair on the older style by rocking one in a cute Harry Potter pattern. Your Harry Potter friends will love these as gifts as well. Choose from the following patterns: Marauder's Map, Deathly Hallows, Daily Prophet, or Marauder's Map (blue). Buy each separately for $4.50, or collect all four for $16.
These cute little peg dolls are the perfect addition to any Harry Potter lover's collection. Pick your favorite character for $5 each: Harry, Hermione, Ron, Voldemort, Hedwig, Hagrid, Dumbledore, Snape, or McGonagall; or get the whole set for $42.50.
More interested in gifting something soft and plush verses a wooden doll? Go for these adorable plushies. You can get two characters for $10 or one for $5.50. Choose from Harry, Ron, Hermione, Voldemort, Snape, Hedwig, Dobby, or the Hogwarts crest.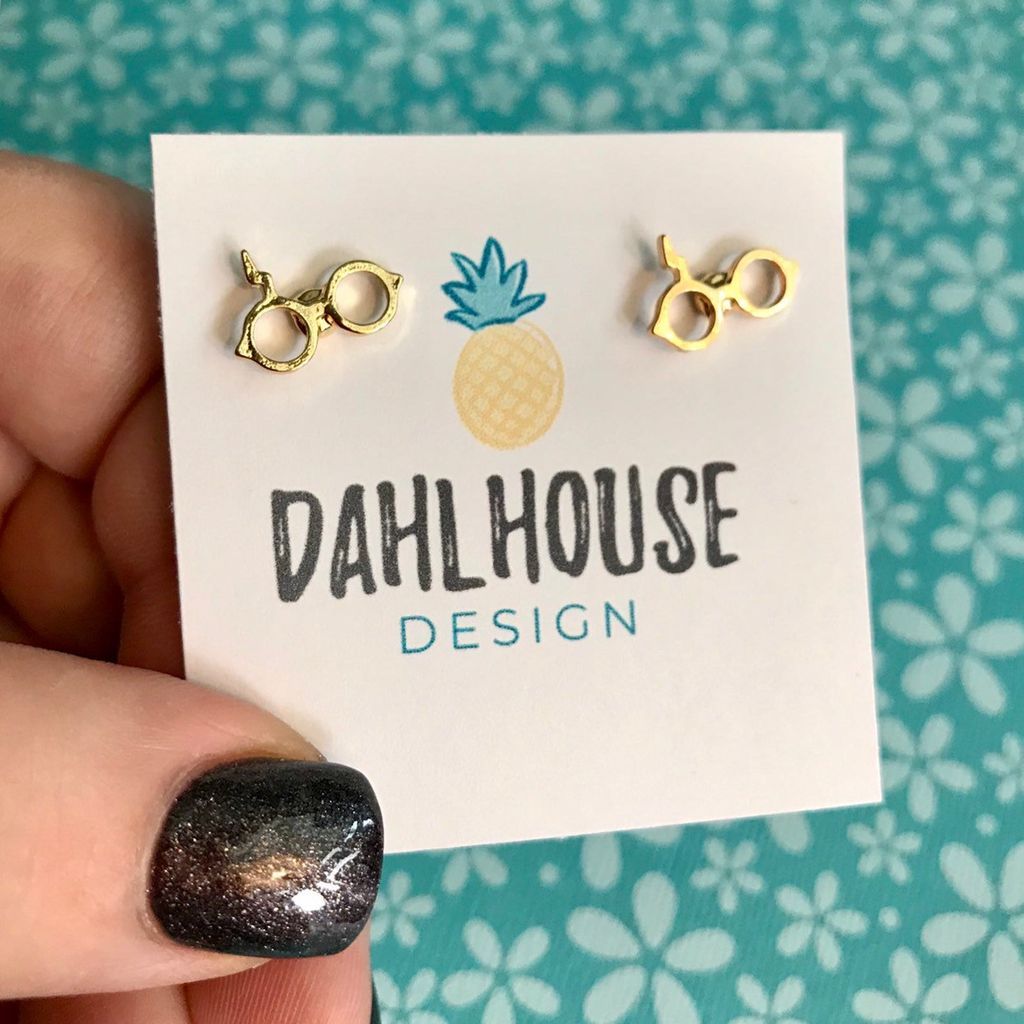 Check out these incredibly cute stud earrings inspired by Harry Potter's glasses and lightning bolt scar. These studs are .5 inches tall, made of stainless steel, and are available in silver, gold and rose gold. And guess what? They're only $9.99.
At exactly $10, this pin just barely works for your $10 maximum Secret Santa present. But, oh, it works. And it's a super cute pin, too. This design was created by the wonderful Harry Potter Alliance. Read more about what they do here, and you'll want to buy these pins for everyone on your list.
These adorable illustrated Christmas cards feature some of your favorite Harry Potter characters. Choose from Harry, Luna, Hagrid, Dobby, or Draco for $2.70 each. Or get the whole set for $10.12.
For only $4.26, get a necklace that features your favorite Harry Potter potion on an 18″ silver plated chain. Amortentia, Felix Felicis, Wolfsbane, Polyjuice Potion, Veritaserum, and the Elixir of Life are all available. All potion bottles are filled with tiny crystals and topped with a cork-stopper lid (glued shut to keep your potion secure).
Harry Potter Gifts: Toys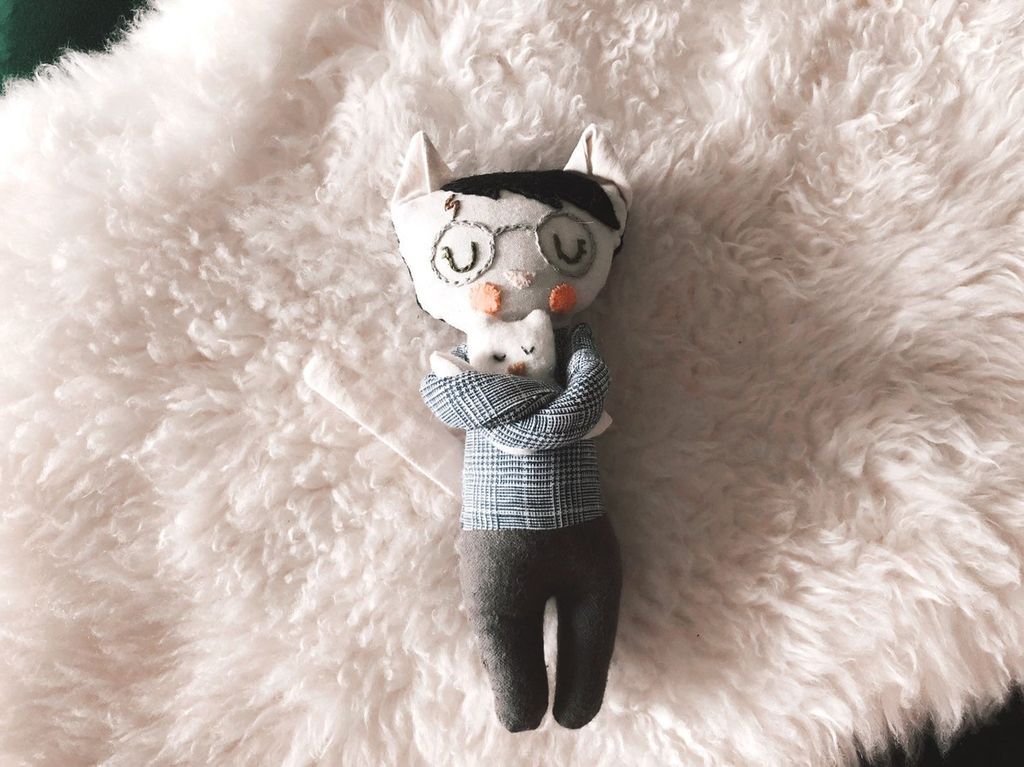 Looking for a gift for the person in your life who loves both Harry Potter and cats? Here you go: the perfect gift right here. Little kitty Harry is handmade from cotton and wool felt. He's 6.5 inches long and comes with a precious little mini Hedwig that's about an inch and a half. Because each doll is handmade, each is a unique gift unlike any other.
Sure, the wand chooses the wizard in most cases. But to just simplify the process, Muggle Collection lets you choose the best wand option for all the Harry Potter–loving people on your gifting list. Choose from seven different beautifully detailed designs. The perfect gift for kids and adults who like to play wizards.
This handcrafted Buckbeak hippogriff stuffed animal was made in Germany by Steiff exclusively for Williams Sonoma. In other words, this is a very fancy stuffed animal, and might be a gift best appreciated by fancy Harry Potter toy-loving adults. Either way, it's suggested for children ages 6 and up. I'm assuming that includes me, a child in my 30s.
Yes, that's right. This is an actual cloak of invisibility, just like in the Harry Potter books. The only difference is this cloak uses the power of technology rather than the power of magic. Just download the app, don the cloak, and watch yourself magically disappear!
This is a unique Amigurumi Harry Potter doll, complete with a house scarf and a golden snitch. Get it before it's gone, and if you miss this one, check out DecoARTCampagnani's Etsy Shop. They promise to feature more Harry Potter Amigurumi dolls soon.
This Golden Snitch Heliball is the perfect gift to get the person who really wants to up their Quidditch game. This Heliball not only flies, but you can customize its flight patterns from random directional flight to near vertical flight just by adjusting its wings.
These handmade Niffler plushies are insanely cute and soft. They're so great, in fact, that people in the feedback section keep talking about needing to buy multiples. Seriously, can you imagine having a room full of these little guys? Cuteness overload.
Want the ultimate LEGO-building Harry Potter experience? Well then you need this kit. This collectible kit has over 6,000 pieces and includes several Harry Potter figures, such as the founders of Hogwarts themselves: Godric Gryffindor, Helga Hufflepuff, Salazar Slytherin and Rowena Ravenclaw. This is the perfect gift for teens and adults who still love playing with LEGOs.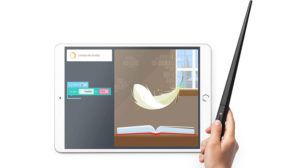 This is the perfect gift for your kid who's interested in learning coding. First, you get to build your own wand. Then, using the corresponding app, you can use your wand to complete coding challenges. Talk about entertaining and educational!
For the person on your list who always envied Harry Potter for his pet snowy owl, now they can have their own. This cute little interactive Hedwig toy responds to sounds, rotating her head 180 degrees in response to voice cues and clapping. She also makes 12 unique owl sounds. Super adorable.
Harry Potter Gifts: Apparel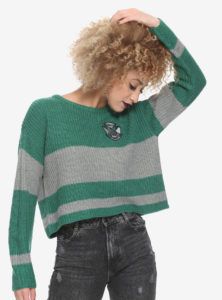 Calling all fashionable fangirls! Show off your support for your Hogwarts house in style with these cute cropped Quidditch sweaters, available in Slytherin, Gryffindor, Hufflepuff, and Ravenclaw. The sweater features a classic house crest embroidered on the chest.
Give the gift of the coziest sweatshirt featuring the most relatable Hermione Granger quote of all time. Another great creation from the Harry Potter Alliance, this design is also available in T-shirts for adults and kids.
What's the Holiday season without your very own Weasley-style Christmas sweater? You can make it your own by choosing your initial and your sweater colors. Any opportunity to flash your house colors, am I right? Go Ravenclaw!
This glamorous dark burgundy velvet dress features an all-over gold Harry Potter print. Think broomsticks, glasses, lightning bolts, snitches, and stars. What's more, this dress is available in plus sizes.

With the Holiday season coming up, why not go all out and get you and the person you love most these Yule Ball costumes? Buy Hermione's gown, made of chiffon and satin. Or buy Ron's robes trimmed with the traditional wizardy pink lace. Or you can buy them both together for the ultimate couples costume.
This sweatshirt is made of a super soft cotton/poly blend and features red sleeves with a gray body. Mary GrandPré's illustration from the original U.S. Sorcerer's Stone book cover is on the front. Comfy and fashionable!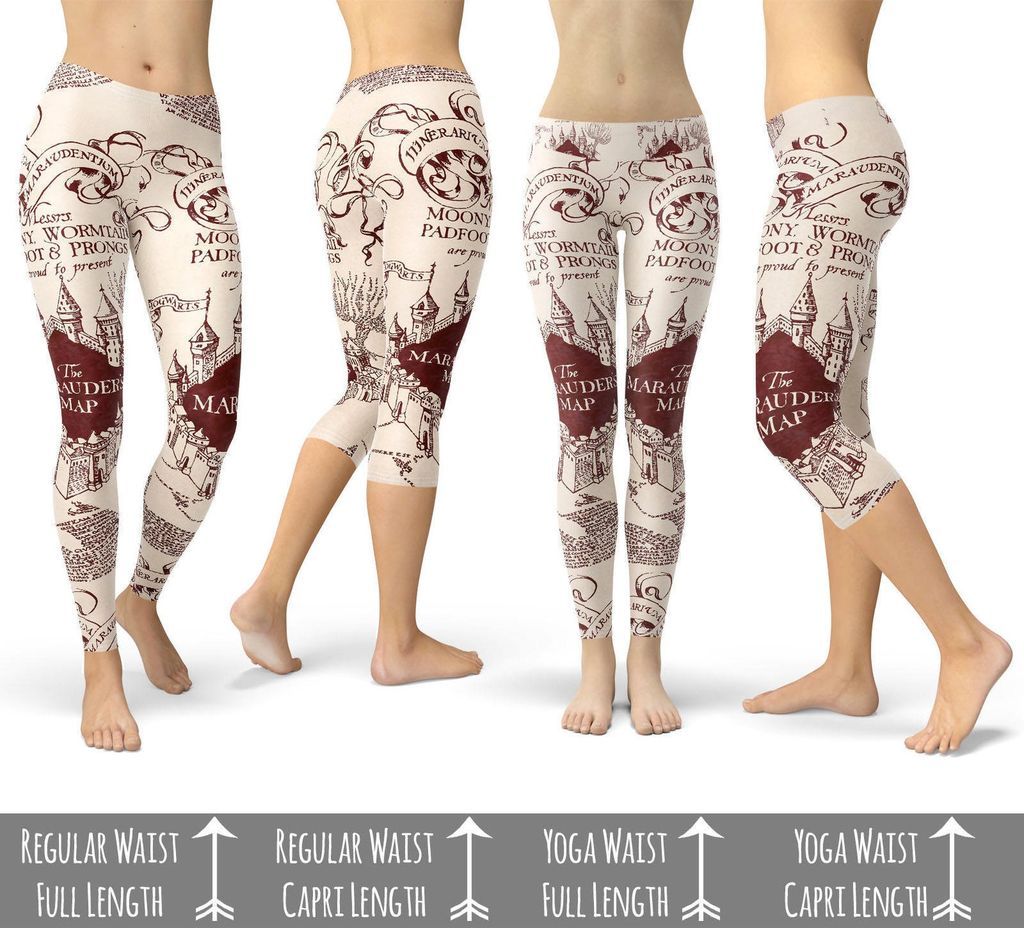 These leggings are a cute and comfortable way for you to show off your love for your favorite bad boys in the Harry Potter universe: the Marauders! Whether you're looking for leggings to lounge around the house in or to break a sweat on a yoga mat, Rainbow Rules has the right options for you. Select your style and length and get ready to strut your stuff.
Let's keep the comfy vibes going with these cozy jogger pants. The front of these red joggers have a black lace-up detail, and the side has "Platform 9 3/4" printed down the leg in gold foil.
Give the gift of Luna to the Ravenclaw in your life. This t-shirt includes an image of Luna Lovegood's iconic glasses and quote "You're just as sane as I am." If you prefer, this shop has a similar Luna Lovegood shirt that says, "I hope there's pudding." Pick your favorite or buy all the Luna Lovegood shirts. No one could blame you.
It's that time of the year where we all just want to be a little cozier. You know what would help with that? This sherpa cardigan, featuring an all-over print of Lord Voldermort's Horcruxes and the Deathly Hallows symbol. Oh, and of course this has a sherpa trim for extra coziness.
Harry Potter Gifts: Accessories

Want to give the Harry Potter fan in your life a necklace that is truly special? These necklace can be customized with any name or word of your choice. All A's will be made with the Deathly Hallows symbol, and all S's or L's will be made with lightning bolts. So beautiful and so unique!
This customizable Harry Potter wallet is the perfect gift for, well, anyone on your list. Because we all need wallets. Choose your house of choice for the lining, and for the outside, choose between a Marauders Map or a Quidditch print.
Every time you wear it, this beautiful handbag will remind you of that Hogwarts letter you're still waiting for in the mail. Yes, it's a little bittersweet, but this bag is so stylin' that you won't really care. The front of the purse features the Hogwarts crest and wax seal. On the back, Mr. H. Potter's cupboard under the stairs address. I know, it's perfect.
Choose your Hogwarts house and get ready to receive this beautiful double-knitted hand crafted Hogwarts house scarf. Wear it out to cheer on your favorite Quidditch team during the cold months.
Harry Potter Gifts: Games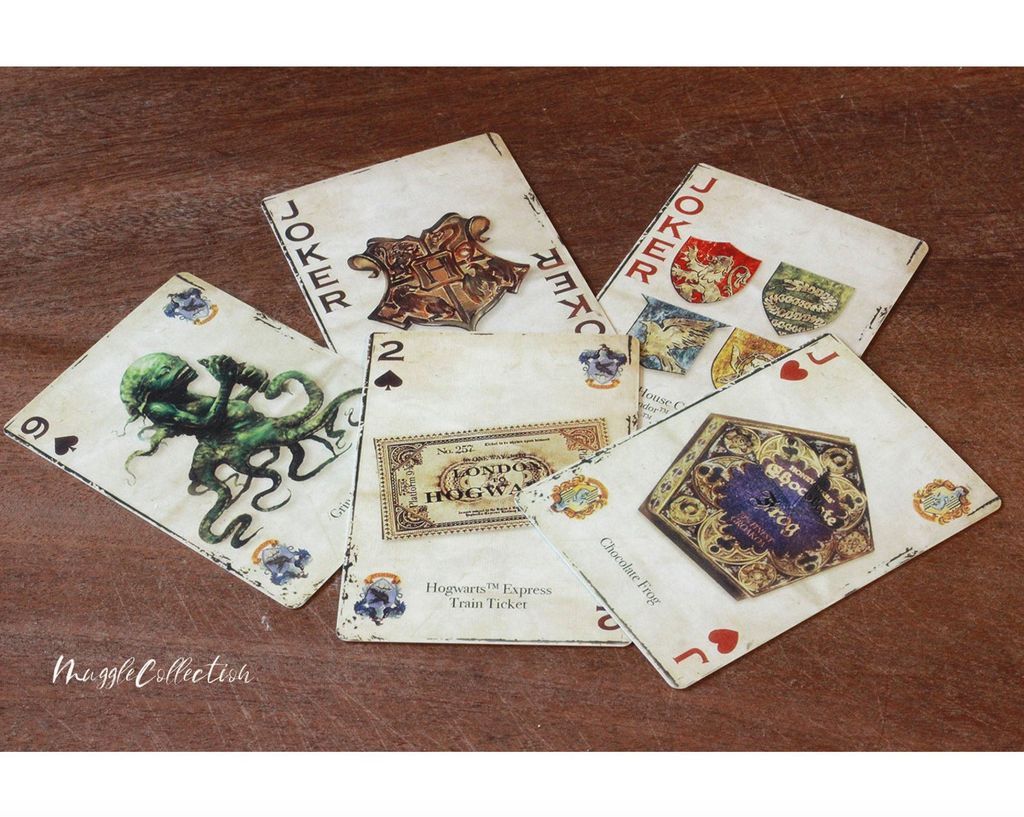 These beautifully designed playing cards feature lots of different images from the Harry Potter series, including the Marauders Map, the golden snitch, train tickets, Hogwarts houses, and much more.
This is exactly what you think it is: Clue, but Harry Potter. A student has gone missing and it's up to you to find out who did it, what spell or item was used, and where the student was attacked. This version of Clue also has the fun added features of rooms moving around during gameplay, much like the real Hogwarts. Yes, Hogwarts is real.
If you enjoy cooperative games and deck building and Harry Potter, then make sure this game is on your wishlist. Or just gift it to a friend and make them play it with you. Win/win. In this game, you and your friends are collecting items, gaining allies, and building skills so that you can defend the Wizarding World against evil forces. It's a dangerous job, but someone's got to do it.
For an easy-to-learn game that's fun for the whole family, try Code Names. If your family is obsessed with Harry Potter, try the Harry Potter version of Code Names. This is a cooperative word and picture deduction game. Help your friends navigate a grid of Harry Potter references to find the hidden Agents. If you know your Harry Potter stuff, then this should be easy peasy, right?
Harry Potter Gifts: Baby Stuff
This handmade baby rattle measures 5.5 inches and is suitable for newborn babies. Creator KnitEmma does offer to customize her items if requested, so if you want to try to have the baby's name sewn into the rattle, she is happy to oblige, if possible!
This matching set is the perfect gift for a baby shower. The baby security blanket features a little Harry Potter plushie at the top. Both the blanket at the burp cloth are soft and absorbent. But the best part? They're machine washable.
This sensory toy makes a crinkly noise that babies will love. And each toy features unique and differently textured tags for a baby-approved sensory experience. Each toy is individually made, so patterns will vary. However, the designer does take requests!
These precious baby clothes are made from the softest and stretchiest organic knit. Get just the Onesie featuring Harry's glasses and lightning bolt scar. Add the Quidditch-printed leggings with a super comfy yoga waistband perfect for sensitive baby bellies. Also available: a headband and customizable beanie. Get the whole set for only $47.70.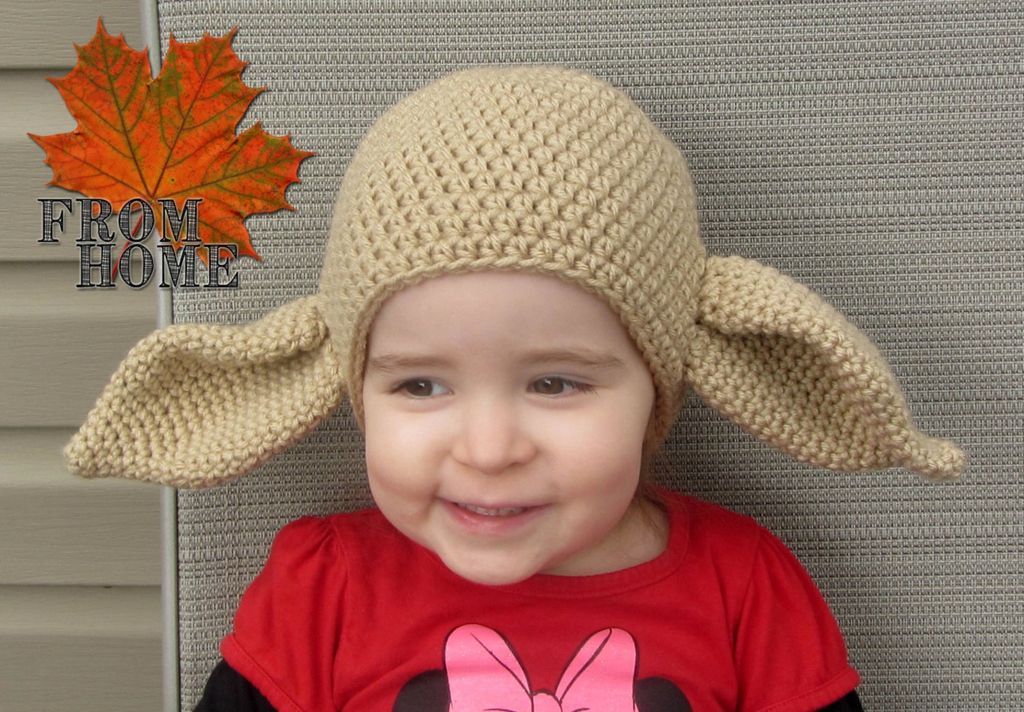 Is the cute little baby in your life a free elf? Well you better get them a Dobby hat then so everyone else knows about it. This hat is suitable for babies 3–6 months old. A perfect little hat for the colder months!
Harry Potter Gifts: Home Goods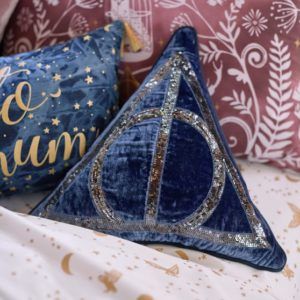 This sparkly pillow from Pottery Barn measures 16″ wide by 14″ high. And it's a classy way to display your love for the elder wand, the resurrection stone, and the cloak of invisibility right in your own home. This is the perfect gift for that person in your life who loves Harry Potter, sequins, and fancy pillows.
Check out this exclusive new mug in Book Riot's store. This mug features a gorgeous image from the first edition U.S. cover of Harry Potter and the Sorcerer's Stone, illustrated by Mary GrandPré. What's more, when you purchase this mug, a portion of the proceeds help to fund literacy programs and book donations to communities in need. So this isn't just a gift for a loved one, it's a gift for literacy! Only $12.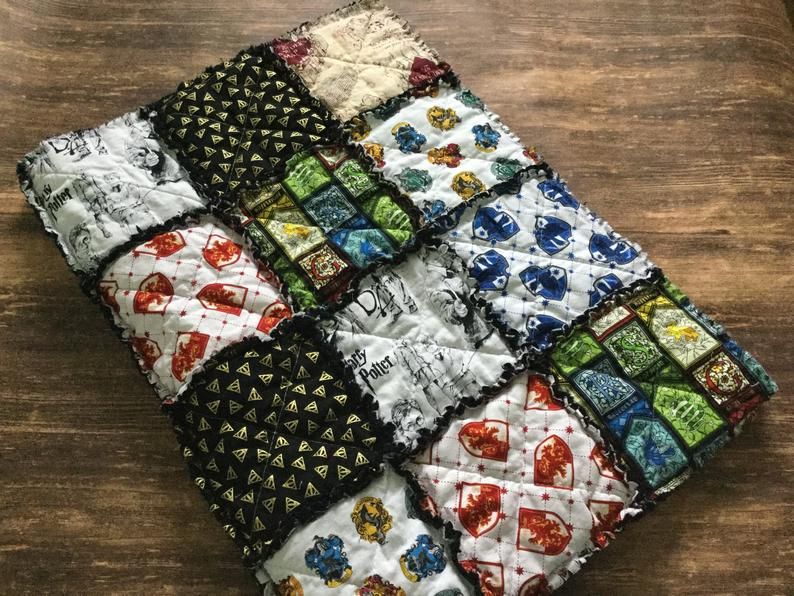 Get this Harry Potter quilt for the person on your list who most needs a cuddly blanket. Whether that person is a baby, child, or an adult, they have a quilt that's just the right size. There are also matching throw pillows and pillow shams, because who can ever have enough Harry Potter stuff?
What does Butterbeer smell like, exactly? According to Scently Delightful, it's butterscotch, vanilla, and bourbon. Do you need more Harry Potter–inspired candles? This store also offers "HAPEE BIRTHDAE HARRY" (buttercream, cake, vanilla), Flourish and Blotts (mahogany shelves, aged pages, and leather), and house-themed candles as well.
Harry Potter Gifts: Experiences
Because experiences are often more memorable gifts than things, I had to include a few unique options on this gift list. If you want to get your loved one a gift that you both can experience together, consider one of the following options.
While not an officially licensed Harry Potter experience, The Cauldron's potion making classes will definitely make you feel like you're in the dungeons taking potions with Severus Snape. But with alcohol. You can currently take class at The Cauldron in Edinburgh, London, Dublin, and New York.
Want to give the Slytherin in your life a truly unique gift? Treat them to a trip to the London zoo, and then take them to the Reptile House, where Harry Potter famously chatted with a snake before setting him free. Try it out for yourselves, and if it works, this will truly be the most unforgettable gift ever.
LeakyCon is the ultimate Harry Potter convention, and it's headed back to Orlando for 2020. Guests will include Devon Murray (Seamus Finnegan) and Evanna Lynch (Luna Lovegood). Gift the Harry Potter fan in your life with tickets to this event, and they will love you forever.
---
It goes without saying that gifts for yourself still count as gifts. So if you didn't make it through this list without buying yourself a thing or two, me and you both, pal. (But we welcome you to try to make it through our earlier list of the best gifts for book lovers!)
Happy gift-giving, Harry Potter fans!