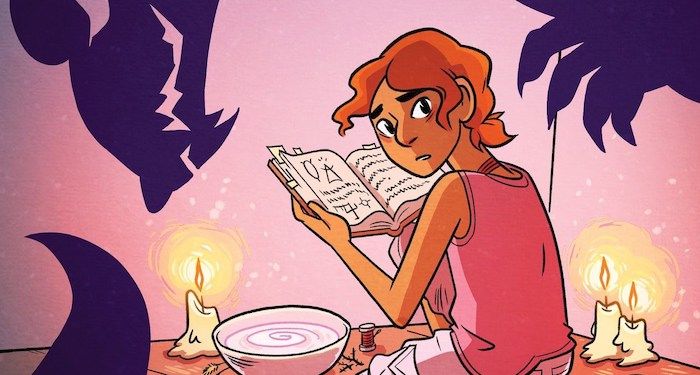 Children's
The Best Graphic Novels, as Chosen by a High School Comic Book Club
This content contains affiliate links. When you buy through these links, we may earn an affiliate commission.
In the high school library that I manage, we have a thriving comic book club that meets once weekly during lunch. This is a mixture of manga readers and comic book fans that come together to draw, talk about their favourite titles, and play games related to both comic books and manga. It's hard for us to all sit and read the same comic book or manga series together, as the age ranges are from 11 to 18. What happens is that a huge range of titles are discussed, and it also ensures that nobody feels left out at all.
There is a lot of evidence out there to show that reading comics and manga is great for the brain and can develop literacy skills just like — or in some ways, better than — reading standard, traditional novels. That said, there is still a lot of stigma around comic books and manga, we still have students coming in with their comic books in hand telling me that their teacher or parent has sent them in to get a "real book."
If you're looking to get a tween or teen into comics, this post is all about the eight most popular graphic novels that our comic book club returns to on a continual basis. I hope you enjoy these titles as much as they do!