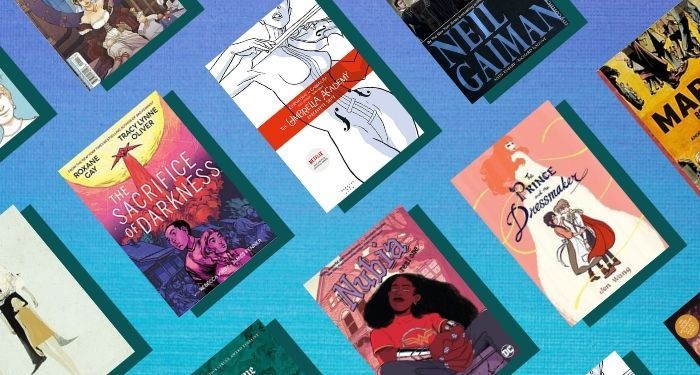 This content contains affiliate links. When you buy through these links, we may earn an affiliate commission.
If you've been a fan of comics for a long time, you know the joy of someone finally agreeing to give them a try. Comics and graphic novels often get a bad rep. Some people think they're childish, while others think they're too complicated. Often people assume comics are only about superheroes without understanding the wide range of topics and genres they can cover. So, if you've convinced someone to try graphic novels, you've gotta make sure that what they read is gonna be great. Therein lies the problem. People who are new probably don't want to read the same things you do.
Think about it. Comics and graphic novels have their own language and it can take a while to learn. Therefore the best recommendations are graphic novels that work hard to make the layout understandable, especially to new readers.
Below are some great comics and graphic novels for beginners separated into three genres.
Science Fiction/Fantasy
Retellings and Adaptations
Nonfiction
This list is small but has a range that's wide enough to attract even the most skeptical of the genre. While the list only includes two "traditional" superhero stories, each listed is both engaging and laid out simply.
Science Fiction/Fantasy
Retellings and Adaptations
Nonfiction
---
There are plenty more great graphic novels for beginners out there! We've really only scratched the surface with these 15. Luckily, several of the ones listed are only part one in a series, so there's more where that came from!