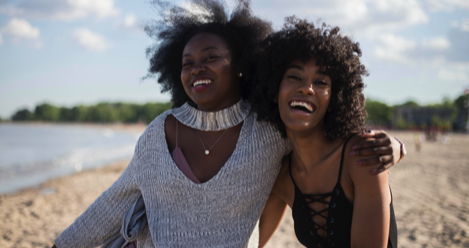 This content contains affiliate links. When you buy through these links, we may earn an affiliate commission.
Reading a romance novel is like going on a relationship joy ride. The twists and turns, the slow points, the quickening of pace and heartbeat—the love story is a pleasure to be along for. But I want to celebrate another relationship that shows up in romance novels: friendship. Now, there are a lot of great "friends to lovers" books, but that's not what I'm talking about. I'm celebrating the best friendships in romance novels, the platonic network of side characters who help make the romance happen.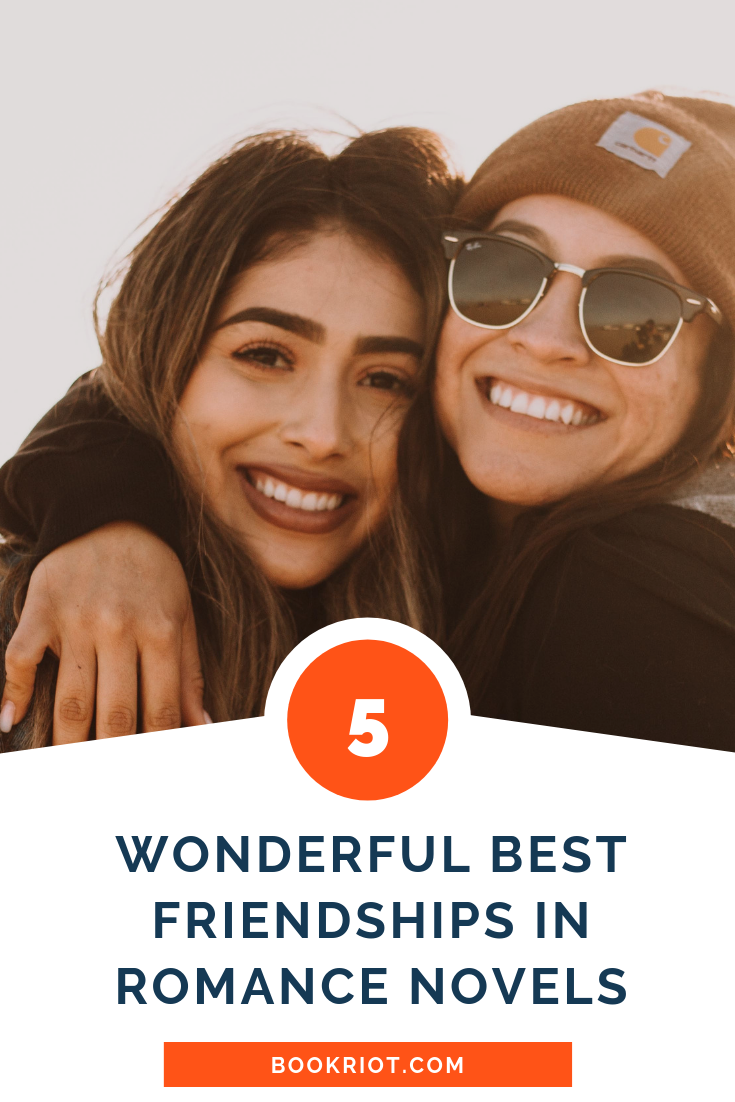 Alyssa Cole build out a beautiful world based on not only romantic relationships, but also based on friendships. With each new book in the Reluctant Royals series, we get to experience a different story from each member of this vast (and expanding) friend group. My favorite bestie situation is between Ledi and Portia, but I love how Nya gets folded in, how Reggie comes to feature in. These are women who are flawed, and focused, and fiercely protective of one another, and the International Friends group chat they have is just perfect.
It's an unfortunate thing that when I think of best friends, I often glaze right over male friendships. Sarah MacLean's Rules of Scoundrels series is such a great collection of stories of the four owners of The Angel, a gambling hell in London. From the very first book, A Rogue By Any Other Name, we get a sense of both the antagonism between the owners, but also the deep loyalty, fierce protectiveness, and the intimate knowledge each of the owners has for one another.
Forbidden by Beverly Jenkins
Though I have not finished this series, one of the things I was struck by when I read Forbidden was the way friendship—and kinship—worked in the book. While the romance between Rhine and Eddy was the focal point, the friendship between Eddy and Sylvie was a special point of loveliness for me. Based first on the desire to help, and then on a desire to work together, but always with respect for each other, their friendship was so gorgeous to me. I can't wait to read more of this series.
If there's a story of friendships where people help each other realize their full potential, it's The Right Swipe by Alisha Rai. The heroine, Rhiannon, has the best assistant-friend in Lakshmi, and her silent partner/best friend is such a complex example of a bestie in a romance novel. While as an outsider, I can see the codependence that exists, I can also see how both women are working through and beyond it. They're both trying to be the best versions of themselves even while turning to each other for comfort, and at times, for real talk. And Samson's friends/former teammates made for fantastic romance BFFs as well.
Another series that passes the narrative baton among friends, Jasmine Guillory's Wedding Date series features people who are either already friends or who become friends during the course of the series. Once again, we have the devout support of friends, as well as the intimate antagonism that comes with close friendship (looking at you, Carlos and Drew!). A close group of girlfriends is one of my favorite elements of The Proposal, and I would not be sad to see Nikole's besties get their own stories.
For more friendly fiction, check out Favorite Friends-to-Lovers Romance; 10 Books About Best Friends Falling In Love; 16 of Your Favorite YA Friendships