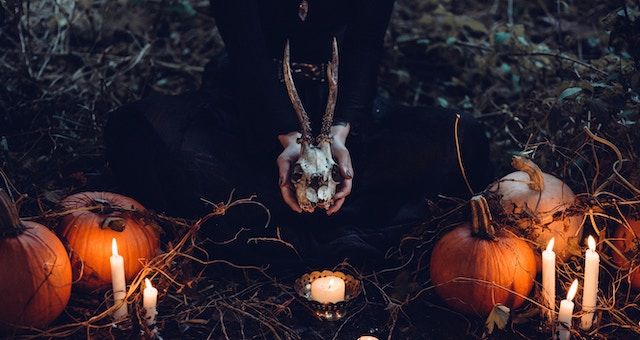 Horror
The Best Free Horror Books That You Can Download Now
This content contains affiliate links. When you buy through these links, we may earn an affiliate commission.
Hail, horror hounds! You who know the joy of a chilling tale of darkness and terror will appreciate the fact that free horror books are available all over the Internet. It's true! The Internet is rife with free and low-cost books and many of them are gory, disturbing, and messed up in the exact way that you crave. If you're a Book Riot devotee already, then you probably know that you can read some amazing short horror online. Now it's time to enjoy some full-length horror ebooks for $0.00, and then some others for almost $0.00.
Keep in mind that some of these are promotional titles. Even if they're perma-promotional, grab 'em quick before someone decides to jack the price up to $2.99. Then go check out a bunch of other horror novels from the library, because Libby is also a thing.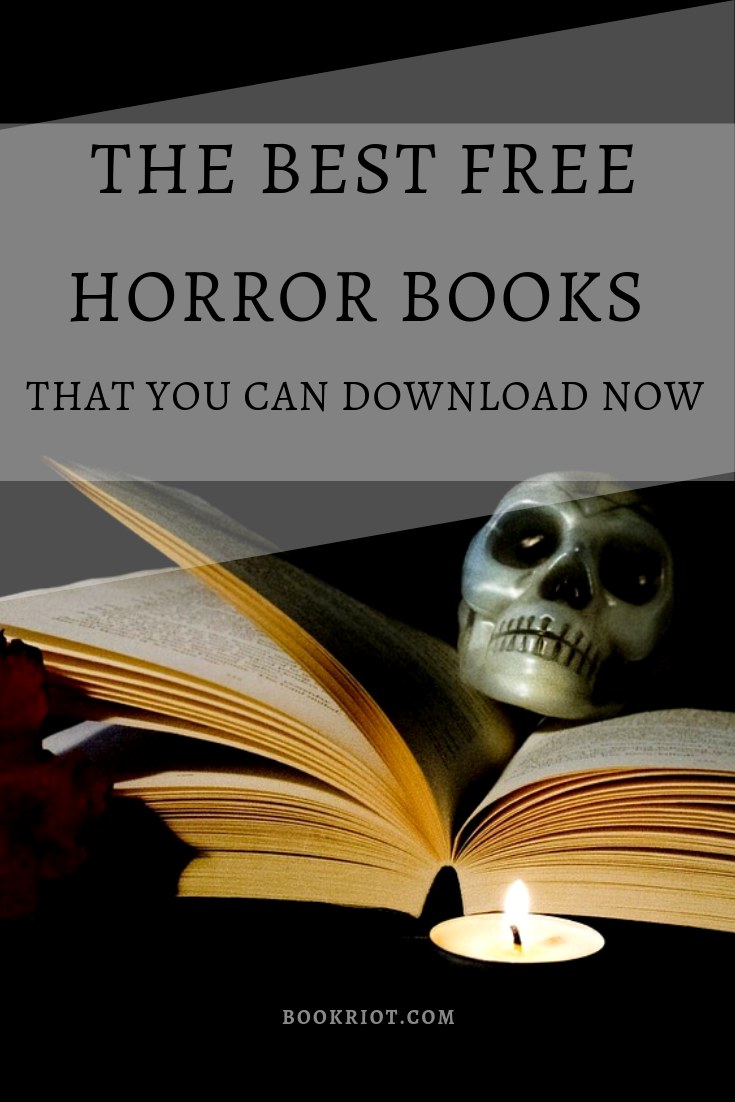 Completely, Totally, Gloriously Free Horror Books
Forget flash fiction. This fiction will grip you within one paragraph. Venture into the wild world of experimental literature with this collection of horrifying short-short-shorts.
Jordan killed the wrong person. Now she's tasked with 100 souls to the great beyond or burn in Hell for all eternity. It's a bad time to meet a sexy poltergeist who's in hock to a demon king, but what can you do? Love's not convenient.
It's a bad idea to get stuck in a zombie apocalypse. It's a worse idea to do so with a dangerously volatile redneck and his alluring brother. But Vivian needs Angus and Axl. They're her only way to find the daughter she gave up for adoption before the world went to hell.
Carmilla by Joseph Sheridan Le Fanu
Predating Dracula, this vampire novel kicked off the lesbian blood-sucker trope. More than 100 years later, it's still a creepy tale of obsession and thinly veiled sexual appetite and one of the best free horror books out there.
Die, My Love: A Dark Horror Anthology by Zoe Blake, Addison Cain, Julia Syke, Celia Aaron, Jane Henry, Ashleigh Giannoccaro, SJ Cole
Love can be beautiful, love can be gentle, love can be sick, perverted, and bizarre. It can be all of those things at once. In this anthology of gut-twisting tales, it often is.
Nuclear war destroys both civilization and the resources needed to rebuild. Army officer Nathan and his family must contend with brutal warlords and desperate murderers as they make their way toward the hope of safety.
The walking dead are bad enough. What happens when they start setting traps for living humans? As zombies evolve into higher-order threats, humanity struggles to survive.
Everyone who stays at the Kurtain Motel dies or goes crazy. But on a rainy night, weary travelers aren't asking themselves if their lodging is cursed. They just have to try to make it to the morning before fate catches up with them.
A darknet web stream exerts a pull on its viewers that is all the more sinister for its gory contents. Add that to an online dating experience gone horribly wrong, and you've got the makings of a grisly and terrifying digital thriller.
This unique take on vampire legend finds Aleric, a Medieval falconer, enslaved as a result of drama with a royal. As luck would have it, a chance encounter with an ancient vampire turns his fortunes.
Don't you just hate it when you wake up and the world has ended? Annie should probably be glad her memory's gone, because when it comes back, she's going to have some information that makes the global zombie outbreak even worse.
When civilization falls, it falls hard. A catastrophic war returns human beings to a feral lifestyle where the vicious survive. Worse, many of those left alive carry a horrifying radioactive plague that could undo what's left.
Nearly Almost Completely Free Horror Books
Baby Mine by Kenya Moss-Dyme
A moment of weakness and a fling that should never have happened lead to a pregnancy that is, to say the least, unconventional. In fact, it might be downright wrong. What exactly is Jessica carrying in her belly?
A secret evil inhabits an old convent. Kate Parker has seen her share of bad, so she assumes that she can renovate away whatever lurks in the walls. But that might not be so easy…
When she marries the perfect man, Jessica doesn't expect to be caught up in an unholy conspiracy hundreds of years in the making. When she discovers the truth, her soul may be at risk!