Lists
We Shall be Monsters: 8 of the Best Frankenstein Retellings
This content contains affiliate links. When you buy through these links, we may earn an affiliate commission.
In my December 2021 Book Riot article "At the Heart of the Tale: What Makes Stories Poised for Retelling," I describe how good stories are often retold, but great stories can be molded and reinvented through the ages. Mary Shelley's Frankenstein is a great story, and therefore ripe for retelling.
Frankenstein remains an icon of literature. Arguably one of the first examples of science fiction, Frankenstein continues to educate and astound, so much so that we see traces of the story across mediums — including film and literature — created today. Although the 1931 film Frankenstein by Universal Studios is still copyrighted, Shelley's Frankenstein is in the public domain, and therefore open to creative interpretation and retelling. Especially regarding contemporary literature, there is a beautiful bouquet of Frankenstein retellings across genres, with authors diving deep into what inspired them to take on such a groundbreaking work.
Many authors use Shelley's Frankenstein as a window, or more accurately, a mirror, to showcase how we as a society deal with the discoveries, ethics, and atrocities of science; how we act and react toward those being oppressed and those who oppressors deem "other"; and how we handle responsibility of the lives we create and/or are under our protection.
Below, I will include a sample of fresh retellings of Shelley's Frankenstein. Whether it's graphic novels, science fiction, horror, or romance, I hope you might find one title that sparks your interest.
Fresh Takes On Frankenstein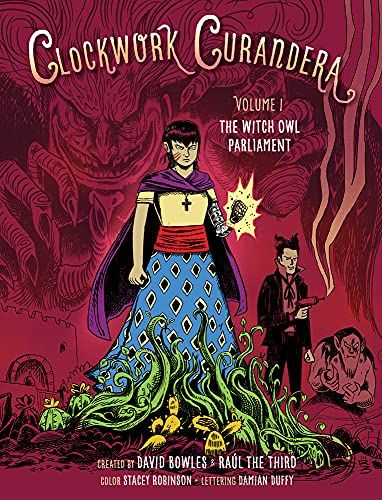 This steampunk graphic novel is a retelling of Frankenstein set in colonial Mexico. Non-Christian magic in the Republic of Santander is prohibited, but when Enrique's sister — apprentice shaman Cristina Franco — is killed by witch owls, he can't let her go. Enrique brings Cristina back to life, part human, part machine, and she vows to use her new existence to protect Santander from attack. This epic story then follows Cristina and Enrique as they uncover a plot of the Witch Owl Parliament, who plans to take over Santander. During this time, Indigenous folks and immigrants are disappearing, and Cristina and Enrique wonder if the plot they discovered and the disappearances are related. This is a necessary retelling that sheds light on many issues we are facing today.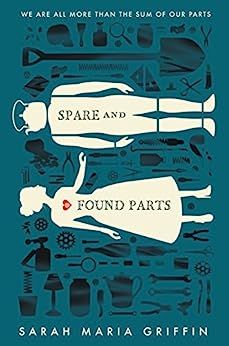 This story is a lovely science fiction retelling of Frankenstein. In a world rebuilding after a tragic epidemic that has left survivors missing body parts — an arm, a leg, an eye — Nell's father has created biomechanical limbs for people so they can continue on with their lives. But Nell is different, for she's the only one with a biomechanical part on the inside: her heart. Nell is lonely, unable to fit in or have friends, and she wonders how she can move forward in this new society. Her answer comes when she finds a mannequin hand while salvaging on the beach. If she cannot find a companion, she will make one instead.
Destroyer by Victor LaValle, illustrated by Dietrich Smith
Renown horror writer Victor Lavalle takes on Frankenstein in modern day. Frankenstein's monster no longer has any confusion about humanity; rather, he seeks to eradicate it. As the Destroyer, he finds help in achieving his goals in that of Dr. Baker, a Frankenstein descendant who lost her teenage son to police brutality. Two scientists, Percy and Byron, realize they may need to save humanity — both from the Destroyer and Dr. Baker's vengeance. This is a stunning graphic novel that takes the Frankenstein story to new heights, tackling many of the issues going on in the United States, and indeed the world.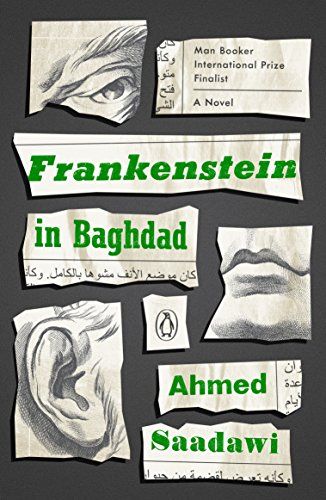 I really love how contemporary authors are taking Shelley's Frankenstein and putting them into a new perspective relevant with our time. Saadawi uses Frankenstein to show the atrocities and violence of war and oppression, while spotlighting those who seek to resist or overcome them. In this story, Hadi, a scavenger in U.S.-occupied Baghdad, collects body parts to create a full, human corpse. His aim is to show that these parts are people and give them a proper burial. Things take a dark turn when the corpse goes missing, and a slew of eerie murders erupts in the city. People describe a terrifying monster that cannot be killed. Hadi realizes that, in the midst of witnessing monstrous death, he has created a monster. This book was also a finalist for the Man Booker International Prize.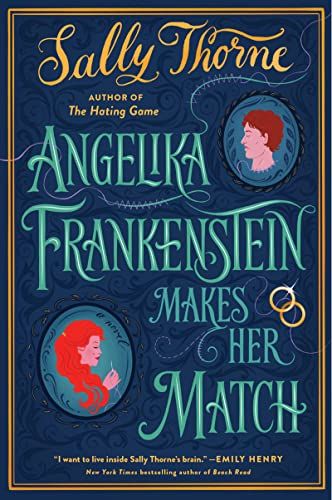 If you're in the mood for a romantic Frankenstein retelling, check out this book by Sally Thorne. Carriages, candlesticks, and corpses, oh my! Angelika Frankenstein has yet to find her true love, and is desperate to find someone who sees her for who she is. After assisting her brother Victor in bringing a reassembled corpse back to life, Angelika realizes she can make (literally) her dreams of love come true. However, her plans are thrown to the wind when the man she resurrects has amnesia, with a deep passion for discovering the truth of himself and his past. Despite their crackling chemistry, Angelika decides to help him. This story tackles many questions that Shelley's Frankenstein ponders: Can fate be influenced or forced? Can we tailor-make our own miracles, even love, in the name of science?
Addie Tsai creates a trinity of fantastic characters in this biracial, queer, and nonbinary retelling of Frankenstein. The story follows Plum, an intern at one of the worlds premier embryology labs. Plum is queer, biracial, and Chinese, and she runs away from home to be with her girlfriend, only to find herself alone in the world. She thinks she finds refuge with Dr. Frank, a queer biracial Indonesian scientist who seeks to find a way to procreate without the need for sperm or egg. Dr. Frank then creates a nonbinary creature who is abandoned at birth due to complications, and Dr. Frank offers Plum a chance to assist on the next project. What are we willing to sacrifice for scientific progress? What do we compromise of our own humanity in the name of discovery? This book will send you on an exploration of the soul as much as story.
Rather than a straightforward retelling, Kris Waldherr puts a spotlight on characters that surround Victor Frankenstein. From Caroline Frankenstein, who in her desperation to protect her family from the violence revolutions in 18th century Europe, creates a monster in her son, Victor; to Elizabeth Lavenza, the woman who accepts Victor's hand in marriage as payment for Caroline rescuing her as a child; to Justine Moritz, a servant hired by Caroline to serve the Frankensteins; Waldherr's characters become central to the story of Frankenstein, with a new, feminist lens.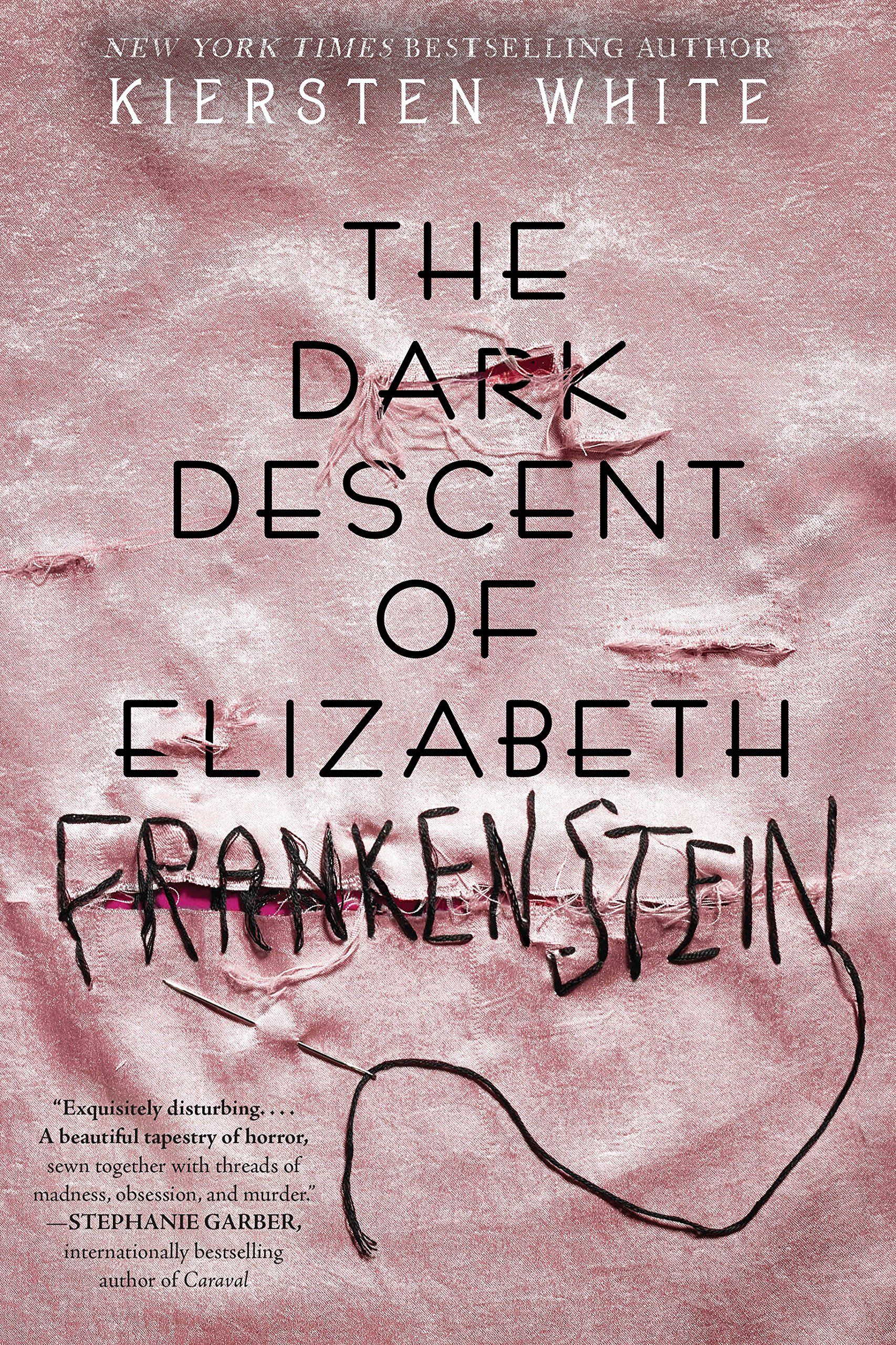 Kiersten White is a master of horror, and she triumphs again with this monstrous Frankenstein retelling. The story follows Elizabeth Lavenza, who is taken in by the Frankenstein family. Elizabeth knows she has to make herself indispensable in order to remain under the care and protection of the Frankensteins, but this comes at great cost. Victor Frankenstein has a terrible temper, and Elizabeth agrees to his every depraved whim. But beneath her acquiescence is a desperation to survive, no mater what.
Further Reading
I hope this list inspires you to add a new title to your TBR, and that one of the many genres listed above captures your interest. Whether it be a romance, science fiction, horror, or told through the visually-stunning images of a graphic novel, authors are finding new and innovative ways to reinvent Shelley's Frankenstein. For further reading on retellings and Frankenstein, check out these Book Riot articles: