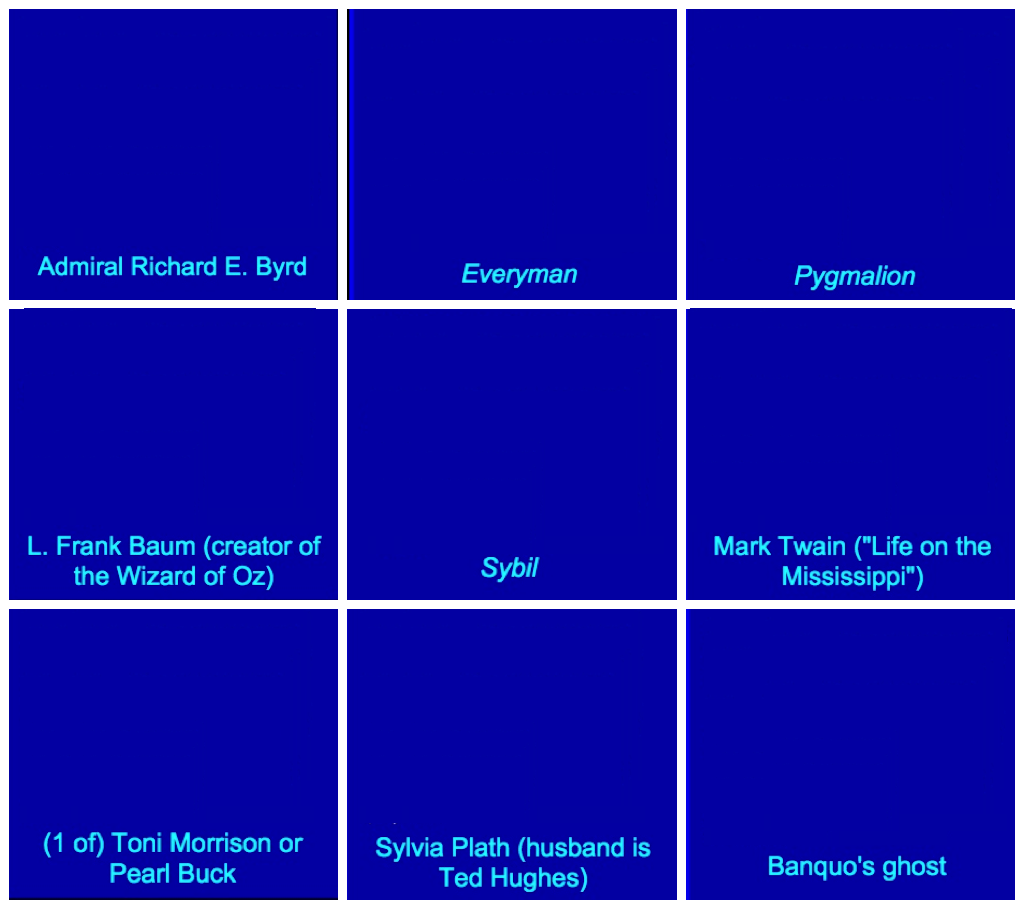 Last Friday, loads of new Star Wars merchandise – much of it related to the upcoming The Force Awakens – was released into the wild. It's our first inkling of what a Star Wars movie release looks like in the Disney era. More than just action figures and posters, the blitz (dubbed Force Friday) features everything from bedding and housewares to remote control robots.
Of all the stuff, here's what's hotter than Tatooine cooler than Hoth really, really neat.
Star Wars: Aftermath by Chuck Wendig [$28]
Books usually get released on Tuesdays here in the states, but Force Friday led to the early release of a slew of Star Wars titles. The biggest of these is undoubtedly Chuck Wendig's Aftermath, the first in a planned trilogy. The book pulls triple-duty, introducing new characters (including Star Wars' first openly gay character), bridging the gap between the original films and The Force Awakens, and kicking off the new canonical Extended Universe now that the old EU is kaput.
— — —
Furby "Furbacca" [$80]
Ain't no Furby like a Chewbacca Furby 'cause a Chewbacca Furby is call Furbacca AND OH MY GOD LOOK AT HOW CUTE IT ISSSSSSSSSSSSS. It's basically your old-school Furby but with it has LCD eyes and makes Chewbacca noises.
Not convinced? It can also roar the Star Wars theme.
— — —
Her Universe "Saga Continues" Pullover [$45]
Her Universe has been putting out stylish licensed gear for years, so it's no surprise that they posted some of the best-looking Star Wars apparel for Force Friday. The "Saga Continues" pullover has a definite Drew Stuzan vibe, and mixes new characters from The Force Awakens with a few classics. Other highlights on the site include logo tees for the First Order and Resistance, as well as a budget-friendly tote bag for $15.
— — —
ThinkGeek R2-D2 Bento Box [$20]
This is the droid you're looking for. So simple, even a stormtrooper can figure it out.
— — —
NERF Pistol [$13] , Bowcaster [$25], and Blaster Rifle [$40]
Foam-based intergalactic warfare at three different price points! The classic toymaker NERF added three new weapons to their arsenal for The Force Awakens – a sidearm and rifle from the (presumably bad guys) First Order Stormtroopers, and Chewbacca's bowcaster. Toyland has a good rundown of the three toys, if you're curious how they work in action.
— — —
Hasbro Action Figures – Standard [$8] and Black Series [$20]
The meat and potatoes of Star Wars toys for time immemorial, Hasbro's action figures are back in force for the new movie. They come in a couple different flavors this time out; standard figures are your classic 3.75", barely-articulated figurines, while the Black Series features more detailed 6-inch figures with more accessories and more points of articulation. It's worth noting that Force Friday also featured the announcement of high-end Stormtrooper and Kylo Ren figures coming from Hot Toys, but those are a while off yet.
— — —
Pendleton Star Wars Blankets [$249]
Expensive, but pretty. These are high-quality, American-made virgin wool blankets that are meant to last for ages – this isn't the shoddy tie-in merchandise that'll disintegrate in a year. They're also extremely limited, with Pendleton only producing 1,977 (get it?) of each design. That Return of the Jedi one is one of the few Star Wars-themed items I feel like I could get away with having in my living room at home.
— — —
Uncle Milton Jedi Force Levitator [$25]
"The Force is what gives a Jedi his power. It's an energy field created by all living things. It surrounds us and penetrates us. It binds the galaxy together." While it's still inconclusive whether we have THE Force in this galaxy, we're surrounded by other invisible forces we learned about in middle school science class. The Jedi Force Levitator harnesses one of these – static electricity – to really-kinda-sorta grant the power to levitate the eight included force deflectors.
— — —
Sphero BB-8 Toy [$150]
If there's one item announced last week that everyone I know has gone bonkers for, it's this one. Breakout trailer star balldroid BB-8 gets the full Brookstone treatment, debuting as a toy that is too expensive and will probably end up on a shelf in a month but you know you want anyway. The tiny toy is controlled not by a traditional remote, but by an iOS/Android app. Not only can you directly control the droid via your touchscreen, you can also issue voice commands, set BB-8 on an automatic "patrol," and watch it (him? her?) chirpingly emote and interact with people and objects. You can even record a message for BB-8 to broadcast (in the app), a la R2D2 in A New Hope.
On the less spendy side of things, there's also a $15 vinyl BB-8 and a Target-exclusive remote control BB-8 for $80.
— — —
Thinkway Toys Remote Control AT-AT [$150]
While the Sphero BB-8 is getting all the attention for Force Friday, I'm more excited by Thinkway's remote control AT-AT. Everything about how the walker moves and sounds takes me right back to The Empire Strikes Back. And though it's not app-controlled like BB-8, the remote for the AT-AT is robust, with two joysticks and ten buttons that can be used to program over 1000 action combinations.
— — —
Pottery Barn Kids Millennium Falcon Bed [$3,999]
Get a bed shaped like the cockpit of the Millennium Falcon, for just slightly less than the cost of building a functioning YT-1300.