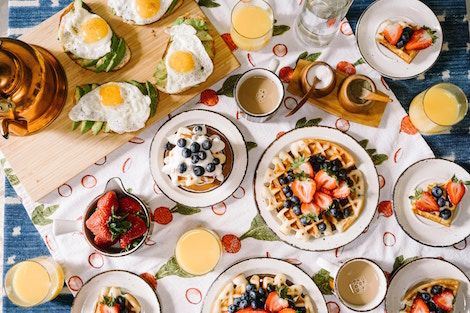 Lists
20+ Of The Best Food Books from 2018
This content contains affiliate links. When you buy through these links, we may earn an affiliate commission.
Get out your stretchy pants: these food books have set the table and are ready to absolutely delight you with their gastronomic knowledge, cross-cultural insights, and historical contextualizations. Some are food memoirs in which noted chefs take to the road to draw connections between cuisines, or in which they look back to situate their lifetimes in the kitchen within evocative memories; some address the histories of particular kinds of foods, from how we got mangoes to why Southern food is so complicated. There are food books here that address food crises, and books that luxuriate in fine dining. No matter how varied they are, though, there are connections: running throughout all of these titles is a sense that food, more than anything else, binds us together. It is communal, necessary, indulgent, and divine, and we cannot get enough.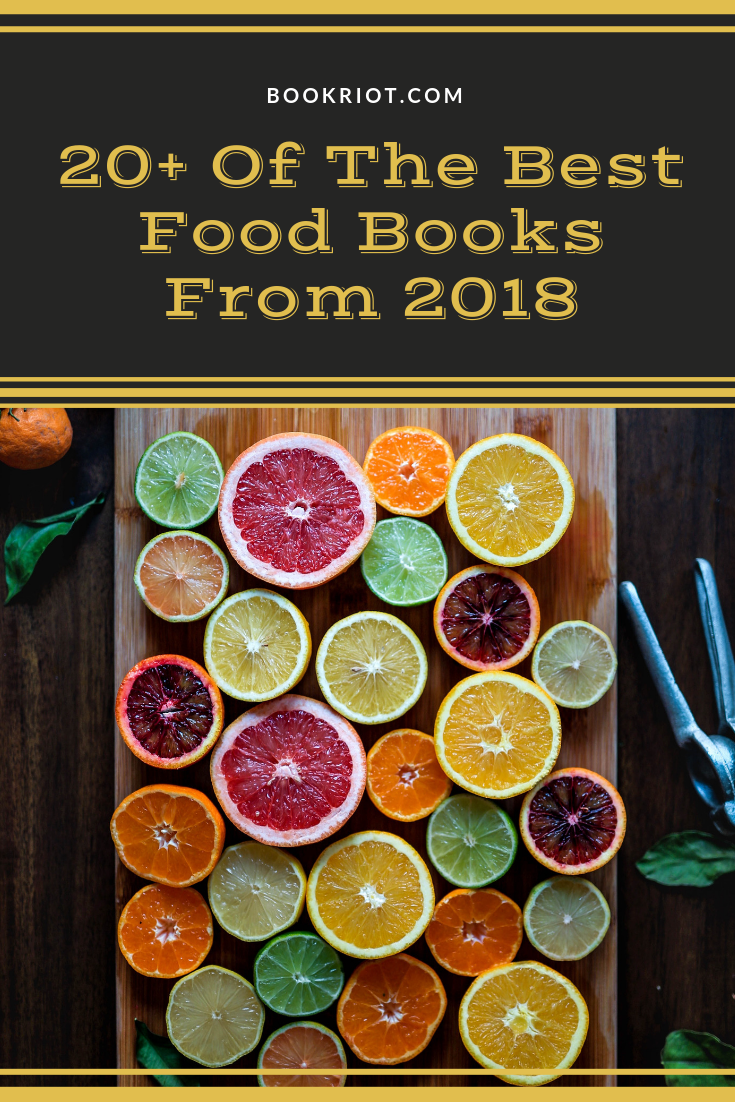 2018 Food Memoirs
A two-y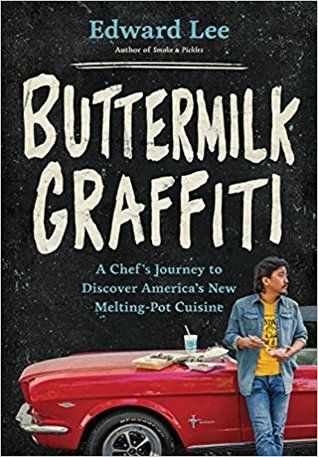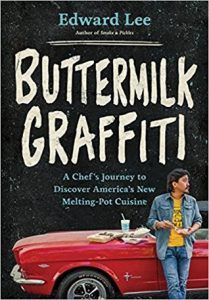 ear road trip across the U.S. resulted in Lee's culinary travelogue, which dips between New Orleans hot spots and immigrants' kitchens to explore how this cultural mish-mash transforms our eating traditions. An absolutely engrossing read—the food book not to miss this year.
The first time that Cambodian refugee Ted Ngoy tasted an American donut, he says, he "was transported back to childhood celebrations and sweet moments with my mother." No small accomplishment for a bit of fried treat; Ngoy's journey took him right through the horrors wrought by the Khmer Rouge—and toward eventual success and homecoming. Business may be at the fore of this memoir, but it's the personal (and tasty) details that hold attention.
Transport two Texans from their teaching positions in the American South into the little understood atmosphere of the Russian Far East: the result is this vivid culinary travelogue, which jumps between the homes of the Hudginses's new neighbors to discuss what emerges from their kitchens and friendships.
The daughter of Ukrainian immigrants, Bociurkiw grew up in a household where food and love and family were intertwined concepts. Over loud and passionate dinners, where memories of "peasant villages, long ago hungers, [and] forced migration" reigned supreme, she also learned how to channel (and sometimes sideline) the deepest truths about herself—including her sexual orientation. This is a captivating LGBTQ memoir.
All the Wild Hungers by Karen Babine (Milkweed; January 2019)
Out so early next year that they're practically releasing this year, Babine's essays focus on food as a vehicle for handling the pain of her mother's cancer diagnosis. The kitchen, with its organized forms of chemistry and alchemy, with its ability to turn disparate parts into something whole and sating, is the place where she goes to confront the disease. One reviewer commented that her lines are like poetry—which is exactly how good food, and family, should be.
New Food Books In Paperback
Yes, these technically came out in the fall of 2017, but their summer 2018 paperback releases still warranted some excitement.
Twitty's is a family history and a multigenerational biography as filtered through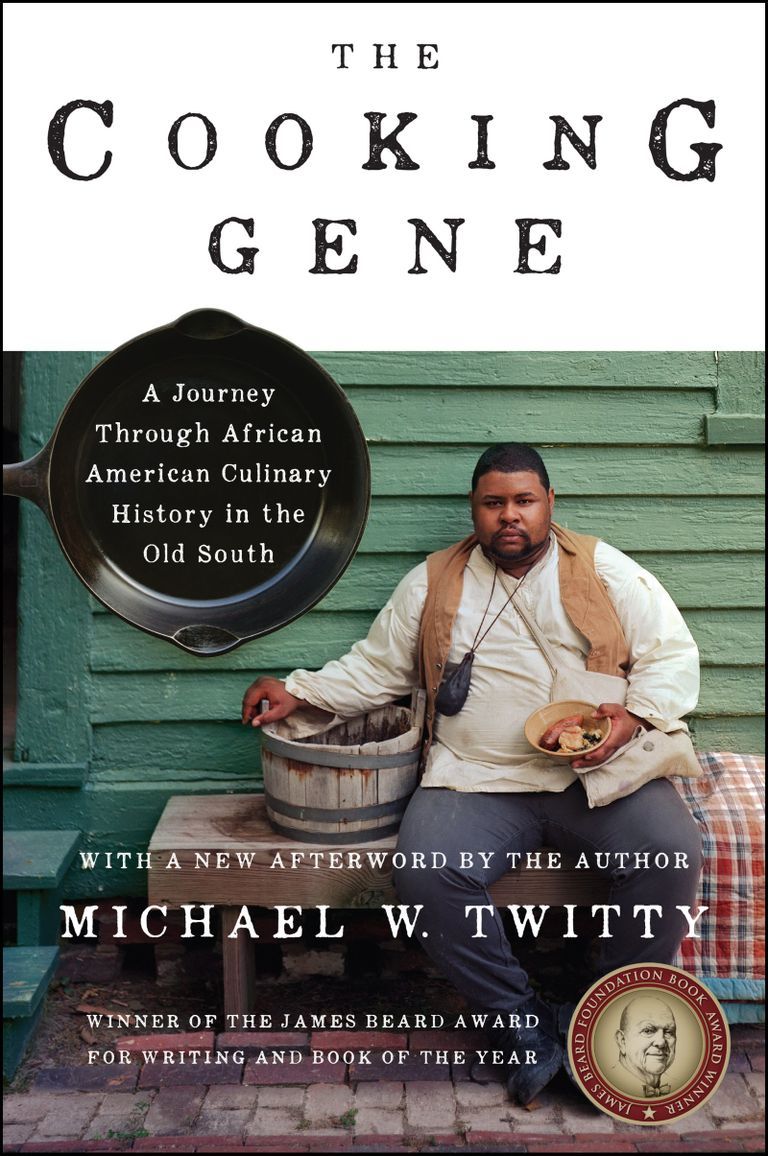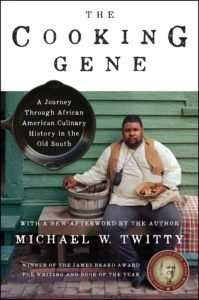 food. It includes slavery, freedom, soul food, organic farming, and synagogues—truly a melting pot experience. Southern food is imbued with whole new nuances in this James Beard-award winning title.
The farm-to-table revolutionary who gave us Napa's Michelin-starred Chez Panisse adds to her cookbook library with this memoir, which roots her culinary aspirations in childhood memories. She is as wise, winking, inventive, musing, and charming as you'd expect.
Called "a people's history of the modern South, told through its food," this engrossing history reveals the traumas and innovativeness behind Southern food. The title refers to the broth left over when the greens are drained from a pot—once thought to be a throwaway product, it's actually rich and energizing. Southern food cannot be separated from the region's inhumane moments, and there's plenty of that reality here to puzzle through.
General Nonfiction Food Books
How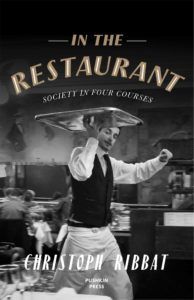 did we first come to dine out? Ribbat's book is a fact-filled trip through food's transformation from a private affair to a more public experience, starting with mid–18th century Parisian traditions. It nods to waitstaff and plumes dining out for its habits and oddities.
This one's for the Francophiles: a 19th century title translated and republished this year, it was written by a critic just tickled by the impudent and indulgent ways that Parisians dined. It's funny, irreverent, and the perfect time capsule to take out to a brunch for one.
Eat Up! by Ruby Tandoh
Never forget that food is sensual. If you do, though, Ruby Tandoh is there to help you out—connecting food to sex and lust to hunger, and stopping in to celebrate every bit of comfort food you crave along the way. "She will arm you against the fad diets, food crazes and bad science that can make eating guilt-laden and expensive," Amazon promises, but she'll also give you permission to indulge.
Excuse me—who the hell do we have to blame for tofu's ubiquity? Food writer Jonathan Kauffman points the fingers: it's all those flower children back in the sixties and seventies, whose free-wheeling and experimentation birthed so many of the culinary habits and kitchen staples that we take for granted today.
This is a thoroughly indexed, 500 stop how-to on eating your way around the world—sipping fresh coconut on the beaches of Fiji; slurping down impossibly fresh anchovies in Spain. Gastronomy's experts were tapped for the travel guide, and each and every page provides mouth-watering inspiration.
While what's for dinner varies wildly from place to place, these essays show that it's still food—no matter how different the presentations of our plates—that binds all people together. Food is both personal and global, and these entries bridge the gap.
Have you ever wondered about the viability of the latest trend diet, or about the prevalence of gluten intolerance, or about whether you should follow web advice and exclude whole food groups from your personal consumption? Warner wants you to STOP. If it isn't backed by science and reason, he says, it isn't worth trying. Warner's advice is to take a sensible, voracious, and open approach to food instead.
Essays celebrating the Southern cuisine pioneer (and consummately awesome lady) Edna Lewis are gathered in this collection. Contributors range f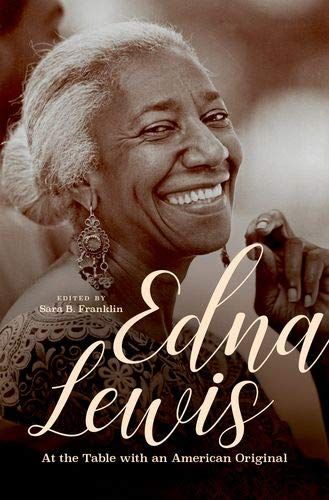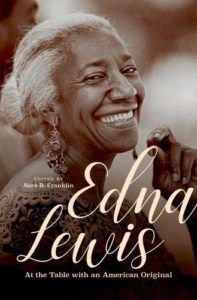 rom Joe Yonan, the Washington Post dining editor, to farm-to-table goddess Alice Waters. Some of them knew Lewis; some were just transformed by her legacy. All have something particular to add to this tasty tribute.
Not so long ago, Americans ate because they had to, not because it was any kind of particularly enjoyable. One botanist with a thirst for more changed all of that. Stone's history follows nineteenth century culinary explorer David Fairchild all around the world, tasting everything and bringing back the seeds of our own hunger, in the form of mangoes, avocados, hops, and more.
Women the world over feed us—in more ways than one. The descendant of farmers, Moyles interviewed over 140 women on the front lines of food production for this eye-opening look at how women farmers contribute to our global food supply: "They will feed the world," she says, and in so doing, shape our futures.
Nonfiction Pairings
You may dream of clinking glasses while overlooking a warmly hazy Napa sunset, or ballooning with bubbles over the California hills, but make some room in your fantasy for this reality: California was not always a wine mecca. Through Prohibition and blight, settler issues and other state particulars, California wine makers had to fight their way to a place on the national stage. Oenophiles should appreciate Briscoe's quirky and knowledgeable account of their struggles.
Children's Food Books
This true story of humanitarian aid details how a young girl in South Korea inspired her community to find an inventive way to help feed the starving people of North Korea. It's a good introduction to the crisis for young readers.
Fiction Food Books
If you don't understand the 2008 financial crisis partially through the lens of the pursuit for a sandwich: you've missed (and should not) Pellegrini's new novel, in which Rosso—who only wants romance and focaccia, that's all—struggles through market mishaps and accusations of fraud. All satire and indulgence, this is one worth breaking your nonfiction diet for.
In an Ottoman court, a chef with magical gifts contends with notoriety and danger. He works his magic in the imperial palace, but as much as people salivate over his work, they are not permitted to know that he is there. Spices and gastronomic delights fill the air of this sultry and irresistible tale.
Montmarte, Paris is where the artists converge—including gastronomical ingenues. In that neighborhood, people from all over the world combine, and the heated and intoxicating mix of their influences permeates this novel in translation. It focuses on Sandrine, whose humdrum daily life belies her culinary aspirations—and wicked inventiveness.
---
What do you think were the best food books in 2018?
Also In This Story Stream