In Translation
4 of the Best Fiction in Translation Works This Year (So Far)
This content contains affiliate links. When you buy through these links, we may earn an affiliate commission.
This is a guest post from Maureen Stinger. Maureen is a lifelong book devourer who reads just about anything she can get her hands on. Still recovering from years of practicing law, she now sells books at Fountain Bookstore in Richmond, Virginia. Follow her on Twitter @mo_stinger.
---
Novels and short stories have always provided the opportunity to travel to different places and different times without the hassle of having to put your liquids in a ziploc bag or follow the laws of relativity and quantum physics. With fiction, you can even visit places and times that never, or have not yet, existed (see, e.g., Middle Earth, Narnia, anything post-apocalyptic). If you're a book lover, you already know the escape that reading can provide.
What if you want to see the real world, though, but have neither the money nor the time? Short of actual travel, the best way to "see" another place is by reading fiction in translation. An author can do extensive research about a place, or even live there for a number of years, but no writer can fully illustrate a place without a native perspective. Culture is absorbed not through a book's individual words or sentences, but almost through osmosis by reading the work as a whole. Books that are set in another country, written by a native of that country in the author's native language, provide the most comprehensive view of place and culture one can obtain without physical presence.
Even if you have no desire to become a better person, books translated into English from their original languages will give you the best travel experience without leaving the comfort of home. Want to travel this year? Here is the best translated fiction I've found for 2016 so far:
The Kingdom by Fuminori Nakamura, Translated from the Japanese by Kalau Almony (Soho Crime, 224 pages, coming in July)
Travel to contemporary Tokyo in this thriller about the life of Yurika, a freelancer for organized crime who poses as a prostitute to blackmail certain individuals. She cherishes her anonymity, until her past begins to catch up with her.
Fardwor, Russia! by Oleg Kashin, Translated from the Russian by Will Evans (Restless Books, 224 pages, January)
You've been living under a rock if you haven't heard any of the antics of current Russian president Vladimir Putin, but what's it really like to live under his regime? A brilliant satire on life in contemporary Russia by a journalist beaten nearly to death for what he had written, this is a must-read for anyone interested in current events or Russia as a whole.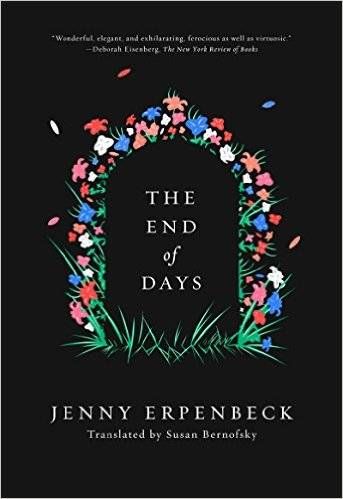 The End of Days by Jenny Erpenbeck, Translated from the German by Susan Bernofsky (New Directions, 320 pages, February)
Follow five possible paths of one woman's life throughout Europe as she lives and dies in different places and times: the early 20th century Hapsburg Empire, post-World War I Vienna, Communist Russia, East Berlin and the GDR, then back to Vienna. This is an award-winning novel in the tradition of Kate Atkinson's Life After Life, but deeper and with a much broader world view.
The Man Who Snapped His Fingers by Fariba Hachtroudi, Translated from the French by Alison Anderson (Europa Editions, 144 pages, February)
Hatchroudi's sparse, haunting novel never reveals a specific location, though it could be set in any number of places in the late 20th or early 21st centuries. A former prison guard in an authoritarian regime has escaped and is seeking asylum. The female translator he desperately needs to plead his case happens to have been the most unbreakable, and therefore the most brutalized, former prisoner under his control. This unique story explores the power of memory, human connection, survival, and forgiveness following escape from totalitarianism and adjusting to freedom.