The Best Feminist Picture Books
One of my 2015 resolutions has been to expand my involvement with feminism; becoming more well-read in women's studies and feminist books, speaking my mind more often, sharing my beliefs publicly, and supporting the cause in general. It hasn't taken me long to realize that this resolution is also going to affect my life as a bookseller; especially a bookseller who often works with children and teens. What I'm recommending to others needs to reflect my own personal taste and opinion (unless someone is asking for something specific that falls outside of my personal scope of experience or knowledge). This means I've been reviewing some of my go-to picture books and making sure they stand up to what I want to impart to the next generation – besides a love of literature, of course. I've also been scouring the web and asking friends for their recommendations. Below is a list of some of the best feminist picture books perfect for the budding feminist (this means boys and girls) in your life. In these books you'll see adventurous and self-reliant heroines, wide-ranging definitions of femininity, a peaceful co-existence with the earth, girls being true to themselves and their identities, and girls embracing their individuality and ambitions. Are these the only feminist-friendly children's picture books? Of course not! And for that I'm so grateful. But hopefully this list will inspire you and I'd love to see the comment thread explode with countless other titles and ideas.
Princess Grace by Mary Hoffman, illustrated by Cornelius Van Wright and Ying-Hwa Hu
Grace gets to be one of the two princesses chosen for this year's parade (Can we just celebrate the princess of color here, please!) and she wants to dress properly so she asks her teacher for help. What follows is a tour of traditional princess (or the correct cultural royal equivalent) costumes from around the world. This book celebrates being girly in all of its diversity.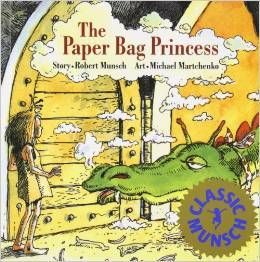 The Paper Bag Princess by Robert Munsch, illustrated by Michael Martchenko
This is now officially a classic. It has been decided. Seriously, who doesn't love a princess who's had enough of waiting for her knight in shining armor, takes off and vanquishes the dragon, and then decides the prince (she rescued, natch) is so not worth her valuable time after he makes a rude comment about her appearance.
Me… Jane by Patrick McDonnell
Why are we so fascinated with an overgrown man-child raised by apes when there is the fascinating character of a woman intrepid, daring, and convention-breaking enough to fall in love with him and set up shop in the jungle just standing there waiting for her story to be told? WHY? Well read this and meet the wonderful Jane Goodall who does female explorers everywhere proud.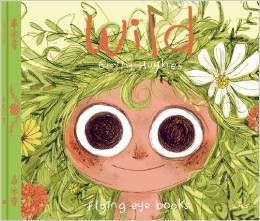 Wild by Emily Hughes
This book is a glorious celebration of the inner Gaia in all of us. It's also a great lesson on standing by your beliefs and being accepted for who you are. Plus Emily Hughes' gorgeous art makes me wish I grew up in lush, nature-rich Hawaii too!
Pirate Girl by Cornelia Funke, illustrated by Kerstin Meyer
Little girl books can often be saccharine sweet with pink, glitter, and all the frills (which is totally cool and is kind of like my dream bedroom but the husband objects to being spangled in glitter 24/7). This tale of Molly shows a different angle with generic kid-friendly adventure that features the most fearsome pirate to ever sail the seven seas. No, not Captain Firebeard, despite what he thinks. No, the fiercest pirate ever is Molly's mom and I am all for young girls admiring their mothers as badass babes.
Little Red Hood by Marjolaine Leray, translated by Sarah Ardizzone
Fairy tales are not all that female friendly. Which is why I always embrace a good retelling that spins the main character from helpless damsel to kickass heroine. Dumb wolf is dumb.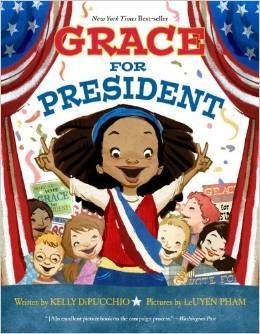 Grace for President by Kelly S. DiPucchio, illustrated by LeUyen Pham
A book on women in politics, not being shamed for it AND featuring a person of color? Can it really be true? It can! It is! Grace is as astounded as the rest of us that a woman has never been President (of the United States – hence the star-spangled bunting) and sets her sights on the Oval Office to remedy the situation. First she's going to warm up by running for class president though.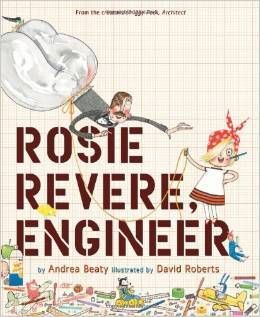 Rosie Revere, Engineer by Andrea Beaty, illustrated by David Roberts
There are four really great things about this book: 1) David Roberts's phenomenal illustrations (those patterns, sigh), 2) Teaching all kids to not give up on their dreams and ambitions, regardless of past failures, 3) Showing girls in the engineering world, and 4) Bringing the iconic Rosie the Riveter into context for the younger generation.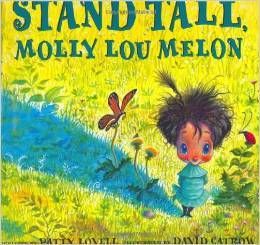 Stand Tall, Molly Lou Melon by Patty Lovell, illustrated by David Catrow
Molly Lou isn't the most traditionally attractive, in appearance or voice, but she has big ambitions. She also has her grandmother who encourages her at every turn and is the best kind of feminist role model. Such a great lesson for parents and kids.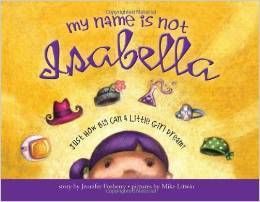 My Name Is Not Isabella: Just How Big Can a Little Girl Dream? by Jennifer Fosberry, illustrated by Mike Litwin
Isabella is trying to figure out who she wants to be and in the process takes the reader on a journey through the lives of amazing ladies throughout history, ultimately learning that herself is the best her she can be.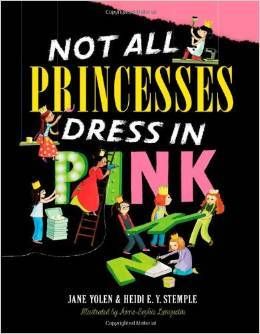 Not All Princesses Dress in Pink by Jane Yolen & Heidi E. Y. Stemple, illustrated by Anne-Sophie Lanquetin
Another look at what a diverse world "girly" really is. Princesses come with closets full of different colors and hobbies that range from the more feminine to the more masculine (or tomboy – if you insist). Diversifying kids' concepts of gender rules will never get old and having kids who are okay embracing everything they love is the raddest message of all.
*Edited 04/24/2015 to clarify the subject of Me… Jane
____________________
Book Riot Live is coming! Join us for a two-day event full of books, authors, and an all around good time. It's the convention for book lovers that we've always wanted to attend. So we are doing it ourselves.