Feminism
The Best Feminist Books For Younger Readers
This content contains affiliate links. When you buy through these links, we may earn an affiliate commission.
Since the feminist picture books were so popular (yay!), and since Rioter @marialaganga asked for it, I now present you with the best feminist books for younger readers. "Best" is a hard thing in this category, so I'm aiming to include a variety of genres and some lesser known/newer options. Does this mean I don't think Halse Anderson's Chains belongs on this list? Emphatically, NO! Including everything would have been impossible. Also, because younger readers really run the gamut when it comes to reading level, I've included beginner/early reader titles and intermediate titles. The ages you see are based on publisher recommendations and may not really don't reflect my opinion or the actual reading level of your kid. Just sayin'. Let's explode that comment thread again with your own suggestions, too!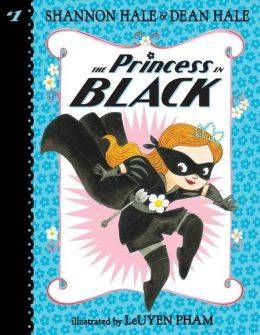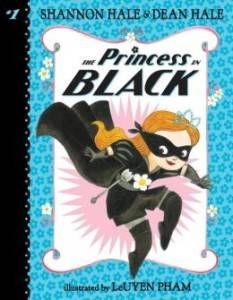 The Princess in Black by Shannon Hale and Dean Hale, illustrated by LeUyen Pham (ages 5-8)
Let's be real honest, everything Shannon Hale does is magic. She's been a voice for pro-girly, pro-feminist reading for ages now. This book is all about embracing yourself even in a world that requires you to fit in from time to time. Great lesson for any child struggling with the realities of school uniforms, too! I'm a little obsessed with the whole concept of a ninja/princess/heroine since I discovered the existence of this title, and I guarantee you and your young reader will be too.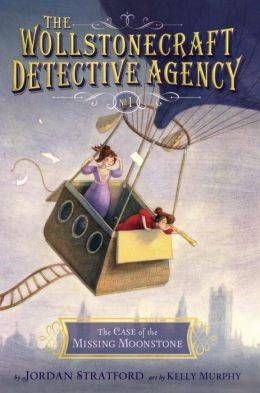 The Case of the Missing Moonstone by Jordan Stratford, illustrated by Kelly Murphy (ages 8-12)
Fictionalized Mary Shelley and Ada Lovelace? Yes, please! Of course it's very fictionalized to have these figures be age comparable, but Stratford has kindly including a real facts section at the back of the book for any of you finicky historians. Perfect for the budding mystery or historical fiction buff. Plus, I love sneakily engaging kids with real, kick-ass feminist historical figures. I'm eagerly looking forward to more in The Wollstonecraft Detective Agency series!
Luz Sees the Light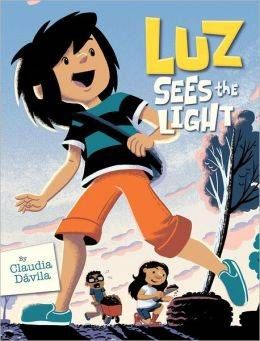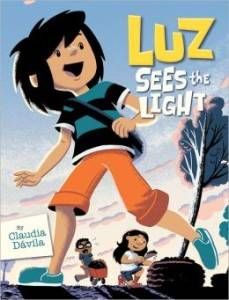 by Claudia Dávila (ages 8-12)
Luz is smart, independent, and environmentally engaged. These charming graphic novels feel so fresh and show a girl in STEM fields doing her own problem solving. They also help convey an important environmental message through the story and the practical how-tos at the end. Really, the whole Future According to Luz series is perfect.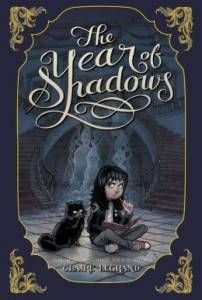 The Year of Shadows by Claire Legrand, illustrated by Karl Kwasny (ages 8-12)
If you've got a young supernatural/horror fan on your hands you may be worried about too many Twilight-esque plot lines with romance and helpless heroines. While the pre-YA category can prove a bit scarce, plenty of books like The Year of Shadows show strong girls solving problems, accepting their fears and worries, and helping others. Plus ghosts and a grumpy little goth girl!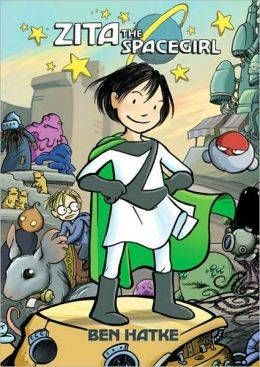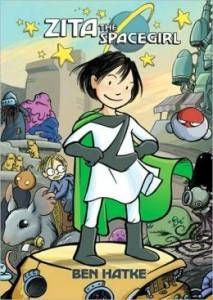 Zita the Spacegirl by Ben Hatke (ages 8-12)
Ben Hatke is amazing. Don't believe me? Check out this interview! He's a dad to a few daughters, so he knows how to write a book that is perfect for them. Zita is strong, adventurous, self-assured and the perfect intro to graphic novels, space adventures, and super heroines. Don't miss the two sequels, Legends of Zita the Spacegirl and The Return of Zita the Spacegirl! I haven't met a younger reader (or teen) yet who hasn't fallen under Zita's spell.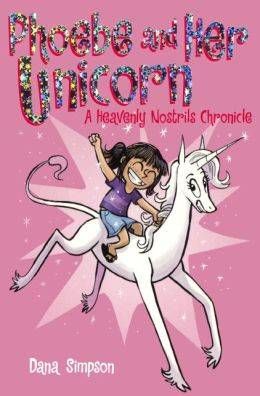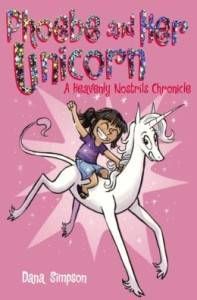 Phoebe and Her Unicorn: A Heavenly Nostrils Chronicle by Dana Claire Simpson (ages 8-12)
My unicorn love runs deep and Dana Simpson totally gets it. Heavenly Nostrils (long a web comic, now in print and soon to be syndicated nationwide in newspapers) has been likened by many, myself included, to Calvin and Hobbes. But with a female protagonist, and a unicorn, and a breathtakingly refreshing look at friendships and school age struggles. I'm excited for the second book that's coming out this year.
The Mighty Miss Malone by Christopher Paul Curtis (ages 9-12)
This book could be depressing and heavy since it deals with unemployment, Hoovervilles, and economic and racial inequality. It's never been anything but inspiring to me, though, and the titular protagonist is totally responsible for all the uplift. Deza is the smartest kid in school and the unfortunate economic turn her family takes never seems to dim her light or talent. Family loyalty runs strong in this tale. Be warned, this title will spark some serious discussion sessions.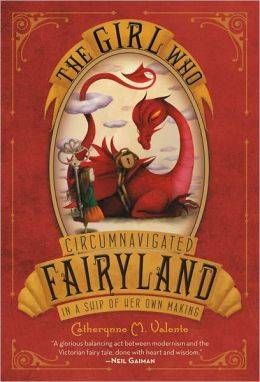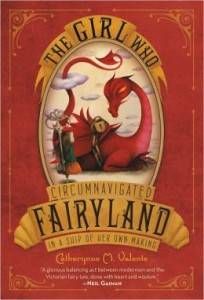 The Girl Who Circumnavigated Fairyland in a Ship of Her Own Making by Catherynne M. Valente, illustrated by Ana Juan (ages 10-14)
Catherynne Valente is pure magic with words and her middle-grade series doesn't disappoint. This is fantasy as it should be: Adventurous, fantastical, transportive- just minus all that pesky misogyny and misguided pining that pops up in too much of it. Even the title is empowering: "…in a Ship of Her Own Making". Now that's a message I adore. Girls, we can do this on our own!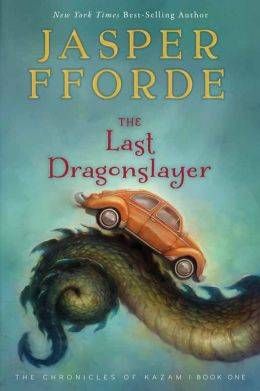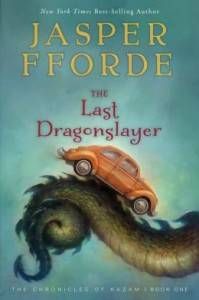 The Last Dragonslayer by Jasper Fforde (ages 10-14)
Jennifer Strange has a lot resting on her young, orphaned shoulders. As if dealing with a building full of recalcitrant magicians (and their paperwork) wasn't enough, now she just might be the legendary last dragonslayer, too!?! Fforde is a master at building worlds so similar yet so different from our own and he has a deft pen with spunky, flawed, real female protagonists. I love Jennifer's pluck as she literally makes herself who she needs to be and tackles a whiny, corrupt royal while saving society from total collapse.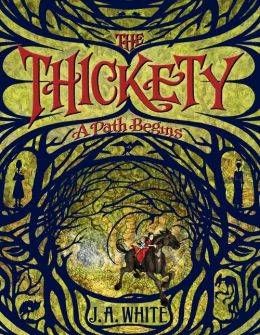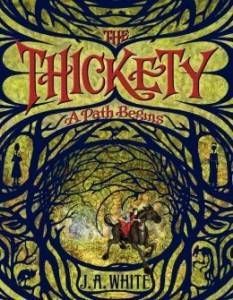 The Thickety: A Path Begins by J. A. White, illustrated by Andrea Offermann (ages 10 +)
It's been a year since I first read this debut, and series start, from J. A. White and I am still talking about how beautiful and elevated the prose was considering the intended audience. This book deals with themes of family, individuality, and societal pressure through the tale of a puritanical society, a daughter raised in the shadow of her burned-at-the-stake-for-witchcraft mother, and a magic beyond everyone's control. Societal stigma lessons abound in this clever tale.
Brown Girl Dreaming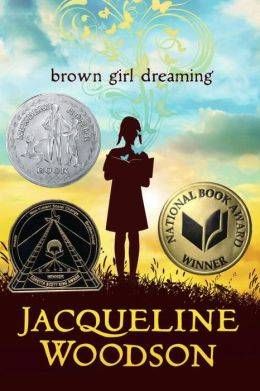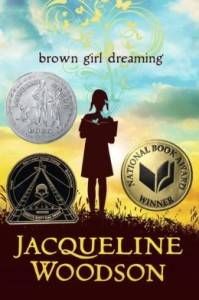 by Jacqueline Woodson (ages 10 +)
Do I really need to talk about this book? If you still haven't heard of Jacqueline Woodson and this multi-award winning memoir told in flowing, captivating verse I want to know how big the rock you are under is. Seriously, though, this is a memoir for younger readers all about a woman of color's life written in a way that will expand their literary horizons by leaps and bounds. I don't care what age you are, this goes on all the lists.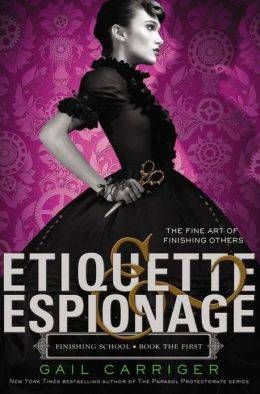 Etiquette & Espionage by Gail Carriger (ages 12 +)
One of the things I love most about Gail Carriger's series is how her female leads are always smart, ladylike, and fiercely independent. The fantasy-punk (that's steampunk meets supernatural fantasy) setting is pure fun and opens the doors for 14-year-old Sophronia to get into all kinds of mischief on her way to saving the day. If you love this book, there are two more in The Finishing School series waiting for you and The Parasol Protectorate series is all complete and is actually pretty okay for middle school and up (it just has a bit more romance), and the Prudence series is coming soon!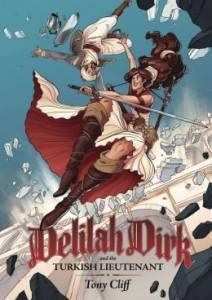 Delilah Dirk and the Turkish Lieutenant by Tony Cliff (ages 12-17)
I have my bestie to thank for my intro to this graphic novel. Think Arabian Nights meets Robin Hood but with a young female protagonist. Lots of world travel and culture. A lot of fighting and adventure. All with a heart of gold heroine. Oh, and Tony? If you're reading this, can we get a sequel? Thanks!
____________________
We run a pretty sweet little bookish Instagram account, if we do say so ourselves (and we do). Come check it out.