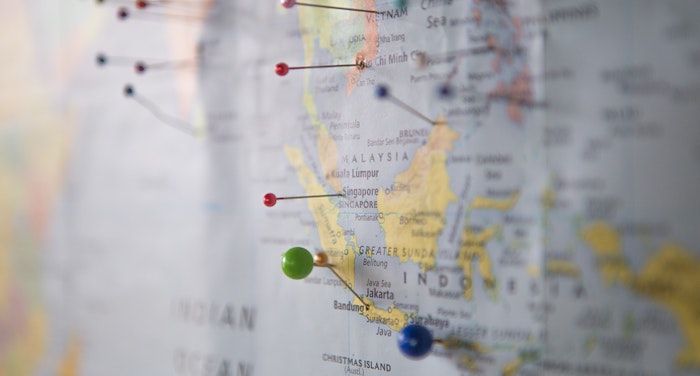 Lists
9 of the Best Fantasy Maps In Books
This content contains affiliate links. When you buy through these links, we may earn an affiliate commission.
As a reader, nothing immerses me in a fantasy world more quickly than some of the best fantasy maps. Maps can show cohesion or inconsistencies in world-building, including geography, climate, and languages. Sometimes maps hint at history or lore, or which real places and eras may have inspired the setting. They're also reminders that countries, borders, and directions are social constructs that fantasy authors can ignore or reimagine if they choose.
On Book Riot in 2015, A.J. O'Connell wrote: "Maps help me figure out where things are, and, as someone with mild dyslexia, are very helpful because I can see which way characters are traveling." The best fantasy maps help me as a disabled reader, too. My disability affects my mobility and sense of direction. Concepts like "walking distance" or how far non-disabled characters can travel in a day are meaningless to me. This is true even before accounting for magic and technology. Maps help me visualize scale, landscapes, and battles.
Here are some of the best maps in fantasy books, plus links to online versions:
---
I understand some why some authors and readers may consider maps in fantasy books unnecessary, overdone, or just not for them. To some, they may even be a type of spoiler. I love them, and there's a lot to explore in the links and books in this article. Done well, they're artifacts from a fully realized world.
Read More
The pros and cons of fantasy maps
An interview with two fantasy cartographers on their creative processes