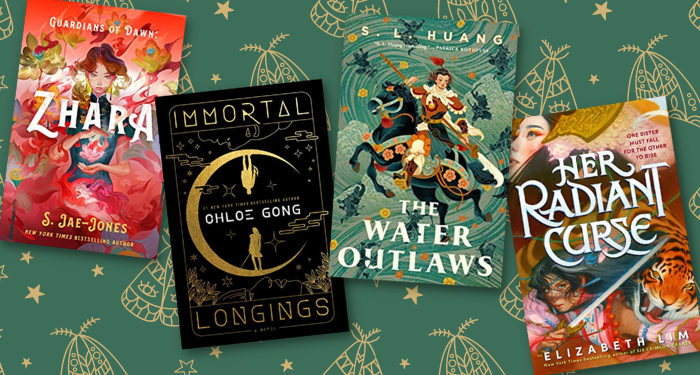 Lists
10 of the Best Fantasy Books of Summer 2023
This content contains affiliate links. When you buy through these links, we may earn an affiliate commission.
Does your everyday life have magic, dragons, talking animals, and/or faeries? *Sigh.* Mine doesn't either. But wouldn't that be fun? Imagine having the ability to learn spells that can give you the power to talk to animals, help the world, or simply do your chores for you. I wonder if we would get tired of having magic abilities or talking cats. It's fun to imagine what it would be like to live in a fantastical world. And it's even more fun to read about fantastical worlds! That's why we have this list of 10 of the best fantasy books of summer 2023.
These exciting upcoming best new fantasy books will take you to all kinds of different places — all from the comfort of your own brain. In this list you'll find a dark Sleeping Beauty retelling, an adult fantasy debut from a bestselling YA author, a vampire real estate agent, and lots and lots of monsters and magic. There are stories inspired by the history and myths of China, Korea, Egypt, South America, and more. If you were to just read the books on this list this summer, you would have a great reading season. So have your talking cat fetch your TBR list and get ready to mark down these fantastic fantasy new releases!
Get ready to also be excited about the upcoming sequels He Who Drowned the World (The Radiant Emperor Duology) by Shelley Parker-Chan and The Shadow Cabinet (The HMRC Trilogy Book 2) by Juno Dawson, both out this summer. And for more great fantasy reads, check out The 22 Best Fantasy Books of All Time and The Bestselling Fantasy Books of All Time.
As always, you can find a full list of new releases in the magical New Release Index, carefully curated by your favorite Book Riot editors, organized by genre and release date.