Newsletter 1
15 Of The Best Fantasy Authors Who Are Still Publishing Books
This content contains affiliate links. When you buy through these links, we may earn an affiliate commission.
Let's dive straight in and talk about what we're talking about here: the best fantasy authors. The fun begins with how every word of that can be very subjective. These are all authors who have won or been nominated for awards for their works. But that's not necessarily what makes them the best. They've been chosen for writing the kind of world-building that will draw new fantasy readers into the genre and expand the fantastical horizons of those of us who have a lifetime of fantasy reading behind us. Which is all in itself the more subjective.
So here (alphabetically) are fifteen of the best modern fantasy authors (and their must-read books) whose works and worlds are just waiting for you to immerse yourself in.
Charlie Jane Anders
Charlie Jane Anders is a white American trans woman writer, commenter, and self-described geek. All the Birds in the Sky is her debut fantasy novel of magical powers, catastrophic climate change, and secret magical schools trying to save the world.
Leigh Bardugo
Leigh Bardugo is a Jewish American YA and fantasy author, best known for her books in the Grishaverse. The first of these, Shadow and Bone, tells of a once great nation torn in two by an impenetrable darkness full of monsters who feast on human flesh, and the magical elite depended on to fight them.
Holly Black
Holly Black is a white American writer known for the children's fantasy series, The Darkest Part of the Forest. Her YA fantasy The Darkest Part of the Forest is set in a small town, ordinary except for the Fae who live alongside them. The stuff of childhood games and daydreams, but very dangerous. Her other fantasy novels include The Cruel Prince
Kendare Blake
Kendare Blake is a Korean American writer of horror, fantasy, and contemporary YA novels. In the Three Dark Crowns, series triplet queens are born possessors of coveted magic. But to become the Queen Crowned the sisters will be forced to fight to the death.
Zen Cho
Zen Cho is a Malaysian fantasy author living in England. In Sorcerer to the Crown, The Sorcerer Royal, a freed slave, ventures to the Fairyland to find out why England's magic is drying up. Here he finds an unusual comrade, a woman with powerful magic forbidden to her because of her gender.
Susanna Clarke
Susanna Clarke is a white English author best known for her novel Jonathan Strange and Mr. Norrell. Set in an alternative 18th century England this is a book of history, fairies, a Raven King, and two rival magicians with very different ideas about the future of magic. The Ladies of Grace Adieu and Other Stories is set in the same universe.
Nalo Hopkinson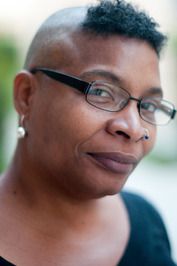 Nalo Hopkinson is a queer Jamaican Canadian writer drawing on Caribbean language and folklore. In Brown Girl in the Ring the rich prey on the poor for a harvest of bodies. A young woman must open herself to ancient truth, eternal power, and tragic mystery, bargaining with gods and birthing legends.
N.K. Jemisin
N.K. Jemisin is an African American writer. Her Dreamblood duology is a desert fantasy where Gatherer priests keep the peace by feeding on dreams and killing those they judge corrupt. But someone is killing the innocent and must be stopped before the city descends into forbidden magic. Jemisin's other fantasy series include and the Inheritance Trilogy.
Nnedi Okorafor
Nnedi Okorofor is a Nigerian American sci-fi and fantasy author. Who Fears Death is set in a post-apocalypse Africa where a child is born the colour of sand with a magical destiny. Her journey to fulfill that destiny will have her grapple with nature, tradition, spiritual mysteries, and even death itself. Okorafor's other fantasy novels include Akata Witch.
J.K. Rowling
J.K. Rowling is a white British novelist most famous for her Harry Potter series. An abused orphan discovers the truth about himself: that he is a wizard. Accepted to a magical high school and inducted into the hidden magical world he finds himself the centre of a fight between good and evil.
V.E. Schwab
V.E. Schwab, aka Victoria Schwab, is a white American fantasy writer. Her Shades of Magic trilogy begins with A Darker Shade of Magic. The last magician able to travel between the three parallel London's works as a smuggler. Perilous magic is afoot and to save the worlds he must first stay alive. Her other fantasy includes The Archived.
Samantha Shannon
Samantha Shannon is a white British dystopian paranormal fantasy writer. The Bone Season series is a tale of an underground world of forbidden clairvoyance. Persecuted by the state, kidnapped by monsters, and fighting for freedom. Shannon's high fantasy The Priory of the Orange Tree is due for publication next year.
Laini Taylor
Laini Taylor is a white American YA fantasy author. In Daughter of Smoke and Bone winged strangers have crept through a slit in the sky; a devil's supply of human teeth is dangerously low, and an inhuman art student is about to be caught up in a brutal otherworldly war.
Catherynne Valente
Catherynne Valente is a white American fantasy and mythpunk writer and poet. Deathless is an epic retelling of Russian folklore. A collision of magic and history, mythology, and revolution with Stalinist house elves, magical quests, secrecy, and bureaucracy. Valente's other fantasy includes In the Night Garden.
JY Yang
JY Yang is a nonbinary Singaporean speculative fiction and silkpunk writer. The Black Tides of Heaven tells of twin children with visions, sold to the Monastery. One sibling falls in with the rebellion to escape his mother's twisted schemes. But his search for peace risks his bond with his sister. Another of their fantasy works is Waiting on a Bright Moon.
For more fantasy check out Best Epic Fantasy Series, and 100 Must-read SFF Novels by Female Authors. And let us know in comments who you think the best fantasy authors are.