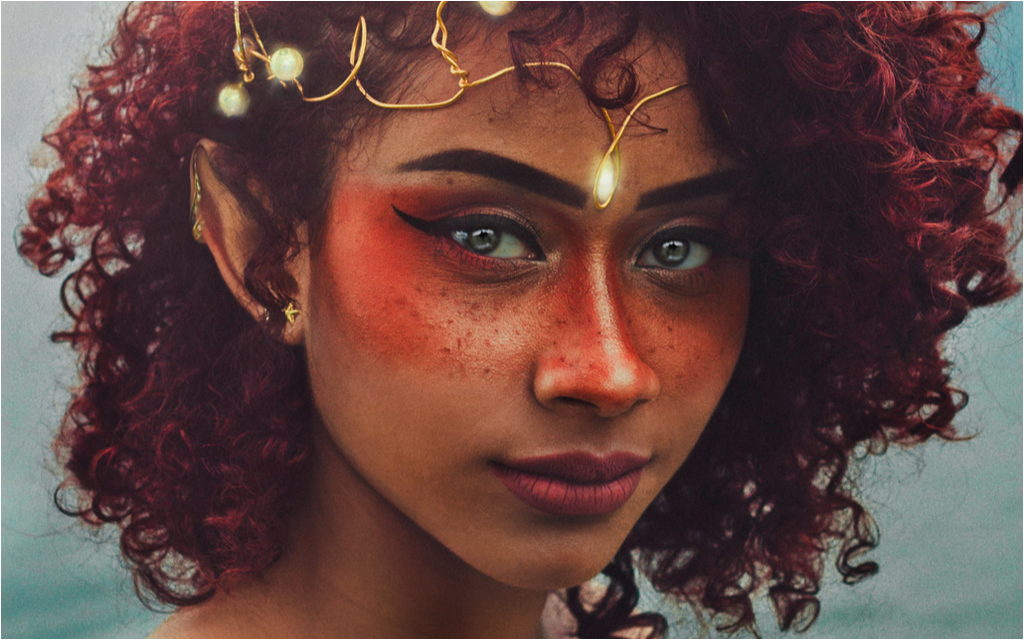 Audiobooks
35 Of The Best Fantasy Audiobooks (and Series)
This content contains affiliate links. When you buy through these links, we may earn an affiliate commission.
In 2016, we brought you a list of ten great science fiction and fantasy audiobooks. Now we're back to add a huge number of audiobooks to extend that list, but this time we're we're focusing on the best fantasy audiobooks — and there's plenty to choose from just in the last few years!
This list runs the gamut from epic to contemporary fantasy, from the dark to the light, because fantasy as a subgenre is a wonderfully open sandbox for authors to play in. Look for gods and monsters, heroes and villains, and a lot of ordinary people who have had greatness and plot complications thrust upon them.
To have a truly great audiobook, you need not only start with an amazing book, it needs to be paired with an amazing narrator who really gets the story and transports you directly into the world. All of the best fantasy audiobooks (the best audiobooks of any genre, really) have that alchemical combination. You'll notice some repeated narrator names make up the list… and there are also some authors who read their own work.
We think these are the best fantasy audiobooks for your roadtrip, commute, or wherever you have a chance to get books in your ears.
"Zélie Adebola remembers when the soil of Orïsha hummed with magic. Burners ignited flames, Tiders beckoned waves, and Zélie's Reaper mother summoned forth souls. But everything changed the night magic disappeared. Under the orders of a ruthless king, maji were killed, leaving Zélie without a mother and her people without hope. Now Zélie has one chance to bring back magic and strike against the monarchy. With the help of a rogue princess, Zélie must outwit and outrun the crown prince, who is hell-bent on eradicating magic for good."
"In the Houses of Montague and Capulet, there is only one goal: Power. Benvolio Montague, cousin to Romeo, knows this. He expects to die for his cousin, for his house, but a spark of rebellion still lives inside him. At night, he is the Prince of Shadows, the greatest thief in Verona-and he risks all as he steals from House Capulet. In doing so, he sets eyes on convent-bound Rosaline, and a terrible curse begins that will claim the lives of many in Verona…and will rewrite all their fates, forever."
"Sierra Santiago planned an easy summer of making art and hanging out with her friends. But then a corpse crashes the first party of the season. Her strokeridden grandfather starts apologizing over and over. And when the murals in her neighborhood begin to weep real tears… Well, something more sinister than the usual Brooklyn ruckus is going on."
The Goblin Emperor by Katherine Addision, narrated by Kyle McCarley
"The youngest, half-goblin son of the Emperor has lived his entire life in exile, distant from the Imperial Court and the deadly intrigue that suffuses it. But when his father and three sons in line for the throne are killed in an "accident," he has no choice but to take his place as the only surviving rightful heir. Entirely unschooled in the art of court politics, he has no friends, no advisors, and the sure knowledge that whoever assassinated his father and brothers could make an attempt on his life at any moment. Amid the swirl of plots to depose him, offers of arranged marriages, and the specter of the unknown conspirators who lurk in the shadows, he must quickly adjust to life as the Goblin Emperor."
"A season of endings has begun. It starts with the great, red rift across the heart of the world's sole continent, spewing ash that blots out the sun. It starts with death, with a murdered son and a missing daughter. It starts with betrayal,and long dormant wounds rising up to fester. This is the Stillness, a land long familiar with catastrophe, where the power of the Earth is wielded as a weapon. And where there is no mercy."
"Cora is a slave on a cotton plantation in Georgia. Life is hell for all the slaves, but especially bad for Cora; an outcast even among her fellow Africans, she is coming into womanhood-where even greater pain awaits. When Caesar, a recent arrival from Virginia, tells her about the Underground Railroad, they decide to take a terrifying risk and escape. Matters do not go as planned-Cora kills a young white boy who tries to capture her. Though they manage to find a station and head north, they are being hunted."
"Carlos Delacruz is one of the New York Council of the Dead's most unusual agents – an inbetweener, partially resurrected from a death he barely recalls suffering, after a life that's missing from his memory. He thinks he is one of a kind – until he encounters other entities walking the fine line between life and death."
The Purloined Poodle by Kevin Hearne, narrated by Luke Daniels
"Thanks to his relationship with the ancient Druid Atticus O'Sullivan, Oberon the Irish wolfhound knows trouble when he smells it – and furthermore, he knows he can handle it. When he discovers that a prizewinning poodle has been abducted in Eugene, Oregon, he learns that it's part of a rash of hound abductions all over the Pacific Northwest. Since the police aren't too worried about dogs they assume have run away, Oberon knows it's up to him to track down those hounds and reunite them with their humans. For justice! And gravy!"
Jerusalem by Alan Moore, narrated by Simon Vance
"In the half a square mile of decay and demolition that was England's Saxon capital, eternity is loitering between the firetrap housing projects. Embedded in the grubby amber of the district's narrative, among its saints, kings, prostitutes, and derelicts, a different kind of human time is happening, a soiled simultaneity that does not differentiate between the petrol-colored puddles and the fractured dreams of those who navigate them."
The Hike by Drew Magary, narrated by Christopher Lane
"When Ben, a suburban family man, takes a business trip to rural Pennsylvania, he decides to spend the afternoon before his dinner meeting on a short hike. Once he sets out into the woods behind his hotel, he quickly comes to realize that the path he has chosen cannot be given up easily. With no choice but to move forward, Ben finds himself falling deeper and deeper into a world of man-eating giants, bizarre demons, and colossal insects."
The whole Temeraire series, from His Majesty's Dragon to League of Dragons by Naomi Novik, narrated by Simon Vance
"When HMS Reliant captures a French frigate and seizes its precious cargo, an unhatched dragon egg, fate sweeps Capt. Will Laurence from his seafaring life into an uncertain future–and an unexpected kinship with a most extraordinary creature. Thrust into the rarified world of the Aerial Corps as master of the dragon Temeraire, he will face a crash course in the daring tactics of airborne battle. For as France's own dragon-borne forces rally to breach British soil in Bonaparte's boldest gambit, Laurence and Temeraire must soar into their own baptism of fire."
"Henry "Monty" Montague doesn't care that his roguish passions are far from suitable for the gentleman he was born to be. But as Monty embarks on his grand tour of Europe, his quests for pleasure and vice are in danger of coming to an end. Not only does his father expect him to take over the family's estate upon his return, but Monty is also nursing an impossible crush on his best friend and traveling companion, Percy. So Monty vows to make this yearlong escapade one last hedonistic hurrah and flirt with Percy from Paris to Rome. But when one of Monty's reckless decisions turns their trip abroad into a harrowing manhunt, it calls into question everything he knows, including his relationship with the boy he adores."
The Refrigerator Monologues by Catherynne M. Valente, narrated by Karis A. Campbell
"The lives of six female superheroes and the girlfriends of superheroes. A ferocious riff on women in superhero comics."
"Mary Jekyll, alone and penniless following her parents' deaths, is curious about the secrets of her father's mysterious past. One clue in particular hints that Edward Hyde, her father's former friend and a murderer, may be nearby, and there is a reward for information leading to his capture…a reward that would solve all of her immediate financial woes."
Red Sister and Grey Sister by Mark Lawrence, narrated by Heather O'Neil
"Behind its walls, the Convent of Sweet Mercy has trained young girls to hone their skills for centuries. In Mystic Class, Novice Nona Grey has begun to learn the secrets of the universe. But so often even the deepest truths just make our choices harder. Before she leaves the convent, Nona must choose which order to dedicate herself to – and whether her path will lead to a life of prayer and service or one of the blade and the fist."
Skullsworn by Brian Stavely, narrated by Elizabeth Knowelden
"Pyrre Lakatur is not, to her mind, an assassin, not a murderer – she is a priestess. At least, she will be once she passes her final trial. The problem isn't the killing. The problem, rather, is love. For to complete her trial, Pyrre has ten days to kill the seven people enumerated in an ancient song, including "the one who made your mind and body sing with love / who will not come again." Pyrre isn't sure she's ever been in love. And if she fails to find someone who can draw such passion from her, or fails to kill that someone, her order will give her to their god, the God of Death."
Akata Witch by Nnedi Okorafor, narrated by Yetide Badaki
"Twelve-year-old Sunny lives in Nigeria, but she was born American. Her features are African, but she has albinism. She's a terrific athlete but can't go out into the sun to play soccer. There seems to be no place where she fits in. And then she discovers something amazing – she is a "free agent" with latent mystical power. Soon she's part of a quartet of students studying the visible and invisible, learning to change reality. But will it be enough to help them when they are asked to catch a career criminal well-versed in powerful juju?"
"As the smallest dragon in the Heartstriker clan, Julius survives by a simple code: keep quiet, don't cause trouble, and stay out of the way of bigger dragons. But this meek behavior doesn't fly in a family of ambitious magical predators, and his mother, Bethesda the Heartstriker, has finally reached the end of her patience. Now, sealed in human form and banished to the DFZ – a vertical metropolis built on the ruins of Old Detroit – Julius has one month to prove he can be a ruthless dragon or kiss his true shape goodbye forever. But in a city of modern mages and vengeful spirits where dragons are considered monsters to be exterminated, he's going to need some serious help to survive this test."
The Changeling written and narrated by Victor LaValle
"When Apollo Kagwa's father disappeared, all he left his son were strange recurring dreams and a box of books stamped with the word improbabilia. Now Apollo is a father himself – and as he and his wife, Emma, are settling into their new lives as parents, exhaustion and anxiety start to take their toll. Apollo's old dreams return, and Emma begins acting odd. Irritable and disconnected from their new baby boy, at first Emma seems to be exhibiting signs of postpartum depression, but it quickly becomes clear that her troubles go even deeper. Before Apollo can do anything to help, Emma commits a horrific act – beyond any parent's comprehension – and vanishes, seemingly into thin air."
The City of Brass by S.A. Chakraborty, narrated by Soneela Nankani
"Nahri has never believed in magic. Certainly she has power; on the streets of 18th-century Cairo, she's a con woman of unsurpassed talent. But when Nahri accidentally summons an equally sly, darkly mysterious djinn warrior to her side during one of her cons, she's forced to question all she believes. For the warrior tells her an extraordinary tale: across hot, windswept sands teeming with creatures of fire and rivers where the mythical marid sleep, past ruins of once-magnificent human metropolises and mountains where the circling birds of prey are not what they seem, lies Daevabad, the legendary city of brass – a city to which Nahri is irrevocably bound."
Dungeon Born by Dakota Krout, narrated by Vikas Adam
"For eons, conquering dungeons has been the most efficient way to become a strong adventurer. Although not everything is as straightforward as it seems. Several questions have always plagued the minds of those who enter these mythical places of power: why are there so many monsters? Where do the amazing weaponry and heavy gold coins come from? Why does the very air fill with life-giving energies? Cal has all of the answers to these age-old questions, for a very simple reason. He is a Dungeon Heart, a soul forced against his will into a magical stone."
Sister Mine by Nalo Hopkinson, narrated by Robin Miles
"We'd had to be cut free of our mother's womb. Abby and I were fused, you see. But here's the real kicker; Abby had the magic, I didn't. Now adults, Makeda and Abby still share their childhood home. The surgery to separate the two girls left Makeda with what feels like an even worse deformity: no mojo. The daughters of a celestial demigod and a human woman, Makeda and Abby were raised by their magical father. Today, Makeda has decided it's high time to move out and make her own life."
The Poppy War by R.F. Kuang, narrated by Emily Woo Zeller
"Targeted from the outset by rival classmates for her color, poverty, and gender, Rin discovers she possesses a lethal, unearthly power – an aptitude for the nearly-mythical art of shamanism. Exploring the depths of her gift with the help of a seemingly insane teacher and psychoactive substances, Rin learns that gods long thought dead are very much alive – and that mastering control over those powers could mean more than just surviving school. For while the Nikara Empire is at peace, the Federation of Mugen still lurks across a narrow sea. The militarily advanced Federation occupied Nikan for decades after the First Poppy War, and only barely lost the continent in the Second. And while most of the people are complacent to go about their lives, a few are aware that a Third Poppy War is just a spark away…."
The Book of M by Peng Shepherd, narrated by James Fouhey and Emily Woo Zeller
"One afternoon at an outdoor market in India, a man's shadow disappears – an occurrence science cannot explain. He is only the first. The phenomenon spreads like a plague, and while those afflicted gain a strange new power, it comes at a horrible price: the loss of all their memories. Ory and his wife, Max, have escaped the Forgetting so far by hiding in an abandoned hotel deep in the woods. Their new life feels almost normal, until one day, Max's shadow disappears, too."
The Tiger's Daughter by K. Arsenault Rivera, narrated by Caroline McLaughlin
"The Hokkaran Empire has conquered every land within their bold reach – but failed to notice a lurking darkness festering within the people. Now their border walls begin to crumble, and villages fall to demons swarming out of the forests. Away on the silver steppes, the remaining tribes of nomadic Qorin retreat and protect their own, having bartered a treaty with the empire, exchanging inheritance through the dynasties. It is up to two young warriors, raised together across borders since their prophesied birth, to save the world from the encroaching demons."
"Children have always disappeared under the right conditions – slipping through the shadows under a bed or at the back of a wardrobe, tumbling down rabbit holes and into old wells, and emerging somewhere…else. But magical lands have little need for used-up miracle children. Nancy tumbled once, but now she's back. The things she's experienced…they change a person. The children under Miss West's care understand all too well. And each of them is seeking a way back to their own fantasy world. There's a darkness just around each corner, and when tragedy strikes, it's up to Nancy and her newfound schoolmates to get to the heart of things."
Strange Practice by Vivian Shaw, narrated by Susanna Hampton
"Dr. Greta Helsing has inherited the family's highly specialized and highly peculiar medical practice. She treats the undead for a host of ills – vocal strain in banshees, arthritis in barrow-wights, and entropy in mummies. It's a quiet, supernatural-adjacent life until a sect of murderous monks emerges, killing human and undead Londoners alike. As terror takes hold of the city, Greta must use her unusual skills to stop the cult if she hopes to save her practice – and her life."
Witches of Lychford by Paul Cornell, narrated by Marisa Calin
"Judith Mawson (local crank) knows the truth – that Lychford lies on the boundary between two worlds and that the destruction of the border will open wide the gateways to malevolent beings beyond imagination. But if she is to have her voice heard, she's going to need the assistance of some unlikely allies…"
The Prey of the Gods by Nicky Drayden, narrated by Prentice Onayemi
"In South Africa, the future looks promising. Personal robots are making life easier for the working class. The government is harnessing renewable energy to provide infrastructure for the poor. And in the bustling coastal town of Port Elizabeth, the economy is booming thanks to the genetic engineering industry that has found a welcome home there. Yes, the days to come are looking very good for South Africans. That is, if they can survive the present challenges: A new hallucinogenic drug sweeping the country; an emerging AI uprising; and an ancient demigoddess hell-bent on regaining her former status by preying on the blood and sweat (but mostly blood) of every human she encounters."
Jade City by Fonda Lee, narrated by Andrew Kishino
"Jade is the lifeblood of the island of Kekon. It has been mined, traded, stolen, and killed for – and for centuries, honorable Green Bone warriors like the Kaul family have used it to enhance their magical abilities and defend the island from foreign invasion. Now, the war is over and a new generation of Kauls vies for control of Kekon's bustling capital city. They care about nothing but protecting their own, cornering the jade market, and defending the districts under their protection. When a powerful new drug emerges that lets anyone – even foreigners – wield jade, the simmering tension between the Kauls and the rival Ayt family erupts into open violence."
"Yeine Darr is an outcast from the barbarian north. But when her mother dies under mysterious circumstances, she is summoned to the majestic city of Sky. There, to her shock, Yeine is named an heiress to the king. But the throne of the Hundred Thousand Kingdoms is not easily won, and Yeine is thrust into a vicious power struggle." (And great news, everyone! The third book of the series will soon be getting an audiobook as well!)
The Belles by Dhonielle Clayton, narrated by Rosie Jones
"Camellia Beauregard is a Belle. In the opulent world of Orleans, Belles are revered, for they control beauty, and beauty is a commodity coveted above all else. In Orleans, the people are born gray, they are born damned, and only with the help of a Belle and her talents can they transform and be made beautiful. But it's not enough for Camellia to be just a Belle. She wants to be the favorite – the Belle chosen by the queen of Orleans to live in the royal palace, to tend to the royal family and their court, to be recognized as the most talented Belle in the land."
The Tangled Lands by Paolo Bacigalupi and Tobias S. Buckell, narrated by Kate Reading and Tim Gerard Reynolds
"Khaim, The Blue City, is the last remaining city in a crumbled empire that overly relied upon magic until it became toxic. It is run by a tyrant known as The Jolly Mayor and his devious right hand, the last archmage in the world. Together they try to collect all the magic for themselves so they can control the citizens of the city. But when their decadence reaches new heights and begins to destroy the environment, the people stage an uprising to stop them."
Norse Mythology written and narrated by Neil Gaiman
"In Norse Mythology, Gaiman fashions primeval stories into a novelistic arc that begins with the genesis of the legendary nine worlds; delves into the exploits of the deities, dwarves, and giants; and culminates in Ragnarok, the twilight of the gods and the rebirth of a new time and people. Gaiman stays true to the myths while vividly reincarnating Odin, the highest of the high, wise, daring, and cunning; Thor, Odin's son, incredibly strong yet not the wisest of gods; and Loki, the son of a giant, a trickster and unsurpassable manipulator. From Gaiman's deft and witty prose emerge the gods with their fiercely competitive natures, their susceptibility to being duped and to duping others, and their tendency to let passion ignite their actions, making these long-ago myths breathe pungent life again."
The Last Namsara by Kristen Ciccarelli, narrated by Pearl Mackie
"In the beginning there was the Namsara: the child of sky and spirit who carried love and laughter wherever he went. But where there is light, there must be darkness – and so there was also the Iskari. The child of blood and moonlight. The destroyer. The death bringer. These are the legends that Asha, daughter of the king of Firgaard, has grown up learning in hushed whispers, drawn to the forbidden figures of the past. But it isn't until she becomes the fiercest, most feared dragon slayer in the land that she takes on the role of the next Iskari – a lonely destiny that leaves her feeling more like a weapon than a girl."
Did we leave one of your recent faves off? Do you have an old classic that you think should be included as well? Tell us what you think the best fantasy audiobooks are!