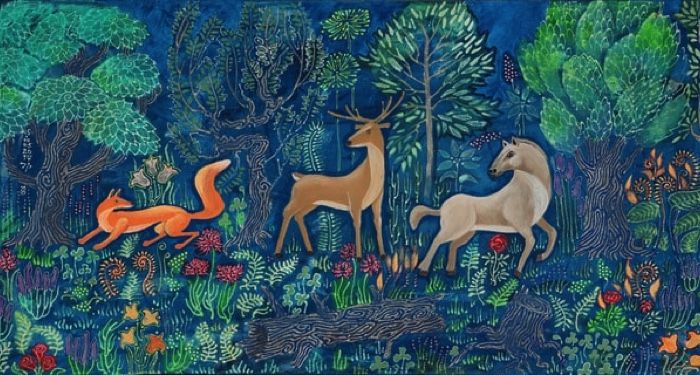 Children's
12 of the Best Fairytale Books for Kids
This content contains affiliate links. When you buy through these links, we may earn an affiliate commission.
Fairytales have appealed to kids for generations. It makes sense! The stories are filled with magic and mayhem, trickery and narrow escapes, lessons, and close calls. The best fairytale books both help kids learn important lessons but also spark curiosity in what's possible. Whether they are retellings of classics or brand new fairytales for an age more recognizable to kids today, there's a lot to be learned from fairytales. Luckily for us, the love of fables hasn't seemed to be lost. If anything, it's only increased with access to new methods of storytelling.
If you and your kids are looking for some great fairytale books, collections, and anthologies, you've come to the right place. Below is a list of some of the best collections and anthologies for kids out now. You may recognize some, while others are completely new! And don't worry! While this list is specifically dedicated to books and collections for kids, all ages can enjoy a good fairytale from time to time.
Please enjoy this list of 15 of the best fairytale collections for kids! (Or adults!)
---
There are so many more great collections to choose from, but this is at least a good start. (Find even more in our list of fairytale retellings!) Fantastic collections like the ones listed above are being published every year. At the end of the day kids (and adults) just love to escape into a fairytale.