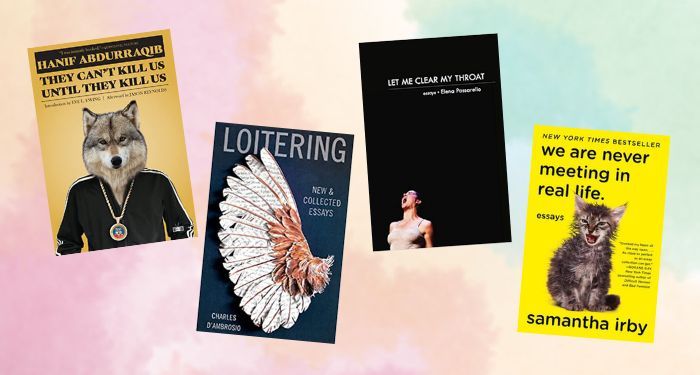 Lists
While We're On the Subject: 10 of the Best Essay Collections
One of the great things about being adult is that you only have to read the books you want to read now. No more assigned reading (unless you're pursuing more education)! And while the word "essay" can conjure up images of homework, it's actually just another really fun form of writing as a way to get information into your brain. An essay is a short piece of writing about a specific subject. That's all. And just like all other writing, the subject possibilities are endless! There are so many amazing collections of essays to choose from. That's why we're helping you find a few great ones with this list of ten of the best essay collections.
These books cover a variety of topics, such as music, nature, race, and writing. Each of these are written by one particular author, but you can find essay collections with multiple contributors. The Best American Essays are a great place to start — the most recent one was guest edited by Alexander Chee, who has a book also listed below. He knows essays! I also highly recommend A Twenty Minute Silence Followed by Applause by Shawn Wen. I had no idea how much I would love a small collection of essays about the famous mime Marcel Marceau until I picked it up. What a gem!
For more essays to enrich your life, be sure to check out 100 Must-Read Essay Collections and Essay Collections That Make You Necessarily Uncomfortable.