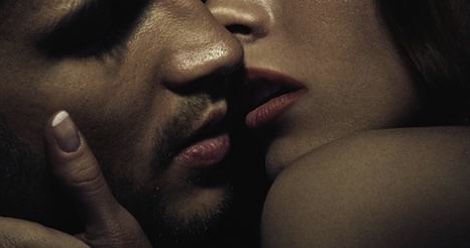 This content contains affiliate links. When you buy through these links, we may earn an affiliate commission.
What do you know about erotica? If your only answer is "books about sex" then you're actually…well, kinda right! The erotica category covers all kinds of books, including both nonfiction and erotic fiction where sex is described explicitly on the page. It can be romantic sex, or just scratching an itch. It can be a fantasy, or taboo. It could be about toxic people, or revenge sex. Or it could just be sex. One experience, two. Some books chronicle sex lives while others center around a plot. But erotic fiction authors often have one purpose: to get their reader off—or at least, to turn them on.
Note: As with any list, this is very much a Your Mileage May Vary collection of titles. There have been some "classics" omitted based on quality of writing and dubious or non-consent, but some books might have content that can be disturbing or off-putting.
Note the second: Some of these covers are NSFW. Proceed with care or turn off your images 😀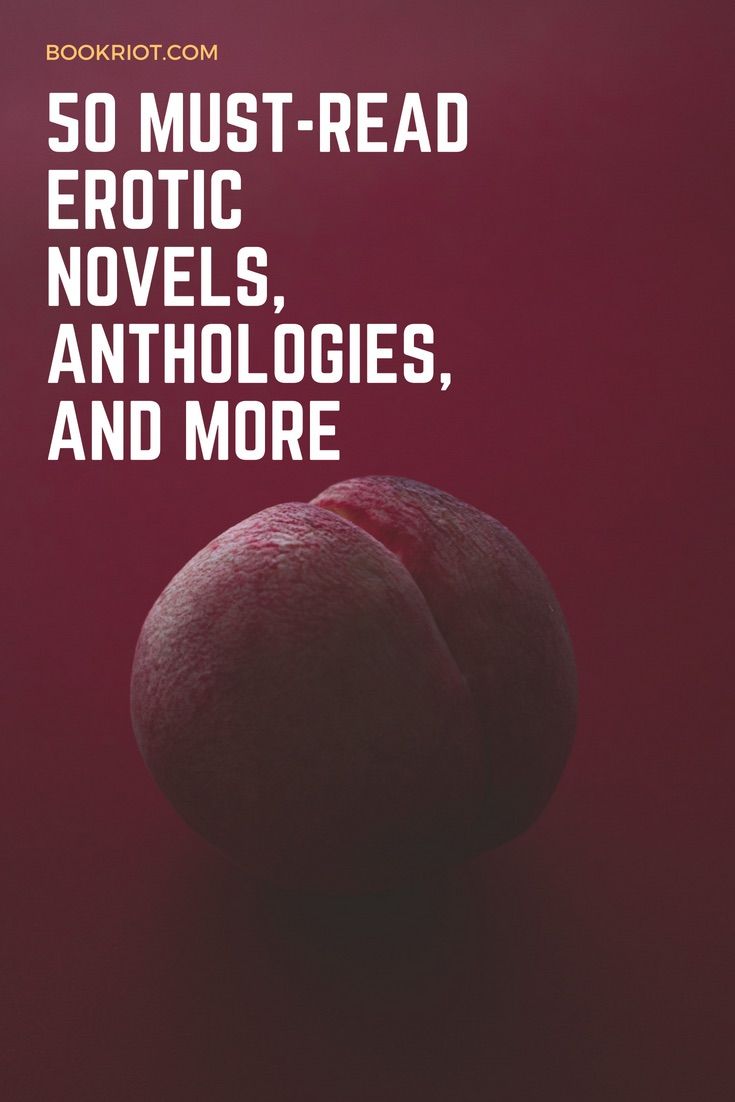 Best Erotic fiction anthologies and collections
One of the best places to start for a new erotic fiction reader is a collection. The brevity of each story helps a reader get a feel for the author's writing, and the plot doesn't have to be extensive. So if you're looking for a lot of options, check out some of the best writers in several different categories.
These collections were published every few years for fifteen years, and in 2008 Susie Bright compiled a Best of Best American Erotica. There doesn't appear to have been one published in the last ten years.
Not to be confused with Best Women's Erotica, edited by Violet Blue (who has also written and edited collections like Wetware: Cyberpunk Erotica), Best Women's Erotica Of The Year is a more recent collection. Volume 4, which releases in December, features works by romance authors Alyssa Cole and Suleikha Snyder, as well as one by Book Riot's own Patricia Elzie-Tuttle!
This one is actually the 20th anniversary edition of Best Lesbian Erotica, and features short writings by many prominent lesbian erotica and romance authors. "From lust-at-first sight quickies to long-time companions, this voracious volume is the stuff of every woman's fantasy. With secret desires, coming-out, and coming-of-age stories and deeper explorations of what Green describes as 'the fiercer shores of sex,' Best Lesbian Erotica of the Year 20th Anniversary Edition aims to please and leave you satisfied." (Goodreads)
This anthology is the third in a collection compiling the best from 15 years' worth of selections from Best Gay Erotica. "In Best of Best Gay Erotica 3, editor Richard Labonté brings together the most daring, intense, and memorable stories from the series' past five years. To pull together these intense, insightful stories, Labonté worked together with an impressive panel of judges, making sure this volume was a landmark in gay erotica." (Goodreads)
"In the tradition of other best-selling "best of" series, Best Bisexual Erotica will mix the cream of the previously published crop with all new stories with a bi-flavored tingle. The stories in Best Bisexual Erotica reflect the tremendous breadth and diversity of the bisexual world, using erotica as a means to explore what it means to be bisexual. Visibility, acceptance, identity, polyfidelity, and expanding one's sexuality—concerns common to people of all orientations—will be explored with a fresh and unique bisexual perspective." (Goodreads)
"The stories in this reissued version of Cara Bruce's popular anthology explore the irresistible lure of the sexual fetish, from leather and lingerie to shoes and shaving accessories. Nearly two dozen of today's top erotica authors feature characters getting in and out of corsets and girdles, cross-dressing, giving or enduring spankings, playing with knives and rubber balls, and engaging in a host of other taboo yet tantalizing activities. Authors include Susie Bright, Alison Tyler, Marcy Sheiner, Thomas Roche, Greg Wharton, Rachel Resnick, and others." (Goodreads)
"Best Black Women's Erotica showcases the hottest, most arousing, and most surprising erotic literature by African-American women writers. Representing a wide range of styles and voices, these 25 new stories offer a steamy assortment of fiction from popular authors such as Valerie Wilson Wesley, Bertise Berry, Tananarive Due, Diane McKinney-Whetstone, Barbara Neely, Renee Swindle, Vernise Berry, Julie Hare, and Terris Grimes, among others." (Goodreads)
Erotica author and editor Cecilia Tan compiles 17 stories of speculative fiction that are a healthy blend of fantasy and sex.
"Thrones of Desire is a place where lust and legend abound, and adventure, passion and danger entwine. Think mystical lands and creatures, kings and queens, knights and renegades, heroes and villains, warlords, maidens and princesses. Think battles and danger, honor and dishonor, good and evil. Most of all, think hearts filled with passion and secret desire. This is a place where romantic chivalry is alive and well, but so too is romantic wickedness. This is a place where the good do not always win, and the bad are often more captivating and desirable than their altruistic counterparts. In these lush and timeless landscapes, the battle for flesh can be as important as the battle for power. Intrigue, sorcery, revenge, lawlessness, dark secrets and mysterious elixirs; entanglements with supernatural beings — everything is possible in these magical mythical landscapes. Inspired by Game of Thrones these imaginative steamy tales transport the reader to fantastical realms." (Goodreads)
"Zane crafts stories about everyone from the sensual housewife who wants her husband to experiment more to a secret underground sorority of women that organizes some rather unconventional social events. By turns tender and outrageous, The Sex Chronicles is a pleasure from beginning to end." (Goodreads)
"In Delta of Venus Anaïs Nin penned a lush, magical world where the characters of her imagination possess the most universal of desires and exceptional of talents. Among these provocative stories, a Hungarian adventurer seduces wealthy women then vanishes with their money; a veiled woman selects strangers from a chic restaurant for private trysts; and a Parisian hatmaker named Mathilde leaves her husband for the opium dens of Peru. Delta of Venus is an extraordinarily rich and exotic collection from the master of erotic writing." (Goodreads)
Best Erotic Novels
If you're more of a long-form type of reader, here are some novels to check out. Several authors with stories in anthologies also have longer books.
"Badra is a young Muslim widow who flees the small town of Imchouk to take refuge with her Uncle Slimane's iconoclastic ex-wife. In Imchouk, it was expected that Badra's life should be limited by her husband's wishes, but at Aunt Selma's, Badra begins to think about how she wants to live from now on. She recalls her youthful curiosity about sex — what other girls' and women's bodies were like, her first attempts to spy on men, her fascination with the two beautiful prostitute sisters who lived outside Imchouk. When she develops a passionate, consuming relationship with a wealthy doctor, Badra remembers and rediscovers her own sexual being, in scenes that are erotic, revelatory, and sometimes bittersweet." (Goodreads)
"In the traditional folktale of 'Sleeping Beauty,' the spell cast upon the lovely young princess and everyone in her castle can only be broken by the kiss of a Prince. It is an ancient story, one that originally emerged from and still deeply disturbs the mind's unconscious. Now Anne Rice's retelling of the Beauty story probes the unspoken implications of this lush, suggestive tale by exploring its undeniable connection to sexual desire. Here the Prince reawakens Beauty, not with a kiss, but with sexual initiation. His reward for ending the hundred years of enchantment is Beauty's complete and total enslavement to him as Anne Rice explores the world of erotic yearning and fantasy in a classic that becomes, with her skillful pen, a compelling experience." (Goodreads)
"As the story opens, Emmanuelle is boarding a plane in London to rejoin her husband in Bangkok. She finds herself powerfully compelled by the overnight passenger seated beside her, and before she has landed, her irrepressible sensual nature has begun to open wide vistas of sexual possibility. As the novel continues, she moves easily from the waiting arms of her husband to intimacies with the wives of his business associates to further explorations and experiences in which the subtle aesthetics of eroticism are expounded — and enacted — to their fullest." (Goodreads)
Gordon by Edith Templeton
"Gordon, a psychiatrist, keeps Louisa in his thrall with his almost omniscient ability to see through her and she, in turn, is gripped by the deep, unexpected pleasure of complete submission. As they venture further and further into the depths — both psychological and sexual — she begins, for the first time, to understand her troubled history and the self that has emerged from it." (Goodreads)
"When Cordell Carmel catches his longtime girlfriend with another man, the act that he witnesses seems to dissolve all the boundaries he knows. In that instant, the calm existence of this middle-aged New York City man becomes something unrecognizable: he wants revenge, but also something more. Killing Johnny Fry is the story of Cordell's dark, funny, soulful, and outrageously explicit sexual odyssey in search of a new way of life. His guide is a mysterious woman named Sisypha, who leads him deep into the erotic heart of the city." (Goodreads)
"For successful African-American businesswoman Zoe Reynard, finding the pleasure she wants, the way she wants it, is not worth the risk of losing everything she has: marriage to the man she has loved since childhood, a thriving company, three wonderful children. But Zoe feels helpless in the grip of an overpowering addiction…to sex. Finding a compassionate woman therapist to help her, Zoe finally summons the courage to tell her torrid story, a tale of guilt and desire as shocking as it is compelling." (Goodreads)
"Nineteen-year-old Juicy Stanfield is the sexy young girlfriend of Granite 'G"' McKay, owner of Harlem's notorious G-Spot Social Club. A drug dealer with a lethal streak, he runs Harlem with an iron fist. But even the cash and the bling can't keep Juicy from getting restless, and while G fulfills her every material desire, she's burning up with unrequited sexual energy. To cheat on him would mean a death sentence; so Juicy finds pleasure in secret ways: fantasizing on crowded subways or allowing her eyes to hungrily take in the male dancers on the club's ladies night." (Goodreads)
Best Erotic Comics and Ecchi/Hentai
Erotic sequential art is another way you can experience super-sexy literature. It generally falls into two categories: western comics with explicit sexual content and Japanese hentai, which is their category for explicitly sexual manga, or ecchi, which is another term for erotically sensual, but not always explicitly sexual manga. There isn't much available in the U.S., and sometimes it is censored. There aren't always tentacles, but there are definitely some interesting sexual situations in both hentai and western sexy comics.
"Small Favors, the critically-acclaimed girly porno comic by Eisner award-winning cartoonist Colleen Coover, is back in print in a deluxe edition! Join Annie and her tiny taskmaster Nibbil in fun, erotic adventures sure to make you blush." (Goodreads)
"Close friends and new acquaintances at an anime convention confront their crushes, challenge their hang-ups, and question their once-comfortable identities in this erotic graphic novel about discovering who you're meant to truly be and who you're meant to love." (Goodreads)
"Ed Fiedler is a common man. 61 years old and employed as a scribe in a royal palace, his most regular client is Lucardo von Gishaupt, a forever-young aristocrat…and member of the mysterious and revered Night Court. When the eternally 33-year-old Lucardo and the aging Ed develop feelings for one another, both are forced to contend with the culture shock of a mortal man's presence among the deathless, the dangerous disapproval of the sitting Lord of the Night Court, and Ed's own ever-present mortality, threatening to bring an end to their romance in the blink of an everlasting eye." (Goodreads)
Yes, Roya by C Spike Trotman
"Wylie Kogan is an aspiring artist, stumping for work in 1963 California (think Mad Men, but with palm trees). When a fawning fan letter grants him access to his cartoonist hero, the celebrated Joseph Ahlstrom, he's quick to take advantage of a proffered portfolio review…but winds up learning more than he ever wanted to about Joe when he stumbles across some of his idol's illicit fetish art." (Goodreads)
Sunstone by Stjepan Sejic
"Lisa's tastes were always…unique. Longing to be restrained, without restrain. Lisa always felt like something was missing from her love life─until she met Ally. Ally was implacably ordinary─successful job, nice house, an average childhood─except for her preference for bedroom domination." (Goodreads)
"At the end of his life, after decades of painstaking research, Aur has finally achieved his dream of ascending to the role of Demon King. Using his newfound abilities, he summons an alluring succubus known as Lilu to serve him, and immediately begins the task of creating a dungeon—an underground kingdom in his own vision, filled with all manner of fantastical creatures. As he weaves the intricate and dangerous world of his dungeon, he'll learn what it takes to become a true Demon King, with all the troubles, trials, and titillation that come with it. And his enemies will cower in fear!" (Goodreads)
"Athena Flaruka, the original Eighth Wonder, disappeared twenty years ago after a battle with the villainous organization, Blowjob. Now, Eighth Wonder has reappeared—but it's Athena's daughter, Clara, recruited to fill her mother's superhero shoes. But, to ensure her daughter's safety, Athena must leave retirement behind and don her costume once again." (Amazon)
For more, check out Let's Get Graphic.
Best Erotic Fiction Classics
People may think sex was invented in 1968, but erotic literature has existed for centuries, in both text and imagery. Here are some classics to check out. (Note, classic doesn't always mean well-written, but they're certainly interesting to help put everything into context.)
The Complete Kama Sutra by Mallanaga Vātsyāyana, Alain Danielou, translator
"Realistic and pragmatic in its approach, the Kama Sutra deals without ambiguity or hypocrisy with all aspects of sexual life—including marriage, adultery, prostitution, group sex, sadomasochism, male and female homosexuality, and transvestism. The text paints a fascinating portrait of an India whose openness to sexuality gave rise to a highly developed expression of the erotic." (Amazon)
This combination of prose and poetry from Ancient Rome centers around the story of a patrician and his young lover, but is a fascinating look at the wants, desires, and daily lives of people living then.
You thought Chaucer was raunchy? Let me introduce you to Boccaccio. In a collection of one hundred tales, all of them aren't going to be sexually explicit, but lots of them are.
This satirical collection of sexy tales was banned in Beijing hundreds of years ago, and is still questionable to this day, so there's that.
If you've been fascinated by the lives of the women in the show Harlots, this book might be for you. "Young Fanny Hill is tricked into a life of prostitution, but she quickly learns the power of her own body as she learns the ways of physical passion. She soon escapes her fate for the loving arms of a wealthy young man, but misadventure and fate conspire to keep her from domestic bliss. Instead, Fanny discovers that sex need not be just for love; that it can be had for pleasure. She then sets out to explore those pleasures in as wide a variety as she can. With old men and young, and women as well; in positions of power, and situations where she has none; either watching or participating, Fanny's journey through the realms of sexual pleasure is a literary tour-de-force." (Goodreads)
This book is definitely on the dub/non-con spectrum of classic erotica, but you can't have a list without de Sade.
Venus in Furs by Leopold von Sacher-Masoch
Sacher-Masoch is the inspiration of the word masochism, so you kind of know what kind of sex is in this book. "When Severin meets Wanda, the wealthy and beautiful widow living in the apartment upstairs, he wonders if she might be the one to help him realise his darkest desires. But Wanda is better than she ever dreamed possible at domination – and soon Severin realises he is powerless to escape what he has begun." (Goodreads)
"Jack Saul is a handsome young man in London, who has found his body to be his best asset and makes his way through life as a prostitute. One day, Jack is picked up by a male customer in Leicester Square, and after their encounter, the man offers to pay Jack for a written account of his experiences. What follows is The Sins of the Cities of the Plain, a narrative tracing in explicit detail the development of Jack's 'vices' as he progresses from boarding school and into young adulthood amidst London's thriving but clandestine gay underworld." (Goodreads)
"Miller's famed mixture of memoir and fiction, which chronicles with unapologetic gusto the bawdy adventures of a young expatriate writer, his friends, and the characters they meet in Paris in the 1930s." (Goodreads)
"With her soft brown hair, lithe figure and big, wondering eyes, Constance Chatterley is possessed of a certain vitality. Yet she is deeply unhappy; married to an invalid, she is almost as inwardly paralyzed as her husband Clifford is paralyzed below the waist. It is not until she finds refuge in the arms of Mellors the game-keeper, a solitary man of a class apart, that she feels regenerated. Together they move from an outer world of chaos towards an inner world of fulfillment." (Goodreads)
Best Erotic Romance
There's always the question among new readers about what makes an erotic romance. When is a romance erotic and when is it just.…more sexy than some others? The key is in the sex.
If the sex is important to the progression of the plot, it is usually erotic romance. This is, in part, why most BDSM and novels with other more kinky themes are going to have this label. But erotic romance has one necessary requirement: it ends in a Happily Ever After.
The best way to tell if a book is erotic romance? I take Sarah MacLean's (paraphrased) advice: Take the sex out. If you don't have a complete story anymore, it's definitely erotic romance. If it is erotic, and people love each other, and they break up before the last page? Not an erotic romance. But these are.
"Ricki Hamilton and her sister have just inherited a vast estate in the Hollywood hills. Unfortunately, with that legacy comes the most exclusive club in Hollywood history, a secret BDSM establishment where only the rich and the naughty come to play. Ricki wants nothing to do with this business, and is trying to find ways to get out of having to run it…until she meets Axel—a sexy enigmatic rock star who makes her want to submit to needs she didn't know she had." (Goodreads)
"Notorious Nora Sutherlin is famous for her delicious works of erotica, each one more popular with readers than the last. But her latest manuscript is different—more serious, more personal—and she's sure it'll be her breakout book…if it ever sees the light of day.
Zachary Easton holds Nora's fate in his well-manicured hands. The demanding British editor agrees to handle the book on one condition: he wants complete control. Nora must rewrite the entire novel to his exacting standards—in six weeks—or it's no deal." (Goodreads)
Check out the Tiffany Reisz Reading Pathway.
"Twisted Wishes front man Ray Van Zeller is in one hell of a tight spot. After a heated confrontation with his bandmate goes viral, Ray is hit with a PR nightmare the fledgling band so doesn't need. But his problems only multiply when they snag a talented new drummer—insufferably sexy Zavier Demos, the high school crush Ray barely survived." (Goodreads)
"All Noelle Cunningham has ever wanted is a life beyond—beyond the walls of Eden, where only the righteous are allowed to remain, and beyond her stiflingly restrictive existence as a councilman's daughter. But only ruins lie outside the City, remnants of a society destroyed by solar storms decades earlier.
The sectors surrounding Eden house the corrupt, the criminal–men like Jasper McCray, bootlegger and cage fighter. Jas clawed his way up from nothing to stand at the right hand of Sector Four's ruthless leader, and he'll defend the O'Kane gang with his life. But no fight ever prepared him for the exiled City girl who falls at his feet.
Her innocence is undeniable, but so is their intense sexual attraction, and soon they're crossing every boundary Noelle barely knew she had. But if she wants to belong to Jas, first she'll have to open herself to the gang, to a dangerous world of sex, lust and violence. A world where passion is power, and freedom is found in submission." (Goodreads)
CW: Rape fantasy.
"Graduate student Vivienne Charles is afraid of her own desires—ashamed to admit that she fantasizes about being taken by force, by a man who will claim her completely and without mercy. When the magnetic, mysterious Jonah Marks learns her secret, he makes an offer that stuns her: they will remain near-strangers to each other, and meet in secret so that he can fulfill her fantasy." (Goodreads)
Haven by Rebekah Weatherspoon
CW: multiple violent deaths
"Claudia is desperate to heal from her traumatic loss, but can't stop thinking about her run-in with evil…or the grizzled mountain man whose quick thinking and good aim saved her life. When she shows up on Shep's doorstep again, she finds she isn't the only one who can't move on. The two begin an intense, passionate relationship of Dominance and submission, pleasure and pain, but with dark memories haunting them and decisions about the future rapidly approaching, Claudia can't help but wonder…how long can they be each other's haven?" (Goodreads)
This sits somewhere between erotica and erotic romance. It does involve the story of two people falling in love, but there is much much more about lots and lots of sex, sometimes in very…odd situations. But after you read the first page of this book, you won't want to read anything else.
"Since the moment the sexy, sultry socialite sidled up to him years ago, there hasn't been a time when Jacob didn't crave Akira. But as guardian to his younger siblings, responsibility has controlled his life. Confining his darkest desires to secret, stolen moments maintains his carefully disciplined world…but a cold bed is the price he pays. A single touch is all it takes for their simmering need to explode. As secrets and fears are stripped away one by one, shame becomes a thing of the past. They find themselves becoming addicted to each other, in bed and out—a frightening prospect for a man just learning to live…and a woman who thinks she doesn't know how to love." (Goodreads)
A lot of erotic romance is fraught and filled with angsty, emotionally intense sexytimes. This is not that book. It's fun and ridiculous and involves a love-square. A menage a quatre? Whatever you want to call it.
"Laurence Dalziel is worn down and washed up, and for him, the BDSM scene is all played out. Six years on from his last relationship, he's pushing forty and tired of going through the motions of submission. Then he meets Toby Finch. Nineteen years old. Fearless, fierce, and vulnerable. Everything Laurie can't remember being." (Goodreads)
(Note: this one can go in this category only as a complete trilogy. CW for pretty much everything there could be one for.)
"Damen is a warrior hero to his people, and the rightful heir to the throne of Akielos. But when his half brother seizes power, Damen is captured, stripped of his identity, and sent to serve the prince of an enemy nation as a pleasure slave.
Beautiful, manipulative, and deadly, his new master, Prince Laurent, epitomizes the worst of the court at Vere. But in the lethal political web of the Veretian court, nothing is as it seems, and when Damen finds himself caught up in a play for the throne, he must work together with Laurent to survive and save his country." (Goodreads)
"Silas Mason has no illusions about himself. He's not lovable, or even likable. He's an overbearing idealist, a Radical bookseller and pamphleteer who lives for revolution…and for Wednesday nights. Every week he meets anonymously with the same man, in whom Silas has discovered the ideal meld of intellectual companionship and absolute obedience to his sexual commands. But unbeknownst to Silas, his closest friend is also his greatest enemy, with the power to see him hanged—or spare his life." (Goodreads)
"She didn't think answering someone else's cellphone would change her life. But the stranger with the low, deep voice on the other end of the line tempted her, awakened her body, set her on fire. He was looking for someone else. Instead he found her. And she found a hot, secret world where she felt alive for the first time." (Goodreads)
"Marin Rush loves studying sex. Doing it? That's another story. In the research lab, Marin's lack of practical knowledge didn't matter, but now that she's landed a job at The Grove, a high-end, experimental sex therapy institute, she can't ignore the fact that the person most in need of sexual healing may be her.
Dr. Donovan West, her new hotshot colleague, couldn't agree more. Donovan knows that Marin's clients are going to eat her alive unless she gets some hands-on experience. And if she fails at the job, he can say goodbye to a promotion, so he assigns her a list of R-rated tasks to prepare her for the wild clientele of The Grove's X-wing." (Goodreads)
"Mackenzie 'Mac' Nighthorse is a highly respected homicide detective and a career cop. There isn't a dangerous situation that can back him down.
However, the personal becomes uncomfortably entangled in the professional when he goes undercover in a high class BDSM club as a male submissive in order to find a Dominatrix who is winning the trust and then murdering her chosen partners.
When his path crosses Violet Siemanski's, he realizes he's found a Mistress willing to be his ally in finding the murderess. But Violet is also going to shatter Mac's shields and make him question who he is and what he wants, a challenge more disturbing than any case he's ever worked." (Amazon)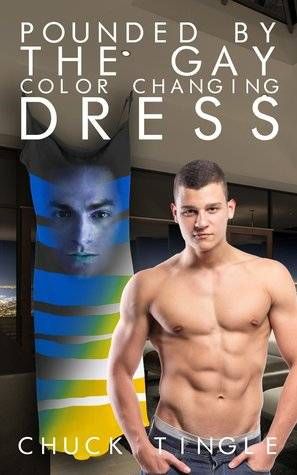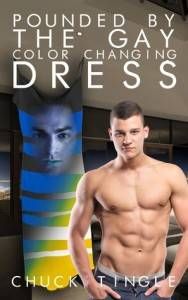 And of course, Chuck Tingle is a bonus. Check out this Reading Pathway for him.
Not sure if erotic fiction is your thing? Maybe you don't know how you feel reading sex on the page? Check out literotica. If you've ever read fan fiction or gone on Wattpad, the format will be familiar: search for a style and a grouping, and see what's there. It's necessary to say that there is some very problematic stuff on this site, as there is in every free forum, but there are some gems as well.
I didn't really start reading erotic fiction myself until I accidentally wandered into the PWP (sometimes "Plot? What Plot?" and sometimes "Porn Without Plot") section of the fandom I was bingeing on at the time. Who needs a story arc when you can just read about people getting it on and having a good time with it? But erotica is a deep, deep well, and this is just a jumping off point. Choose your poison and enjoy.
Want more erotic fiction? Check out these links: