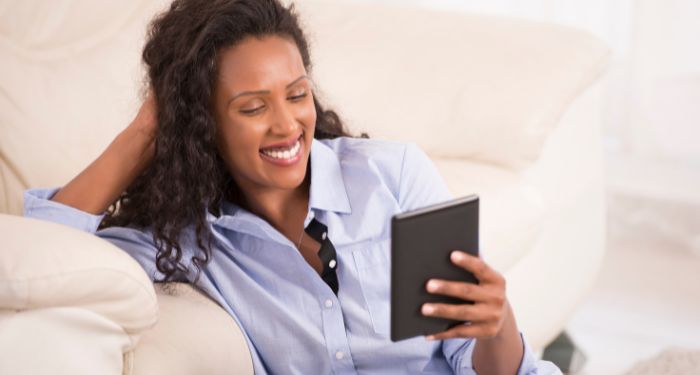 This content contains affiliate links. When you buy through these links, we may earn an affiliate commission.
While I enjoy hoarding print books and turning paper pages as much as the next person, you've gotta admit that there's something kind of wondrous about ereaders. A small, slim device that holds hundreds, if not thousands, of books that don't take up shelf space or break your back every time you move? Sign me up!
Ereaders are also endlessly useful, depending on your needs and lifestyle. I know so many folks who are parents who find that ereading is their only way to consume books during the haze of rearing tiny children, and if you're a frequent traveler or an English reader in a country where English language books are hard to find, then ereaders are essential. No matter your reason for turning to ereaders, there are so many options out there…and that's where things can get overwhelming. Much like picking out a new laptop or cell phone, there are so many options at so many price points and lots of important considerations before you buy, such as supported content, ease of access, and, of course, how you can use said content. Luckily, the options aren't so overwhelming that we aren't able to narrow down to the best ereaders of 2023!
Every reader has different needs and preferences, so finding the perfect reader might mean you won't be able to take a one-size-fits-all approach. We've broken them down into various categories to help you find the right ereader, so take a look at the options and find what's best for you or the reader in your life!
Want to up your ereading game? Make sure you check out Book Riot's daily ebook deals!