Lists
The Best Epigraphs of 2019
This content contains affiliate links. When you buy through these links, we may earn an affiliate commission.
Well, well, well. We meet again. My favorite tradition is rounding up the best epigraphs of the year, and 2019 had some real winners.
Since I started compiling this yearly roundup, I've fallen more in love with the concept of epigraphs and how they set the tone for the book. Sometimes the epigraphs are related to content or tone, or just something pretty the writer wants to share along with their work. It's a beautiful way to share the lines that mean something special to an author.
So here they are: The best epigraphs of 2019. It was hard to pare this list down to just 20.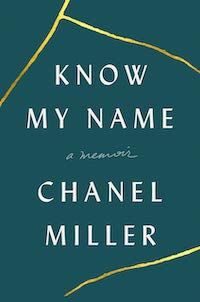 "When you know your name, you should hang on to it, for unless it is noted down and remembered, it will die when you do."
—Toni Morrison
(From Know My Name by Chanel Miller)
"Any human power can be resisted and changed by human beings."
—Ursula K. Le Guin
(From An Unconditional Freedom by Alyssa Cole)
"draw me a map of what you see
then I will draw a map of what you never see
and guess me whose map will be bigger than whose?"
—Kei Miller
(From The Yellow House by Sarah M. Broom)
"We are bound by a common anguish."

—Harper Lee
(From
Furious Hours: Murder, Fraud, and the Last Trial of Harper Lee
by Casey Cep)
"But let me see if—using these words as a little plot of land and my life as a cornerstone—I can build you a center."
—Qiu Miaojin
(From On Earth We're Briefly Gorgeous by Ocean Vuong)
"Nothing is more desirable than to be released from an affliction, but nothing is more frightening than to be divested of a crutch."
—James Baldwin
(From Maybe You Should Talk to Someone by Lori Gottlieb)
"She hasn't a single moon
to worship her
or to cloud her judgment.
She is alone.
And oh
how brilliantly she shines."
—Nikita Gill, "Venus"
(From The Marriage Clock by Zara Raheem)
"A rat in a maze is free to go anywhere, as long as it stays inside the maze."
—Margaret Atwood, The Handmaid's Tale
(From The Grace Year by Kim Liggett)
"How can I go on this way
and how can I not?"
—Susan Sontag
(From The Collected Schizophrenias by Esme Weijun Wang)
"It is just like man's vanity and impertinence to call an animal dumb because it is dumb to his dull perceptions."
—Mark Twain
(From Hollow Kingdom by Kira Jane Buxton)
"The visual aspect of life has always been of greater significance for me than the content."
—Joseph Brodsky
(From Optic Nerve by Maria Gainza, Thomas Bunstead)
"We've got to live, no matter how many skies have fallen."
—D.H. Lawrence
(From We Are Lost and Found by Helene Dunbar)
"Every woman is supposed to have the same set of motives, or else to be a monster."
—George Eliot, Daniel Deronda
(From The Testaments by Margaret Atwood)
"You pile up associations the way you pile up bricks. Memory itself is a form of architecture."
—Louise Bourgeois
(From In the Dream House by Carmen Maria Macado)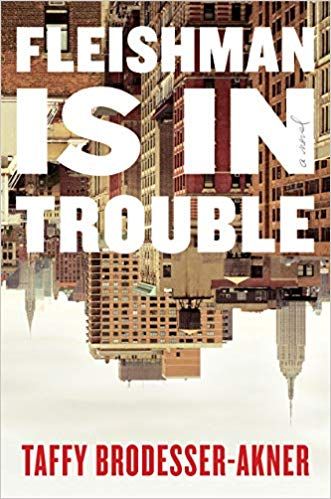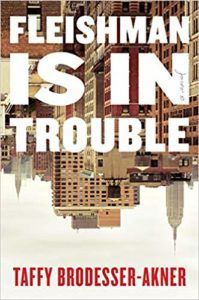 "Summon your witnesses."
—Aeschylus
(From Fleishman Is in Trouble by Taffy Brodesser-Akner)
"When the caterpillar in its chrysalis is changing into a butterfly, does it think it's dying?"
—Oubria Tronshaw
(From Broken Places & Outer Spaces by Nnedi Okorafor)
"You remember too much,
my mother said to me recently.
Why hold onto all that? And I said,
Where can I put it down?"
—Anne Carson, "The Glass Essay"
(From Long Live the Tribe of Fatherless Girls by T Kira Madden)
"All wars are fought twice, the first time on the battlefield, the second time in memory."
—Viet Thanh Nguyen
(From Say Nothing by Patrick Radden Keefe)
"We are excruciatingly conscious of what it means to have a historically constituted body."
—Donna Haraway
(From Soft Science by Franny Choi)
"Their past is as little known to them as their future. They are machines that must be rewound whenever one wants to make them move."
—Charlevoix
(From The Confessions of Frannie Langton by Sara Collins)